Pinocchio
Dennis Kelly, with songs from the Walt Disney film by Lee Harline, Ned Washington and Paul J Smith, adapted by Martin Lowe
Lyttelton Theatre (National Theatre)
–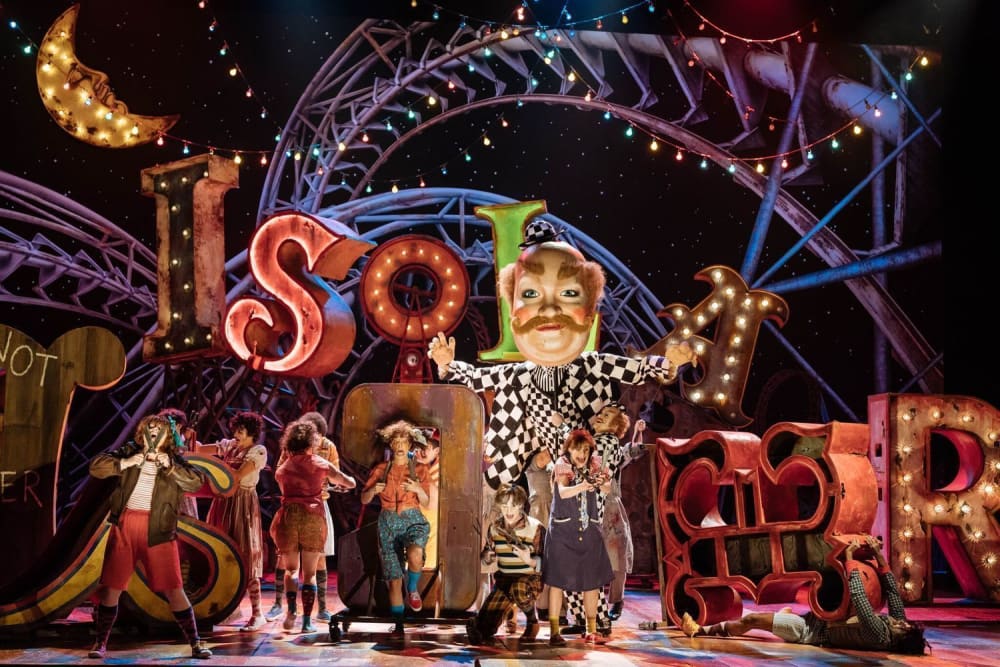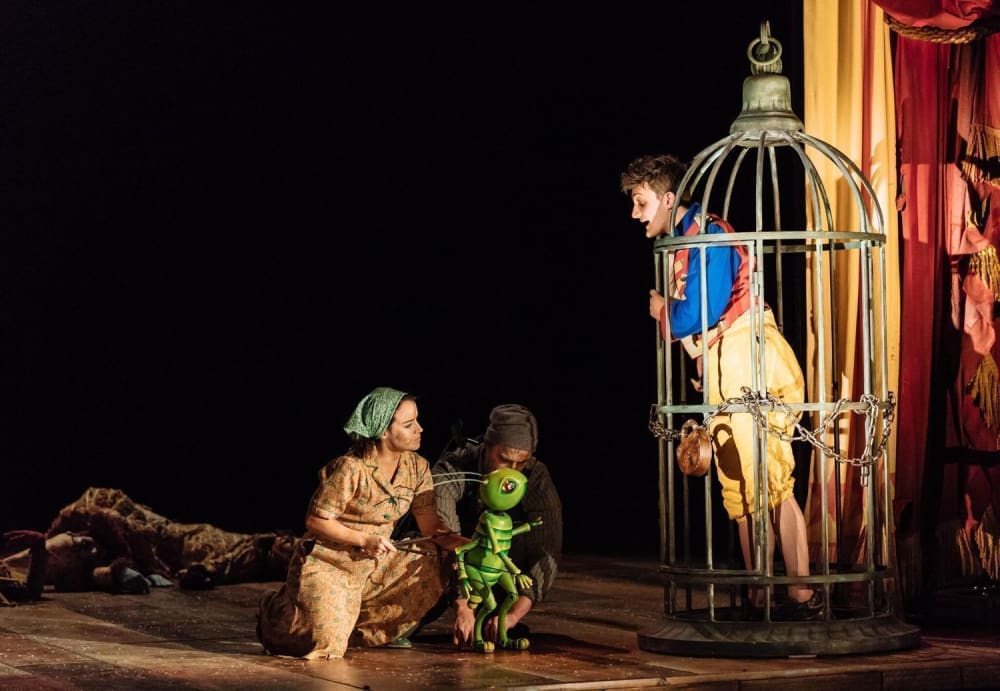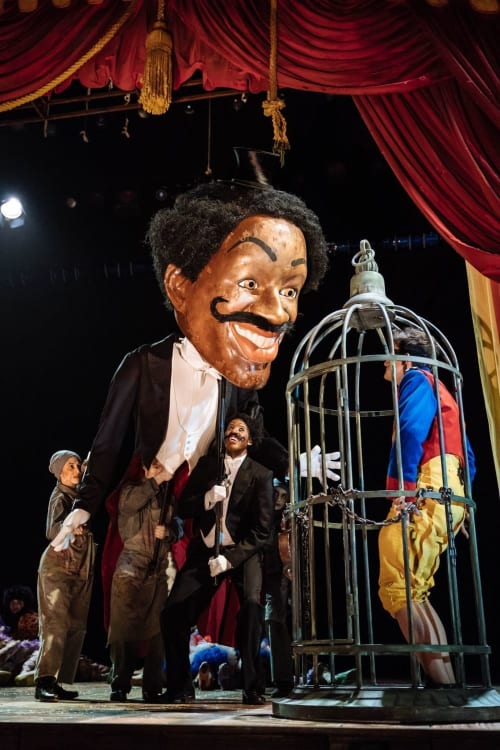 The National has pulled out the big guns for its family Christmas show this year.
The starting point for the theatre's new version of Pinocchio was the much-loved 1940 Walt Disney movie, based on the Italian story by Carlo Collodi. The project was then handed to Dennis Kelly, the writer behind Matilda the Musical, in association with a creative team that includes Harry Potter and the Cursed Child director John Tiffany and his regular collaborators, music supervisor Martin Lowe and movement director Stephen Hoggett, along with highly imaginative designer Bob Crowley.
Given this firepower, the evening takes a long time to move out of first gear, although the special effects cut in early with the entrance of a flaming fairy, who swiftly transforms into a benign spirit portrayed by Annette McLaughlin.
Most of the remaining magic in the period before the interval is injected by 12 foot high bunraku puppets, each manipulated by four puppeteers.
This means that Mark Hadfield's Geppetto and a couple of fearsome baddies played by Gershwin Eustache Jr and Jack North tower over Joe Idris-Roberts playing Pinocchio.
Even David Langham's malign, threatening Fox, without a mask, is oversized tottering on built-up shoes. If anyone, he might prove to be the stuff of children's nightmares, although youngsters tend to be hard enough to withstand stage villains.
On the other side of the equation, the wooden lad who wants to be "real" gets encouraging puppet support both from the Blue Fairy, who starts large before becoming humanised, and the versatile Audrey Brisson manipulating our hero's conscience Jiminy Cricket, a small but powerful green ally.
While this is charming and a couple of old musical favourites such as "I've Got No Strings" and "An Actor's Life for Me" help to pass the time, some audience members might have been wondering whether the blue touch paper would ever be lit, sending the show into the stratosphere.
They needn't have been concerned. Just before and throughout the period after the interval in a 2½-hour running time, the music and choreography begin to take over before the storyline sweeps viewers up as surely as the sensational whale that swallowed Geppetto (not to mention a ship) and which Pinocchio and Jiminy bravely battle following a witty underwater sequence.
Other appealing ideas include a group of children kidnapped by the dreaded Waxy, who happened to include an old Tiffany favourite from Our Ladies of Perpetual Succour, Dawn Sievewright as Lampy, the owner of a great sense of humour and powerful singing voice.
This is really stirring stuff and should appeal to young and old alike, building to a happy ending, which also confirms any doubts about whether or not Pinocchio is a morality tale.
The combination of the puppetry, music, thrills, spills and strong performances all round should ensure that this new version of Pinocchio sells out the current run and there must be a strong possibility that it will return to the repertoire in years to come.
Reviewer: Philip Fisher