School of Rock
Music by Andrew Lloyd Webber, book by Julian Fellowes and lyrics by Glenn Slater
New London Theatre
–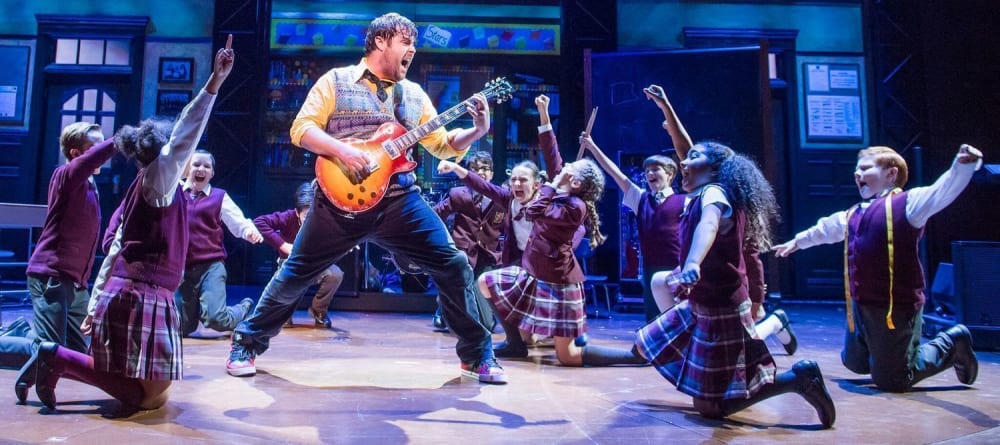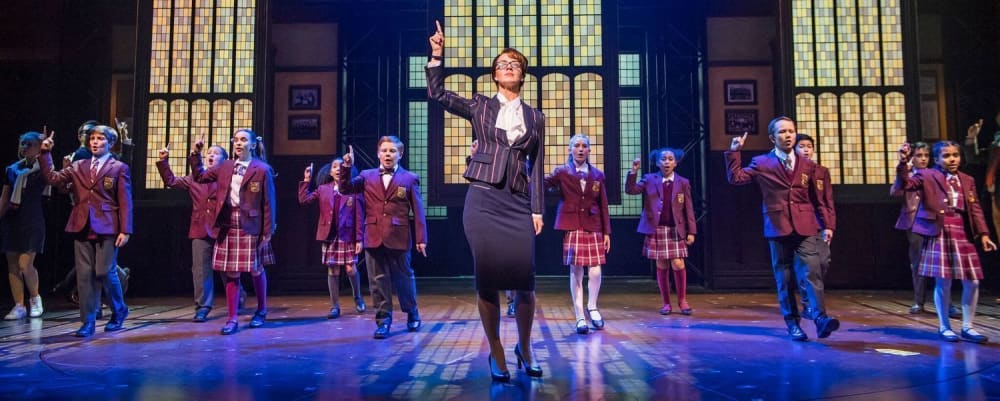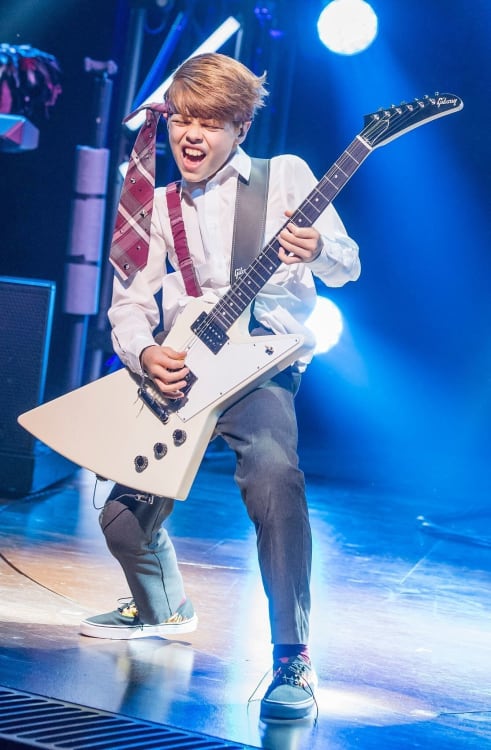 School of Rock was originally a highly successful, if rather cheesy, movie starring Jack Black.
Both on Broadway and now at the New London Theatre in the West End, the stage version has more heart and might even bring a tear to the eye by the end of 2½ uplifting hours.
The show brings together two of Britain's most successful brands. Lord Lloyd Webber is a genuine A-list celebrity with hits that endure such as Cats, Evita and Phantom of the Opera. Book writer Julian Fellowes may be less well-known to stage fans but is the force behind Downton Abbey, currently one of this country's most successful exports.
Together with lyricist Glenn Slater, they have created a stage production to die for, buoyed up by the same kind of child appeal that still brings family audiences flocking to Matilda the Musical and Billy Elliot.
The underlying story reads like a contemporary fairy-tale and relies a touch too much on sentimentality. However, there is more depth to this show than appears at first sight, with underlying messages about gender and sexual equality.
Central figure Dewey Finn, coincidentally played by David Fynn, might pretty accurately be characterised as a lazy slob. However, at least he has a dream, which is to use his skills as a rock musician to achieve fame and fortune.
Sadly, his band sees things differently, while Dewey's landlady can be fearsome when the rent is late. The guitarist's solution is to impersonate his schoolteacher best friend Ned Schneebly by trying to teach an upmarket class of pre-teens.
The result should be disastrous but, when the kids turn out to be musical prodigies, redemption is at hand.
Before a rousing finale, the children and Dewey/Ned have their work cut out to defy whole bunch of parents and more particularly the school principal, Florence Andrews as Rosalie Mullins, a frump until she takes her glasses off or trills Mozart's "Queen of the Night". Eventually, the heady combination of Stevie Nicks and seduction transform her into an obliging, rather sexy rock chick.
However, where School of Rock really needs to score is in the selection of brilliant young musicians (of which there are three teams) who just happen to have acting talent as well.
At what was effectively the London press performance, the skills on show were awesome, given the fact that the performers were generally only 10 or 11.
The leading quartet of young musicians all demonstrate remarkable skills, especially Toby Lee as lead guitarist Zack, though Selma Hanson pouting her heart out as bassist Katie, Oscar Francisco as geeky keyboard player Lawrence and Jude Harper-Wrobel in the role of drummer Freddy are no slouches either.
In addition, a good deal of comedy is injected by Eva Trodd in the guise of strict young manager Summer and Logan Walmsley portraying gay costumier Billy.
Guided by the Broadway production team, led by director Lawrence Connor, David Fynn leads from the front and injects great verve and energy into the evening, even if his singing voice is good rather than sensational.
The music presents much heavier rock than anything in recent Lloyd Webber offerings and some of the songs are incredibly catchy. In particular, I defy anybody to leave the theatre without "Stick It to the Man" ringing in their heads for hours or days. Even were that song absent, the title tune and "Mount Rock" would also stay in the memory.
Apart from the music and the performances, what makes School of Rock worth a visit is its underlying ethos that, by concentrating on what you love, your character and confidence will develop. This is best personified by Amma Ris as Tomika, shy to the point of silence until she courageously sings "Amazing Grace" a cappella and flowers.
There seems little doubt that the various School of Rock classes will be sticking it to the man, woman and child for many years to come in what looks like being a vibrant triumph for all concerned.
Reviewer: Philip Fisher