Skid / SAABA
Choreography Damien Jalet / Sharon Eyal
GöteborgsOperans Danskompani
Sadler's Wells
–

Listing details and ticket info...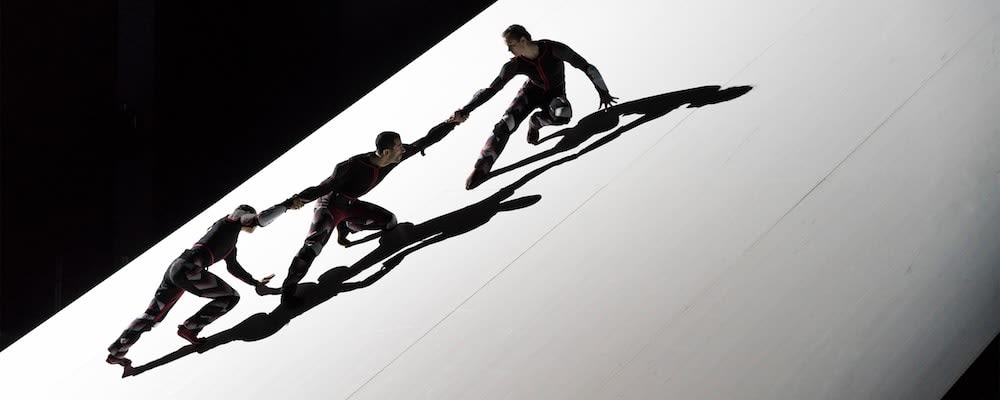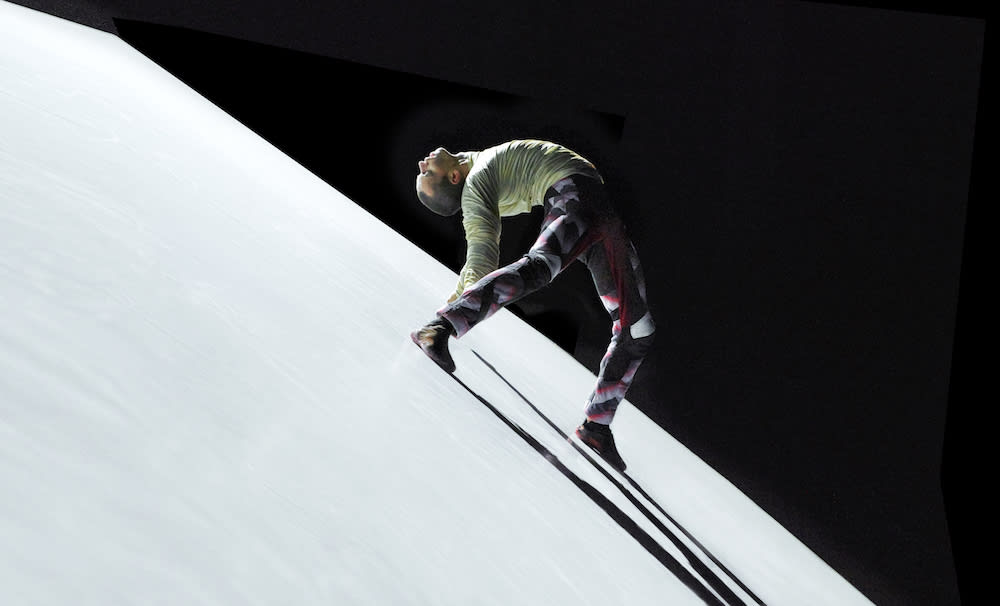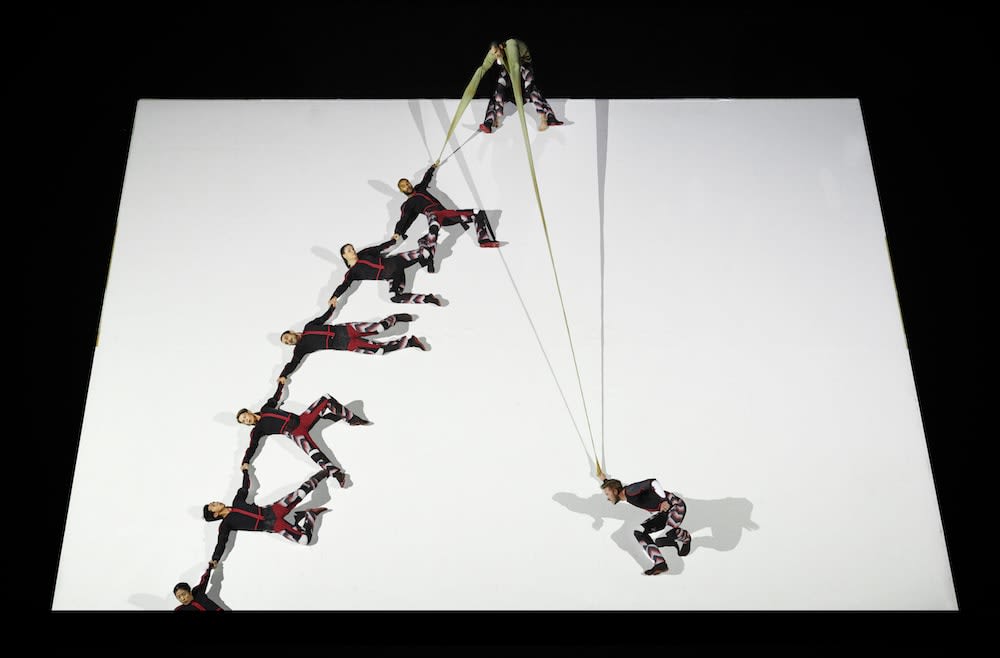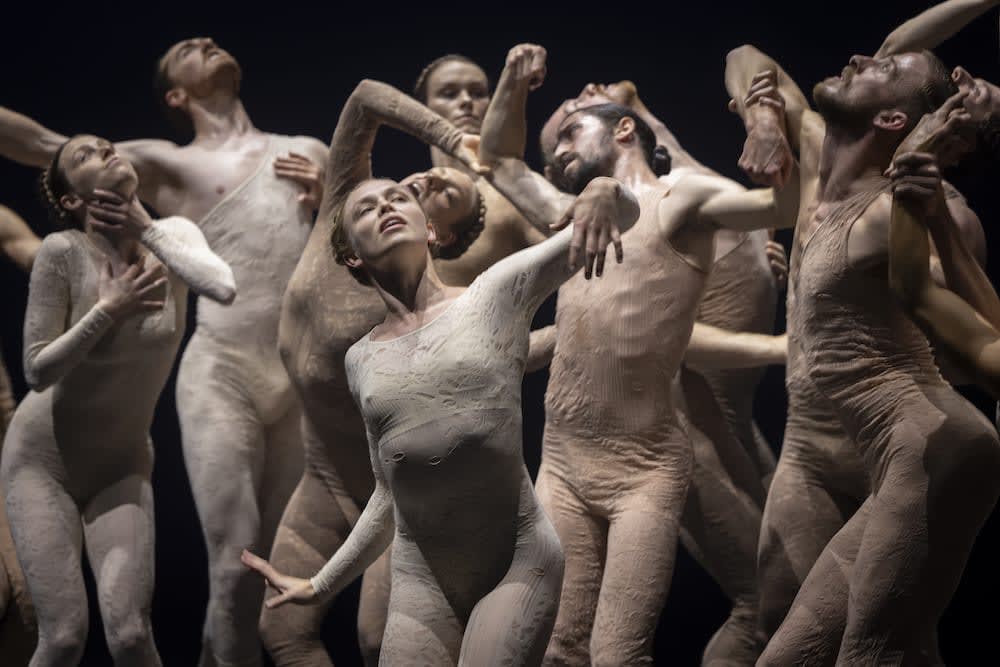 GöteborgsOperans Danskompani, under the artistic directorship of Katrin Hall, challenges its dancers and its public. This is a compliment. The last time they were here, in 2018, with Sidi Larbi Cherkaoui's (design Anthony Gormley) Icon / Noetic, was a learning experience, mathematically and metaphysically.
Not quite as intellectually demanding, yet demanding nevertheless, is the double bill Skid / SAABA. Both too long at forty-five minutes, both test patience with repetitive moves, both soporific. But, conceptually, they intrigue with their kinetic art works. Each member of the audience will, no doubt, respond with their own references to the music, to the visuals.
Damien Jalet's (who has often worked with Cherkaoui) gravity-defying Skid, created for the company in 2017, he says takes on nature itself. I veer between seeing children slipping and sliding between each other's legs on a nursery slope and the damned trying to climb out of Hell in Renaissance paintings.
I think William Blake, too, in the last image of a naked man emerging from a chrysalis and doggedly ascending to the top. Man's evolution and determination. What can't he do... The idea was to test the dancers on a slope set at 45 degrees. That was too steep. In the end, in collaboration with New York artists Jim Hodges and Carlos Marques da Cruz, Jalet compromised on a 34-degree tilt.
Unlike Russell Maliphant's Vortex wheeled wooden canvas, this tilted white floor fills the entire stage. We can't see the entrance below and the only way out is to slip down or get to the top and over. Or climb over the back and slide down to the abyss below. Such is the rubbish chute of life, its turnover and its irrepressible hope—as the clichés go, either a mountain to climb or a vale of tears. The set takes forty-five minutes to take down.
Singly, in pairs and in cohort, in dreamtime (slipping into sleep) and contact work, the dancers are heroic. Costumes by Jean-Paul Lespagnard, to Christian Fennesz and Marihiko Hara's over-amplified pounding electronica, encouraging them to be brave (music can do that), seventeen dancers climb that mountain in formation and individually, leaving traces of their efforts.
Sharon Eyal's 2019 SAABA makes me think of Dante's Divine Comedy and its many subsequent illustrations of huddled naked bodies trying to get out of Hell or Purgatory.
Maria Grazia Chiuri's (creative director from the House of Dior) flesh-coloured unisex bodies, Eyal's signature catwalk and club scene style leaves little to the imagination. Pounding regular beat drives the dancers into a trance-like state. What state must their calves be in after three quarters of an hour on demi-pointe?
On and on they go, robots, AI, puppets hinged at each joint, in amazingly exaggerated moves, all are astonishing movers—Miguel Duarte stands out. Is this an endurance dance of eternity? They are still dancing when the curtain descends.
Sway-backed—I think Wayne McGregor as always (interestingly he created a Dante ballet, too, in 2021). And as always, Ohad Naharin (she danced with his Batsheva dance company for eighteen years) and Hofesh Shechter (also from that stable). Last year, SAABA was in a double with a Shechter new work bill in France.
I have reviewed Eyal some five times, and though she says each night is different, each piece is different, and I get her point, to the uninitiated eye they look very similar. Autoerotic, orgasmic, hands clutch throats, hips thrust forward, arms extended in exaggerated fashion catwalk style, eyes glazed, tottering on invisible high heels...
Purgatory, surely… A bare stage, Alon Cohen's lighting shifts the mood from dark to red flooding the stage… Hell, then… Or a deep dive club scene... Or maybe a military drill... Or Adam and Eve after being thrown out of paradise…
Reviewer: Vera Liber