Vortex
Director and choreographer Russell Maliphant, music Katya Richardson
Russell Maliphant Dance Company
Sadler's Wells
–

Listing details and ticket info...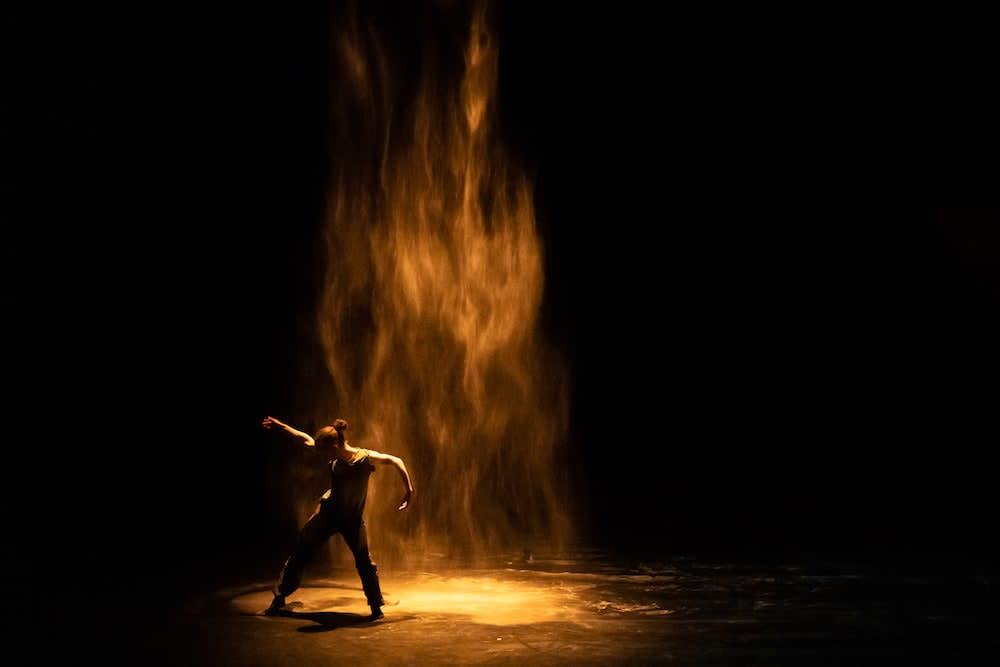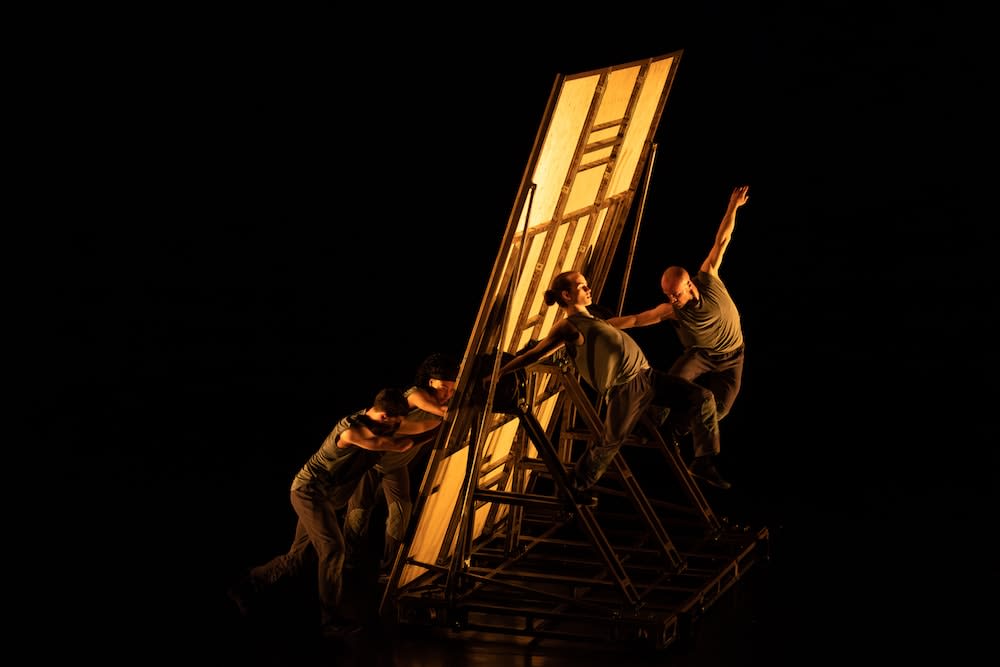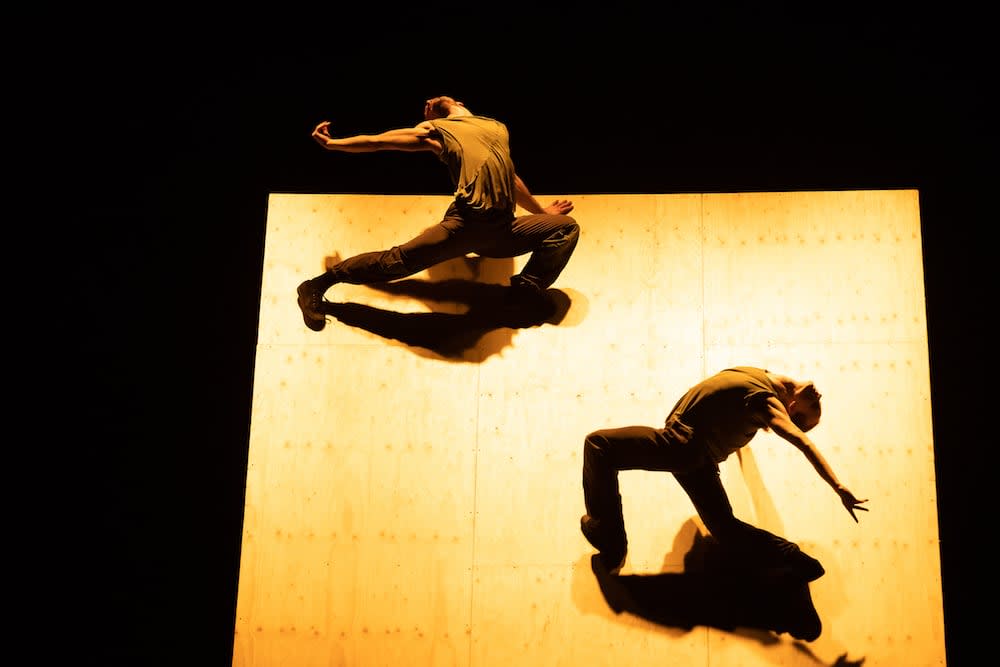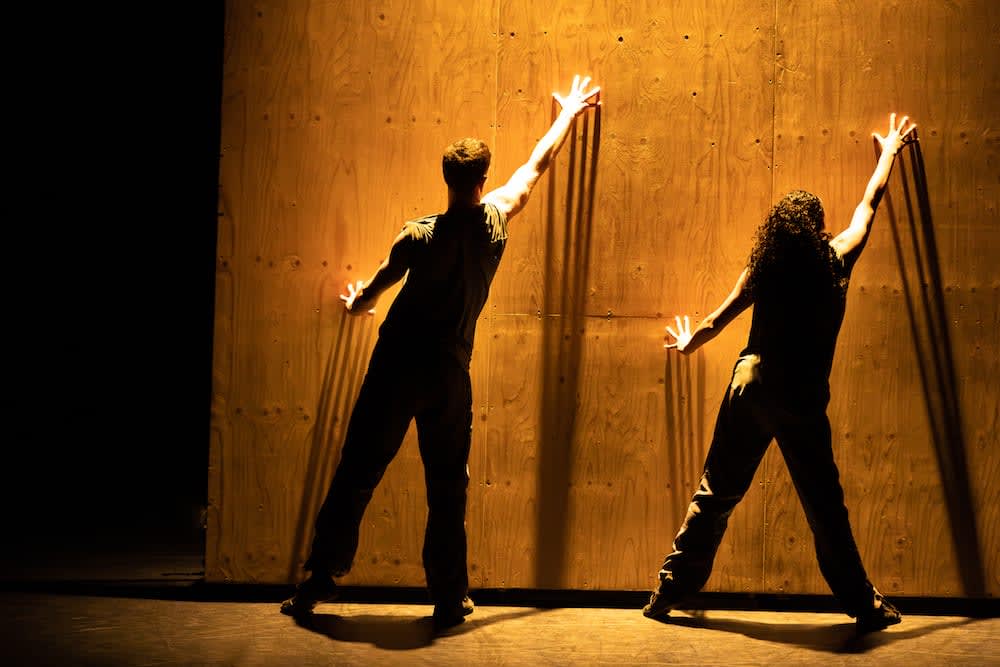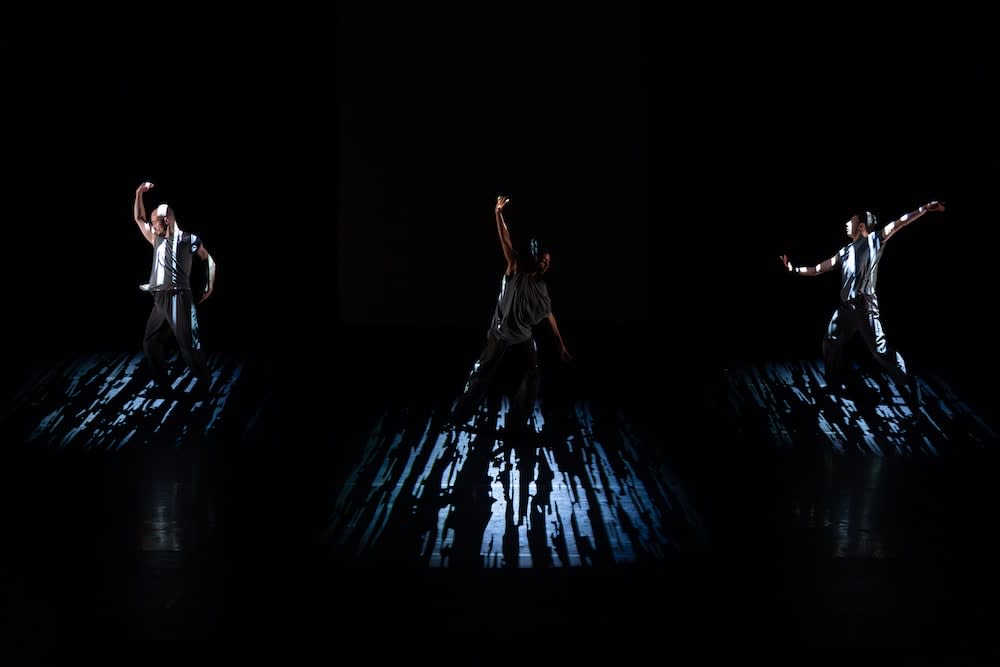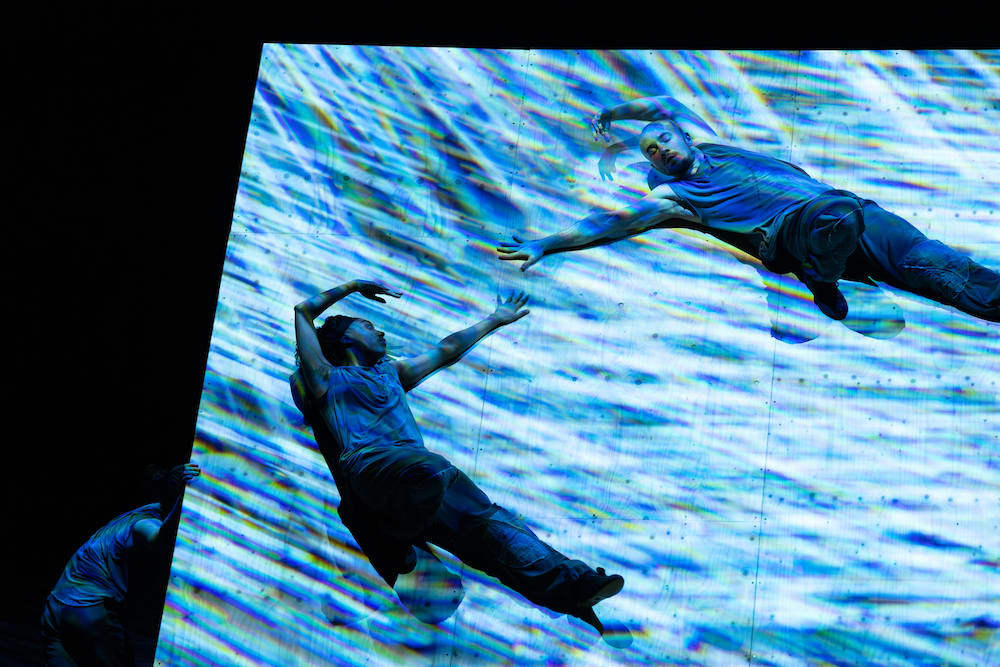 Tao, tai chi and torsion might succinctly describe Russell Maliphant's signature style. If you need to wind down, this is the show for you: mindfulness and mesmerising motion—it's like meditating on a candle flame. Now at the beginning of his sixth decade (hard to believe), Maliphant brings much skill, study and profound knowledge of the body and its capabilities to his latest creation, Vortex. It's as if he has synthesised his entire oeuvre, a vortex drawing it, and us, together.
Referencing Jackson Pollock and Abstract Expressionism, Vortex completes a trilogy looking to the greats: Nijinsky and his spirals, Rodin's sculptural talents, and now the drip paintings of Pollock. If you watch Pollock on screen, his body could seem to be dancing with and around the canvas laid flat on the ground. In duet with inspiration.
The dominant prop is a large, wooden, square canvas on a huge trolley easel, shifted by the dancers as stage hands, at times its lumbering distracts from the fluid dance. A frame for dancers bodies, a mirror, a platform, a raft, an angled climbing and sliding down wall (Maliphant has done this before). A large silk sail (Pollock's wide rectangular 1943 Mural?) billows and blows in the hands of the dancers in a bare landscape.
Other props include a swinging bucket (a painter's bucket?), a bag of sand that hangs from the flies, dispensing a desert sandstorm blown by a handheld wind machine. The effect is beautiful—ethereal wisps in the air, sand shifted into patterns underfoot. Paris Crossley turns and turns, gently popping and locking under its cascade, a woman of the dunes. It makes me think of Cloud Gate's Songs of the Wanderers. Circles on the ground and in the air.
Maliphant's essential vocabulary has changed little, but it has reached out to other disciplines, absorbing them into his own. Tonight we have five acrobatic dancers with complementing skills: Crossley specialises in popping (and is the stand-out artist tonight for me), Charlie Britain brings international experience, choreographic talents, musculoskeletal practice and more, Gabriel Ciulli and Alex Thirkle trained at Rambert, whilst Meghan Stevens trained at DanceEast and Northern School of Contemporary Dance.
All very adept in Maliphant's improvisatory approach... As, it seems, is composer Katya Richardson with her eclectic mix (scoring mixer Shachar Boussani), a film score of jazz, percussive piano, classical (Bach definitely and Beethoven), baroque and otherworldly sampled electronica, improvised in the rehearsal process with the dancers. It fits like a glove. She admits to being influenced by John Cage, Merce Cunningham's collaborator. All very apt.
And lighting—where would we be without Maliphant's inclination towards pouring liquid light on to liquid bodies... Bodies as bas reliefs; bodies as paintbrushes. Ryan Joseph Stafford follows in mentor Michael Hulls's footsteps in painting with light. There is much shadow play. The flowing stripes and lava striation projections make your head spin. All very dramatic but it's always about the upper body and arms—Maliphant's Royal Ballet classical training will out. Variations on a theme…
A work of art, it is what the art world calls a slow watch, but it goes on a bit too long. It could easily lose the interval, which breaks the spell. Maybe the forty-five plus thirty minutes could contract into an hour-long, interval-free piece. A couple of young girls next to me left in the interval. Keep them captive, I say.
Reviewer: Vera Liber