Synergy
Choreography Jenny MacNamara, Jakob Myers, Frederick Ashton, Marius Petipa / Peter Wright, Catarina Carvalho, Ninette de Valois, David Bintley, Sander Blommaert
Elmhurst Ballet Company
Lilian Baylis Studio, Sadler's Wells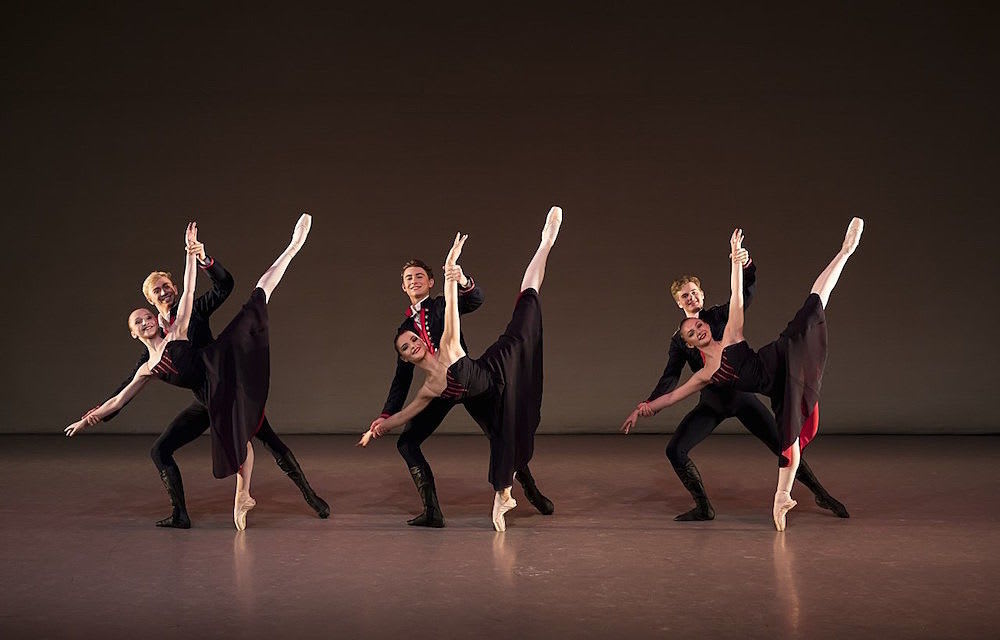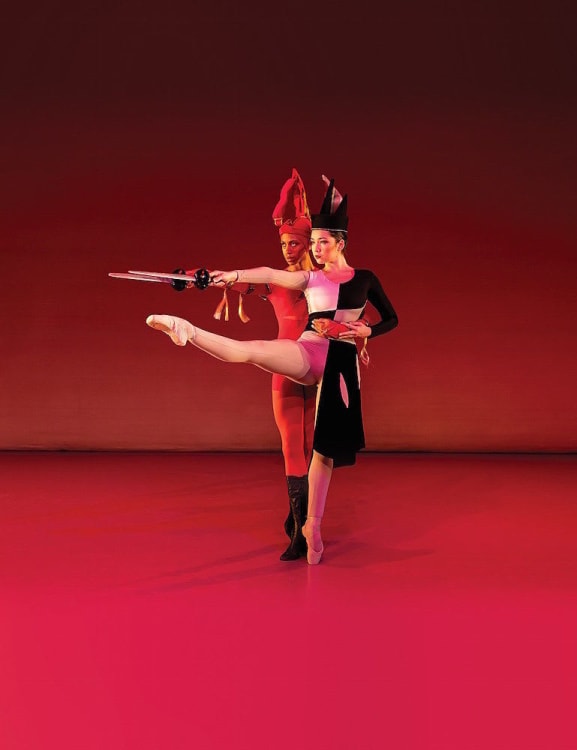 For two hours (with interval), the graduate company of Elmhurst Ballet School dances its hearts out in a fascinating mixed bill of nine (yes, nine) short pieces: new works, modern numbers and extracts from traditional ballets by Ninette de Valois, Frederick Ashton and Peter Wright after Petipa and Ivanov.
Elmhurst Ballet Company, in association with Birmingham Royal Ballet, was created last year to bridge the gap between school and professional life. The dancers get the opportunity to produce their own work, tour and take ballet out into the community. And even choreograph, as Jakob Myers has for this bill.
Seen in Birmingham 7 and 8 February and in London a week later for two performances in one day, Synergy marks the second production presented by Elmhurst Ballet Company and the first for the 'Class of 2020' graduating in July.
On the bare stage of the Lilian Baylis studio, with nowhere to hide, they bravely reveal their skills and talents. I hope there are talent scouts and agents in the audience. Indeed, these young hopeful dancers were even, apparently, put through mock auditions at Birmingham Royal Ballet to prepare them for the harsh world out there.
But, what better training (and privilege) than to work with former dancer and artistic director of the Royal Ballet Monica Mason on Ninette de Valois's 1937 signature ballet Checkmate, with David Bintley on his 1978 (reworked in 2007) Take Five—ballet's heritage passed on from generation to generation (Bintley famously influenced by de Valois).
The evening gets off to a swinging start with Jenny MacNamara's Cabaret-style Swing Mob for the whole company plus four year 13 students. There are come hither smiles, 'bums and ass', tap and glitter-ball club scene dance. Musical theatre here we come…
Company member Jakob Myers continues the theme with his You Never Know to M-Beat's cool jazzy syncopated score for the whole company again. Very much a teen scene with colourful t-shirts, backpacks and… pointes: partnering and lifts are strong. Olivia Parham and William Mitchell catch my eye.
Mitchell is back partnering Maisie Butler in the Bluebird pas de deux from The Sleeping Beauty: not the easiest of pas de deux for seasoned dancers at the top of their game. Bravo for tackling it and its daunting variations (keeping up with the recorded music a real challenge). The nervousness levels must have been astronomically high, but so were some of the leaps, cabrioles and entrechats.
But before this gala and competition number comes Frederick Ashton's 1977 short and sweet, tongue-in-cheek Tweedledum and Tweedledee to Percy Grainger's arrangement of the folk tune English Country Garden. Jennifer Beattie a pert Alice, and padded-costumed Joshua Dart and Jakob Myers try on music hall for size. Playing to the audience another string to any dancer's bow.
A complete shift of style, and range, after the Bluebird comes the longer MultiVox choreographed by Catarina Carvalho, a dancer out of the Wayne McGregor Company (formerly known as Random) stable. Not as hyperextended or swaybacked as from the man himself, an abstract style not a comfortable fit for all, but dancers like to stretch themselves, and stretch themselves the full company (plus three year 13 students—Ben Randall stands out) does to David Wrench's electronica. Timing, speed, suppleness, balance and coordination are put to the test, as well as panache and derring-do. At least it is not obligatory to smile in a McGregor-influenced number.
And we're only halfway through the evening… After the well-earned interval, during which I'm sure they are all picking holes in their performances, as dancers are wont to do, comes another classical ballet test: the pas de trois from Swan Lake. Musicality is a bit of an issue, but I'm putting it down to nerves and recorded sound. Jennifer Beattie projects personality, petite Olivia Parham has lyrical arms and, though Myers tends to veer to the right in his turns, he lands neatly and his long legs serve him well in his flying cabrioles.
The duel between the Black Queen and the Red Knight from Checkmate (wonderfully dramatic music by Arthur Bliss) is good to see. Grace Owen makes a commanding Queen and Ruben Flynn-Kann a suitably frightened Knight, who somehow manages to win the duel—for now...
Bintley's Take Five excerpts lift the mood and spirit. And, Dave Brubeck's score, so 'fifties and 'sixties (Ben Randall even has the haircut of that era's Joe Brown…), is a delight. Pure fun. And sweet as American apple pie. Maybe a bit more pizzazz would come in handy, but we are getting to the end of the night and they must be shattered.
The final number, Sander Blommaert's L'Heure Sans Regret, to Edvard Grieg's evocative sounds, brings the evening to a close on a high. I love it. Adventurous lifts and fish dives just so. Ensemble work effective. Military cadets in black and red, girls in red-trimmed dresses, very fin de siècle, very romantic, and to my surprise the timid 'Red Knight' stands out, giving it his all. He, Flynn-Kann, is really projecting—has he saved his vivacity for the end? Whatever it is, the piece suits him. William Mitchell, too. The company rises to the drama of the music. Do I see a touch of Twyla Tharp in the dance?
And what a valuable experience for them... The beginning of a long journey... I wish them well.
Reviewer: Vera Liber