The Cherry Orchard
Anton Chekhov
Shakespeare at the Tobacco Factory
The Tobacco Factory, Bristol
–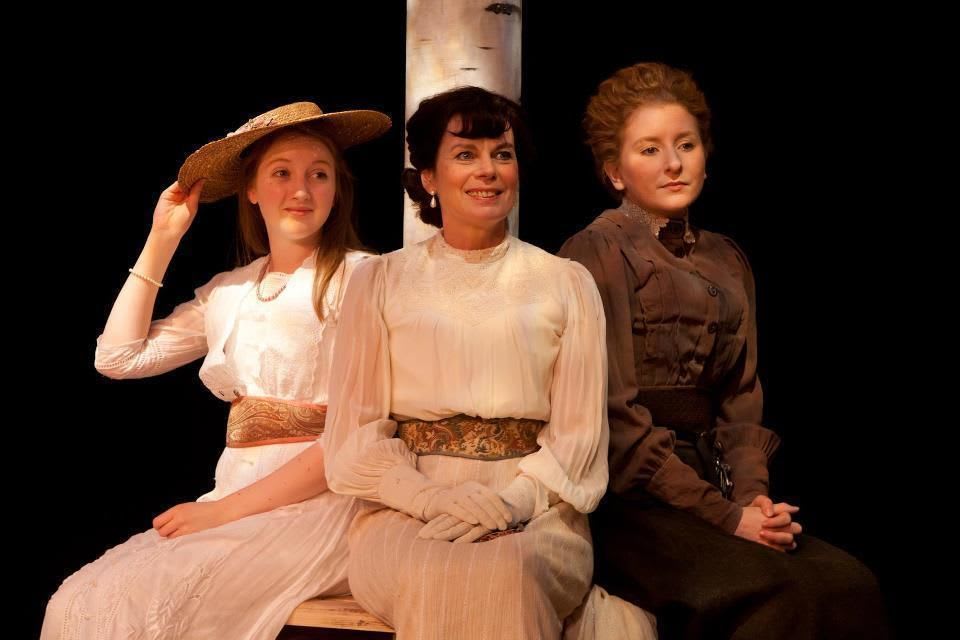 The dread sound of the cherry orchard giving way to the axe is ringing out once more in Bristol as blithe self-deception gives way to brutal reality. As the recession drags inexorably on and the misery mounts, it seems entirely appropriate that we are currently seeing a revival of Chekhov's plays in theatres up and down the UK.
With two productions of Uncle Vanya currently running, at the Print Room, London, and Minerva Theatre, Chichester, and two more to come this year, Shakespeare at the Tobacco Factory director Andrew Hilton is right on the money with a production of Chekhov's final play which charts the downfall of a household living well beyond its means.
That of course is absurdly reductive. The Cherry Orchard is about much more than that. It presents a Russia on the verge of massive change as the way of life of an old landed gentry gives way to a burgeoning middle-class. The serfs, making up more than 85 per cent of the population, have been emancipated, talk of radical political reform is in the air, the railways have arrived, as has the telegraph, but not everyone has woken up to the profound upheaval in train.
It is an astute pairing by the director with King Lear, the other production in this year's season. Self-deception by a patriarchal, or, as here, matriarchal, figure is the leit-motif for both, with disastrous consequences for others. Just as Lear won't heed the advice of Kent about the folly of dividing his kingdom, so Madame Ravenskaya refuses to listen to the words of merchant Lopekhin and sell the orchard in order to avoid the family home being put up for auction.
One of the arguments that always rages around the staging of Chekhov is to what extent his work is comic and to what extent it is tragic. The author himself saw this and indeed billed the play as a comedy and was reportedly horrified by the original Moscow Arts Theatre production by the director Stanislavski which made it deeply tragic.
I greatly enjoyed Hilton's production of Three Sisters some years ago but thought him guilty of misjudgement in his more recent staging of Uncle Vanya which seemed to jettison any real sense of the tragic in favour of laughter.
Happily, I found this latest production much more to my way of thinking. There is no re-conceptualisation of the play, no updating too, as with Katie Mitchell's recent NT staging of The Seagull, nor does it have that production's longeurs, running at a brisk two-and-a-half hours. Costumes are contemporary with the time and, as usual, are at a minimum.
Hilton opts to use a new translation by Stephen Mulrine which is free of jarring modernisms. I particularly enjoyed performances by Simon Armstrong as Lopakhin, Julia Hills as Ravenskaya and Paul Nicholson as the servant Firs.
Reviewer: Pete Wood