The Firebird / A Month in the Country / Symphony in C
Choreography Mikhail Fokine, Frederick Ashton, George Balanchine, music Stravinsky, Chopin, Bizet
The Royal Ballet
Royal Opera House
–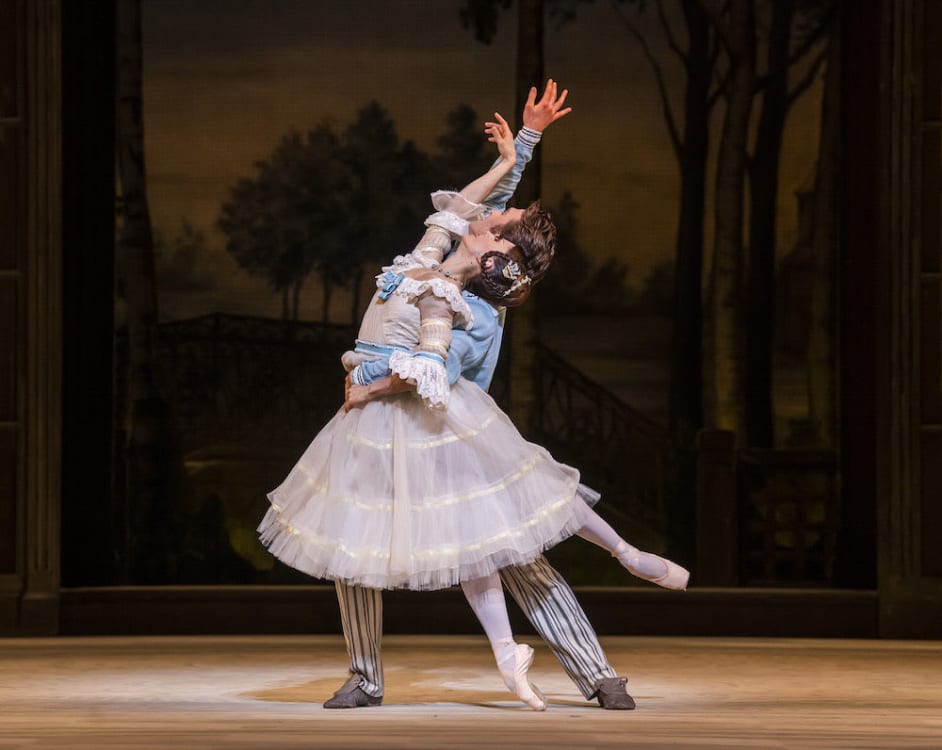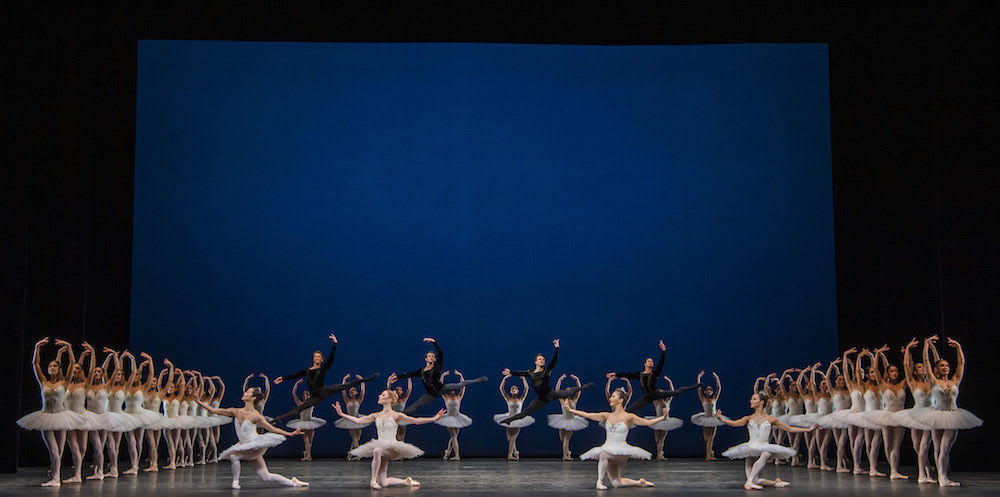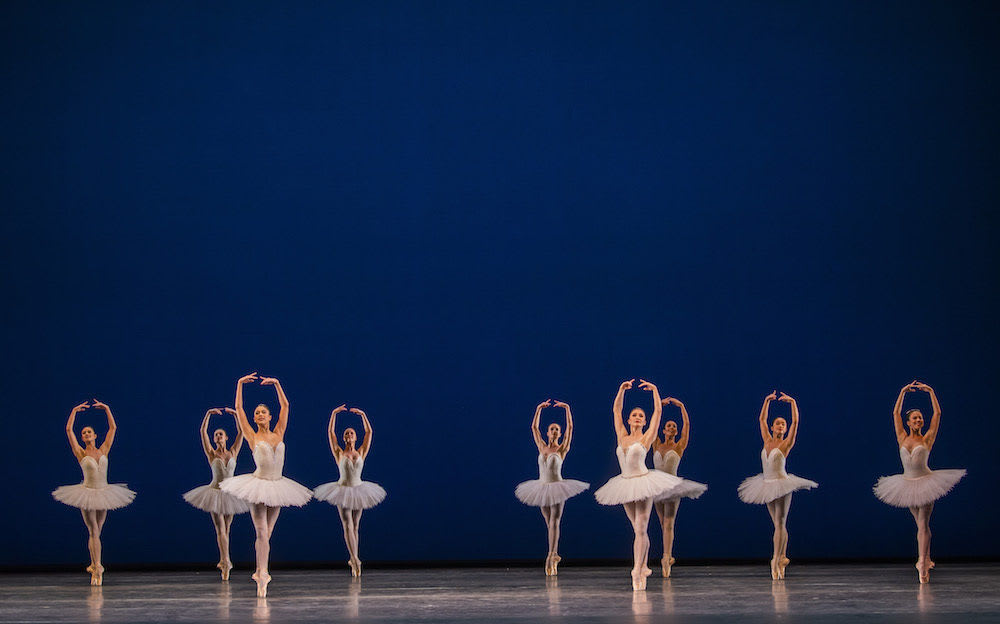 The last triple bill of the season and it's a joy. An obvious statement, but where would ballet be without the Russian soul and imagination?
Last week, Ratmansky's Shostakovich Trilogy at Sadler's Wells, and here's Stravinsky's Firebird, his first composition (1910) for ballet commissioned by Diaghilev, with choreography by Mikhail Fokine; Turgenev's mid-19th century Month in the Country albeit with Frederick Ashton's delightfully English perspective; and Balanchine paying reverence to his alma mater St Petersburg's Imperial Ballet. I'm in ballet heaven.
The traditional Firebird fable is well known from children's books; adult illustrated versions are works of art; expensive lacquered palekh boxes with its motif tempt tourists in Russia. The ballet could have stepped out of any of these so vibrant are its colours, Natalia Goncharova's fabulous (in every sense) 1926 costume and set designs. Coincidentally, there's an exhibition just opened of her work at Tate Modern: a must see.
What is no less interesting is the Royal Ballet's inheritance. Margot Fonteyn opened its 1954 revival. Tamara Karsavina, who knew Fokine, coached Fonteyn, who in turn coached Monica Mason, who is guest coach for this production. Incidentally, there's a centenary celebration of Fonteyn at the Royal Opera House this Saturday, 8 June. More Firebird.
Yasmine Naghdi (debut in role) is a fine fiery bird with flashing eyes, opening with flying grand jetés diagonally across the stage. I love her clawed fingers: she is no pushover. She will help Ivan on one condition: that he frees them all from the evil Kostchei's spell. Edward Watson's Ivan is more of an acting role—I muse on how distinctive his walk is—but his partnering is so very attentive. She's in good hands.
Gary Avis draws attention in the pantomimic role of Kostchei and who wouldn't in such a costume, long fingers, painted face, skeleton body suit, humpbacked—straight out of a Bilibin illustrated fairytale, as are most of the monsters, folk figures and twelve princesses in the tableaux.
I always have a laugh at the poor princesses having to play ball on the stage whilst looking delectable, and invariably some balls get dropped. Now, which one is butterfingered tonight? It warms the cockles of my childish heart.
Stephanie Jordan's programme notes are invaluable throughout, but I'm especially tickled by her retelling of how Ivan Tsarevich's climbing of the wall to get at the golden apples was created in rehearsal with Fokine climbing over Stravinsky's piano.
The final coronation scene is full-on: a pageant of boyars, priests, girls in kokoshka headdresses, warriors from the medieval Lay of Prince Igor's Campaign, one for every princess, dancing youths, and a traditional welcome with bread and salt. Stravinsky incorporates quintessentially Russian Polovtsian folk melodies into his forty-five-minute score.
I could have walked away happy from this, but there is more. Marianela Nuñez, debuting in the role (not a natural for this part), as the bored married Natalia Petrovna in Ashton's fifty-minute-take on Turgenev's five-act play. Matthew Ball plays her son's tutor, Beliaev—he's a welcome distraction for her, a dalliance that turns into something more.
The first Beliaev, Antony Dowell, has restaged (with Grant Coyle) this production, and I see his very moves in his first solo, hands behind his back. I remember him, and Lynn Seymour as Natalia, vividly—incredible that some remain imprinted so many years after the event even though there have been other memorable performances since.
Buried in the country, Natalia is longing for the something else we know from our fondness for Chekhov's plays (Turgenev preceded him). And did Turgenev know about ménage a trois and unrequited love (for opera singer Pauline Viardot)… Natalia is married to an older man (as was Viardot—though in the original play her husband is 36, she 29, Rakitin 30, Beliaev 21), and has a long-term family friend admirer Rakitin (Gary Avis who looks as if he's stepped out of Enigma Variations).
Problem is Beliaev is a cat amongst the pigeons—all the females in the household fancy him—Natalia's ward Vera (Francesca Hayward lovely), the maid Katya (Romany Pajdak) popping strawberries into his mouth. Natalia's ten-year-old son Kolya (a full of bounce James Hay in a blond wig) adores him, but Beliaev has to go. Natalia and Beliaev's last duet is touching: his love is genuine after all.
I do wonder, so low key is Ball's performance. That final scene demands acting to pierce our hearts. Ball just about pulls it off in the end—kissing her ribbons unnoticed, leaving her a flower as token of his love. The audience is transfixed, not a sound, not a cough. Chopin's sublime music (suggested to Ashton by Isaiah Berlin), solo piano played by Kate Shipway, helps.
Along the way, Ashton breaks up that languorous Russian context with plenty of cheeky Fille type wit and fizz and quick footwork. I'd love to see Lauren Cuthbertson and Vadim Muntagirov cast later in the lead roles.
After an excess of emotion comes Balanchine's 1947 Symphony in C—Bizet's 1855 symphony written at the age of seventeen, but rediscovered in 1935. If you don't know the music, this is one way to hear it through the medium of empathetic dance. It is transfixing.
In four movements—Allegro, Andante, Scherzo, and Allegro Vivace—Balanchine's neoclassical choreography demands precision from the dancers in this most elegant of numbers. From solos, pas des deux, pas de quatre, and other permutations, it builds to a spectacular grand finale with some fifty-two dancers filling the stage.
Vadim Muntagirov is outstanding, partnering Fumi Kaneko instead of the advertised Natalia Osipova (slight injury we are told), firing on all cylinders, better every time I see him… Sarah Lamb is sublime in the Andante (languid Eastern-tinged music), Alexander Campbell fizzes with Yuhui Choe, James Hay and Francesca Hayward (debut) are perfectly matched.
A terrific evening, one to be cherished: mime, movement, action, dance so beautifully integrated with each score, played by the Orchestra of the Royal Opera House conducted tonight by Emmanuel Plasson.
Reviewer: Vera Liber