The Four Seasons / Remembrance
Choreography Jenna Lee / Wayne Eagling, music Max Richter after Vivaldi / George Frideric Handel
New English Ballet Theatre
Peacock Theatre
–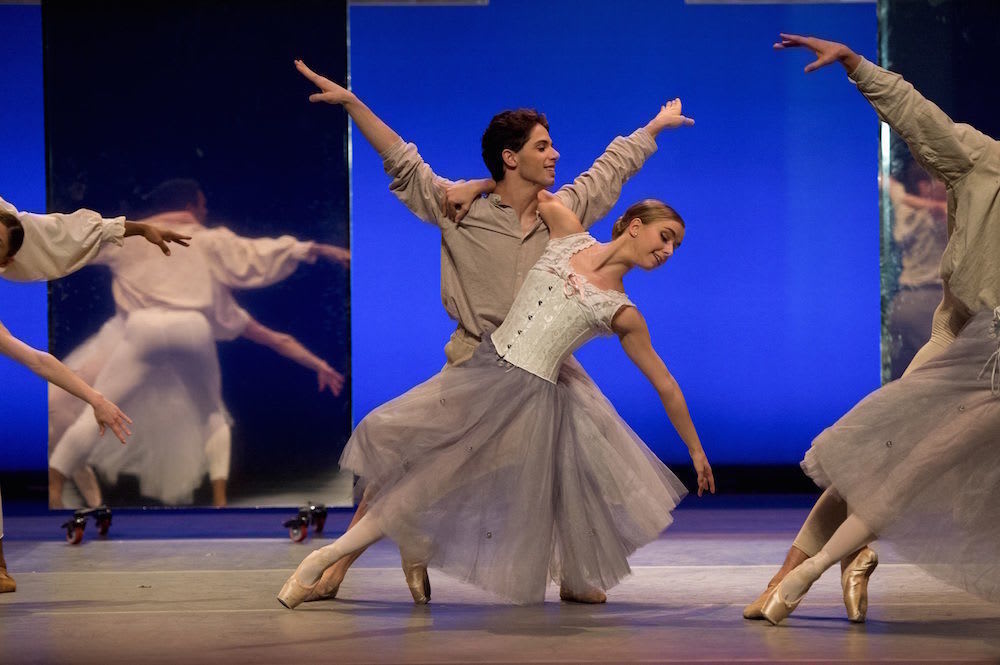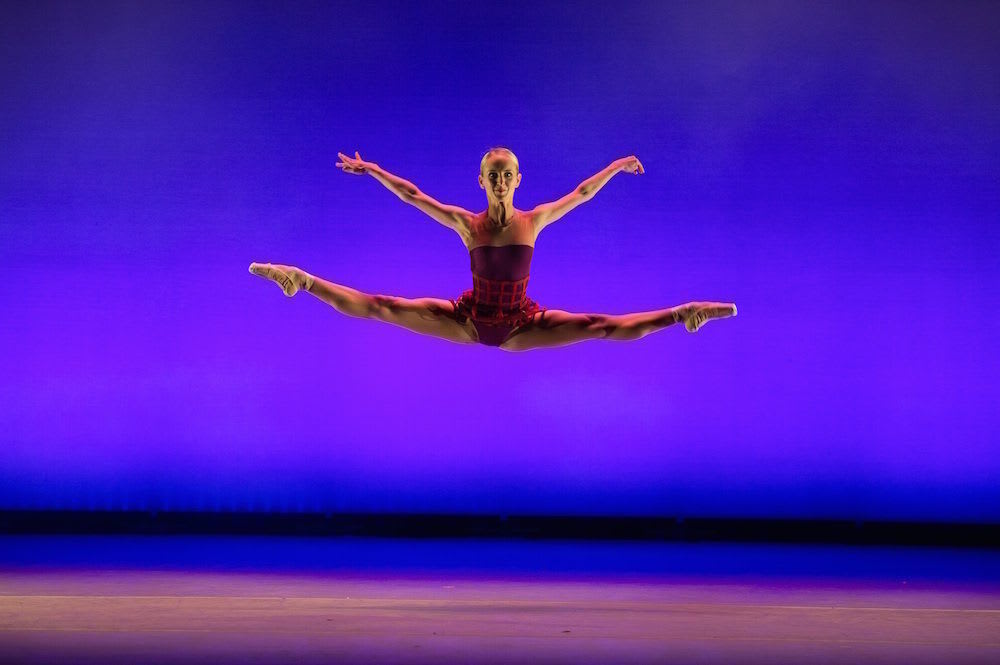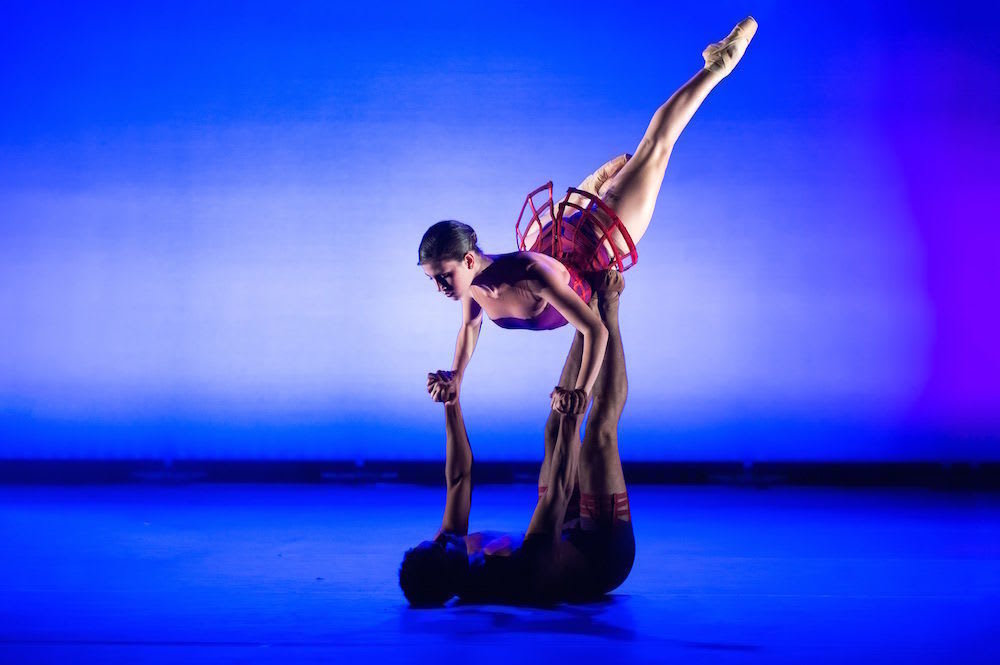 A well-balanced double bill, an abstract ballet coupled with a narrative work, for NEBT young dancers to show their range. Only in its seventh season, NEBT is punching above its weight. It has come a long way since Karen Pilkington-Miksa founded it in 2011.
The big deal this year is that Wayne Eagling, formerly Artistic Director of the English National Ballet and, going further back, Principal at the Royal Ballet, has choreographed a work, Remembrance, to commemorate the First World War for this young company, who dance their socks off.
But before that, they are put though their paces in Jenna Lee's dynamic abstract ballet The Four Seasons. To Max Richter's vivid re-composition of Vivaldi's popular classic, in April Dalton's fabulous costumes, with Andrew Ellis's lighting ringing the seasonal changes, this is a joyous mood piece.
Spring brings Rambert and Richard Alston styles to mind with its delicate lines and joyful dance—the joys of spring and youth… young, smiley, bouncy. Summer with its golden roseate light, girls in mini-crinolines cavort in acrobatic dance with their slick young men, speed and attack of the essence. I am reminded of Christopher Wheeldon's neo-classicism. And I catch a brief glimpse of Kenneth MacMillan in the pas de deux.
Autumn: girls in russet, elegant boys in frock coats, the mood mature and soulful. Winter's clear white / blue light brings forth ice maidens in floaty dresses swirled, like the mist that descends, through the air by coltish boys.
Solos, duets and ensemble illustrate the allusive allegro and adagio ecstasy of dance and music. Sophie Allnatt and Camilla Chiesi stand out in a fine crowd. And we are treated to Vivaldi's sonnet parallel Italian / English texts in the programme, so we can be in no doubt about which visions are being summoned up before our eyes.
The programme also carries John Dryden's libretto to Handel's exquisite Ode For Cecilia's Day—music that seeks to restore harmony after pain—sung by tenor Joshua Ellicott and soprano Fflur Wyn backed by The Erebus Ensemble and played live by The English Concert on period instruments under the baton of Harry Bicket.
Not obvious or easy music to make a story ballet to. Eagling has boldly gone where many would fear to tread. Though gunfire sound effects in the middle of Handel are shocking in every sense. And I'm not sure about the red banners that descend in victory at the end.
Eagling commemorates the centenary of The Armistice of 11 November 1918 through the interrupted love story between Marie Rambert and her playwright husband Ashley Dukes. Dreaded war and dreaded partings: she thinks she will never see him again.
Alessia Lugoboni and Alexander Nuttall have something of Sarah Wildor and Adam Cooper about them. I wonder if Eagling saw husband and wife, Cooper and Wildor, both formerly Principals at the Royal Ballet, in them when he cast them?
A treat for eyes and ears: my young companion is overwhelmed by this onslaught of his senses. He loves the period costumes and set design, especially the dance studio where the newly-wed Marie Rambert takes class with Sofia Astafieva and where her jealous husband receives his telegram to return to war.
Original concept and musical arrangement by Greg Billingsley, the Great War is conjured through this personal story, one of many. Marie searches for Ashley amongst the indifferent crowd, finds support from newly widowed women (their linked line conjures up Bronislava Nijinska's Les Noces for me) and dances with his spirit in the church. There's a touch of MacMillan's Gloria, too.
Nina Kobiashvili's sets with their back-projections are evocative: train station for departing soldiers (Matthew Bourne's Second World War set Cinderella has something similar); a collage of London's iconic buildings; a John Piper-ish stained glass windowed church, muddy battlefields that spring to renewed life with the flowering of red poppies.
My teenage escort comes away wanting to be more involved in dance—if that isn't a result for NEBT... This world-weary reviewer is energised by his response. Isn't it all about captivating and capturing the next generation?
Reviewer: Vera Liber