The Glass Menagerie
Tennessee Williams
Duke of York's Theatre
–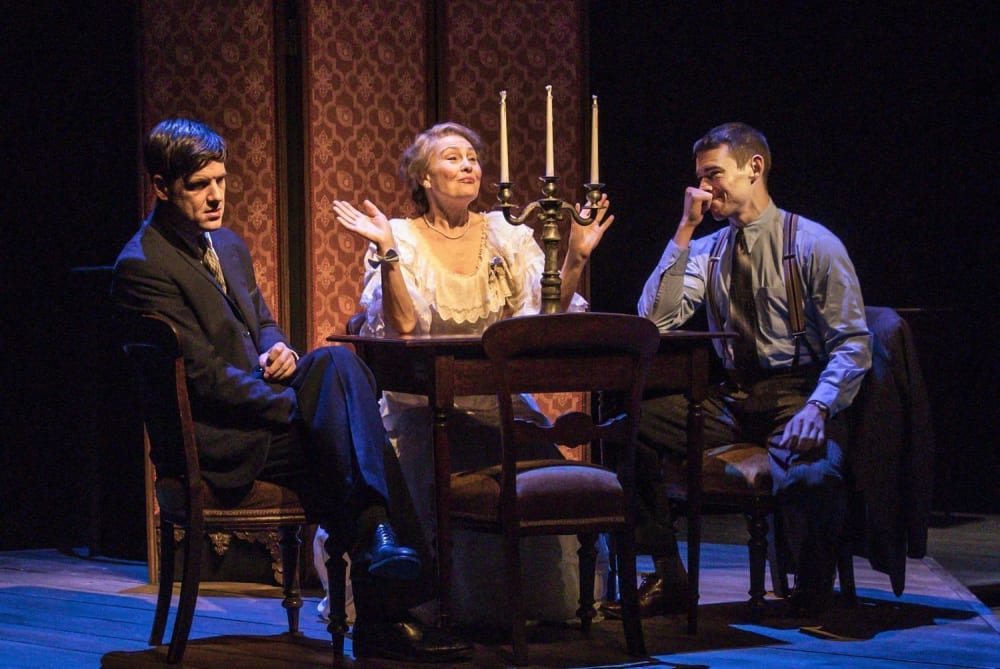 John Tiffany's star has been rising for a decade or more. However, even for this most inventive and highly regarded of directors, the last week has been exceptional.
Two days after Tiffany was acclaimed as Best Director of 2016 by the Critics' Circle for Harry Potter and the Cursed Child, his enchanting revival of one of Tennessee Williams's best plays proves equally intoxicating, having already wowed audiences in New York and Edinburgh.
The cast still features Broadway and screen favourite Cherry Jones, delivering a convincing tour de force as delusional, irritating Amanda Wingfield for which she garnered a Tony nomination, accompanied by a Transatlantic acting team, every member of which seems perfectly cast for his or her role.
The staging is visually striking, based around a dizzying Escher staircase but also shy, unworldly daughter Laura's brightly illuminated menagerie and especially her beloved centaur. The experience is then greatly enhanced by subtly dramatic music, lighting and movement from respectively Natasha Katz, Nico Muhly and Steven Hoggett.
This production grips from the poetic opening prologue, delivered in matter-of-fact fashion by Michael Esper's Tom, the semi-autobiographical figure trapped by his cloying mother in a factory job that he hates. To make matters worse for the family's breadwinner, he is also required to humour Amanda, a task that would drive any sane young man to distraction.
Tom escapes into his writing but also, through nightly alcoholic excess, dreaming of escape from the kind of family dramas that will be familiar to viewers today, as they were in the 1930s when the play is set.
Kate O'Flynn is deeply moving as crippled sister Laura making the most unusual of entrances through Rob Howell's heavily symbolic set. Once there, she comes across as lovable, but in her own shyly eccentric fashion.
Disappointed, deserted Amanda spends much of her time in an almost certainly invented or at least embroidered past and unjustifiably hopeful future where a Gentleman Caller will sweep Laura off to wealth and happiness, while Tom gets a solid job as a clerk.
The slim possibility of such dreams coming true materialises in the person of Brian J Smith as the elusive, handsome Gentleman Calller, James D O'Connor.
Having played the part on Broadway, like Miss Jones receiving a Tony nomination, Smith missed out in Edinburgh. The lanky actor skilfully brings great compassion and good humour to the role, particularly in the pivotal scene when Jim humanises and delights Laura, illuminating her life at least for an evening, before inadvertently changing the Wingfields' future.
This unforgettable and deeply touching evening presents a moving tale in beautifully understated fashion, much to the credit of a first class acting quartet, every one on top form, in what should be the first big West End hit of 2017.
Reviewer: Philip Fisher