The Critics' Circle Theatre Awards 2016
Published: 31 January 2017
Reporter: Philip Fisher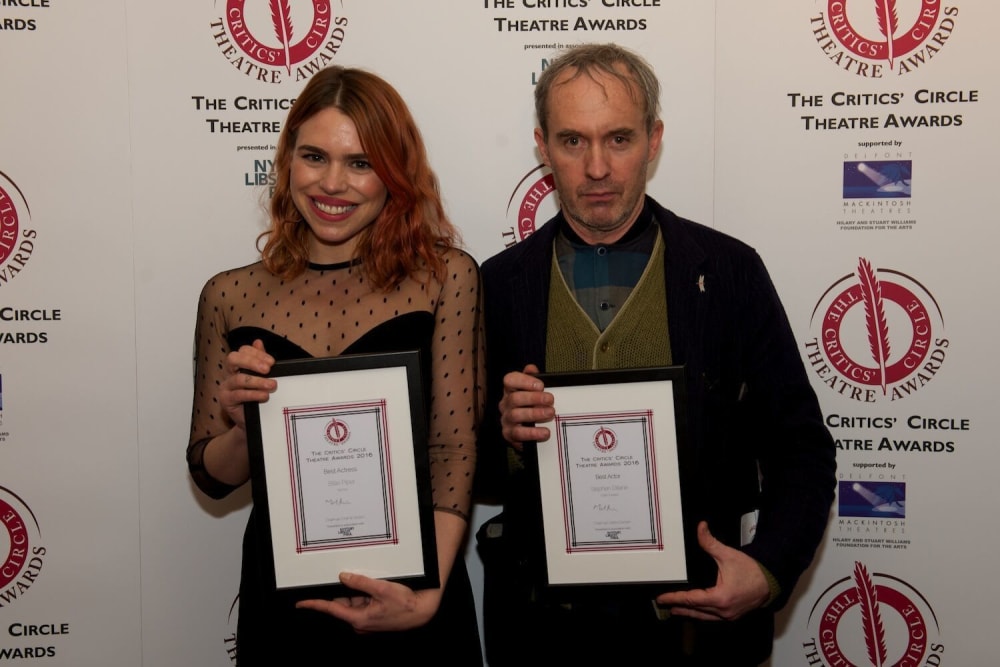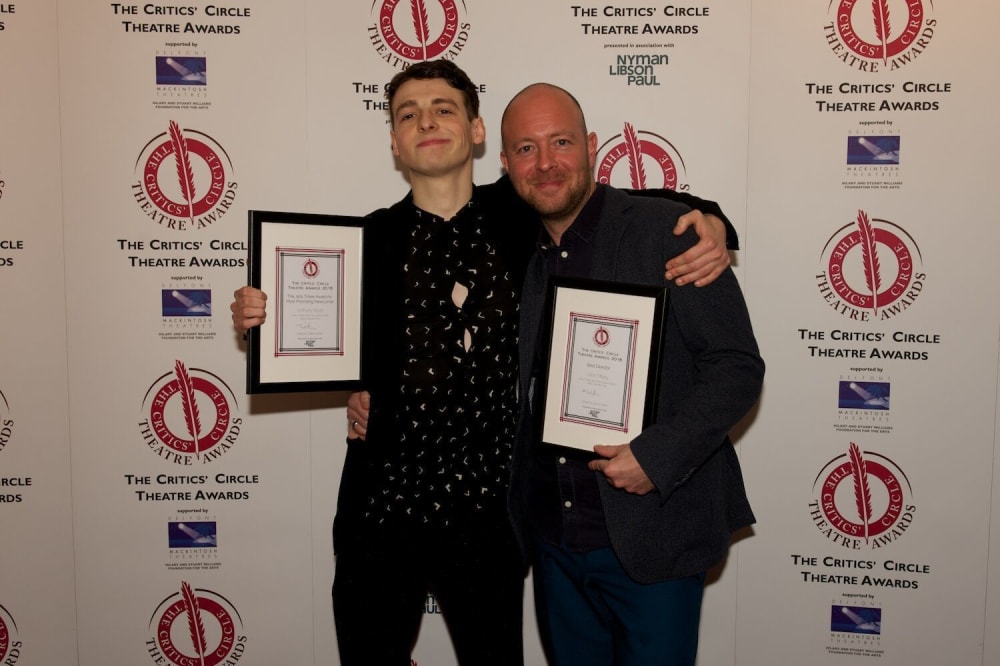 On 31 January, in yet another sparkly ceremony in the bowels of the Prince of Wales Theatre, currently home to The Book of Mormon, Mark Shenton welcomed a packed house to hear who the critics believed were the best of breed during the past year.
As always, the audience was warmed up by the inimitable Arthur Smith, as lewd and funny as ever.
The more formal proceedings opened with the presentation of the award to the most promising new, Anthony Boyle who had played Scorpius Malfoy in Harry Potter and the Cursed Child.
The most sustained applause greeted the next winner, Glenda Jackson who after her long Parliamentary disappearance won the award for Best Shakespearean Performance as King Lear at the Old Vic.
By the time, that the selflessly democratic John Tiffany had deservedly taken the award for Best Director and Christine Jones been recognised as Best Designer, many of those present might have been wondering whether Harry Potter's wizardry would mean that he and his pals would scoop the pot.
However, the remaining awards were more widely shared. Most Promising Playwright, Charlene James gave a touching speech about those that have suffered the indignity of female genital mutilation, the subject of her play Cuttin' It.
Steven Dillane seemed genuinely surprised to have been recognised as Best Actor for his performance in Faith Healer, while Billie Piper appeared deeply moved to win the female equivalent as Yerma, in a stunning performance brought to life by a witty but thoughtful speech from Henry Hitchings of the Evening Standard. She also added an element of danger, collecting her award in designer shoes that were both awesome and vertiginous.
Sadly, Annie Baker was working in the States and could not attend to collect the award for Best New Play, recognising the unusual but intoxicating attractions of The Flick, while Dominic Cavendish of the Daily Telegraph enthused about Tim Minchin, while presenting the final prize of the ceremony to Groundhog Day, the best musical.
As a bonus, Joanna Riding and Tim Firth closed the event with the very touching "Scarborough" from The Girls, opening in London later this month.

In a brand-new venture, the proceedings were broadcast live over the Internet via Facebook and Twitter.
The full list is as follows:
Best New Play: The Flick by Annie Baker
The National Theatre, London

award presented to Jaygann Ayeh by Georgina Brown, The Mail on Sunday

The Peter Hepple Award for Best Musical [new or revival]: Groundhog Day
Old Vic, London

award presented to Kate Varah and Andre Ptaszynski by Dominic Cavendish, Daily Telegraph

Best Actor: Stephen Dillane in Faith Healer
Donmar Warehouse, London

award presented to Stephen Dillane by John Nathan, The Jewish Chronicle

Best Actress: Billie Piper in Yerma
Young Vic, London

award presented to Billie Piper by Henry Hitchings, Evening Standard

The Trewin Award for Best Shakespearean Performance: Glenda Jackson in King Lear
Old Vic, London

award presented to Glenda Jackson by Susannah Clapp, The Observer

Best Director: John Tiffany for Harry Potter & The Cursed Child
Palace Theatre, London

award presented to John Tiffany by Sarah Hemming, The Financial Times

Best Designer: Christine Jones for Harry Potter & The Cursed Child
Palace Theatre, London

award presented to John Tiffany by Michael Billington, The Guardian

Most Promising Playwright: Charlene James for Cuttin' It
Young Vic, Royal Court & The Yard Theatres, London, Birmingham Rep & Sheffield Crucible

award presented to Charlene James by Lyn Gardner, The Guardian

The Jack Tinker Award for Most Promising Newcomer [other than a playwright]: Anthony Boyle in Harry Potter & The Cursed Child
Palace Theatre, London

award presented to Anthony Boyle by Dominic Maxwell, The Times