The Illustrated 'Farewell' / The Wind / Untouchable
Choreography Twyla Tharp, Arthur Pita, Hofesh Shechter / Music Joseph Hayden, Frank Moon, Shechter and Nell Catchpole
The Royal Ballet
Royal Opera House
–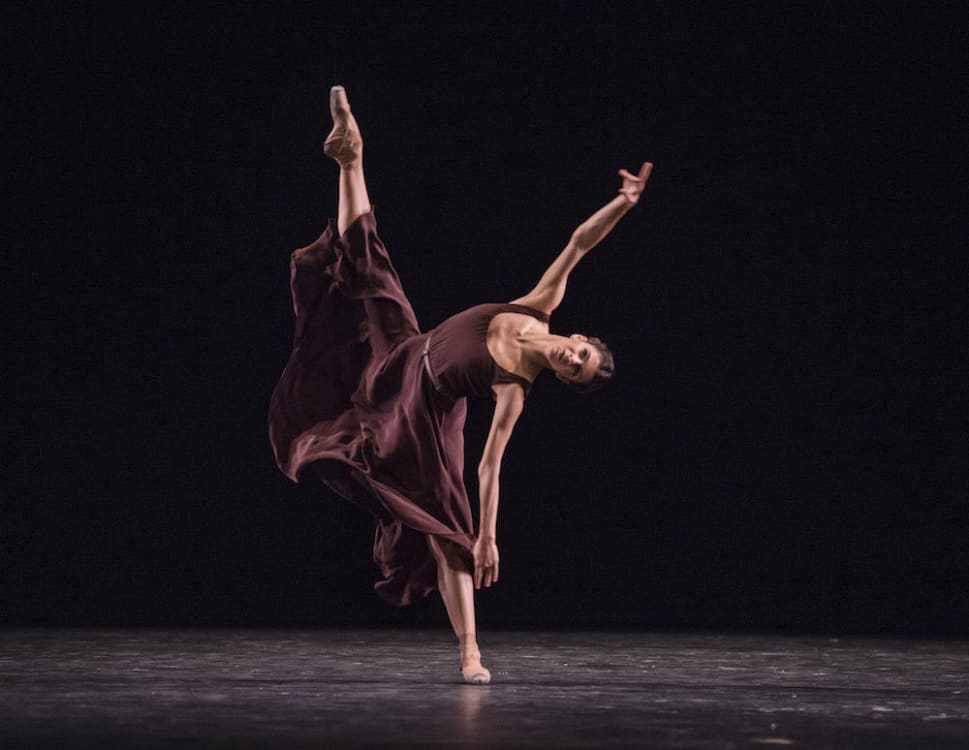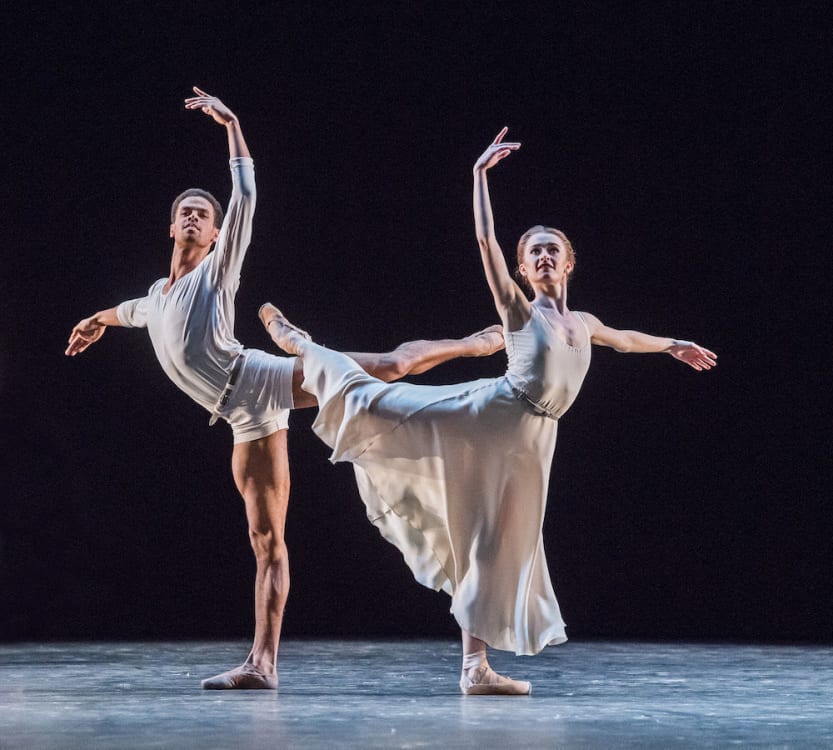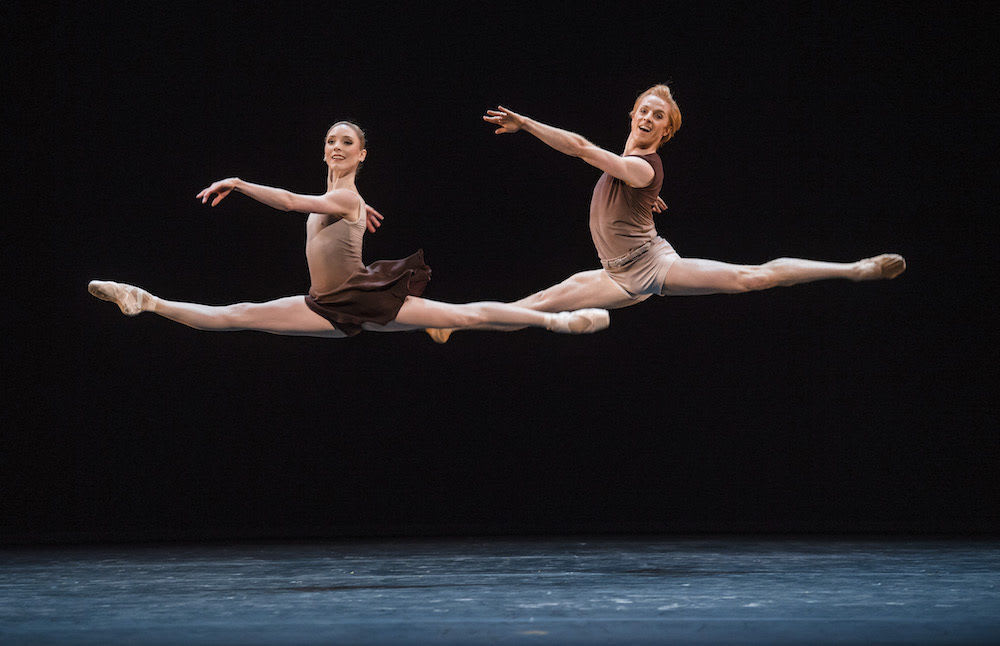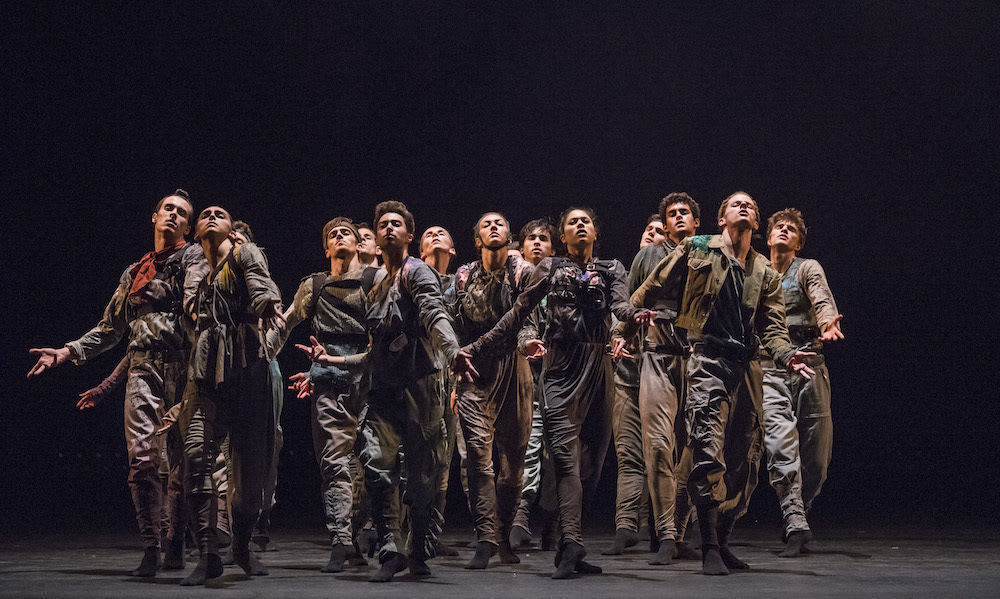 Kevin O'Hare, director of The Royal Ballet, is investing in the future by inviting contemporary choreographers into the classical fold. The prolific and musically gifted Twyla Tharp returning after too long an absence, of course, combines the two, and both Arthur Pita and Hofesh Shechter have already trod the House boards, Pita in the Linbury with Metamorphosis (2011) and Shechter the main stage in 2015 with Orphée et Eurydice and Untouchable, the latter revived in this very mixed bill of tricky bed fellows, and that's just the music.
Tharp's The Illustrated 'Farewell' isn't strictly new, but a prequel or expansion of her 1973 As Time Goes By. By adding her omitted first two movements of Hayden's so-called Farewell symphony of 1772 (No 45 in F sharp minor), she provides a virtuoso vehicle for her chosen couple, Steven McRae and Sarah Lamb, who add brio star quality and experience to hers, and does she make Hayden's music fizz.
Musical phrasing exact, showy solos and duets, daring and raising each other's game, nonchalant in pauses (taking a bow, standing and watching the other), slides, skims, flexed feet, high lifts and high fives, grandes jetées, polite ballroom waltzes, spins, sassy hips and shoulders, McRae's swagger and that look over the shoulder reminds me of Mikhail Baryshnikov's in Tharp's 1976 crowd-pleasing Push Comes to Shove. And a cool coquettish Lamb knows exactly how to play him.
They walk off arm in arm. Rivals and friends, they could be schemers out of Laclos's Liaisons dangereuses. A silent solo, its musical echoes providing the score, from Mayara Magri bridges the old with the new. Five more join her for a pas de six, lyrical, classical. Lamb and McRae watch from their Olympian heights.
More figures flood the stage in fleeting groupings, trios, as they play their youthful joyful divertissements, until only two remain and then one, Artist Joseph Sissens (excellent) alone as the final strings play. The orchestra has walked off one by one. There's a charming story attached to Hayden's cleverly constructed final movement, sustaining harmony till the end as his musicians depart.
There's an ambitious conceptual wrestling with The Wind, Dorothy Scarborough's 1925 novel turned by Victor Sjöström into the 1928 silent movie classic starring Lillian Gish, from Arthur Pita, who says his is "gothic, sci-fi supernatural".
"The wind was the cause of it all." The wind must be seen to be a character. To this end Jeremy Herbert has designed three huge wind machines—the sci-fi element I suppose—more than triple (or more) the size of any Wurlitzer jukebox.
They dominate the stage and dwarf the dancers, but the rivers of silk fabric that flow from them make for dramatic stage pictures. Hair blows, bridal veil, ribbons and long dresses blow, fringes on the cowpunchers' chaps blow, anything that's not pinned down blows, doors, curtains, mind. What a challenge it must be to dance against such force.
Condensing and cutting the story to thirty-five minutes does it no favours. In a nutshell, Letty (Natalia Osipova the only one en pointe) a genteel girl from Virginia arrives in arid Texas, where men are men and women have to be tough to take them on. To survive, she marries gentle cowpoke Lige Hightower (Thiago Soares), but is raped by cattle buyer Wirt Roddy (Thomas Whitehead). She takes his gun and shoots him dead. The film is so much better.
Herbert's prairie west set has a pump trolley railroad running along the periphery fence and a ritual raising of a 'Georgia O'Keefe' bleached bull's skull on top of a tall tripod fluttering with ribbons. But ghosts stalk the land (Pita's subtext): Cynthia a wild woman (Elizabeth McGorian magnificent in a tiny role) and Mawarra The Lost, the spirit of the dispossessed Native nation. Edward Watson in white body paint and long white wig gets the 'Christopher Bruce' ghost dancing role.
Frank Moon's 'Johnny Cash' music, slide guitar and menacing cinematic soundtrack, is the best thing in a sketchy clichéd cartoon of a tale that could be expanded to its advantage. But what do I know: my youngish neighbour loves it… She doesn't take to the final piece, Shechter's Untouchable, whilst I am thinking how it is improved by the juxtaposition.
The familiar juddering, shuddering, slouching, sloping Neanderthal gait, Middle-eastern folk dance arm waving, Dervish whirling vocabulary carries Shechter's DNA in every gesture. No need for Wayne McGregor DNA extracting extremes: Shechter's autobiography, Israeli upbringing, Batsheva dance training, anger and soul are all here.
A cohort of twenty, a militia company (in Holly Waddington's chic futuristic combinezons) face the world full on, train, wrestle, stay close to the ground, together in war and in worship.
Faith and war, dramatic smoke and lighting (Lee Curran), past, present and future, the organic stage images are stunning (Konstantin Yuon's 1921 New Planet painting glows in my mind), but Untouchable could benefit from ten minutes being shaved off its thirty-minute length for greater impact.
On and on it goes, dangerously hypnotic, rhythmically compelling—I guess that's its message this Daesh band of untouchables chanting Nigel Farage (is the joke wearing a bit thin now?), this warning with its contagious heavy drum and bass music, full of lament too, composed by its percussionist choreographer and Nell Catchpole.
Three contrasting thirty-minute or so pieces, a variety show, is proving popular if the non-press night audience is anything to go by. I have some reservations. For me the evening goes downhill after Tharp: Pita's musical theatre Wind does not blow me away, but I do see some grace in Shechter's punch.
Reviewer: Vera Liber