The Night Alive
Conor McPherson
Donmar Warehouse
–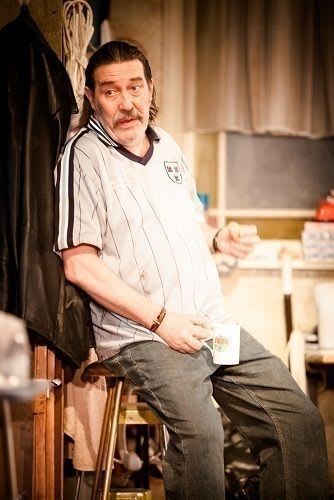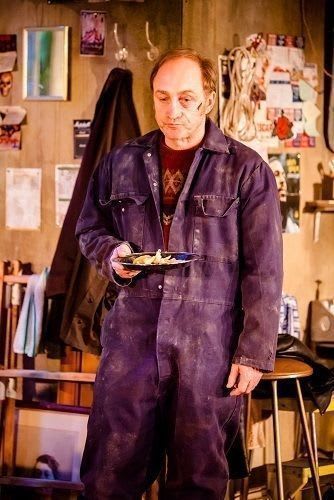 By coincidence, The Night Alive, the much anticipated new play in the Donmar's mini Conor McPherson Season following The Weir, opened on the night after another Irish work, Martin McDonagh's The Cripple of Inishmaan starring Daniel Radcliffe.
The Donmar has taken a different casting route, exclusively using high-quality Irish actors for both plays rather than plumping for a high-profile film star.
The Night Alive is one of those plays that might best be described as comic existential horror (or jumble those words into any order that you like), though there is always a chance that it is intended as a subtle allegory exploring the problems of bankrupt Ireland today.
The action takes place in a Soutra Gilmour-designed subterranean room that looks like an oversized Tracy Emin installation. However messy it might be, this is as to nothing compared with the lives that it hosts and clearly symbolises.
Perhaps in tribute to Pinter and The Caretaker, though Beckett or even Enda Walsh might also be influences, the drama features quiet power struggles between the intellectually and financially challenged in a claustrophobic room, though this one is in Dublin rather than London.
Ciaràn Hinds plays hairy, middle-aged divorcé Tommy, who would be the landlord were the house not owned by his respectably-spoken (except when drunk) Uncle Maurice, portrayed with suitable wounded dignity by McPherson favourite Jim Norton.
The household is periodically supplemented by Michael McElhatton's ironically named Doc (for Martens rather than any medical training), Tommy's slow but good-natured sidekick and one of life's natural victims. This becomes apparent when, within a few days, he twice gets beaten up, thankfully on both occasions offstage, though there is one stomach-churning nod to the worst of the bloodshed.
The catalyst for a change is the arrival of another battered soul, Caoilfhionn Dunne in the role of Aimee, reputedly a lady of the night.
She brings along enough baggage for any play, not to mention the threat of a psychotic partner. Tommy's initial mission of mercy gradually turns to love for the much younger woman, though whether this is reciprocated is less than clear.
Aimee is altogether harder to read and may well be more interested in a roof over her head or his cash stash than a future together.
Her presence does change the other relationships, making life difficult for Doc, stressful for Maurice and, to be fair, none too easy for herself.
While The Night Alive is well performed and has amusing moments, many will struggle to divine Conor McPherson's purpose or message in what can seem a difficult, self-directed hour and three-quarters. The best bet is that he wished to dip into Pinterland to portray love and violence amongst those on the margins of society.
Reviewer: Philip Fisher