The Rite of Spring / Blake Works 1 / Take Five Blues
Choreography Mats Ek, William Forsythe, Stina Quagebeur, music James Blake, Nigel Kennedy, Igor Stravinsky
English National Ballet
Sadler's Wells
–

Listing details and ticket info...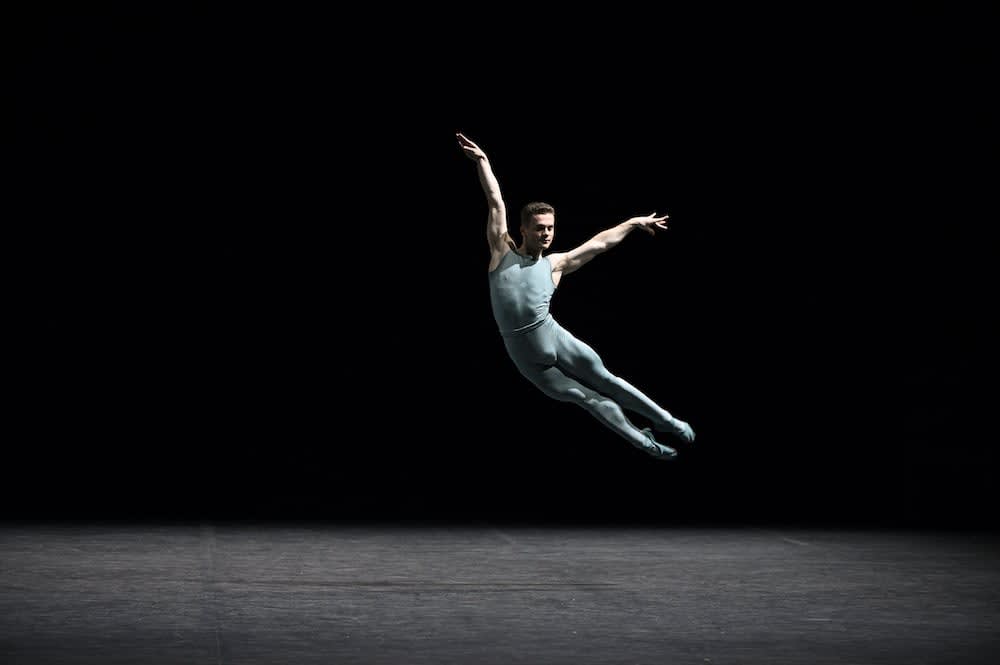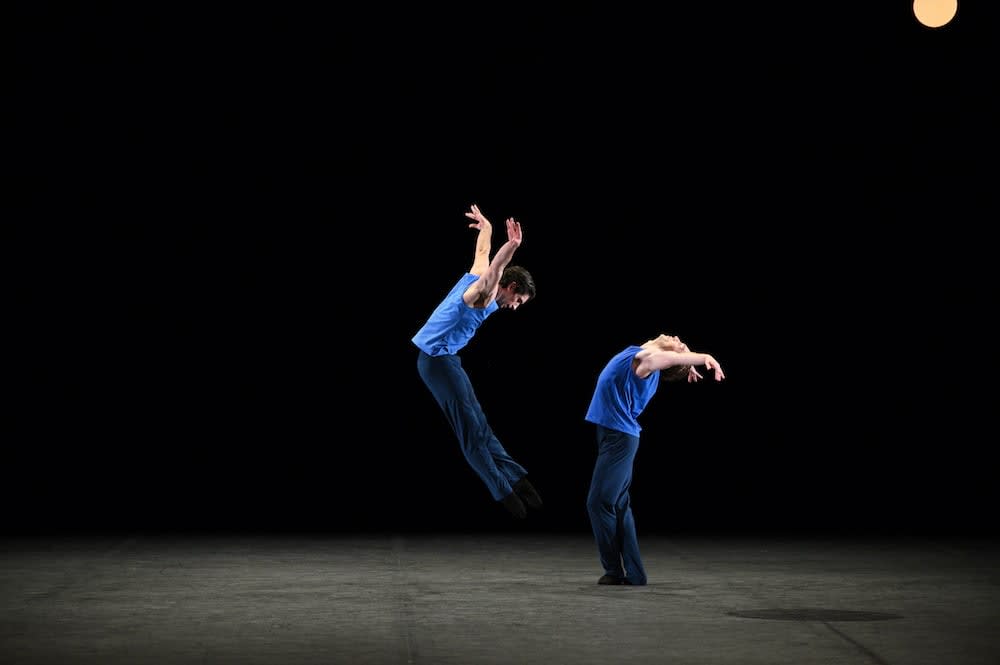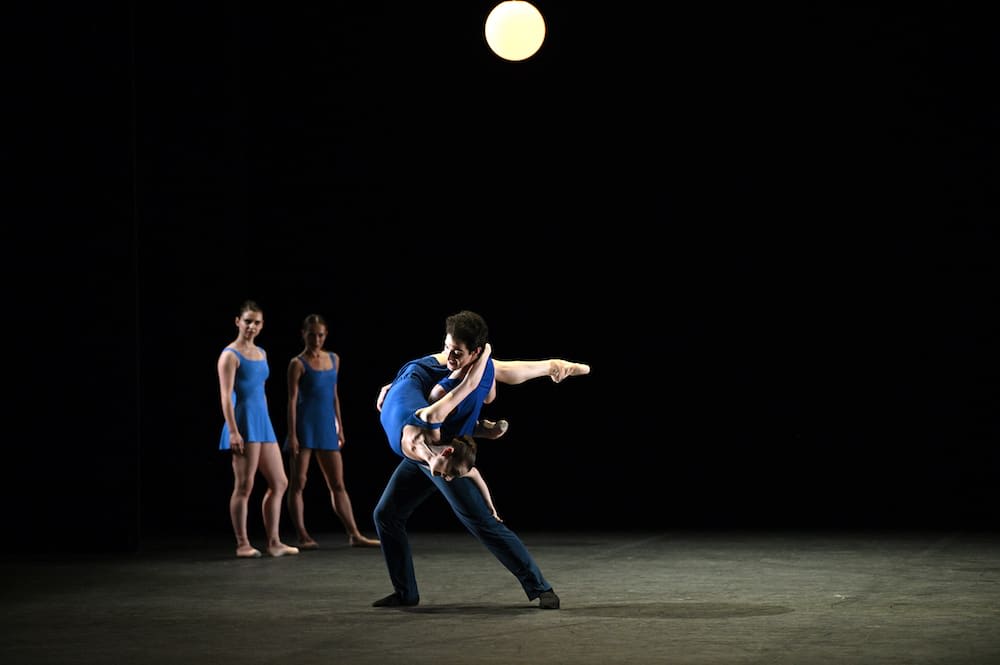 The ballet world is out tonight en masse to support their own and Mats Ek's new work, The Rite of Spring—yes another Rite. The other two pieces in the triple have been seen and reviewed before. The occasion is Ek, who was supposed to have retired from choreographing work some seven years ago—of course artists never retire—but he's back, according to Sarah Crompton's programme notes, "by real need".
This is a project he had to do, to improve on a version he did as a younger man in 1984. And his subject matter, it seems to me, is closer to Nijinsky's sister Bronislava Nijinska's 1923 Les Noces than his 1913 Rite—arranged marriages, still a topic today.
It also reminds me of a dramatic traditional Russian folk song (Zhanna Bichevskaya's Matushka / Mother dear), which tells of a young girl waiting in trepidation for the groom-to-be and his family to arrive. There is no escape for her; it is a done deal; the priest is already there. Her mother can't or won't save her. So it is here in Ek's version of Rite. Stravinsky's Rite and Noces are companion pieces.
Mother (Erina Takahashi), Father, Daughter, Bridegroom (Fernando Carratalá Coloma) and eight or nine couples (villagers) in flesh-coloured stiff kimono style robes dance out the scenario in simple moves. Marie-Louise Ekman's grey flat set (costume designer, too) has a folk tale look. The Daughter (Emily Suzuki) is robed in a long white version of the flesh garments and the veil looks like a white tablecloth.
Later, the couple disrobe and get to 'know' each other. Father wields a long stick, which, stuck in the ground, becomes a totem pole of sorts, the symbol of power and authority, before which they kneel. The stage is open to the side wings, all the better to accommodate Linus Fellborn's lighting design.
Duets are conversations, the group a chorus, and the dancing is excellent and committed, but after the two flashy opening numbers rather gentle and tame. There is ritual but nothing like Pina's earthy, savage one. Why the villagers pull their gowns up to their waists, I'm not sure.
Father (James Streeter) pecks at her like a bird, but the Daughter rebels, grabs the pole, defies them all, lays them low and walks off. Brave girl, she's captured the power.
Ek is a fascinating master, as is Forsythe, Quagebeur leans towards the latter. An Ek work is an occasion—the last time we saw anything of his here was Juliet and Romeo and Bye for Sylvie Guillem. From an actor father, a dancer mother (founder of Cullberg Ballet), he blends the two crafts in his creations.
But it's a solemn dying fall on which to end the evening after William Forsythe's playful Blake Works I and Stina Quagebeur's liberatingTake Five Blues: both have me bouncing in my seat.
Forsythe has a stage full of thirty or so dancers, peeling off into solos, duets and trios, could be a nightclub if they weren't all in pale blue classical ballet outfits. Rhys Antoni Yeomans, dare I say it, would fit so well into Heaven, and he is absolutely heavenly, flying high. Seven songs from Blake's 2016 album The Colour of Anything are interpreted with exceptional verve and off-kilter pizzaz: leaps, spins, runs forwards and backwards, at athletic speed.
The incongruity of the chilled songs and the classical choreography is typical of Forsythe, and were better paired with his Playlist (EP) earlier this year. Timing, nightmare counts… and Michael Clark's slinks and walks waft into my mind. Club scene, I suppose. And the dance-offs have something of the boundless energy in the Fame and StreetDance films—on pointes.
Quagebeur's Take Five Blues also has a club vibe—nine dancers (six men, three female) do their own thing under nine globe lights. I love Nigel Kennedy's classical and jazzy mix from his 2013 "Recital: Take Five" album: there's Brubeck and Bach, Fats Waller, Irish fiddle, and hot pipes, drums and strings. The dancers stop and listen for a brief moment, watch each other, show off...
Quagebeur, dressed in blue, gets a richly deserved loud cheer at curtain call—not just from her colleagues. Former ENB dancer she has now given up dancing to concentrate on a choreographic career. She has much to offer in that field.
Ek, of course, is loudly cheered, as are all the dancers, but the loudest cheer goes to Gavin Sutherland, music director and conductor of English National Ballet Philharmonic for the live and lively playing of Stravinsky's Rite of Spring.
Reviewer: Vera Liber