Year of the Mad King
Antony Sher
Nick Hern Books
Released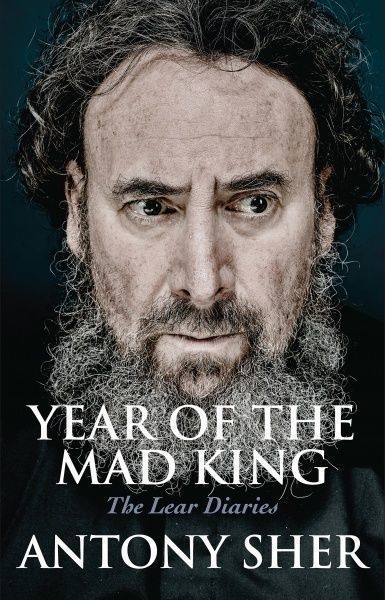 Anyone who has had the good fortune to enjoy Sir Anthony Sher's previous chronicles of scaling the Shakespearean heights will be racing to the bookshops to pick up this diary of his King Lear experience.
At a purely theatrical level, it is a fascinating take on an exciting production directed by the man who became the author's husband partway through the year, the RSC's Artistic Director Greg Doran.
Not only do you begin to understand the full import of playing this role for an actor beyond what used to be known as retirement age, including the fear of failure, the difficulty of learning lines and in this case the need to overcome a series of external impediments that could easily have derailed the whole venture.
Many of the directorial decisions are original and fascinating, while others smack of admitted plagiarism, which is inevitable given the number of productions of this play by the RSC over the years, let alone thousands of other companies around the world.
Antony Sher is a fine writer who is capable of creating vivid images, which are helped no end by large numbers of illustrations, all drawn or painted by the man himself in a distinctive but attractive style that captures personality and mood with great accuracy.
At the start of the process, once the production had been scheduled, there are opportunities to get glimpses of two earlier RSC roles, Willy Loman in Death of a Salesman and Falstaff in the two Henry IV plays, including a sometimes baffling trip to China where the company was well received, although sometimes in unexpected fashion.
Many of the great personalities of the British stage (and some from behind the scenes) make appearances, some in these productions and others as friends who flit in and out of the lives of the two great Shakespeareans.
All of this would have the makings of a gripping book but very sadly Year of the Mad King contains far too much pathos that has nothing whatever to do with the Bard.
During the preparation and rehearsal period, Sher's sister and sister-in-law both passed away after suffering from long terminal illnesses, while some friends and acquaintances were also victims of illness, although not always fatal.
Adding to the dramas, the writer himself suffered a mysterious shoulder injury, which put the production at risk, before a series of even less explicable bouts of deafness led to constant visits to specialists, without necessarily getting a definitive diagnosis.
The combination of family history, travelogue, theatre lore and fine narration of the journey that Sir Antony Sher and King Lear took together should ensure that most readers laugh and cry at various points in this book. Make no mistake, it is an absolutely cracking read and comes strongly recommended. It also whets the appetite for runs of King Lear in Stratford and at BAM in New York later in the year.
Reviewer: Philip Fisher