What's on in the Midlands
Published: 15 October 2022
Reporter: Steve Orme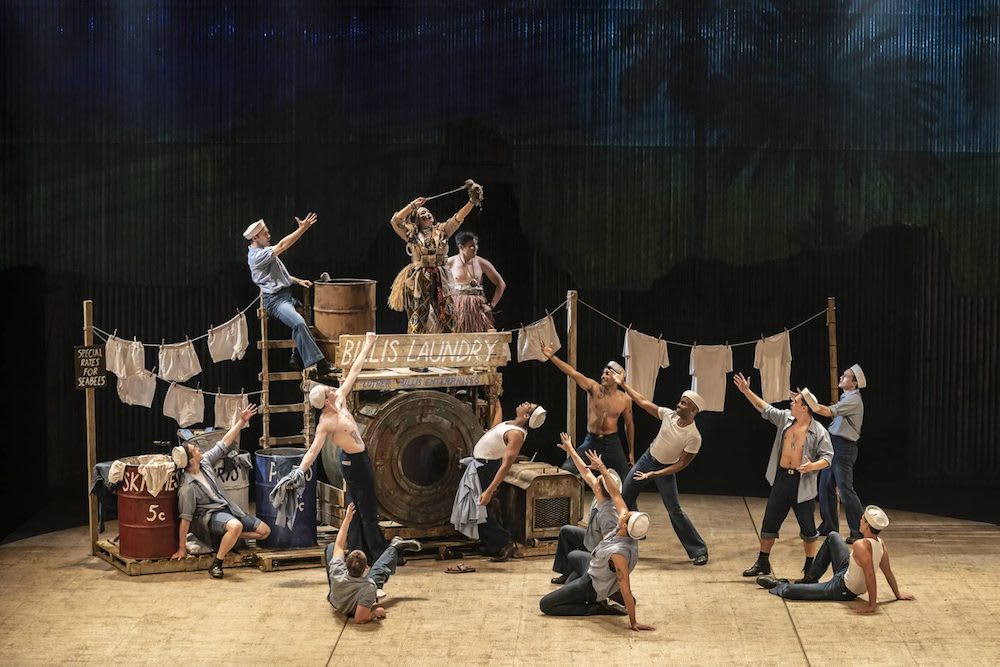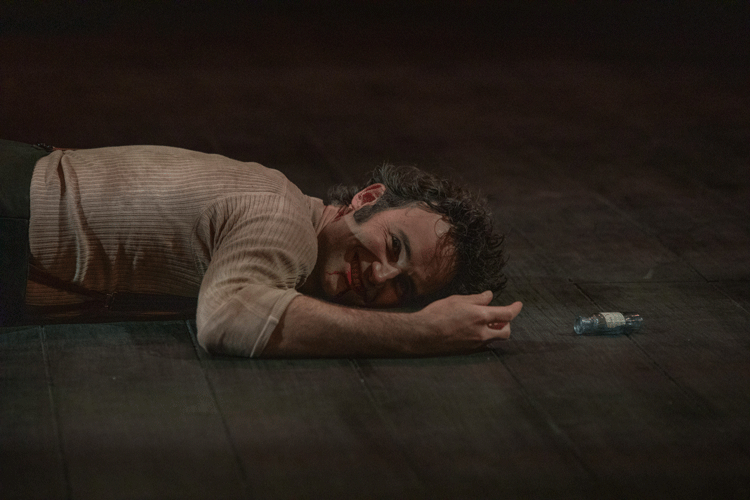 A new dance work about love, loss, memory and resolution, Your Heart is Too Loud can be seen at the Courtyard, Hereford on Monday while Buddy Holly and the Cricketers rave on on Wednesday and Gemma Bissix, Sarah Dearlove and Amy Ambrose "take you on an emotional ride through pregnancy pitfalls to teenage tantrums" in Mum's the Word, written by Linda A Carson, Jill Daum, Alison Kelly, Robin Nichol, Barbara Pollard and Deborah Williams, on Thursday.
A new children's show for Black History Month from Z-arts and Half Moon Theatre, Grandad Anansi, written by Elayne Ogbeta, which "shines a light on Jamaican culture and the Windrush generation", tours to Nottinghamshire venues Worksop Library and Mansfield Central Library on Monday, Sutton-in-Ashfield Library on Wednesday and Beeston Library on Sunday.
The final part of Joseph Toonga's hip-hop dance trilogy featuring three black female dancers, Born to Exist: The Woman I Know "invites change to overcome societal stigmas held towards ethnic minorities" in the Djanogly Theatre at Lakeside Arts, Nottingham on Tuesday.
Blackstory Partnership presents the UK première of She's Royal, which reveals "the untold relationship between Queen Victoria and two extraordinary women of colour, Sarah Forbes Bonetta and Sophia Duleep Singh", in the Patrick Studio at Birmingham Hippodrome on Tuesday and Wednesday.
A new immersive theatre production performed by a multilingual international ensemble of actor-musicians, "bringing to life the classic myth of migration, love and assimilation through the eyes of refugees", Dido's Bar is an Art Reach and Dash Arts presentation at the Y Theatre, Leicester on Tuesday and Wednesday.
Adenike Adewale plays Tina Turner in What's Love Got to do With it?, a "celebration of one of the greatest female singers of our time", in the Royal Concert Hall, Nottingham on Tuesday while in the Theatre Royal the Chichester Festival Theatre production of Rodgers and Hammerstein's South Pacific will have enchanted evenings from Tuesday until Saturday.
A work in progress, Poisonous by Charlotte Wood which "explores lust, sexuality and religion", can be seen at Upstairs at the Western, Leicester on Wednesday while on Friday Mark Farrelly tells "the incredible true story of one of the most memorable figures of the 20th century", Quentin Crisp in his solo show Naked Hope.
Adapted by Rob Fennah from Helen Forrester's autobiography, Twopence to Cross the Mersey, set in the early 1930s during the great depression, visits the Albany Theatre, Coventry from Wednesday until Friday and Lichfield Garrick on Saturday and Sunday.
Nine Night, "an inherently funny and intensely moving family celebration of life", written by Natasha Gordon, the first black, British, female playwright to have her work produced in the West End, takes to the stage at Nottingham Playhouse from Wednesday until Saturday 5 November.
Crown Ballet from Moldova presents Tchaikovsky's Swan Lake at the Winding Wheel, Chesterfield on Friday.
Little Earthquake celebrates "families of every shape and size, and being loved for exactly who you are" in its new show for three- to seven-year-olds, The Dog with Two Dads, at Midlands Arts Centre, Birmingham from Friday until Sunday.
The world première of Peter Pan, A New Musical, with book and lyrics by Pam Ayres and music by Louis Mander, is unveiled at the Subscription Rooms, George Street, Stroud, Gloucestershire as part of Stroud Arts Festival on Saturday.
Neil Bartlett's adaptation of Robert Louis Stevenson's Jekyll and Hyde continues at Derby Theatre until Saturday.
Alan Ayckbourn's 87th play Family Album, a Stephen Joseph Theatre, Scarborough production which "chronicles the trials, tribulations and temptations of three generations of one family across 70 years in the same home" continues at the New Vic, Newcastle-under-Lyme until Saturday.
A "dazzling tribute to the sizzling Bollywood disco era of the 1970s", the musical Bombay Superstar continues at the Belgrade Theatre, Coventry until Saturday.
Aakash Odedra Company's new dance work Samsara, a collaboration between Aakash Odedra and Hu Shenyuan, "two of the world's finest exponents of dance from their countries of origin, India and China" which is a "powerful story of cultural exchange and shared philosophy" can be seen at Birmingham Hippodrome on Sunday.
Written by Anil Gupta and Richard Pinto, Tartuffe which transports Molière's comedy to Birmingham's Stratford Road continues at Birmingham Rep until Saturday 5 November.
The Royal Shakespeare Company's Mischief Festival in The Other Place, Stratford, continues with Ivy Tiller: Vicar's Daughter, Squirrel Killer by Bea Roberts and Nina Segal's O, Island! until Saturday 5 November.