Against the Stream Gala
Producer Ivan Putrov
London Coliseum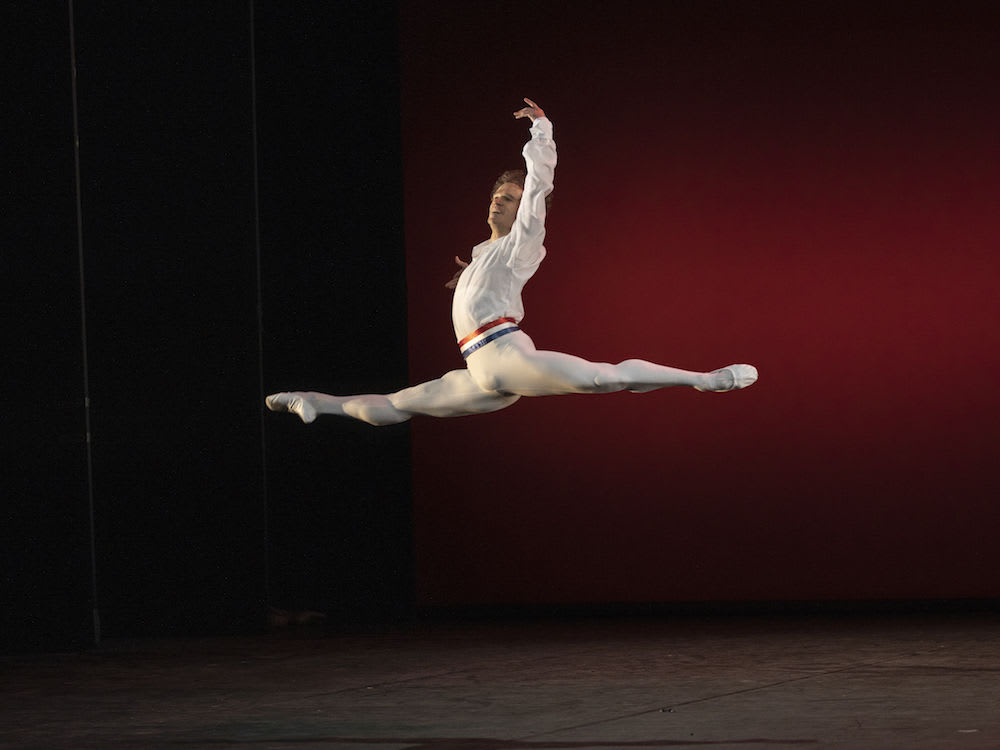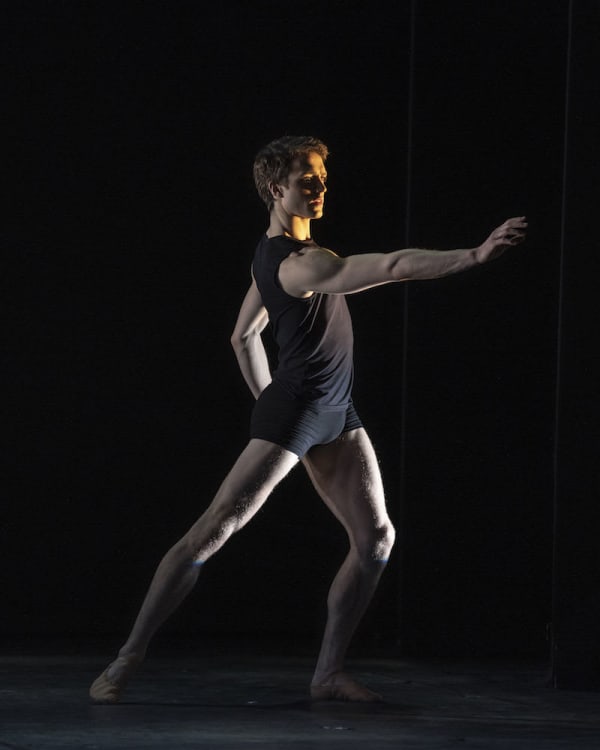 In his Men in Motion series, Ivan Putrov, principal dancer and producer, set out to show, as he once said, that the dancer is as much a choreographer on the night as the original creator. And he's not wrong, as his new concoction proves on occasion. In this his latest production, Against the Stream, he moves on from the men-only notion to showcase choreographers who broke the mould to further the art.
Putting the overarching title aside (Frederick Ashton an iconoclast?), the evening is an absolute delight, a delicious eleven-course chef's table tasting menu, five before the interval, six after. Piquant flavours all the way from 1932 to 1994 added to traditional repasts of the previous century, embellishing, refreshing, tickling but not upsetting the palate. Its accompanying music is balm for the soul: Bach, Ravel, Gluck, Tchaikovsky, Prokofiev, Asafyev, Pugni, Lalo, Peter Tranchell and Frank Sinatra… a relaxing Sunday evening.
My companion keeps changing his mind as to which piece is his favourite, so good is the fare. Jerome Robbins's Suite of Dances and Kenneth MacMillan's Images of Love come top of my list, with Twyla Tharp a close third.
Robbins's Suite of Dances created on Mikhail Baryshnikov in 1994 is a solo but I'd say it's a duet with cellist Urška Horvat, Joaquin de Luz's body a vessel absorbing Bach's sublime harmonies, responding to the sound coming from her cello on stage. There are cartwheels of joy. It looks oh so casual, improvised: I can see Baryshnikov's body vocabulary, the sway of a hip, the shrug of a shoulder, the pause to listen, in the interpretation. In red stylish track suit, de Luz is his equal.
The Robbins of Broadway and Hollywood musicals is irrepressible, but in a second piece by him, In G pas from 1975 for Suzanne Farrell and Peter Martins, his NYCB Balanchinean heritage is evident. Danced by Maria Kowroski and Tyler Angle, both principles of NYCB, to Ravel's seductive music, it looks very similar to Serge Lifar's classical white tutu ballet Suite en Blanc of 1943 that opens the bill, which is danced with elegance, grace and impeccable slow control by Hannah O'Neill and Mathieu Ganio of Paris Opera Ballet.
Vasili Vainonen's (music Boris Asafyev) 1932 Flames of Paris is second on the bill with Katja Khaniukova and Dimitry Zagrebin as the two revolutionaries. You may remember Khaniukova performed this at last week's Russian Ballet Icons Gala but with a different partner. Zagrebin was to be her partner then: he makes up for it tonight with flashy triple turns and dashing panache. She makes light work of her thirty-two fouettés.
But it's the final number of the first half that thrills me as much as, if not more than, Robbins's Suite of Dances—MacMillan's Images of Love to Tranchell's score. Created in 1964 on Lynn Seymour, Christopher Gable and Rudolf Nureyev (follow that!), it's a love triangle inspired by Shakespeare's Sonnet 144, but it makes me think of the Bloomsbury set who, some clever wit said, painted in circles, lived in squares and loved in triangles. Royal Ballet's Matthew Ball is electrifying—if only his Romeo of two weeks ago had found that fire. Mayara Magri and Ivan Putrov are the two that divide his attention.
Putrov opens the second half with a short, introverted solo for himself from Ashton's Dance of the Blessed Spirits, made originally on Anthony Dowell. Jenny Farley's flute brings Shakespeare's Ariel to mind. Balanchine's imperial Diamonds pas de deux from Jewels follows but I sense little rapport between Maria Kowroski and Marcelo Gomes.
Gomes comes into his own in Tharp's Sinatra Suite: in 1983, his 'Pal Joey' part was danced by Baryshnikov to a medley of Sinatra's hit songs. His slow jazz solo, tuxedo jacket over his shoulder, to Sinatra singing "It's quarter to three / There's no one in the place 'cept you and me / So set 'em' up joe" is cool—there's no other word for it. Kate-Lynn Robichaux of Orlando Ballet is his smart (black cocktail dress, chignon and heels) late night nightclub partner.
Two fairy tale ballets precede it. Ashton's Awakening Pas De Deux from Sleeping Beauty. Ball and Magri again: recently a Harlot in Romeo and Juliet to Ball's Romeo, she's come up in the world. And Nureyev's 1986 Cinderella for Paris Opera Ballet, originally danced by himself and Sylvie Guillem. Tonight it is POB's Ganio and O'Neill, and it suits them. The Prince gets his sweet girl in pink, spinning as if in a dream on a piano stool.
Dimitry Zagrebin and Katja Khaniukova with six students from ENBS round off the evening with the usual gala fireworks. Khaniukova manages another set of thirty-two fouettés—two lots in one evening, now that is something—in Agrippina Vaganova's 1935 Diana & Acteon Grand Pas from La Esmeralda, music by Cesare Pugni (the programme says Ricardo Drigo—Marius Petipa had used both in his version of La Esmeralda). Galina Ulanova and Vakhtang Chabukiani were the original Diana and Actaeon.
On a stage she knows well, Khaniukova is a star in waiting. Straight from her triumphant debut as Frida Kahlo in ENB's Broken Wings last week, Khaniukova is on a roll. Can't be long before she is principal.
"Great ballet is even more powerful when it is performed close to the original vision of its creator. For this reason I have invited dancers schooled in those companies where the works were originally performed." Putrov promises "future editions". I look forward to them.
The Paradisal Players Orchestra, conductor Samuel Burstin, provides the live music.
Reviewer: Vera Liber