An American in Paris
Music and lyrics by George Gershwin and Ira Gershwin, book by Craig Lucas
Dominion Theatre
–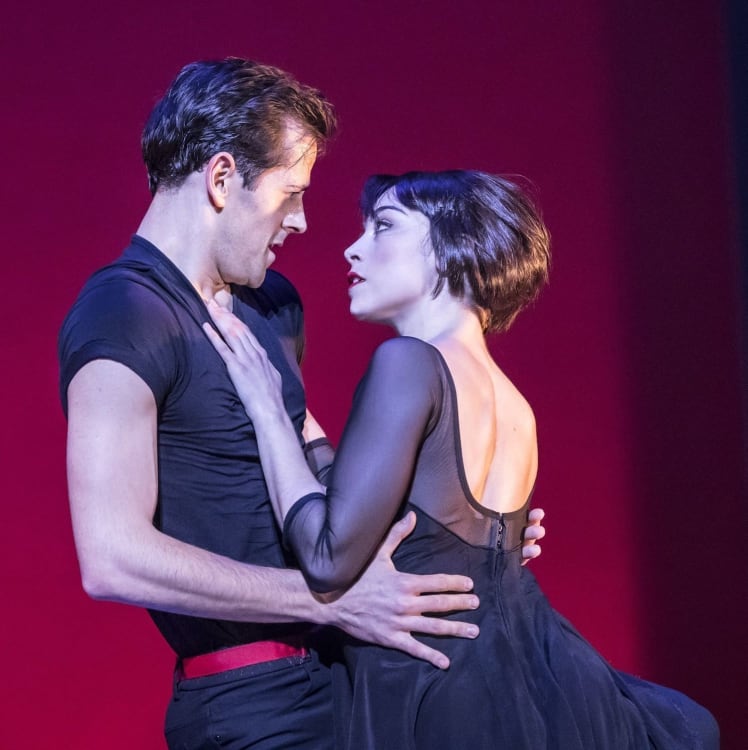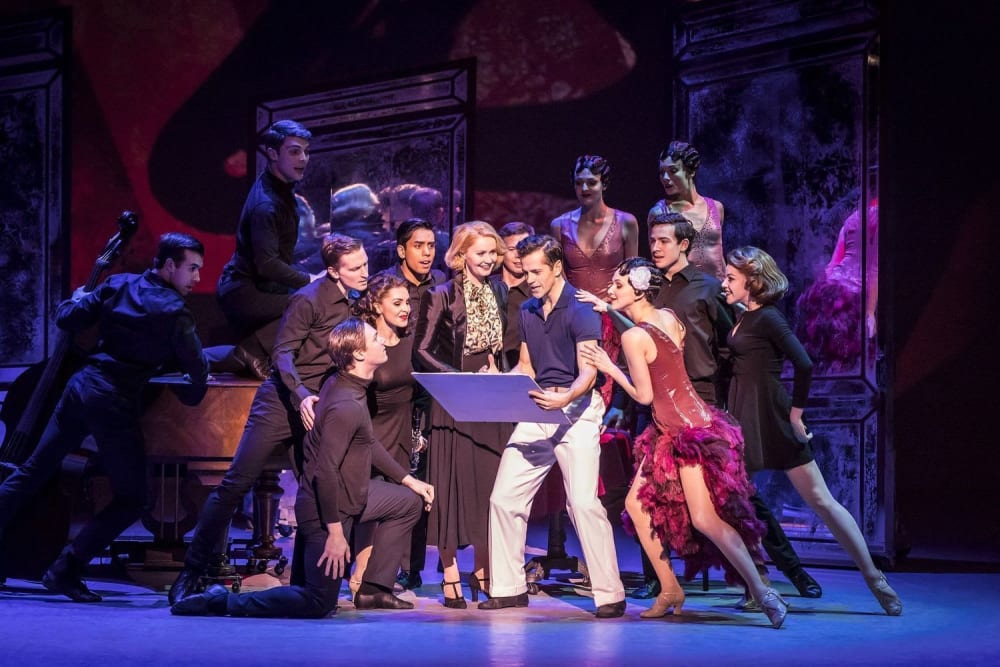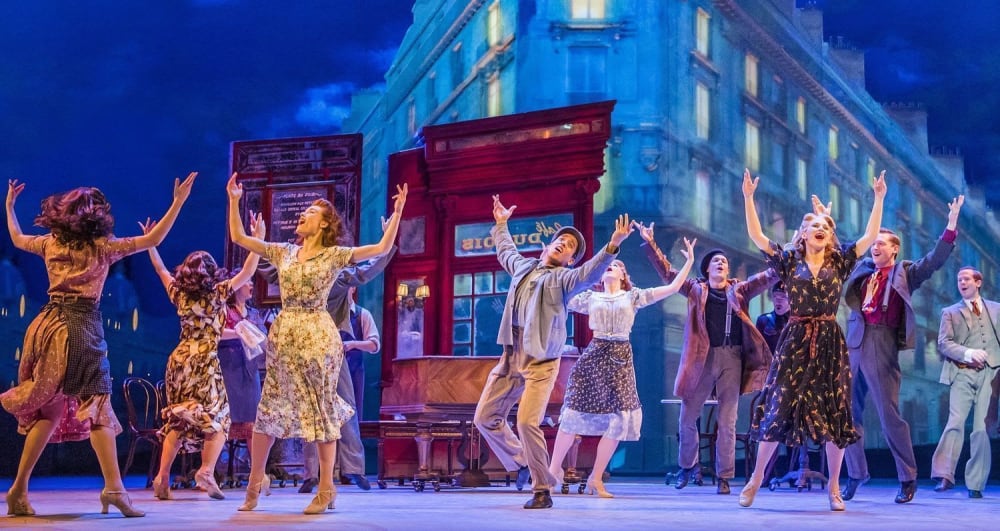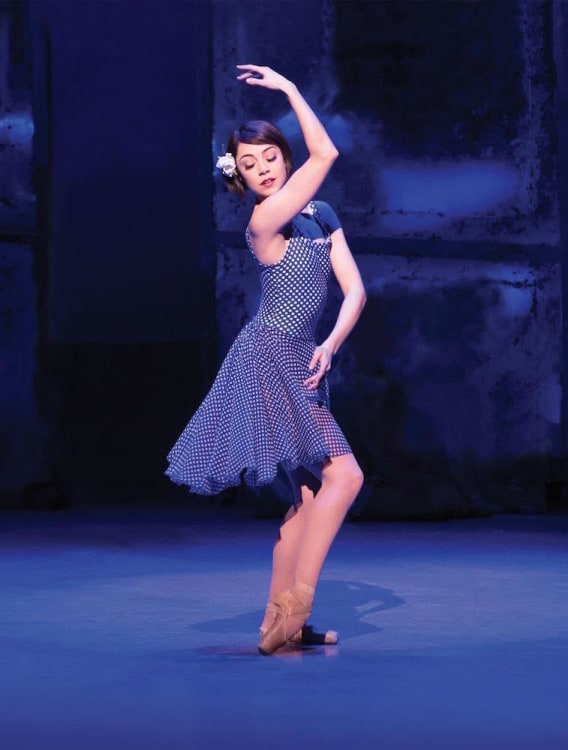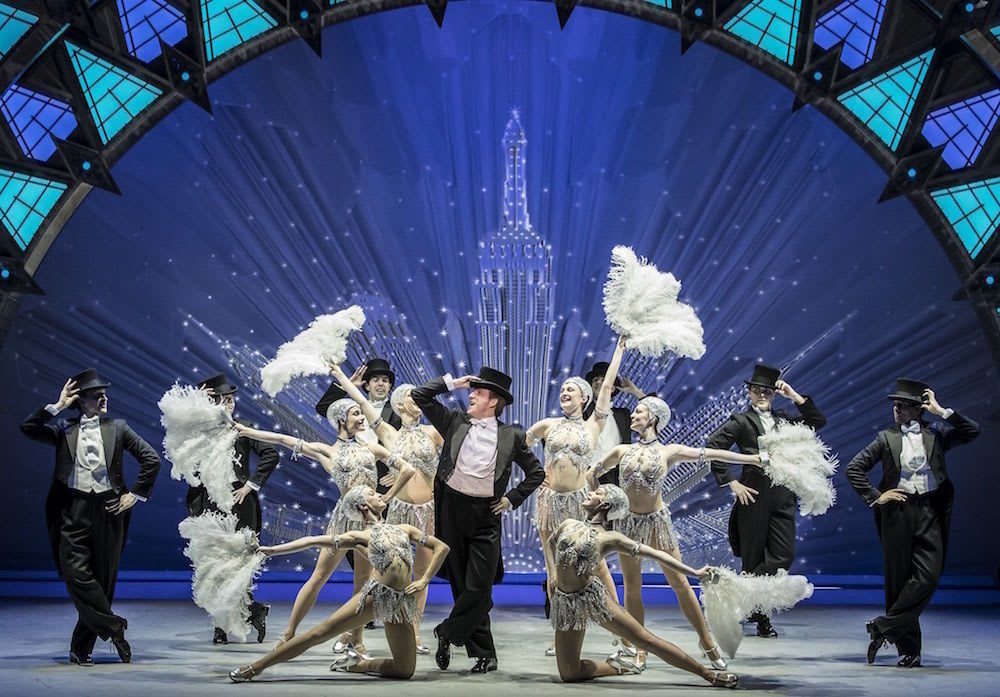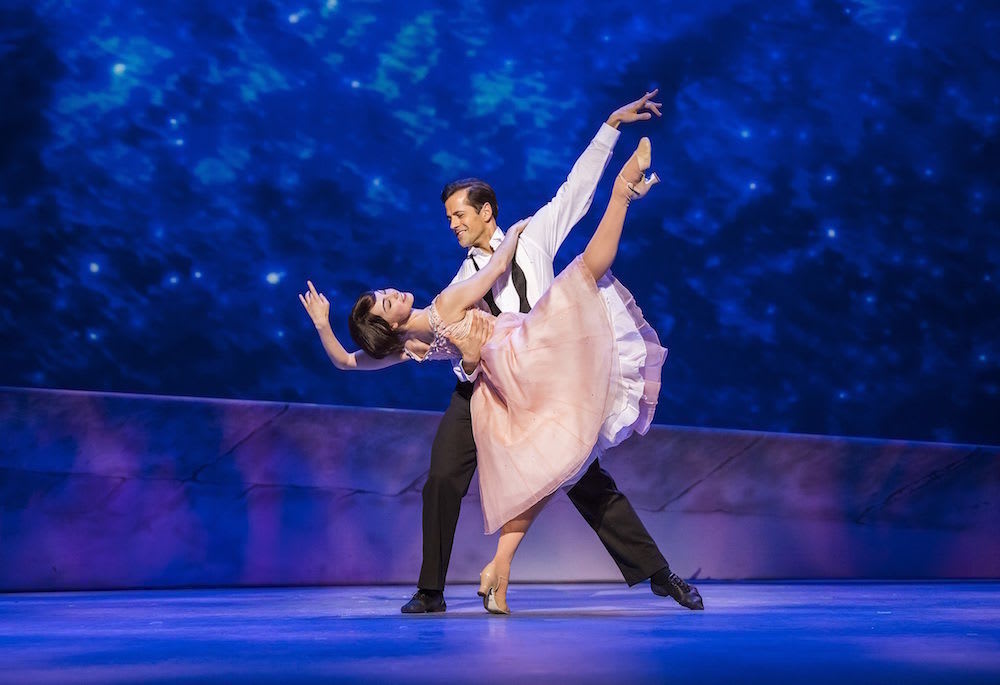 This new stage version of the classic Gene Kelly Hollywood musical, which has already proved popular in Paris and New York, attempts to combine the best of musical theatre with ballet. Indeed, its director and choreographer, Christopher Wheeldon has built a mighty reputation on the international ballet circuit.
Having said that, a musical with songs by George and Ira Gershwin and a book by Craig Lewis has a lot going for it on other fronts too, especially since the score includes some timeless classics, particularly "I Got Rhythm".
Wheeldon's designer of choice, Bob Crowley has obviously been given a generous budget and makes the most of it with attractive large-scale sets that combine the traditional with computerised imagery and also a wide variety of colourful costumes.
As the title suggests, the action takes place in Paris, soon after the end of the Second World War when sensitivities are still heightened.
The main theme follows Leanne Cope playing Lise, a Jewish shop girl who dreams of becoming a prima ballerina, and the three men, two American plus a local boy, who love her.
Each has artistic leanings. Hunky Jerry is an artist, Adam a composer, while Henri has a secret desire to become a song and dance man.
As we eventually discover, shy Lise feels beholden to Hayden Oakley's Henri, whose family including Jane Asher as a suitably taciturn mother, have saved her life during the occupation.
David Seadon-Young as lame Adam loves silently from afar, while the real, reciprocated love of her life is Jerry, portrayed by Robert Fairchild, who like her just happens to dance like a ballet star of the first order.
It takes 2¾ hours to achieve as happy an ending as is possible. In that time, Jerry is taken up by rich Milo Davenport, Zoë Rainey taking the role of a society type who proves rather dejectedly that money may be able to procure good seats at the ballet but cannot buy you love.
She does pair beautifully with Adam in "But Not for Me", a duet celebrating the fact that these are the best singers in a production where dance takes centre stage.
This becomes apparent in a stream of wonderfully choreographed dances. The big production number is "I'll Build a Stairway to Paradise", while "Fidgety Feet" is a witty delight. For any dance lover though, the long ballet at the end featuring the sizzling duo of Jerry and Lise at their passionate peak is likely to cause raptures.
Ticket prices are not cheap but with a market that crosses over between ballet aficionados and lovers of musicals, seats for An American in Paris could be hard to come by.
BTG dance specialist Vera Liber adds:
Former Royal and New York City Ballet dancer and classical choreographer Christopher Wheeldon has crossed over into the world of musical theatre and won new fans, and four Tony awards. Not only that, he's won over theatre critics with his melding of the two disciplines, a cross between Matthew Bourne and Bob Fosse, mixing soft shoe, jazz hands, tap, top hat and tails Broadway melody, and pointe shoes.
He was heading that way with his story ballets Alice's Adventures in Wonderland and Winter's Tale. Wheeldon also does that trick of Bourne's, he does throwaway parodies of other styles—the tableaux vivants of the Ballets Russes: Mercure (or possibly young Balanchine's Apollon Musagète) here called The Eclipse of Uranus (how the audience laugh), in the art gallery soirée number.
Don't forget that Jerry is an artist in Paris—French art references are made throughout—echoing the film's seventeen-minute ballet that expresses Jerry and Lise's love better than words. Raoul Duffy boats on Monet's sparkling Seine; Toulouse Lautrec's pastel shades in the bar, Picasso and Cocteau for the masked costume ball, Renoir, and Matisse's Snail period cut-outs.
What's new is Mondrian—in particular his appropriately named Broadway Boogie-Woogie cut up for the dancer's costumes in the final dance number. Costume and set designer Crowley excels himself: his designs out-dance the generic musical theatre dancing. The ensemble of dancers comes from both disciplines: I spot Max Westwell formerly of the English National Ballet.
New York City Ballet principal Robert Fairchild and Royal Ballet first artist Leanne Cope make for a warm partnership, both have open faces that fit the memory of Gene Kelly and Leslie Caron in Vincente Minnelli's 1951 iconic film. Both can sing Gershwin well enough: there's a story that Wheeldon auditioned Cope's voice in the Royal Ballet showers—for privacy and acoustics…
Cope (is her yellow dress a La La Land coincidence?) has already proved herself as an actor-dancer in two of Liam Scarlett's productions, Hansel and Gretel, and Sweet Violets at the Royal Opera House. Fairchild can do classical manège and hoofing in the best of styles.
An American in Paris conquered Paris and New York, how can London resist this love tangle, three men in love with one idealised woman, the pianist ("don't shoot, I'm the piano player"—how I miss droll Oscar Levant), the song and dance man, the artist—isn't that a definition of musical theatre? And a dragon of a mother—Jane Asher plays her up to the hilt.
This is one for showbiz musical theatre fans with knobs on: vast sums have been spent. It needs time to settle into the huge Dominion theatre, pacing will tighten up, it always does.
Reviewer: Philip Fisher