Chimerica
Lucy Kirkwood
Almeida and Headlong
Almeida Theatre, London
–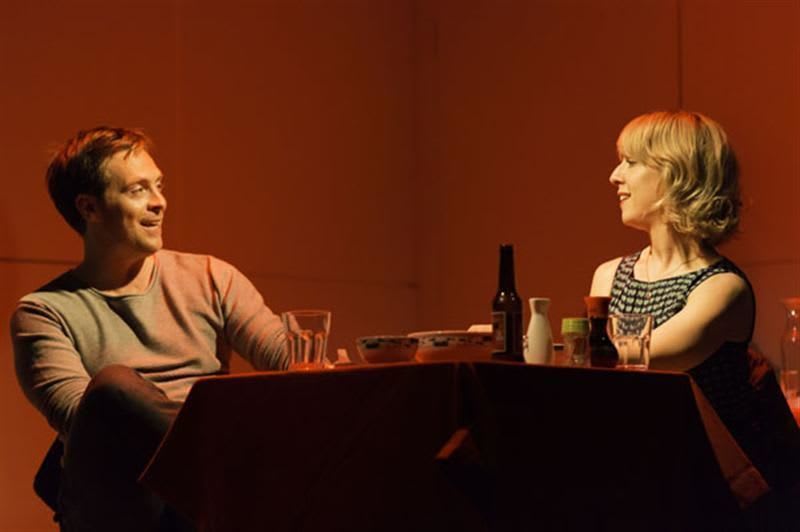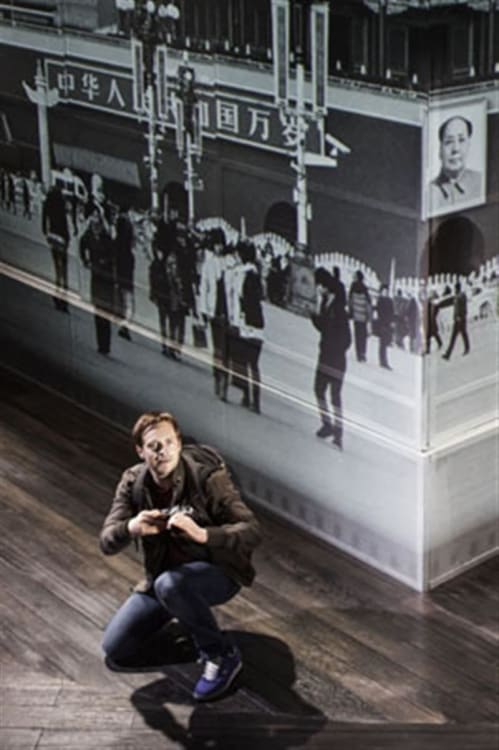 The Almeida has enjoyed a taste of the goodies to come in this powerful work co-produced with Headlong, the company run by its Artistic Director Designate, Rupert Goold.
When Headlong is firing on all cylinders, nobody does it much better, Enron and Earthquakes in London being exhilarating examples of the company at its best.
While Chimerica may not quite scale those heights, it is a hell of a play, showing us why Lucy Kirkwood is such a highly-rated playwright.
Following this company's sometimes overly-ambitious ethos, the writer has spent some six years writing and developing a multi-layered piece that combines ripping yarn with a tangential comparison of life in China with that in America at two crucial developmental moments.
The connection between the Presidential election year of 2012 and the Tiananmen Square massacre 23 years before is Joe Schofield, a happy-go-lucky photo-journalist from New York.
His iconic photo of "Tank Man", an everyman superhero, defined a moment of individual resistance that spelt a loss of control from which communism would never quite recover.
The excellent Stephen Campbell Moore's Joe became obsessed with the image that he had created and, together with a quartet of friends, attempted to track down Tank Man a quarter of a decade on.
The journalistic chase becomes thrilling at times, as this Woodward to Sean Gilder's grizzled Bernstein tries to expose embarrassments that the Chinese authorities would prefer to suppress.
On the inside, a highly convincing Benedict Wong playing Zhang Lin does his best to help under repressive conditions. At the same time as helping his American friend, the Beijing-based teacher is exorcising his own symbolic demons, a young, pregnant bride slaughtered in the Square all those years before and a neighbour killed by the modern equivalent—industrial smog.
Joe has to overcome many problems, including several imposed by Trevor Cooper as his hard-boiled editor Frank, a witty man who is driven by but resents the commercial imperatives that are killing investigative journalism.
On the plus side, Claudie Blakley has great fun taking on the role of English PR consultant Tess, Joe's on-off squeeze but also a lady with a sense of humour to cherish.
The dramas are played out in front of a revolving cube that designer Es Devlin adorns with pertinent video images generated by Finn Ross, helped on occasion by a lively soundscape.
War photographers have proved to be a real and often symbolic inspiration to playwrights in recent years. In this country, The Witness by Vivien Franzmann immediately comes to mind, while across the Atlantic, Time Stands Still by Donald Margulies trod similar ground.
Lucy Kirkwood uses a slightly different angle and, once again, proves that not only are war photographers great characters but they also provide voyeuristic opportunities on which the best playwrights can capitalise with powerful and often very moving results.
At around three hours, having been cut slightly ham-fistedly from even longer, one could argue that Lyndsey Turner's gripping production would not be harmed by pruning. Despite that minor criticism, with its combination of reportage, rich humour and deep investigation of feeling delivered with great compassion, Chimerica is likely to be remembered as one of the highlights of the year to date.
Reviewer: Philip Fisher