Cinderella-in-the-round
Choreography Christopher Wheeldon, music Sergei Prokofiev
English National Ballet
Royal Albert Hall
–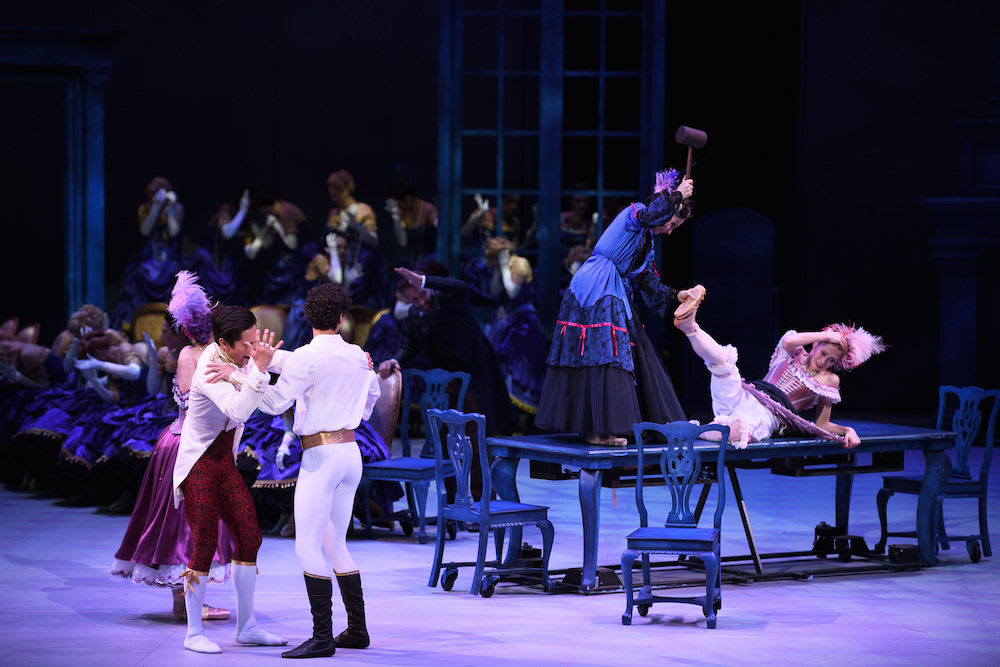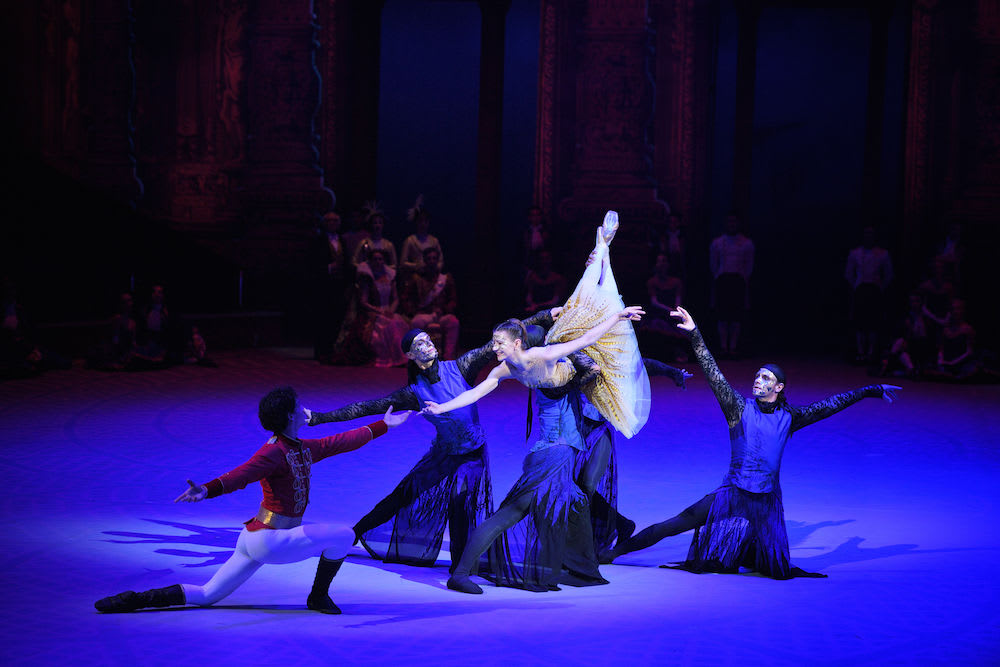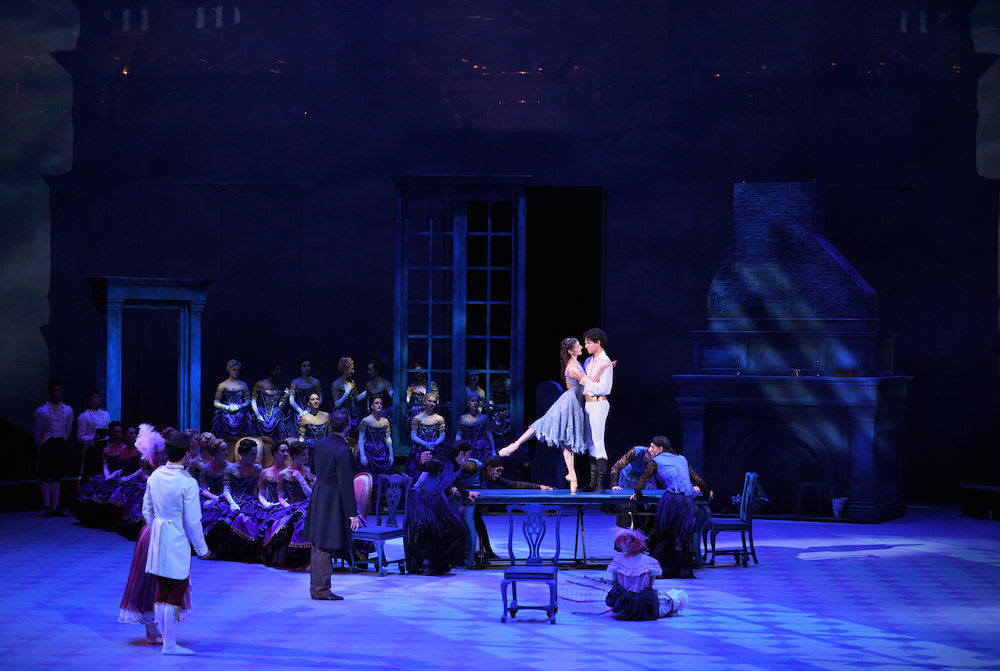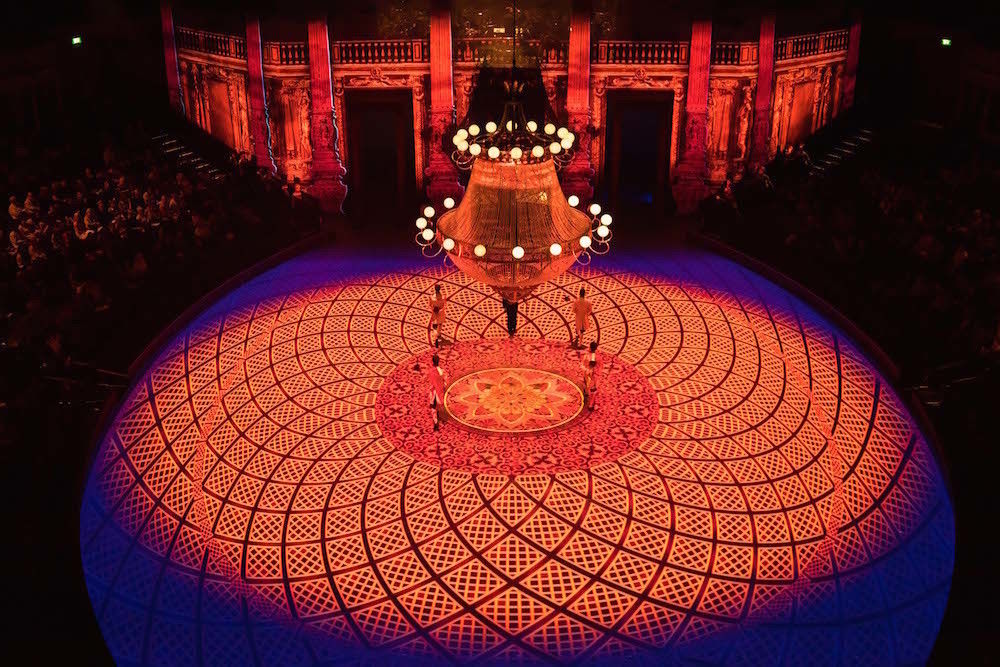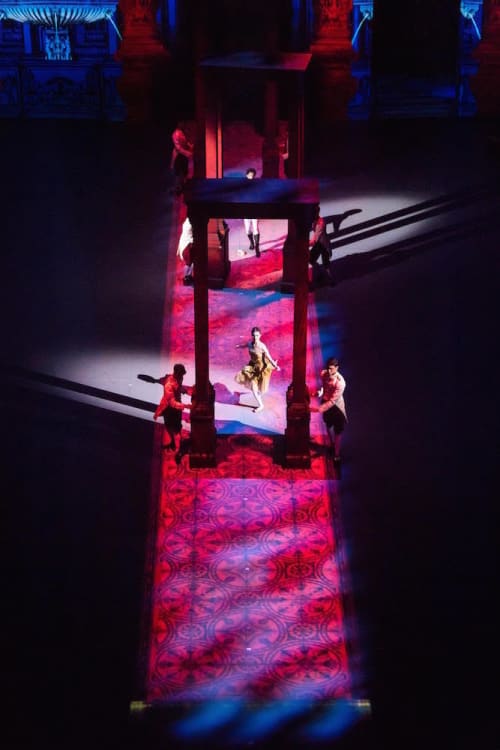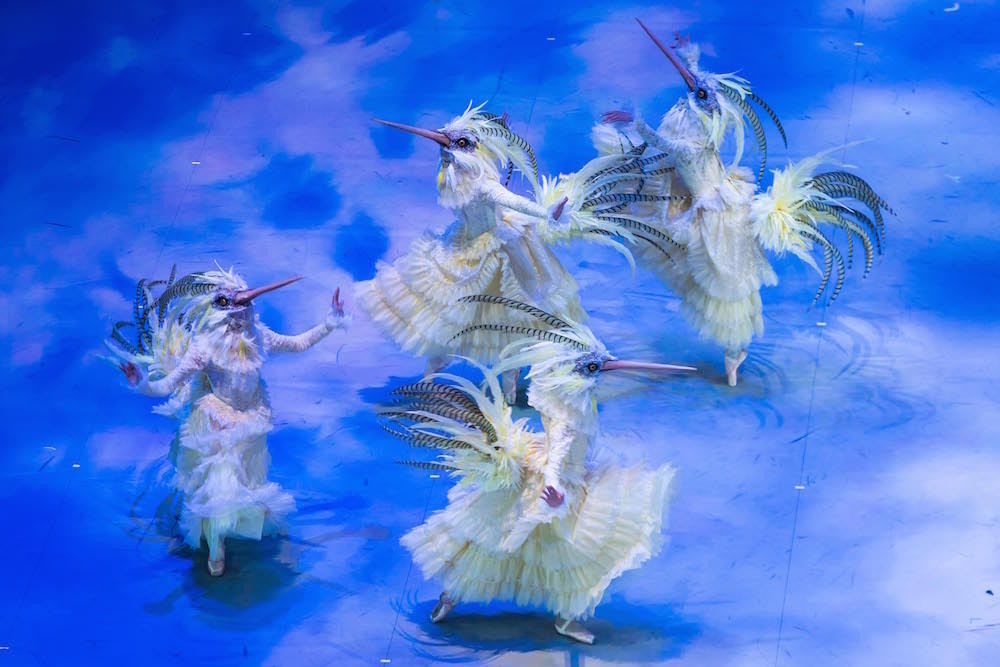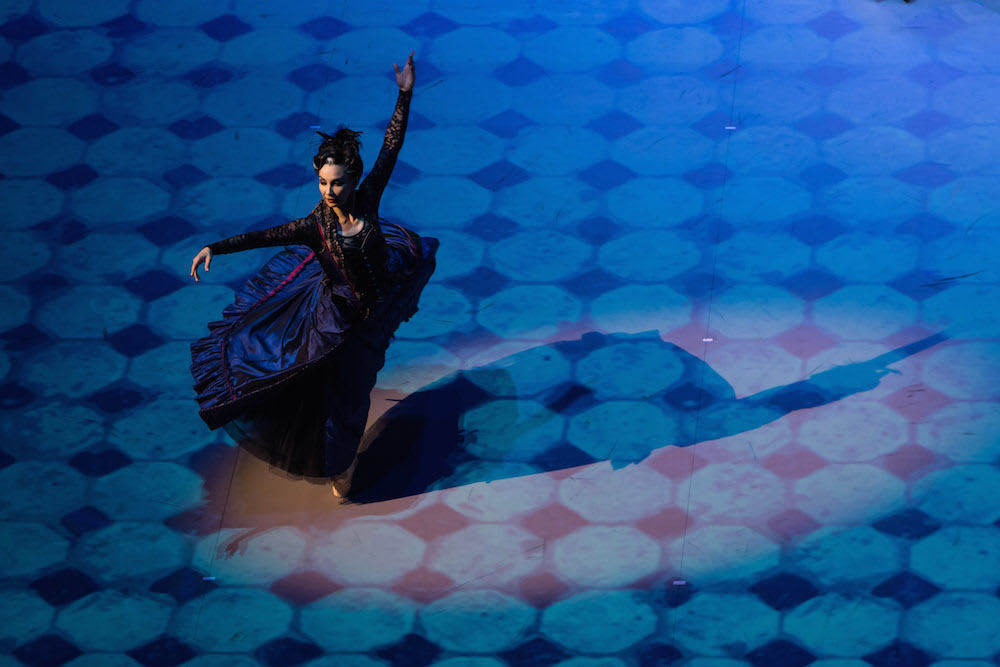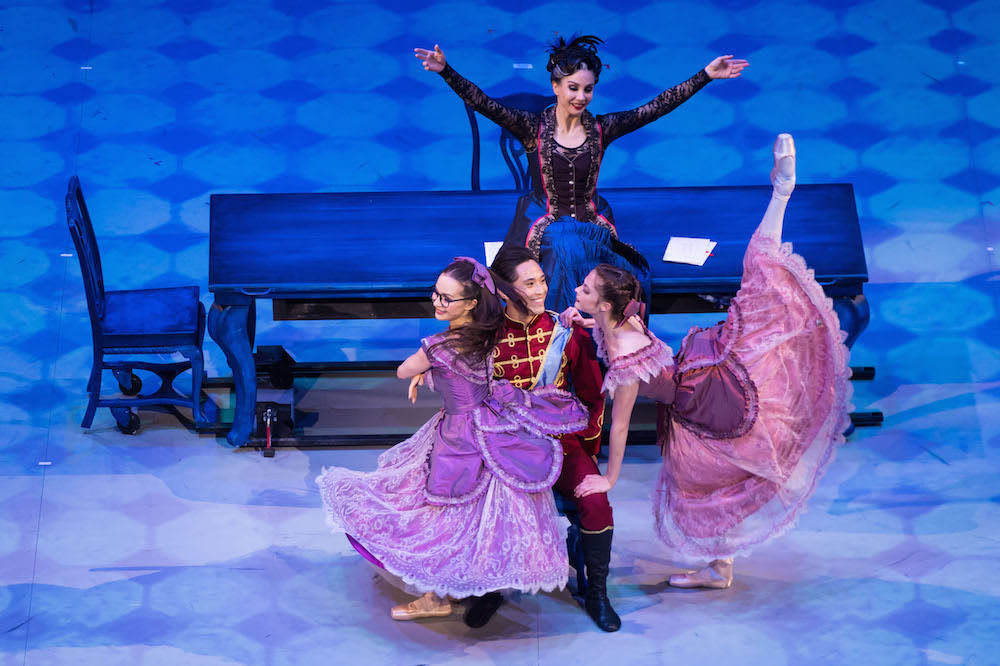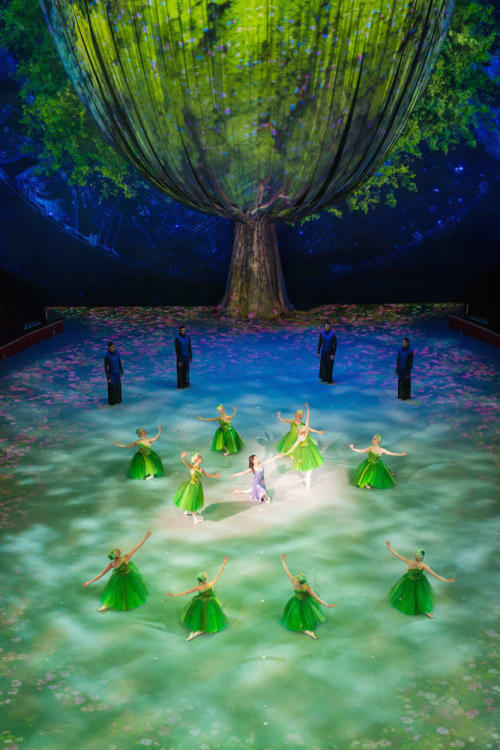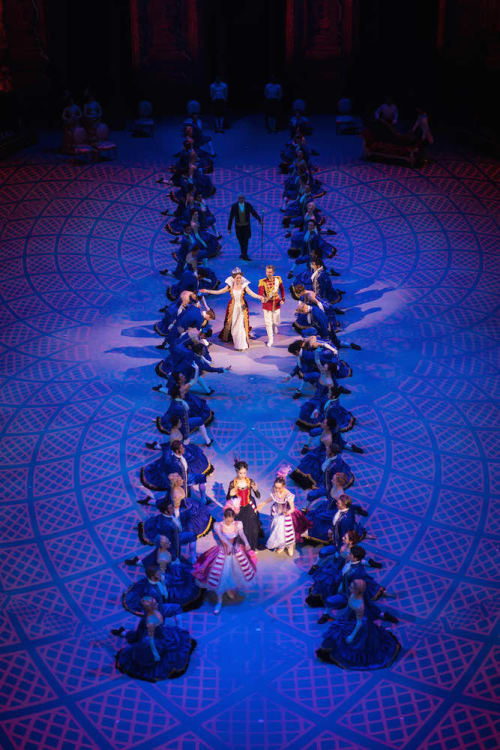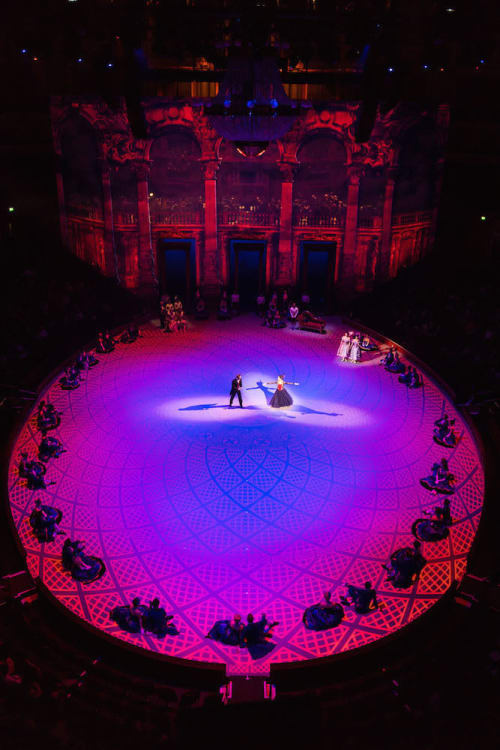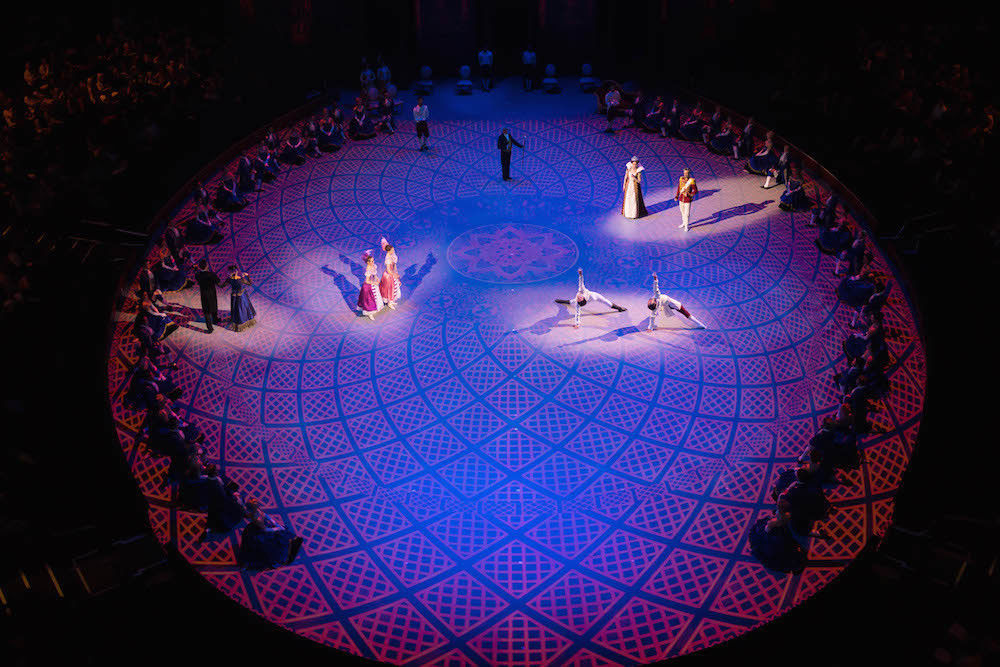 Special effects hold Christopher Wheeldon's (An American in Paris, Alice's Adventures in Wonderland) in-the-round Cinderella together, but it's Tamara Rojo who steals the show on the first night. Originally a proscenium arch version, in 2015 for the Dutch National Ballet and San Francisco Ballet, Wheeldon has undauntedly reworked it for the vast Royal Albert Hall arena space that can often swallow up productions. The most successful, to my mind, has been Derek Deane's Swan Lake for English National Ballet.
Artistic director Rojo pushes the boat out with ENB's biggest production to date. Extra dancers have been brought in to make up the numbers—over 130 we are told. And even that number doesn't entirely fill the space. Alina Cojocaru's petite Cinderella is lost, poor soul, at the ball in the great palace.
Dancing has to be large, acting has to be large, to reach the tiers and Rojo's is a lesson in itself. Playing wicked Stepmother Hortensia, she hams it up in the best Cruella de Vil / Joan Crawford 'Mommie Dearest' / Bette Davis 'Baby Jane' burlesque style. She's a fabulous drunk, chucking up into the porridge pot, eyes swivelling, body swerving. Who knew? What can't this woman do?
Her smallest gestures are visible. Now that's no small feat on Julian Crouch's (Improbable Theatre) colour-drenched, vertigo-inducing spectacular set—fireworks, starbursts, quivering baroque palace walls, magical tree (again), Hapsburg skyline, a ballroom dance floor (a bit Strictly) flooded with ever-changing dizzying patterns. It's all done with lighting (Natasha Katz) and video projection (Daniel Brodie). No money has been spared. Add to this Basil Twist's ingenious puppetry magic.
Classical ballet melding with musical theatre, musical comedy, Cinderella is for one and all. Not a million miles away from Polunin's recent statement at the Palladium. Though this is longer at two and a half hours with interval.
Libretto by Craig Lucas, the story opens at Cinderella's mother's grave, her spirit spirited away on wide white bed sheet angel wings. There's no fairy godmother, but there are four male Fates in petrol blue 'Ninja' look, lots of spirits of the seasons (beaky birds, tree gnome and conker shell headed woodland creatures), Prince Guillaume (William—get it?) has a best friend Benjamin, who falls for one of the ugly sisters—the clumsy one in glasses (Katja Khaniukova having fun in a comic role, bum in the air). The naughty one with halitosis (Emma Hawes) settles for a group bang (suggested—this is a family show).
Lucas and Wheeldon's approach is tongue-in-cheek, but where are the two lovers in this? Why, in the back corner by the fire. Benjamin (Jeffrey Cirio full of bounce) and Guillaume (handsome prince Isaac Hernández), childhood friends (we see their pre-pubescent palace pranks with the bosomy Madame Mansard), have swopped places. Benjamin visits Cinderella's household and is welcomed with open arms, of course, by an ambitious nouveau riche Hortensia, whilst the Prince comes disguised as a beggar and is thrown out. Cinderella brings him back to warm by the fire in the kitchen corner.
The will-the-shoe-fit scenes are amusing if you find a one-legged dancer with no foot to present amusing. Slapstick—my underwhelmed companion (a Royal College of Music graduate) wonders if Wheeldon is going for the lowest common denominator. Not only that but the sound enhanced / augmented orchestra up in the minstrel gallery is hidden behind screens necessary for the projections. We could be listening to a recording. Prokofiev's waltz gets a Danube look with courtiers all in blue. Costumes are by Crouch by way of Vienna. There are men in armour, too. All a bit cartoonish.
The coach transformation (Twist's hand in this I do recognise) is the only thing that makes my companion gasp. And it truly is a work of imagination. Cinderella's billowing cloak becomes the carriage, but I'll say no more. The dancers are superb. If only our eyes weren't distracted and overwhelmed by the birds in the dramatic Turner sky, the greensward floor, the bright lights, the moon that turns into a clock, the huge pendulum, by palace portraits that come to absurd animation life, the glowing red palace interior, its corridors taking me back to Anish Kapoor's 2009 exhibition at the Royal Academy.
A Christmas show perhaps, the magic of having dancers brush past down every aisle, ballroom formation dancing… All very Alice in Wonderland… But, the applause is muted. Is anyone paying attention, there is so much toing and froing, lost late comers, people changing seats, mid-act visits to the loo (Prue Leith no less), ice cream… Does anyone notice the tender love scenes, the Prince teaching Cinderella to dance, the lovely solos?
Reviewer: Vera Liber