Coppélia
Choreography Ninette de Valois after Lev Ivanov and Enrico Cecchetti, music Léo Delibes
The Royal Ballet
Royal Opera House
–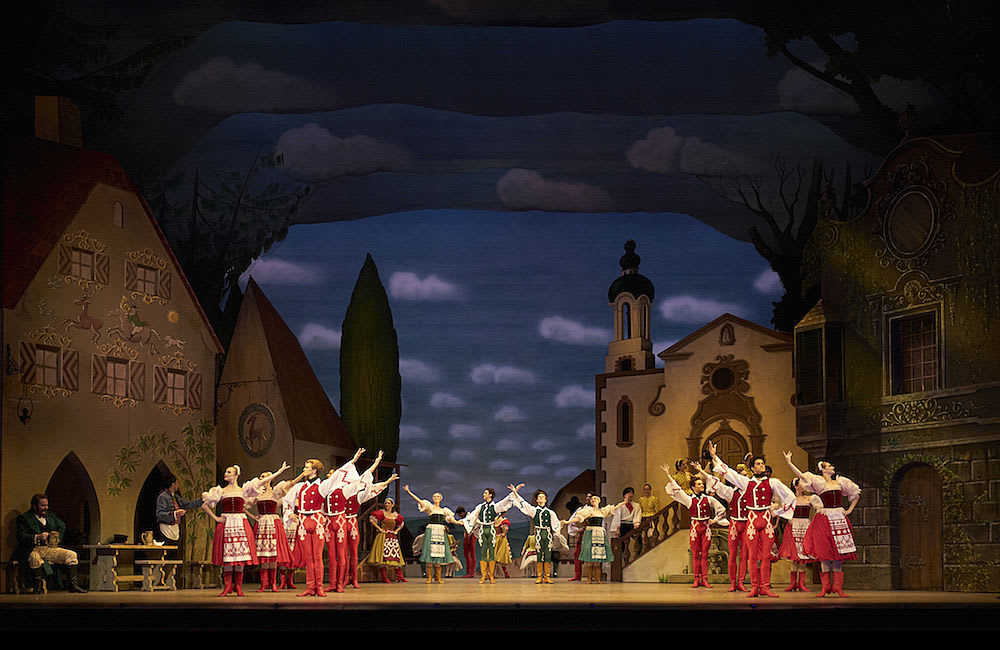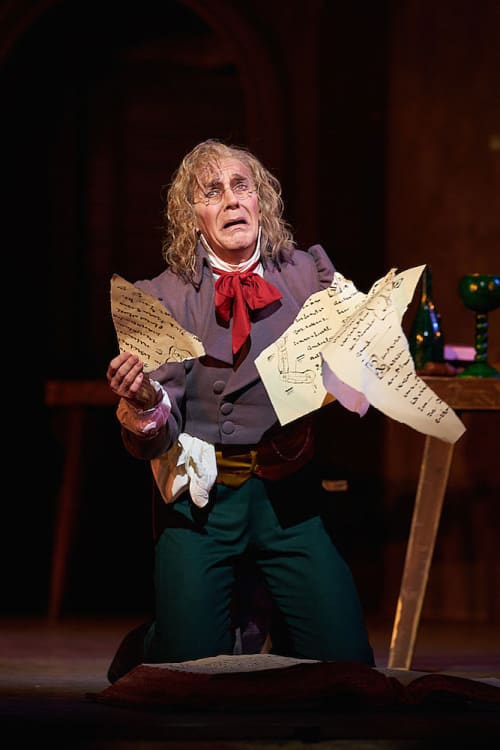 No traditional Nutcracker this winter at the Royal Opera House, instead we have Coppélia—the Prussian Romantic writer E T A Hoffmann (1776–1822) a rich source (The Nutcracker and the Mouse King and The Sandman from 1816) for both.
Tchaikovsky replaced by Léo Delibes. Tchaikovsky said that if he'd come across Delibes's music earlier he'd never have undertaken Swan Lake... Even if you don't know Coppélia, the music is so familiar, so danceable, "so approachable" (according to tonight's conductor Barry Wordsworth), balm for the tired soul.
Created in 1870 for the Paris Opéra by Arthur Saint-Léon, naturally Petipa made a version in 1884 for Russia, but the one that has come down to the Royal Ballet is the 1894 Lev Ivanov and Enrico Cecchetti version, brought to the West by Nicholas Sergeyev fleeing the 1917 Revolution. Ballet links are fascinating. Ninette de Valois, founder of The Royal Ballet, had danced with Diaghilev's Ballets Russes, and it is her 1954 version (beautiful design by Osbert Lancaster) that has been given a fresh lick of paint for this revival.
You all must know the story of the mechanical doll named after her macabre maker Dr Coppélius, and how he is tricked by Swanilda and her girlfriends, and how Swanilda's betrothed Franz falls for the artificial marionette and almost loses his life. It may be bright and sunny in the picture-book Central European settlement with its uncomplicated villagers and their merrymaking, but it is that central act of girlish daring that makes me sit up.
Act one is all pretty girls in their red and white embroidered dresses, young men in colour-coordinated garb, all Ruritanian clicking heels, a drinking tavern and green hills in the distance. A self-contained universe with lots of comely dancing not unlike the first act of Giselle. But who is that standoffish dishy girl in the window serenely reading a book? Franz speaks directly to us with his mime. He must have her, though he has sworn his love to Swanilda, who is no dummy, she has her suspicions about him.
It all perks up in act two when the girls discover Dr Coppélius's dusty workshop with its dustsheet-covered dolls. When Dr Coppélius drops his keys to the house, the girls get in to have a peek, dolls are activated and general naughty mayhem ensues. Dumb Franz takes a ladder to that first-floor window.
Franz climbs in but the doll-maker returns, having realised he'd dropped his keys, and catches Franz. Look behind you! He drugs him and tries to magic his life force into his beloved Coppelia. And it works, ha! Well, as we know, Swanilda has swopped places with the doll. Dr Coppélius is over the moon, but Swanilda must somehow try to rescue the silly boy.
What Coppélia seems to me to be about is love, and what better for the winter festivities of joy and goodwill. Is creepy Dr Coppélius a lonely man making his own artificial company? Franz personifies the roaming young man's fancies, and it takes the girl to set it right. Hmm. It all ends happily, the Duke hands out money to the betrothed and Dr Coppélius manages to get double for his trashed home.
There's lots more dancing at the wedding feast (Fumi Kaneko as Aurora and Itziar Mendizabal as Prayer are very good), and confetti rains down on all the young lovers who have danced their hearts out. Francesca Hayward and Alexander Campbell make a lovely young couple, their dancing a perfect blend, he all ballon, youthful blaze of grands jetés and soft landings, she charming in her deception, and elegant in her wedding pas de deux, One feels she will keep a tight rein on Franz, there'll be no more dancing for him with peasant girls (Mayara Magri).
Versions do vary—I recollect seeing Ronald Hynd's 1985 version in 2014, Roland Petit's 1974 version in 2013, and of course there is Peter Wright's version for Birmingham Royal Ballet—though mistaken identity usually is the central comic motivation. Ballerinas as music box puppet dolls a common relish, but note in Coppélia the 'doll' gets the better of the men.
Incidentally, this winter season there's a new version at Les Ballets de Monte Carlo, Coppél-i.A, choreographed by its director Jean-Christophe Maillot. What is in the air? Valois's old-fashioned version, last performed here in 2006, is sweetly undemanding and pantomimic. Ashton must have borrowed some of its essence for his Fille mal gardée. Which always gets the crowds in.
It is slapstick panto season after all and this one made earlier by the Royal Ballet has lots of larger than life mime—well it has to reach the gods—and I must say Gary Avis's Dr Coppélius steals the show (he also always nearly steals the show in The Nutcracker as Drosselmeyer, so there's continuity for you). Coppelia's eyes blink and his hands replicate them in dumbshow. Face, body language, both so animated, he's a joy to behold. The company dance with vitality, but I do like that tiny bit of spice with its suggestion of something more profound.
Paired with Sleeping Beauty for the festive season, there are attractive casts to sample and there will be a live screening of Coppélia on 10 December with Marianela Nuñez and Vadim Muntagirov in the lead.
Reviewer: Vera Liber