Frederick Ashton: Links In The Chain
Lynne Wake
Royal Academy of Dance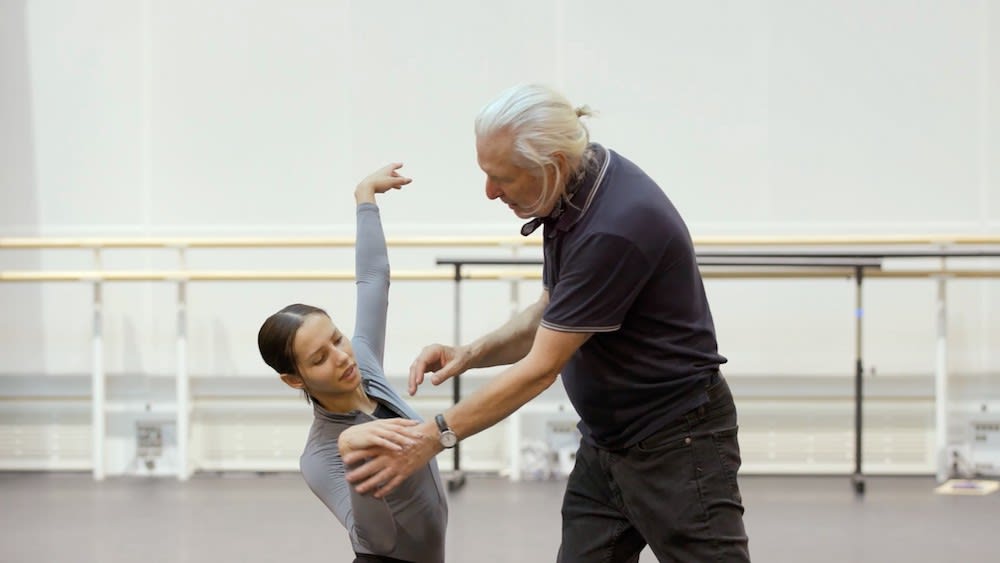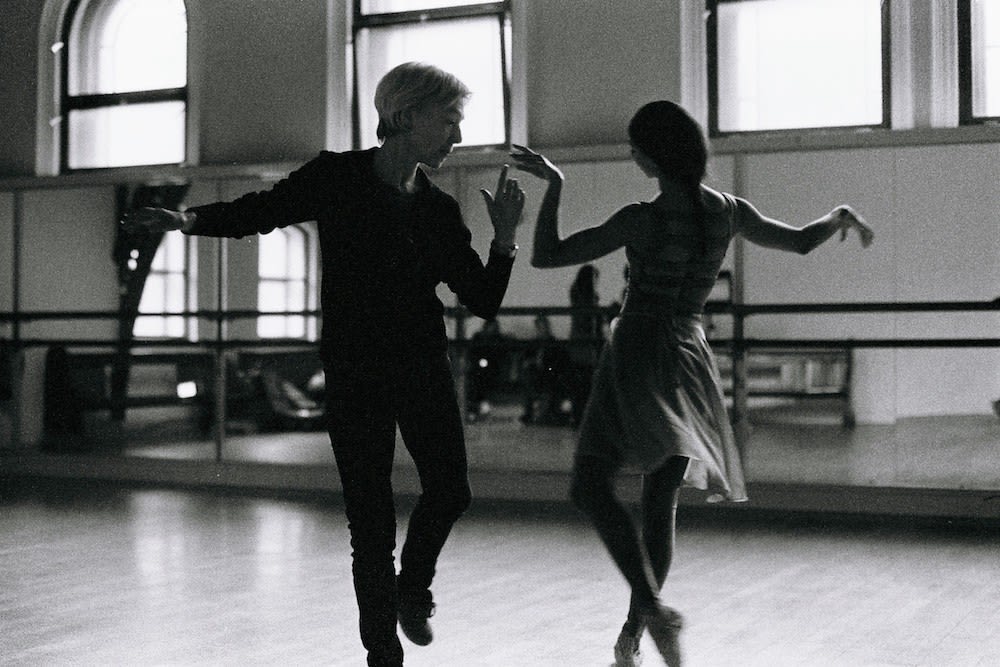 Though Lynne Wake's Ashton film is available for free on YouTube (thirty thousand viewers and counting), The Royal Academy of Dance presented it (on a larger screen) at their new headquarters with a post-film Q&A featuring Wake, Vadim Muntagirov and Francesca Hayward, principal dancers with The Royal Ballet, Lynn Wallis, former Artistic Director of RAD, and Christopher Nourse, Executive Director of the Frederick Ashton Foundation, which commissioned the film in 2021 to mark its 10th anniversary.
They all appear in the film as talking heads with Hayward—and William Bracewell—being coached by Wayne Eagling in rehearsal for Hamlet and Ophelia (formerly Hamlet Prelude created in 1977 for Fonteyn and Nureyev), which can be seen at an Insight evening at the Linbury theatre on 27 October 2023. Next year, The Royal Opera House also promises two Ashton triple bills and Sarasota Ballet at ROH promises Valses nobles et sentimentales, Dante Sonata, Sinfonietta and Façade.
All the more reason to see this 42-minute documentary film of one of England's most prolific choreographers (over a hundred pieces) as a generous introduction to the above. Links in the Chain emphasises the passing on of expertise, the value of actual experience with the man. I recently saw Elmhurst Ballet Company perform his 1956 Birthday Offering. I wonder if they, and every ballet school, have seen Wake's film. They should.
Eagling tells how he danced fifteen performances of Hamlet Prelude, when Nureyev only did one—it was meant for Nureyev who didn't show at rehearsal, so it was created on Eagling. We see Gary Avis (who'd been taught by Alexander Grant) rehearsing Fumi Kaneko in the tango from Façade—I saw him dance it at a Margot Fonteyn Celebration Gala in 2019.
First-hand knowledge of the man and his creative method... These insights are invaluable: from Anthony Dowell, Antoinette Sibley (his Oberon and Titania talk of him seeing their roles in his dreams), Lynn Seymour, Wayne Sleep, Gillian Lynne, David Bintley, répétiteur Isabel McMeekan, Benesh notator Daniel Kraus, former dancer with ENB. And more.
Seeing Dowell rehearsing Muntagirov in Dance of the Blessed Spirits is moving—for Dowell too, who plants a kiss on Muntagirov's head at the end, as well you might. I watched it every night on YouTube during lockdown. Vadim speaks of dancing it then, and the emotions in his head, being filmed in an empty theatre, missing his parents.
And he makes an interesting observation in the Q&A about how hard the Ashton style was for him, Russian-trained. And how Ashton often ends a phrase on a down stroke. I shall watch out for that now… I wish there had been more questions for him and Hayward from the floor. There is an interview by Amanda Jennings with Muntagirov on YouTube—a lovely insight into a modest man. But what a dancer and how dedicated…
All the dancers talk of character, of personality, of how Ashton suited the steps to their personalities, of how he involved them in the development of their roles. How he got the measure of them. Sleep, in particular remembers Enigma Variations, in which personalities matter enormously.
Most of all, Ashton's musicality is noted. One can see it in the opening clip of him dancing in the sunlight (a spotlight) on a rocky coast (in a gossamer red robe) and in the sea—the joy of movement, those fluid arms, the beautiful hands Muntagirov mentions…
Ashton (1904–1988) saw Anna Pavlova dance, Isadora Duncan, worked with Bronislava Nijinska, Massine, Rambert, became founder choreographer and director of the Royal Ballet after Ninette de Valois.
Now we can see archive clips of his works in the film. See him dancing as an Ugly Sister with Robert Helpmann in his 1948 Cinderella filmed in 1957—all dainty footwork with a touch of the burlesque and English music hall. His own favourite ballet was the 1946 Symphonic Variations. Interesting. A spiritual man and a romantic.
Apparently, Wake has more material up her sleeve. An arduous labour of love, put together during the pandemic, with her husband as editor, Links in the Chain is an appetite whetter, a welcome scratching of the surface. I hope there will be a part 2. More please.
Reviewer: Vera Liber