NDT1: La Ruta / Gods and Dogs / Figures in Extinction [1.0]
Choreography Gabriela Carrizo, Jiří Kylián, Crystal Pite & Simon McBurney
Nederlands Dans Theater
Sadler's Wells
–

Listing details and ticket info...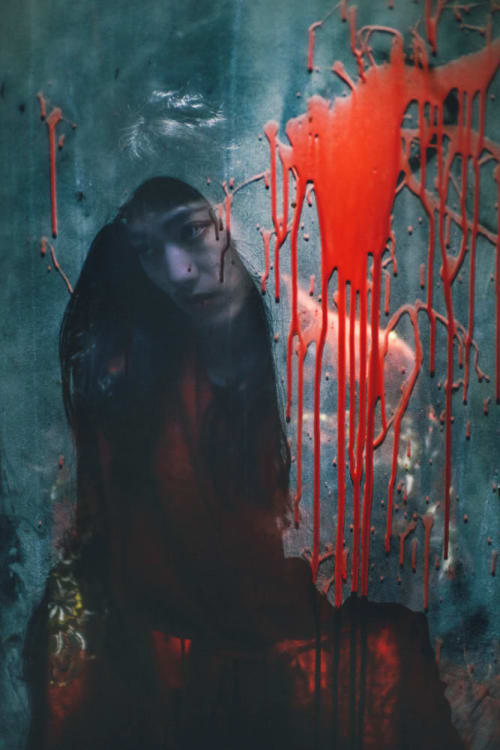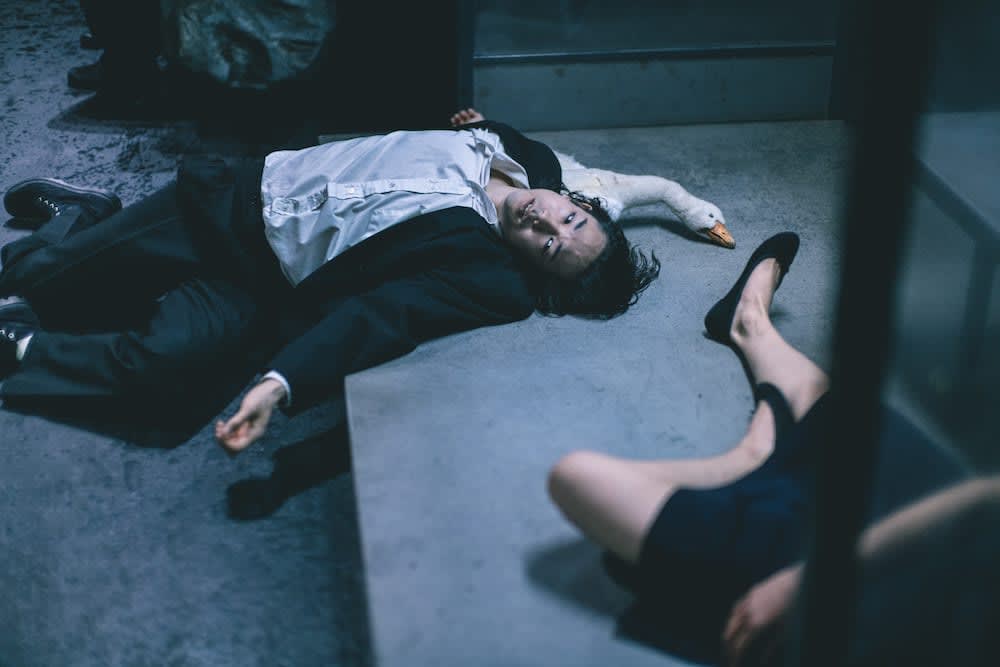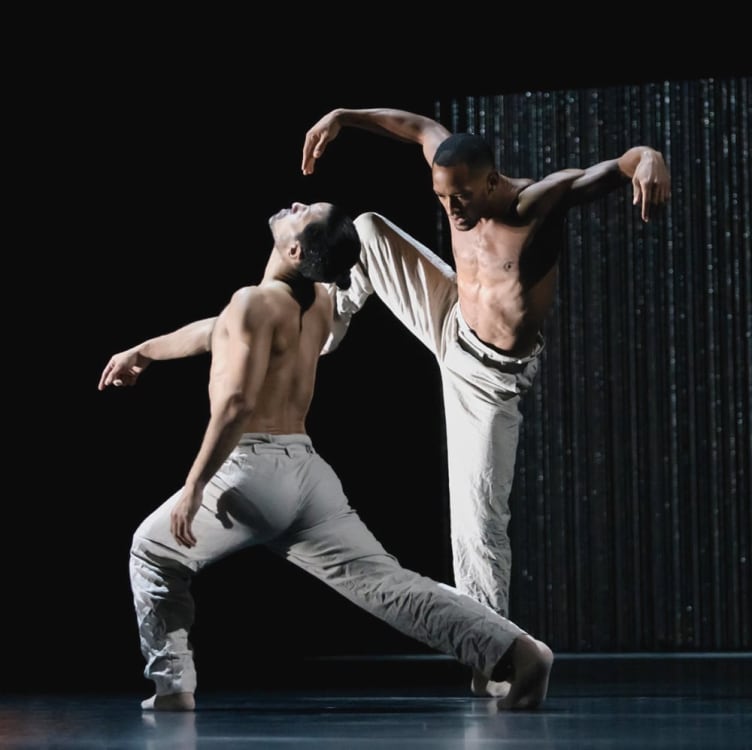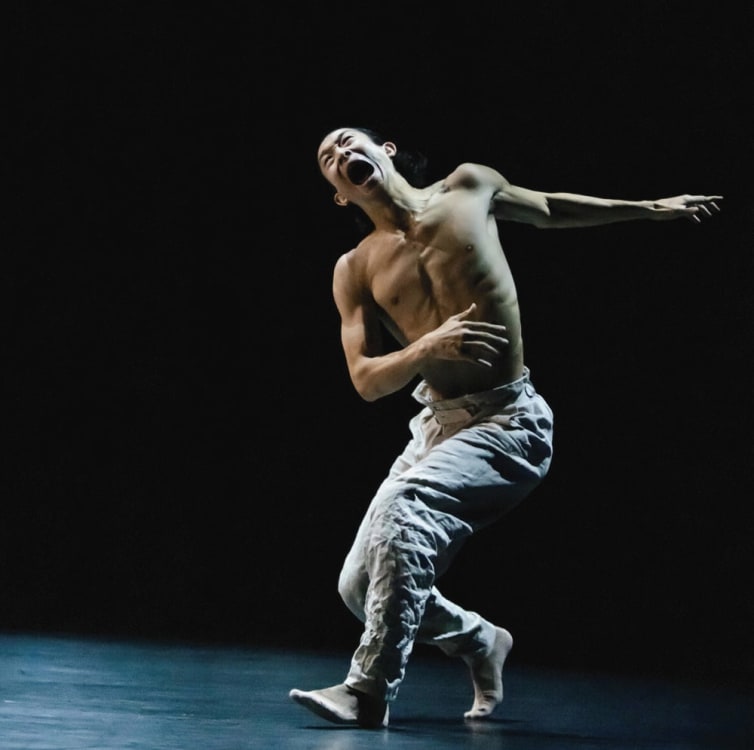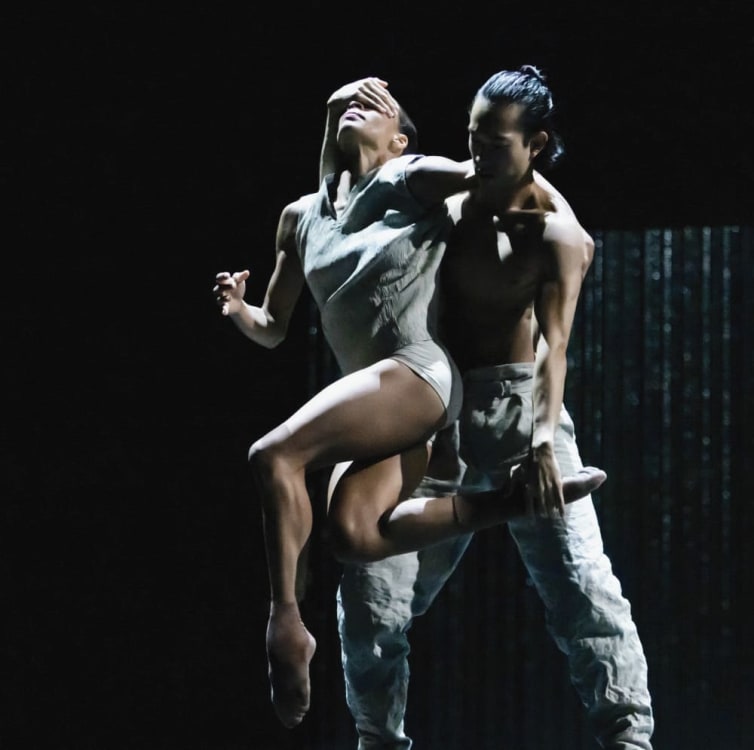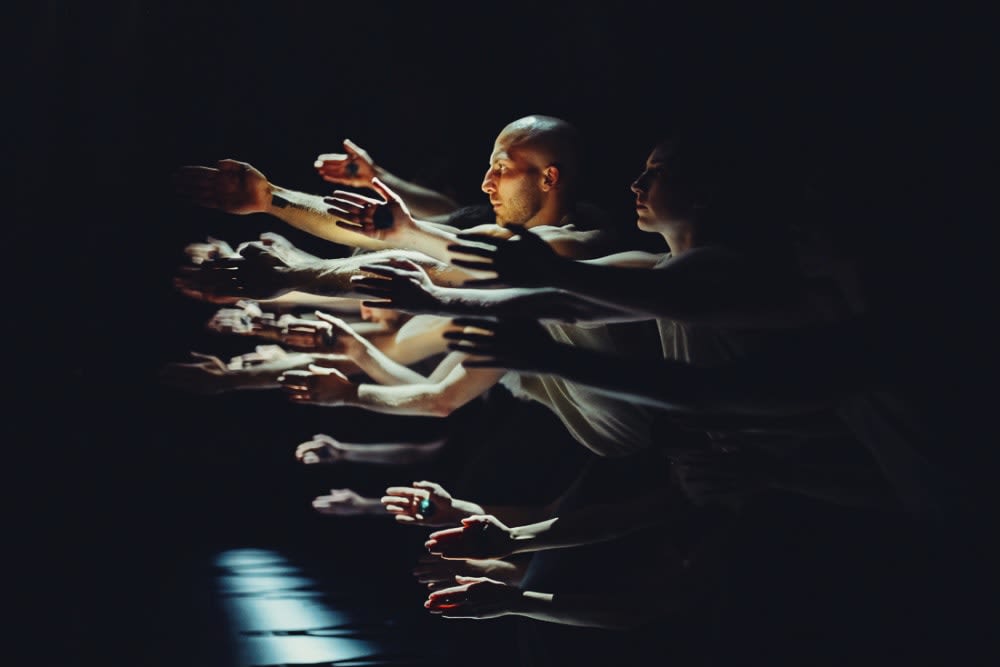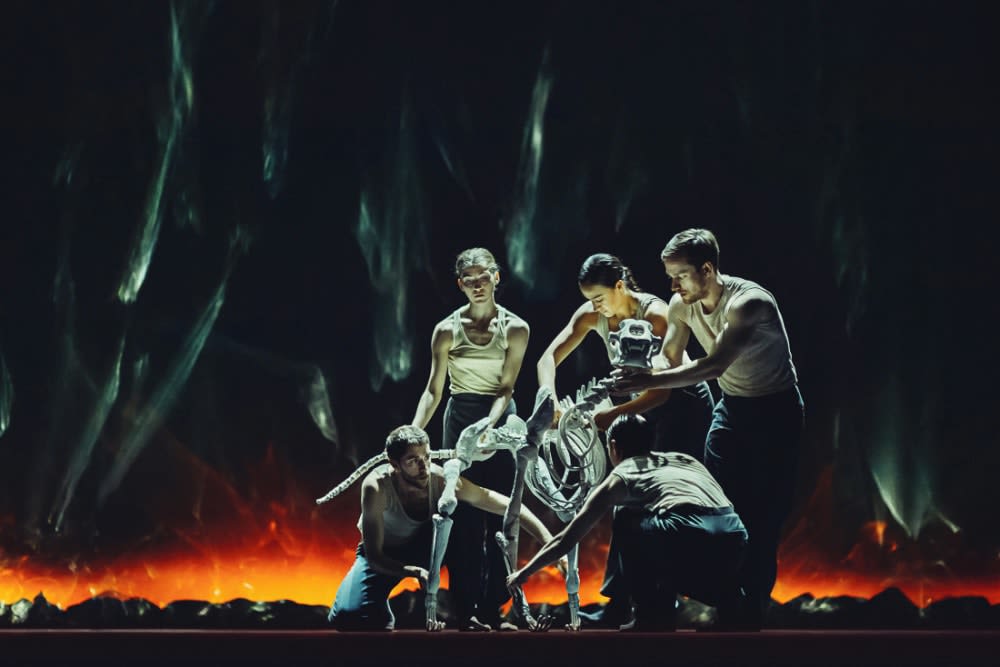 Any NDT visit is an event, be it NDT1, last here in 2018, or NDT2, here more recently in 2022. Their programmes are stimulating, and their dancers are superlative. Tonight's triple bill of pure dance and dance theatre is no exception. The run is sold out, but I'd strongly recommend queuing for returns.
Gabriela Carrizo's La Ruta and Crystal Pite & Simon McBurney's Figures in Extinction [1.0], both distinctive in their dramatic styles, are separated by Jiří Kylián's dance piece, Gods and Dogs, an unfinished work apparently (I suspect that refers to us, a poor work in progress).
Carrizo's La Ruta, created with the seven dancers, is very like her Peeping Tom (co-founded with Franck Chartier in 2000) 32 Rue Vandenbranden (part of the 2015 LIMF) down to the bleeding heart plucked from a dead animal and transferred to a human. It is mime, it is contortionist dance theatre, and the references are many—she wants you to bring your own.
I see Tarkovsky, but that could be down to the choice of music—Shostakovich's Eternal Memory adagio from his Symphony no 11 and La Suicidé from the no 14. And Biber. If this sounds like a death knell for mankind, it could be. It ends with a venerated live statue, no arms and legs. A bird pisses on its head.
A bleak road movie, or a post-apocalyptic scenario: meteors litter the stage. A broken bus shelter, blackouts, a workman repairing an electric grid, a drunken acrobatic woman cursing and stumbling out of a car, it's headlight blazing (Tim Visser lighting design). And is that a seagull that is smashed against the bus shelter glass?
Dark, surreal vignettes that need to be patched together. And the NDT1 dancers, as usual, are out of this world. I can't separate them out, as the lighting is quite dark, but there is one with the most bendy body—I'm guessing Boston Gallacher—which seems to defy gravity.
NDT was founded in 1959. Kylián was its artistic director from 1975 to 1999, then its resident choreographer till 2009. Kylián's hundredth piece for NDT, his 2008 work, Gods and Dogs, refreshes the brain and the eye with its calligraphic dance, but it is still in the same apocalyptic ballpark as the others, all dealing with what on earth are we humans doing to our world.
A bare stage, silver tasseled curtain revealed at the back. And a video of a dog running towards us—is it a dog or a wolf in sheep's clothing? It is getting closer. A harbinger of doom? The tempo builds.
Kylián calls it "the twilight zones of insanity and illness". Eight dancers in nude shades of apparel, in solo, pairs, in shadowing quartets show their Beethovenian angst. The music concept is Kylián's, realized by Dirk Haubrich—overlaying Beethoven are sounds of gunshots and bomb explosions.
Explosive might be the word for the statistics in Figures in Extinction [1.0]. The list of lost species scrolls endlessly and speedily across the back—I try to take notes, but there are too many. Voices tell more, and a climate change denier (supported by white rabbit-headed cheerleaders—only in America…) is mocked in his earnest convictions in Pite's distinctive style—Revisor, The Statement, Betroffenheit. We laugh, but is it funny?
McBurney brings his vast Complicite experience to the collaboration. Though Figures in Extinction [1.0] fits more with his one man show The Encounter. As there, here too, his daughter is a factor. Apparently, her "has she gone forever" was Pite's trigger point for the piece. A bird came into the garden then flew away—a six-year-old, the future generation might wonder what we are bequeathing them.
Figures in Extinction [1.0] is stunning, intellectual, physical theatre at its best with the best dancers. Pite likes to work with large numbers—here she has twenty-two individually and collectively taking on the many languages of nature. It also reminds me of McBurney's recent Drive Your Plow Over the Bones of the Dead.
It opens with a Pyrenean Ibex as the Figure 1. A man in long ibex horns on his arms—the image is beautiful—what are we losing? Hands are shoals of fish, plants, icebergs and glaciers are included (Jay Gower Taylor and Tom Visser credited for the reflective backdrop), John Berger's "Why Look at Animals" is referenced, and William Blake seems to me to be invoked.
Why Boris Johnson controversially put Lebedev in the House of Lords is thrown into the mix, immediately followed by the extinction of the Northern White Rhino. Parallels are being drawn. Climate change, dried up lakes and rivers, all of nature has taken a hit because of our greed, indifference and folly.
It is portentous at times, but the subject demands it. This entertaining dance of extinction carries quite a punch. We must all bear witness. The Spix Macaw dancers have hands like Edward Scissorhands, birds mate, light bulbs buzz and Asiatic Cheetah's found skeleton is rebuilt. It is captivating.
Reviewer: Vera Liber