Romeo & Juliet
William Shakespeare
National Theatre and Sky Arts
Lyttelton Theatre (National Theatre)
From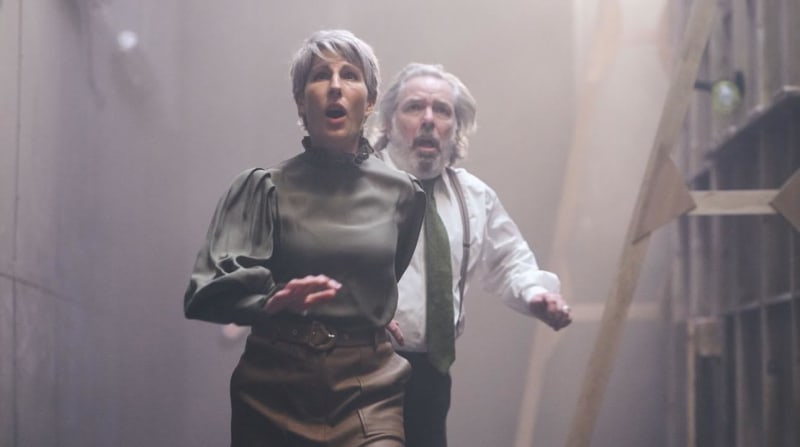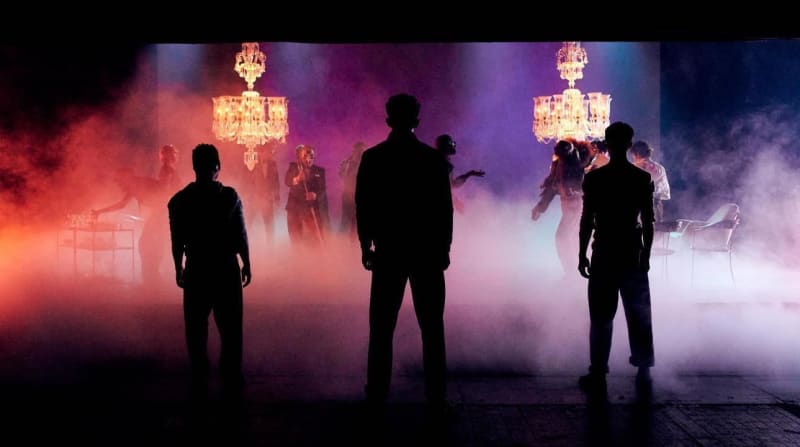 Over the last year, there has been a glut of Romeos and their Juliets, everything from major companies such as the RSC and Stratford Festival, Ontario (who have managed two) to Matthew Bourne's interpretation through dance and a futuristic version from Metcalfe Gordon Productions.
It is possible that this is just coincidence, but there is also a more logical rationale, given that the plot twists irrevocably as a result of a plague's ravages (although not in this version), which can obviously parallel our own experiences with travel banned and lives blighted by lockdown.
Adding to the roster is what might be something of a historic moment, given that this is the first time the National Theatre has produced a full-length drama with the object of sending it straight to video.
Rather than launching it via their own web site or possibly joining up with the BBC, the National has chosen Sky Arts (with PBS in the United States) as a creative partner, meaning that while the production is free to air for anybody with Freeview or Freesat, only those with a Sky subscription can enjoy the experience in High Definition.
The drama is largely acted out in street or casual contemporary clothes on the Lyttelton stage and in what look like rehearsal rooms, although designer Soutra Gilmour does introduce small-scale embellishments to adorn the film as the performance advances.
Befitting current trends as indicated by the "&" in the title, Shakespeare's "two hours' traffic" breaks all speed limits under the direction of Simon Godwin, racing in at little more than a breathless hour and a half.
Equally fashionable is the colour-blind, accent-blind star casting, with a good selection of the cream of British stage and film on display. Impressively and modestly, such fine actors as Adrian Lester as the Prince and Lucian Msamati playing Friar Laurence are willing to take on relatively minor roles to support the project.
Of their generation, the most striking performer is Tamsin Greig portraying an unexpectedly sexy and powerful Lady Capulet, who borrows some of her best lines from her husband played by Lloyd Hutchinson.
In more reflective moments, she also makes a good double act with Deborah Findlay, who has been asked to dampen down the humour in exchange for greater pathos in taking the role of the Nurse.
However, all eyes will be inevitably on screen stars Josh O'Connor and Jessie Buckley in the title roles, each seemingly accepting that on this occasion they are more mature than the Shakespearean youngsters whom they have been asked to portray.
Simon Godwin's vision is very filmic, making liberal use of Michael Bruce's atmospheric score, voice-overs, close-ups and team-like flashes both forwards and backwards. It is also determinedly modern and very romantic, featuring the behaviour and body language of the 21st century, rather than the 16th.
This is a modern, at times erotic, version of Romeo and Juliet that benefits from some good central performances with Jessie Buckley and Tamsin Greig shining, while Josh O'Connor is not far behind, while they great support all round.
Traditionalists may feel that this simplified, brisk take on a familiar classic lacks much the poetry and majesty of the original, but the target audience, which is almost certainly intended to be members of a younger generation, are likely to be seduced by the carefully crafted experience.
Reviewer: Philip Fisher