The Rite of Spring & Left Unseen
Choreography Jeanguy Saintus, Amaury Lebrun, music Igor Stravinsky, Alva Noto & Ryuichi Sakamoto and Hildur Gudnadottir
Phoenix Dance Theatre
Peacock Theatre
–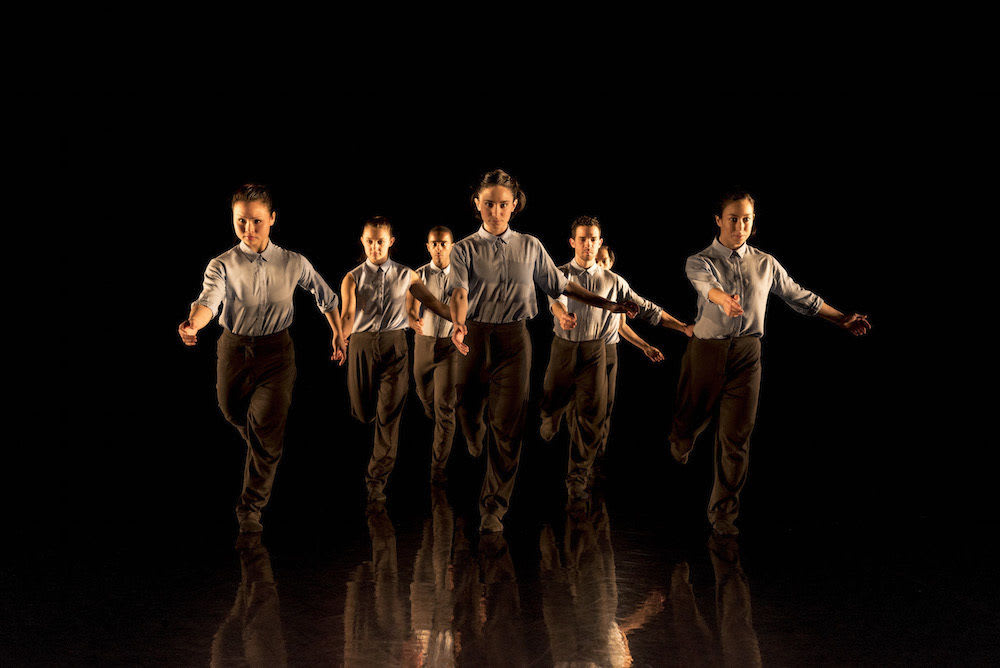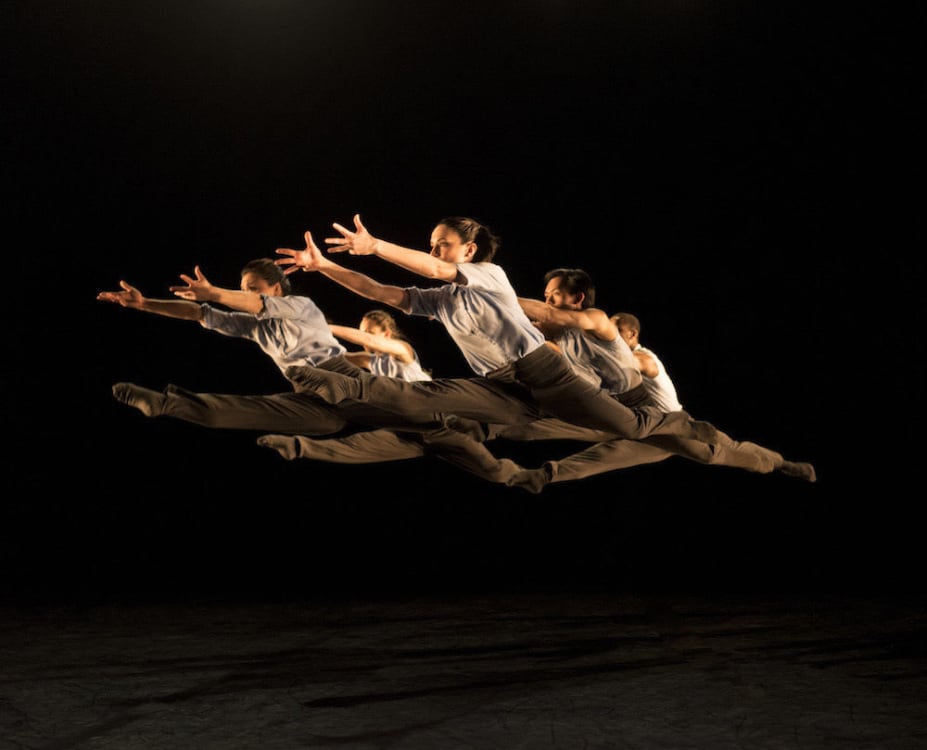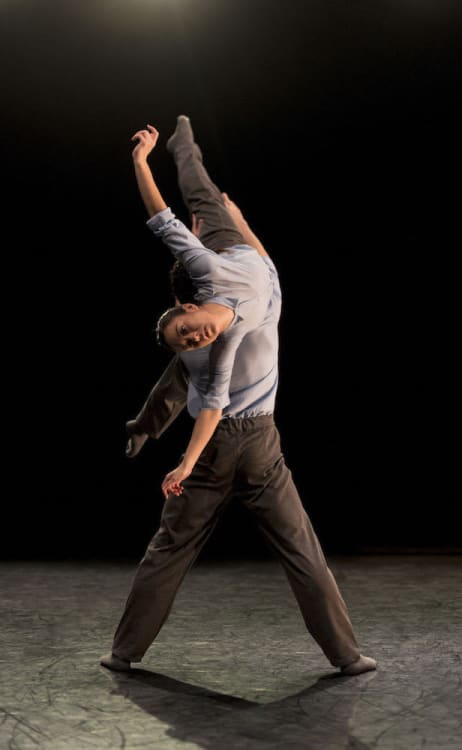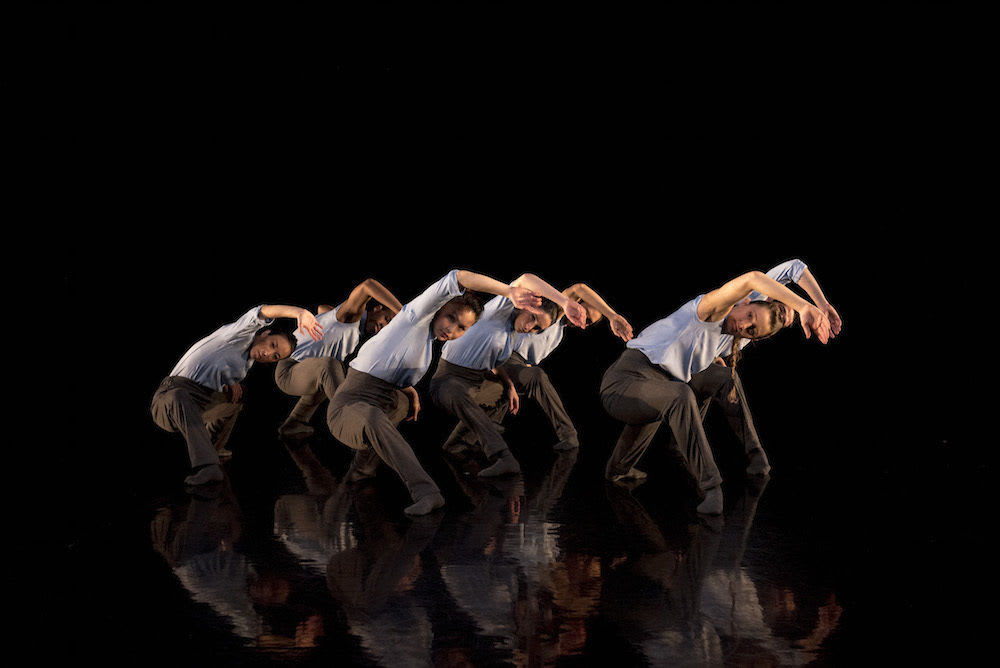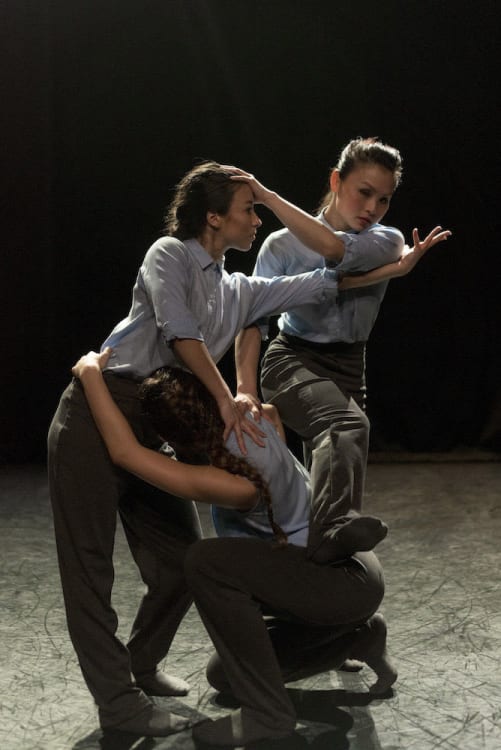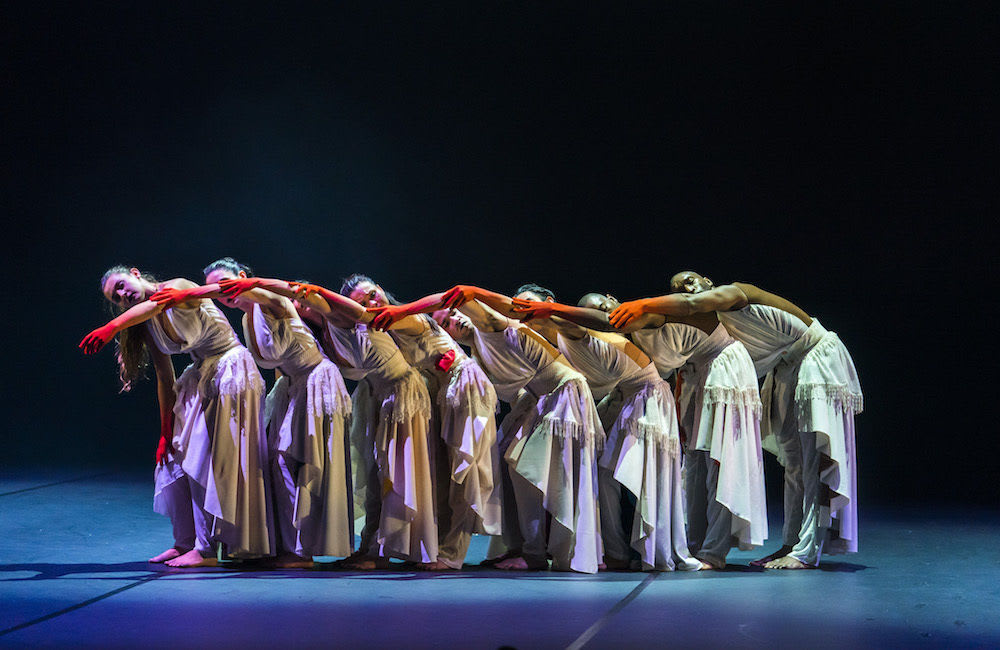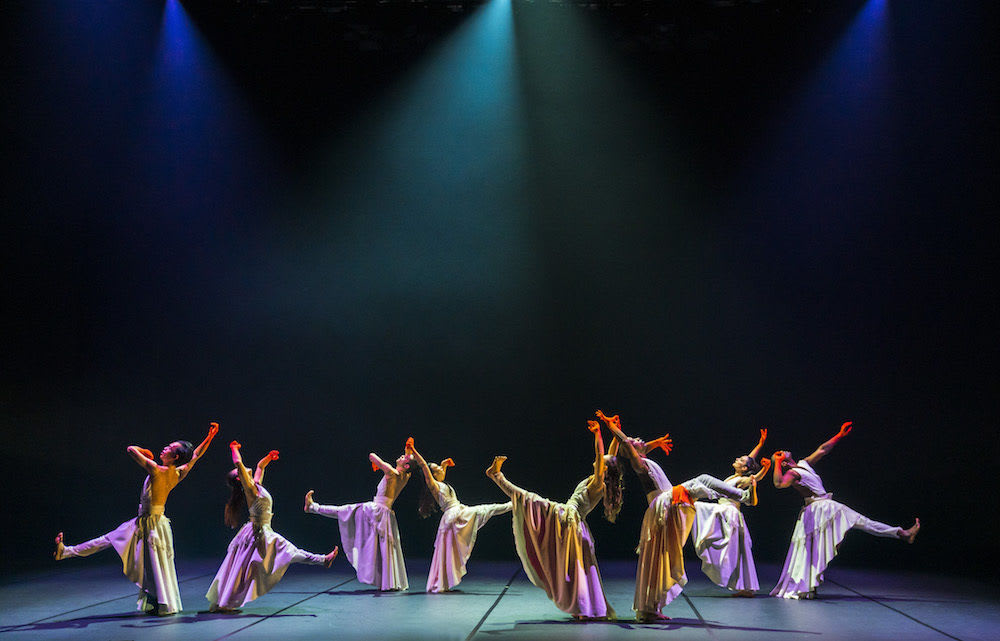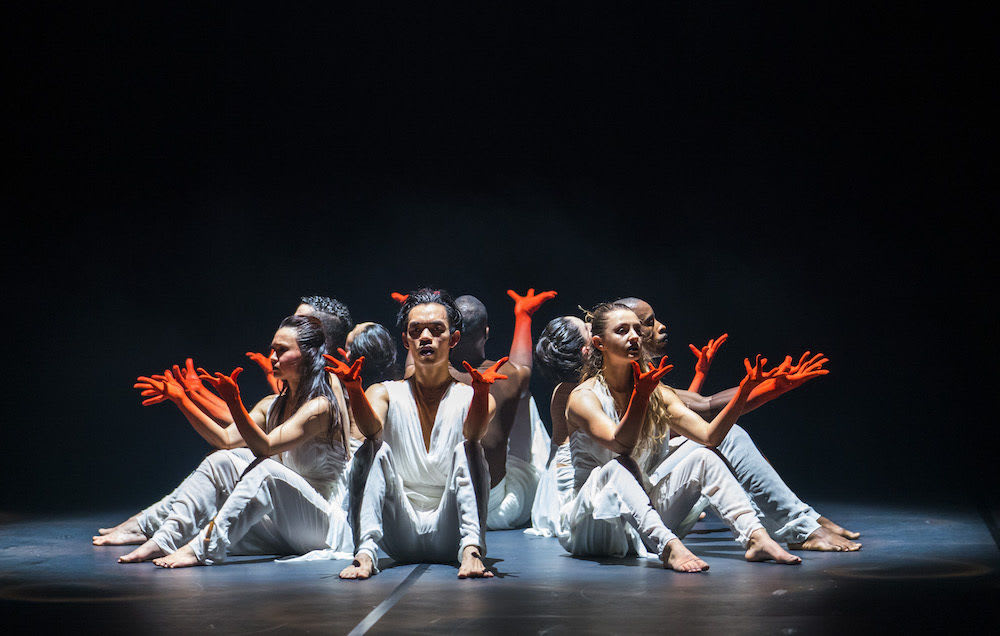 A short double bill of reincarnated old (25 minutes) and freshly minted new (32 minutes) with a linking theme of group ritual, support and collusion: a voodoo reimagining of Rite of Spring and an exploration of our five senses in Left Unseen. Sounds promising, the former created this year, the latter last year for Northern School of Contemporary Dance.
Eight-strong Phoenix Dance Theatre—a tight-knit company that has been going since 1981—explicates The Rite of Spring in a voodoo version from Haitian-born contemporary and folklore choreographer Jeanguy Saintus, his first work for a UK dance company. To a recording of Stravinsky's Le Sacre Du Printemps performed by The Cleveland Orchestra. Sadly the sound system in the Peacock doesn't do it any favours.
Stravinsky's iconic music played live is compulsive, driving, dramatic, ecstatic—a voodoo ritual feels right. Saintus is taking on a brave challenge, there's quite some competition out there. This year saw Yang Liping's Chinese adaptation and Seeta Patel's, English National Ballet has recently performed Pina Bausch's breathtaking version, there's the Kenneth MacMillan aboriginal-inflected one, an Irish one from Michael Keegan-Dolan of the Fabulous Beast Dance Company.
Richard Moore's chiaroscuro lighting picking out Yann Seabra's fabulous costume design, skirts that rival Frida Kahlo's—I see Kahlo in the green and red-stained hands, too—strong, committed dancers, Vanessa Vince-Pang and Prentice Whitlow standing out, but the scenario is not easy to follow without the programme notes.
How many in the audience are familiar with voodoo's "ritual, ceremony and celebration", with the three central figures of Haitian folklore, Ogou a spirit that rules over fire, iron, war and blacksmiths, the Marasa divine twins, and Damballa the serpent spirit and creator of life?
Embodying these spirits the dancers (Vince-Pang, Whitlow, Michael Marquez, Carlos J Martinez, Aaron Chaplin, Natalie Alleston, Carmen Vazquez Marfil, Manon Adrianow) represent their various attributes, shifting roles, merging and pulling apart. What I see is mighty women, sorceresses equal to men, lots of groundwork, cruciform lifts, slithering, leaping, circle dance, the sprinkling of water or blood, a swallow dive (Marquez safely caught by his group), a patchwork of moves.
Left Unseen by Amaury Lebrun (lighting Mark Baker) I find more precise, abstract geometric moves, both ferocious and still (allusions to blindness, disorientation). Electro-acoustic music from tracks by Alva Noto & Ryuichi Sakamoto and Hildur Gudnadottir provides the energy and synergy of the dance, changing with each track. I am carried along, watching the charge and emotion of the music transfer into movement.
In unisex shirts and trousers, grey on brown, the group is powerful, dynamic, martial at times, their contact work superb. Waves of movement, tangling, touching, then a pulling away into individuality, agile, supple, acrobatic, what can't the body do? Hofesh Shechter / Ohad Naharin gestures, middle-eastern sounds, is Lebrun after universality, or are his influences showing?
Dance vocabulary fresh and exciting: a woman jumps on a man's back and takes him by surprise; a prone man lifts a woman in a show of strength; a duel of sight versus sound, or rather no sound. The power of the collective, the support we all need, a partner at least to get us through, to be seen, so many invisible.
Not as thrilling a programme as the Windrush triple bill of last year, the scale smaller, the dancers still as good, up for anything as always.
Reviewer: Vera Liber