The National Theatre in 2017
Published: 29 January 2017
Reporter: Philip Fisher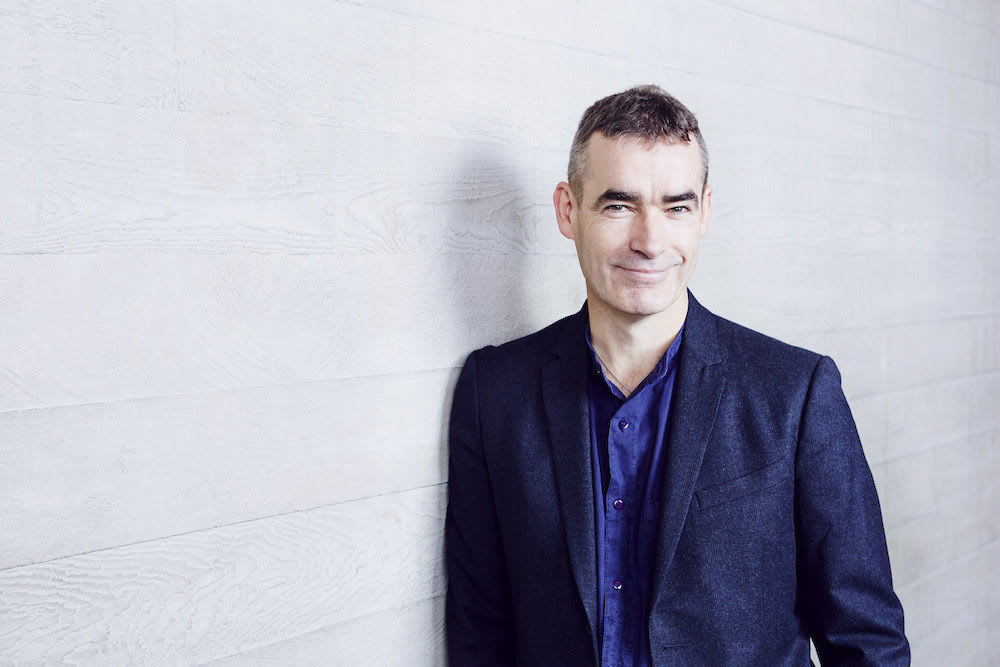 At a press conference on 27 January, Artistic Director Rufus Norris was very bullish about what sounds like an exciting year ahead for the National Theatre. Building upon what has already been announced, he was able to reveal details of a dozen new productions, half written by women, spread across the three auditoria.
Olivier
Norris started with the Olivier Theatre welcoming what he believes may be a previously unprecedented three major openings in a single season. This is partly made possible by 92% audience figures across the piece over the previous year, which allows the theatre feels able to invest in some of the exciting new voices coming through today.
He positively enthused about St George and the Dragon by Rory Mullarkey. This piece, which will be directed by Lyndsey Turner, is a new incarnation of the epic folk play looking into what it means to be English today.
In addition to St George, Anne-Marie Duff (who is also taking the lead in D C Moore's Common) and Rory Kinnear will be starring in a new production of Macbeth marking two auspicious anniversaries. It is both 25 years since the Olivier last saw a production of this play and 25 years since Norris himself last directed a work by Shakespeare.
Finally, in January 2018 Amadeus is to be revived with Lucien Msamati and Adam Gillen once again taking the leading roles.
Lyttelton
In the Lyttelton Theatre, the first highlight comes in November 2017 with a stage adaptation by Lee Hall of the Oscar-winning movie Network, which Norris describes as incredibly prescient. This is to be directed by Ivo van Hove capitalising on his recent success with Hedda Gabler and will star Hollywood heartthrob Bryan Cranston.
A month later, the influences behind Disney musicals, Matilda the Musical and Harry Potter and the Curse of the Golden Child all join forces when John Tiffany directs an adaptation of Pinocchio by Dennis Kelly, which will contain songs and music from the Disney movie.
Dorfman
In the Dorfman, Rob Drummond returns with The Majority, a solo show about democracy, which started out addressing Scottish independence for the Arches in Glasgow but is likely to be very different by the time it gets to London.
That opens in August, while in October Polly Findlay will be directing Beginning by David Eldridge, a rare romantic comedy for the National.
Finally, Annie Baker, whose strikingly different The Flick challenged audiences in 2016, is returning with John directed by James Macdonald and starring George Engel, who starred in the original production in New York for and for whom the play was written.
Touring and NT Live
Norris was also excited about the National's series of touring productions which will be supplemented by Jane Eyre, My Country; a Work in Progress by Carol Ann Duffy with Norris and People, Places and Things.
As he explained, while the National has worked on a large number of co-productions with regional theatres during the first 18 months of his tenure, this would be a different way of getting to places that are less well served by live arts.
He was also particularly proud about the transfer of People, Places and Things to St Ann's Warehouse in Brooklyn, which he confirmed would star Denise Gough, once she had finished taking on the National's revival of Tony Kushner's epic Angels in America.
Ten shows have also been confirmed in the upcoming NT Live season seven of which are home productions and three from other theatres.
Full details are now available on the National Theatre web site.