Wales Theatre Awards 2017
Published: 26 February 2017
Reporter: Othniel Smith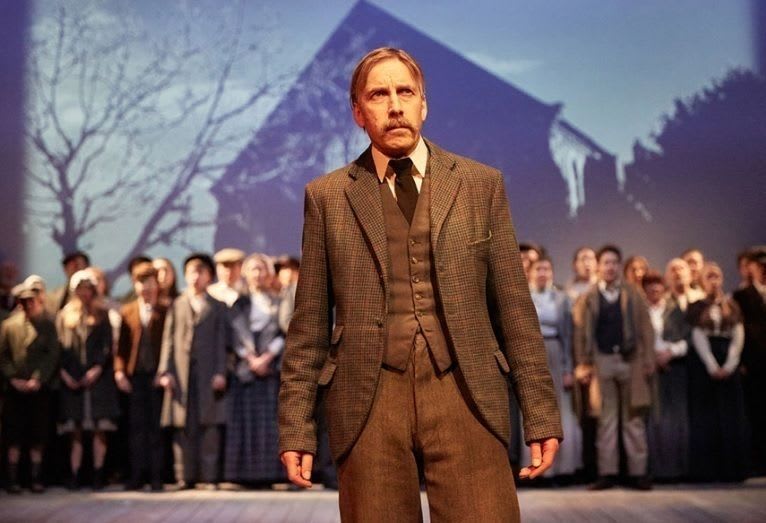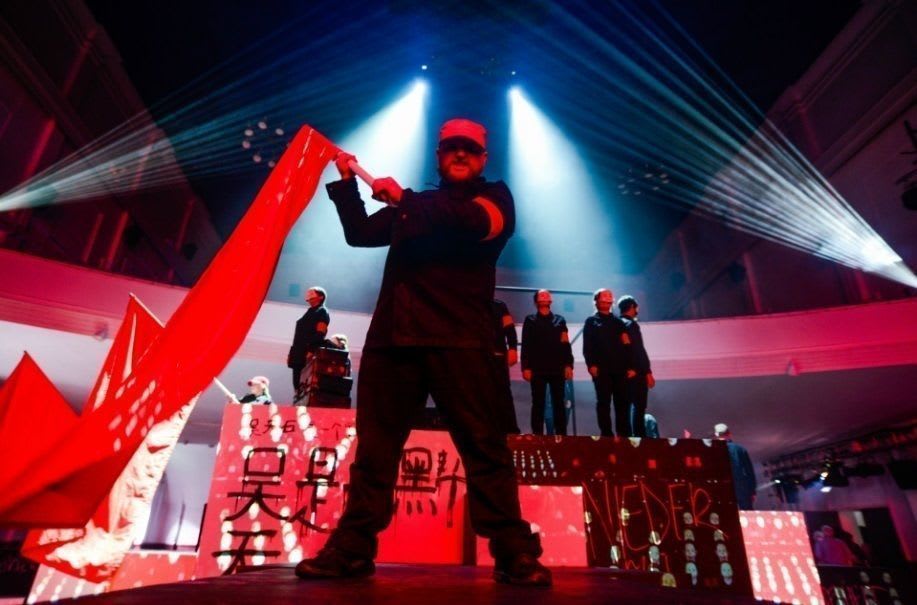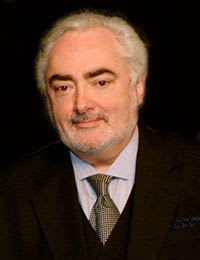 The performing arts community of Wales came together once more to celebrate the best in theatre, opera and dance on 25 February 2017. Over 150 shows from 89 companies received initial nominations from 40 critics, culminating in a ceremony which took place in Swansea for the first time.
The Other Room's ambitious promenade production, Constellation Street, won three awards: Best Design for Amy Jane Cook, Best Writer in the English language for Matthew Bulgo (winner in 2015 for Last Christmas), and Best English-language Production. The company also presented David Harrower's Blackbird, for which Sophie Melville, playing a conflicted former victim of sexual abuse, won Best Actress in the English language (having won the same award in 2016 for Iphigenia in Splott).
Theatr Genedlaethol Cymru—Wales's Welsh-language National Theatre—were also multiple winners, with Angharad Price picking up the award for Best Playwright in the Welsh language for Nansi (about the colourful life of legendary harpist Nansi Richards), and Siw Huws winning Best Actress in the Welsh language for her role in Gary Owen's Mrs Reynolds a'r Cena Bach (Mrs Reynolds and the Ruffian).
Meanwhile, their Chwalfa—Gareth Miles adaptation of T Rowland Hughes's novel about the 1900-1903 strike at Penrhyn Slate Quarry—was named Best Production in the Welsh language, with Llion Williams's portrayal of a union leader earning him the award for Best Actor in the Welsh language.
In a historic first, Williams was also named Best Actor in the English language for his performance as a dementia sufferer in Belonging/Perthyn—a double achievement for which he received a standing ovation during the ceremony. The production also earned Peter Doran the award for Best Director.
Gwyn Hughes Jones and Claire Booth were named best Male and Female Opera Performers, both for Welsh National Opera productions. The company was beaten in the Best Opera Production category, however, by their junior partners, WNO Youth Opera, for their production of the political-activism-themed Kommilitonen!, the last opera completed by Sir Peter Maxwell Davies.
Other notable winners were Super Furry Animals' Gruff Rhys in the Best Sound category for his work on National Theatre Wales's immersive The Insatiable, Inflatable Candylion; and inclusive company Hijinx, who won Best Ensemble for the highly innovative Meet Fred—currently on tour, they accepted their award via video from Hull, and dedicated it to cast-member Martin Vick, who passed away in December.
The ceremony was hosted once more, with great good humour, by BBC Wales Nicola Heywood-Thomas, partnered this time by Gareth Lloyd Roberts, former director of Aberystwyth Arts Centre. Other highlights of the ceremony included the artistic directors of Ballet Cymru bringing their very young children up on stage at the Tailesin Centre as they accepted their award for the Roald Dahl adaptation Little Red Riding Hood and the Three Little Pigs and Matthew Bulgo reminiscing about performing in youth theatre on that very stage.
The climax of the evening was a birthday surprise for celebrated tenor Dennis O'Neill, born in nearby Pontarddulais. His Special Achievement Award, presented by Wales Theatre Awards director Mike Smith and soprano Suzanne Murphy, marked not only his work in enhancing the public profile of opera over many decades, but also his achievement in establishing the Wales International Academy of Voice, which assists young singers in their professional development.
The range of work on offer in Wales was demonstrated by the choice of entertainment offered during the ceremony. The evening kicked off with a performance of the amusingly crude You, You, You and Me, part of Leeway Productions' 10-Minute Musicals project; the post-interval offering was from Volcano Youth Theatre's Ten Minutes Longer, choreographed by Catherine Bennett; and the finale was an extract from the award-winning Kommilitonen!.
The celebratory atmosphere in the auditorium (as well as the bar area) was a testament to the breadth and quality of work which was honoured (and nominated). As more than one attendee remarked, despite ever-present financial pressures, Welsh theatre continues to punch well above its weight.
Wales Theatre Awards 2017 Winners
Best Show For Children And Young People
Cysgu'n Brysur
Cwmni Theatr Arad Goch
Best Sound
Gruff Rhys
The Insatiable, Inflatable Candylion
National Theatre Wales
Best Lighting
Colin Grenfell
Theatr Clwyd
Best Design And/Or Costume
Amy Jane Cook
The Other Room
Best Opera Production
Kommilitonen!
WNO Youth Opera
Best Male In An Opera Production
Gwyn Hughes Jones
Cavalleria Rusticana & Pagliacci
Welsh National Opera
Best Female In An Opera Production
Claire Booth
La Voix Humaine
Wales Millennium Centre and Welsh National Opera
Best Ensemble
Hijinx
Best Playwright In The Welsh Language
Angharad Price
Nansi
Theatr Genedlaethol Cymru
Best Playwright In The English Language
Matthew Bulgo
Constellation Street
The Other Room
Best Dance Production
Little Red Riding Hood & The Three Little Pigs
Ballet Cymru
Best Female Dance Artist (Performer And/Or Choreographer)
Caroline Finn
National Dance Company Wales
Best Male Dance Artist (Performer And/Or Choreographer)
Phil Williams
Cascade Dance Theatre
Best Female Performance In The English Language
Sophie Melville
Those Two Impostors at The Other Room
Best Male Performance In The English Language
Llion Williams
Re-Live
Best Female Performance In The Welsh Language
Siw Hughes
Mrs Reynolds a'r Cena Bach
Theatr Genedlaethol Cymru
Best Male Performance In The Welsh Language
Llion Williams
Chwalfa
Theatr Genedlaethol Cymru
Best Production In The Welsh Language
Chwalfa
Theatr Genedlaethol Cymru
Best Production In The English Language
Constellation Street
The Other Room
Best Director
Peter Doran
Belonging/Perthyn
Re-Live
Special Achievement
Dennis O'Neill
International tenor and Director of Wales International Academy of Voice