Albion
Mike Bartlett
Almeida Theatre
–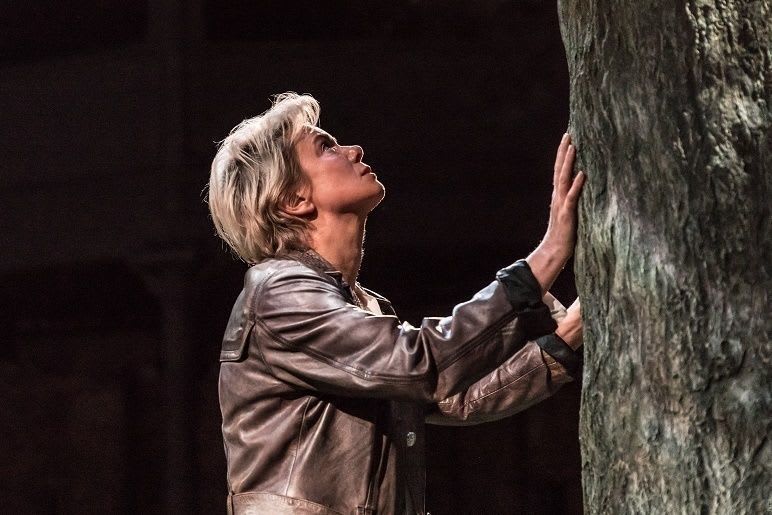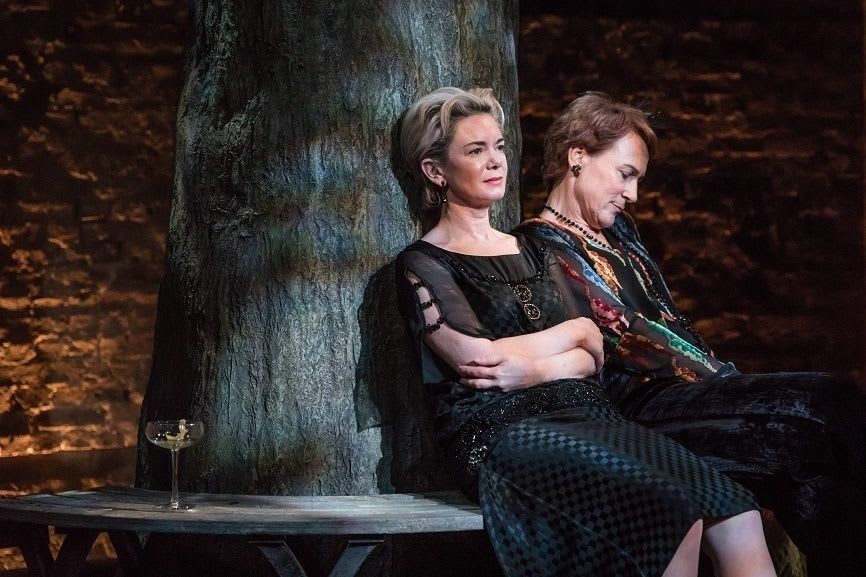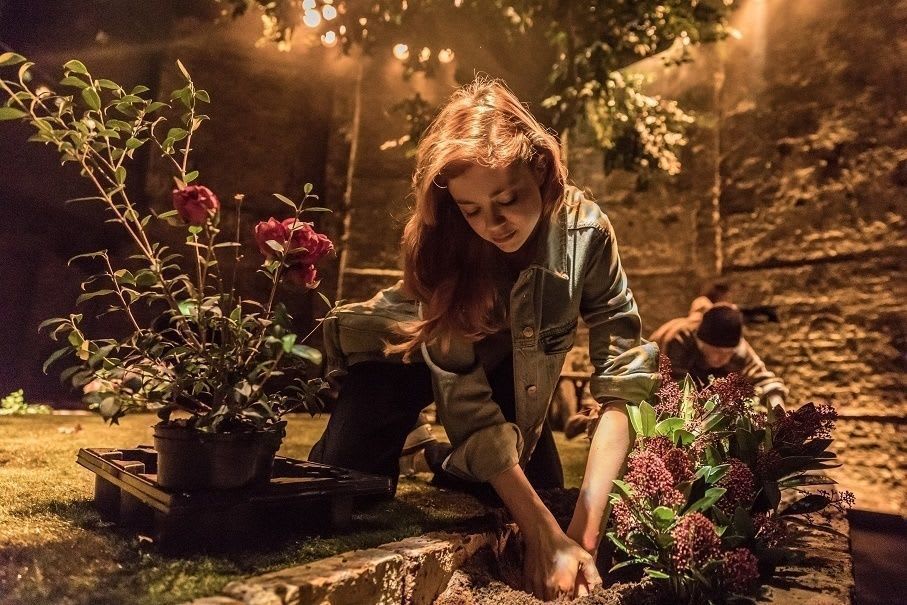 With several good prospects ahead, 2017 is already undoubtedly the strongest year for new plays in recent memory.
Even in a month that has welcomed two brilliant plays by James Graham, Ink and Labour of Love and one from J T Rogers, Oslo, Mike Bartlett's allegory about the state of the nation in what he clearly believes are troubled times should be compulsory viewing for anybody interested in the theatre or our country.
Bartlett, his theatre career including highlights such as King Charles III and Earthquakes in London, is currently riding high as the man behind the BBC's cult series Doctor Foster, which coincidentally features the leading lady in this production, Victoria Hamilton.
Miss Hamilton plays the fictionalised supremo behind a highly profitable company selling nothing but white goods. However, the supremely manipulative Audrey Walters is a woman on a mission, having deserted Muswell Hill to purchase the old family pile somewhere near Oxford with the intention of restoring it to its former glory.
In particular, she is obsessed by "the quintessential English country garden" that was originally created by the 1920s' equivalent to Capability Brown. Director Rupert Goold, with the assistance of his designer Miriam Buether, has created a thrust stage with a thriving tree behind a garden with flower beds that start off barren in February, flourish in the summer and then, like life, wither in November.
The arc of Audrey's story and that of those within her terrifying compass follows that pattern. However, prefiguring the drama was the loss two years before of her son James, killed by a roadside bomb while fighting with the Army in Iraq.
What follows as the kind of sweep and psychological impact that one normally associates with Shakespeare.
While Audrey's husband is a self-confessed bore, whose main attraction is his low maintenance, her little world is otherwise peopled with a stream of unforgettable characters.
In almost all cases, the strongest of these are the women, which is always gratifying when the writing comes from a male playwright.
Vinette Robinson shines as James's grieving partner, a role in which she finds herself in direct competition with Audrey, especially after announcing a deferred pregnancy two years after the death of the father. Their battle peaks in a devastating scene of King Lear proportions, which brings down the interval curtain at a point that might well help to boost sales of calming and reviving double whiskies at the bar.
While Audrey struggles to relate to anybody, even family, the one person who consistently sees into her soul is Katherine, a university contemporary 30 years before and now troubled novelist played by Helen Schlesinger. More controversially in the eyes of the hostess, she also becomes the main support for Zara, Audrey's daughter and an aspiring writer.
Old England is represented rather sweetly by Margot Leicester and Christopher Fairbank, playing ancient retainers whose jobs are threatened by the younger generation in the person of Krystyna, the unsubtly symbolic Polish cleaner / mini-entrepreneur played by Edyta Budnik.
For three hours, this excellent production, directed with great care by Rupert Goold, grips its audience by the throat, giving them much to laugh about but also allowing viewers to reconsider what it means to be English today, as the United Kingdom seeks to isolate itself just as surely as Audrey does by leaving London, neglecting her job and pretending to be the bountiful country Lady. If there is any doubt about the political undercurrent, Victoria Hamilton, who gives what is undoubtedly one of the best performances of her career, frequently uses the portentous tones of our two female Prime Ministers whenever her character wishes to pontificate most dangerously.
Albion is yet another wonderful example of the strength of British playwriting today and there seems little doubt that it will follow Ink from the Almeida to the West End in the New Year, if not sooner.
Reviewer: Philip Fisher