Emerging Dancer Award 2018

English National Ballet
London Coliseum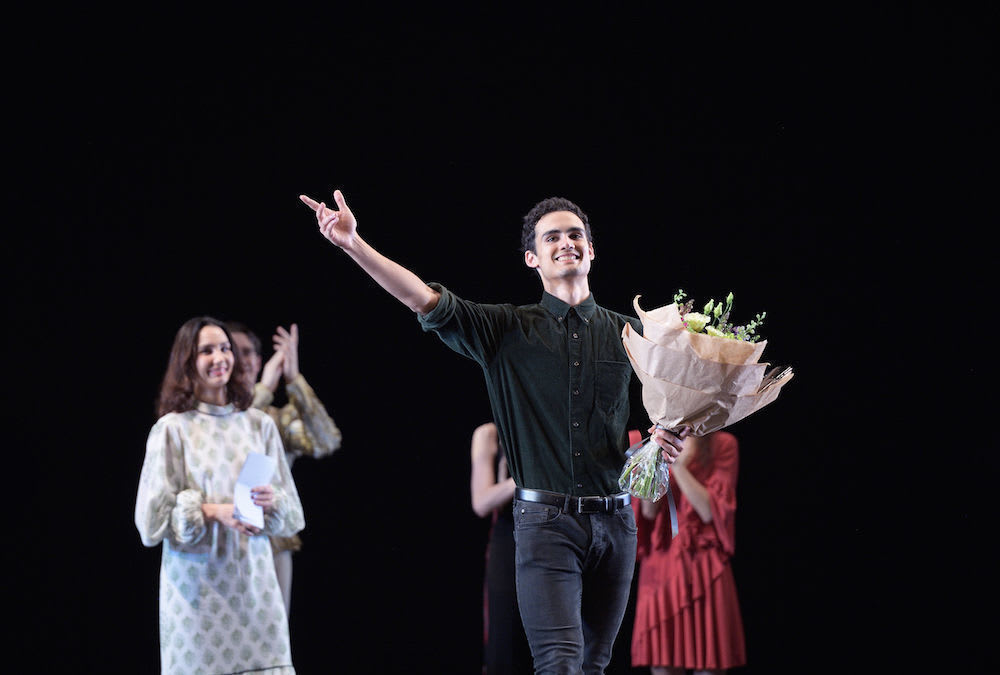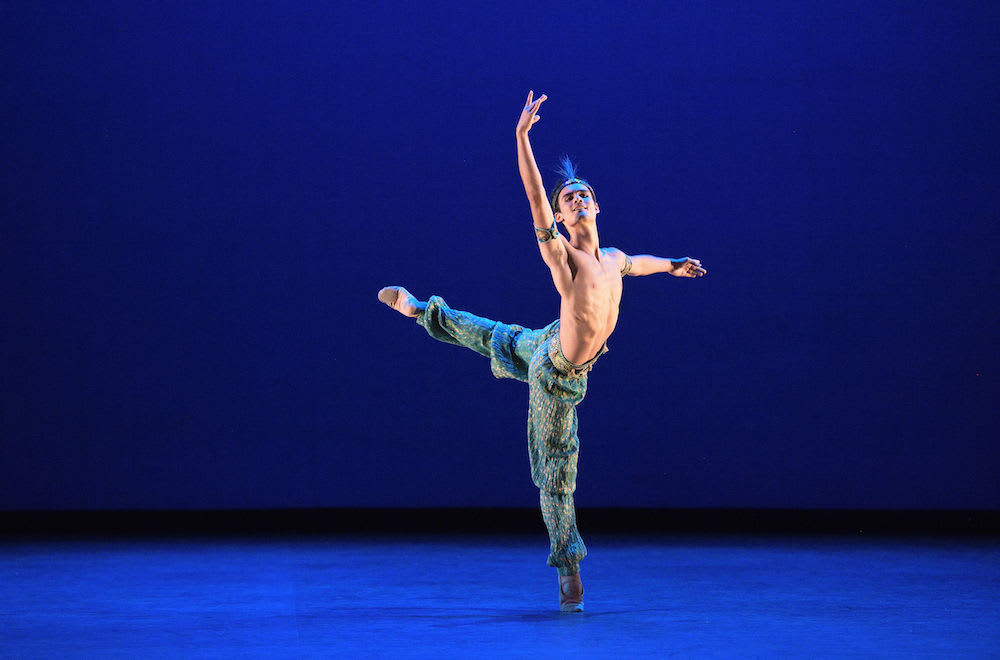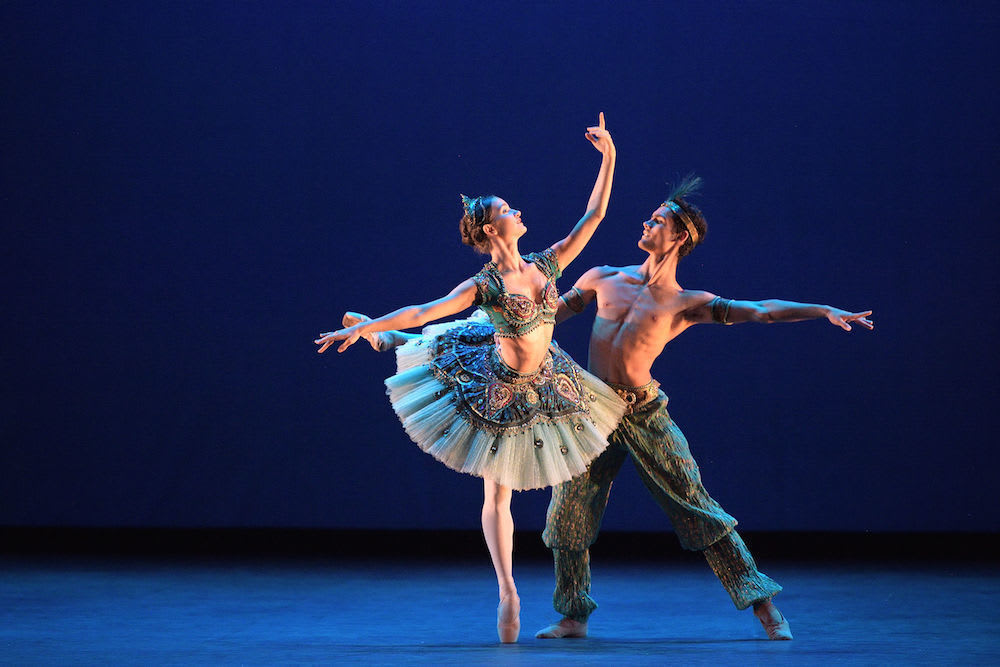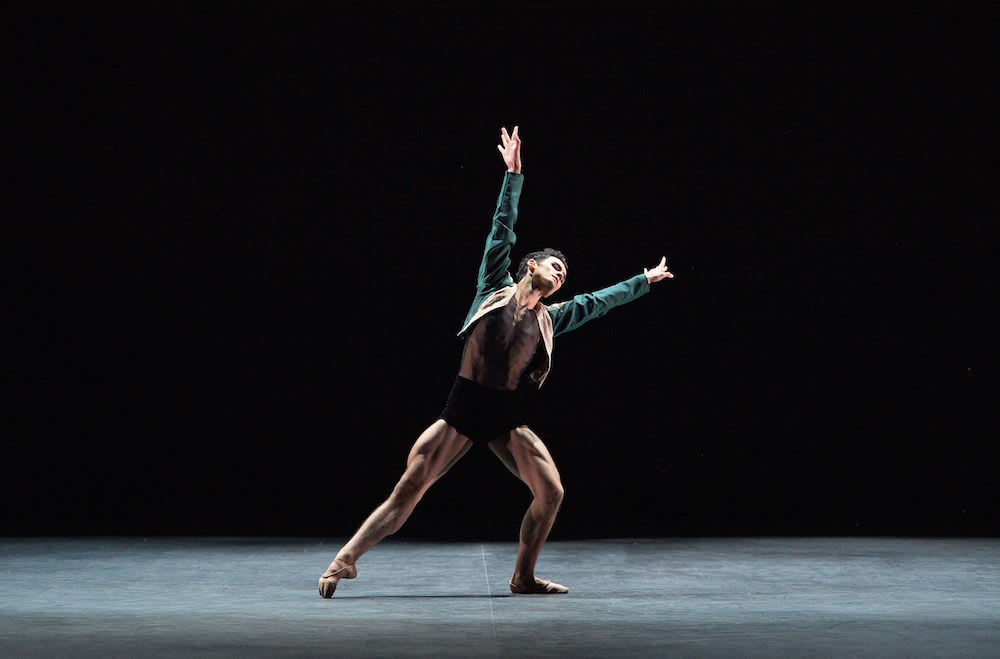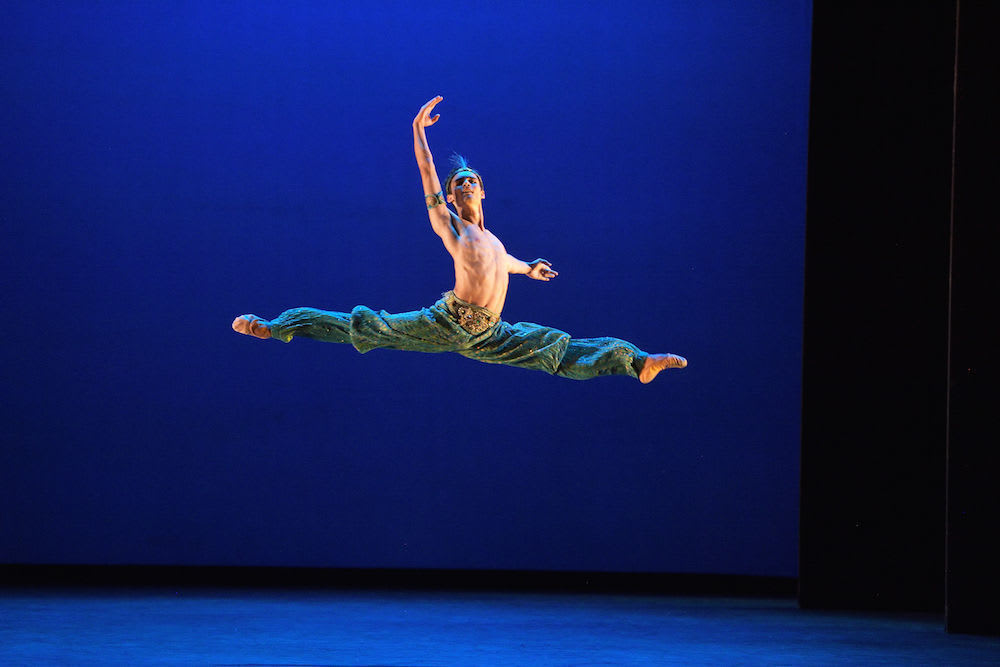 And the immensely worthy Emerging Dancer 2018 winner is Daniel McCormick—not head and shoulders above the rest, who naturally give it their best, but with enough of a daring edge to win. It was his Slave Ali what did it… I expect.
A frequent gala and competition choice, Le Corsaire's Slave Ali, in pas de deux with Francesca Velicu's delightful Medora, could have been a mountain to climb, but McCormick does it with gusto to spare even after almost coming a cropper in his manège.
But he powers through, recovering in an instant to deliver a dynamic performance, joining the ranks of Nureyev and Baryshnikov. Coincidentally, Mariinsky Theatre's Kimin Kim's Ali slipped in almost the same place on the Coliseum stage during the Russian Ballet Icons Gala 2018.
McCormick's solo piece, Leatherwing Bat, choreography by Trey McIntyre, to Peter, Paul and Mary's folksy and very danceable Boa Constrictor and Leatherwing Bat, is another crowd pleaser. I hate to say this but the male contemporary solos outdo the female ones for me.
Giorgio Garrett is a charmingly soulful white-faced clown in black trousers, braces over a bare torso, a witty precise performance, terrific acting to Nigel Kennedy and the Kroke band's Kazimierz East-European klezmer sounds in Ross Freddie Ray's Fraudulent Smile. Which brings a smile to everyone's face.
The plus in Fernando Carratalá Coloma's solo number is the music, expressive of exquisite pain, Aria by Balanescu Quartet. The last call, choreography by Mariano Cardano, is an existential piece: a phonecall in the night, a troubled man in blue silk pyjamas exorcising his angst. The body speaks as the mind resists temptation.
Charlotte Edmonds's choreography Be all / End all for Connie Vowles to Carl Orff's Carmina Burana II – Fortuna Imperatrix Mundi: Fortunae plango vulnera is ritualistic, anguished, Vowles's loose hair a feature, but I feel I've seen something like this many times before.
I'm sure I've seen Mthuthuzeli November's new A Point of Collapse, to his own eponymous ambient musical composition, for Precious Adams before... Martha Graham. As electricity crackles overhead, a woman alone in a pool of light is tearing at her long skirt, clutching her head, rolling on the floor. Is she undergoing convulsive shock treatment? Adams's balances are amazing, long held, solid as a rock, but her range is not fully exploited.
Nor is Francesca Velicu's in Toccata, choreography by former ENB first artist Nancy Osbaldeston (2013 winner of Emerging Dancer, now principal with the Royal Ballet of Flanders), to Suite for Piano by Paul Constantinescu, played by Mihaela Ursuleasa. More emoting with a touch of whimsy.
How does one pick a winner when so much depends not only on technique and personality but also on choice of music, choreographer, a question of taste and discernment? Not easy. Does one listen to the gut reaction of the audience—a barometer that can be suspect in a house full of supporters and families.
And order of appearance must play a part in nervousness levels. Prior to the solos, the contestants perform in classical pas de deux. Again choice of material is a relevant issue. So many factors are in play. But that's the test.
Precious Adams and Fernando Carratalá Coloma (coached by Crystal Costa and Fernando Buffalá) go first with Marius Petipa's Harlequinade pas de deux, music by Riccardo Drigo. Adams is all smiles, if not at the dazzling level of her Calliope Rag in Kenneth MacMillan's Elite Syncopations. Coloma's leaps and turns are athletic.
Connie Vowles and Giorgio Garrett (coached by Fernanda Oliveira and Barry Drummond) go for light and airy August Bournonville, his William Tell pas de deux, music by Giaochino Rossini. A lot depends on a cheery disposition, and Vowles and Garrett have it.
Coached by Junor Souza and Pedro Lapetra, McCormick and Velicu's Le Corsaire extract (Petipa and Konstantin Sergeyev) serves them both well. Partnering excellent, solo variations spot on, ten out of ten. Velicu reminds me of a young Alina Cojocaru.
Last year's winners give a display of work from La Sylphide and The Sleeping Beauty: Georgia Bould is a delicate Sylphide, and joint 2017 winners Aitor Arrieta and Rina Kanehara in the pas de deux from act III of The Sleeping Beauty prove they are prince and princess in waiting.
Videos give a glimpse of the hard work, commitment, and total dedication involved. As well as keeping ENB's profile high, the Emerging Dancer Awards do encourage excellence. A most enjoyable evening which also saw Georgia Bould get the Corps de Ballet Award second year running and a speechless Alice Bellini the People's Choice Award.
Reviewer: Vera Liber