Sweet Charity
Book by Neil Simon, music by Cy Coleman, lyrics by Dorothy Fields
Donmar Warehouse
–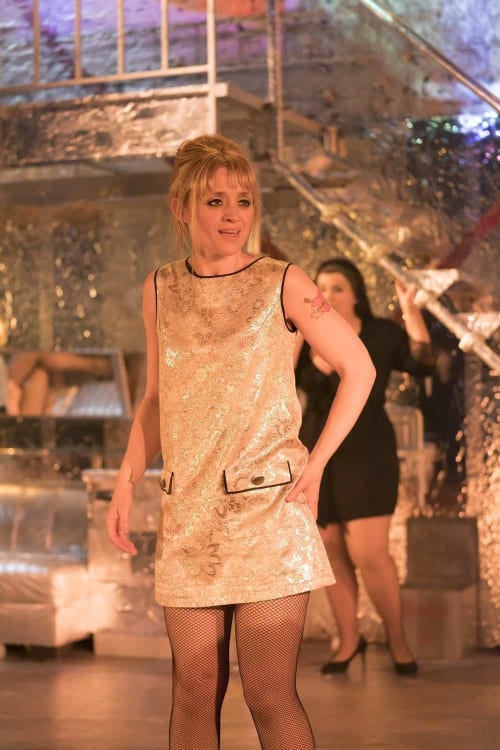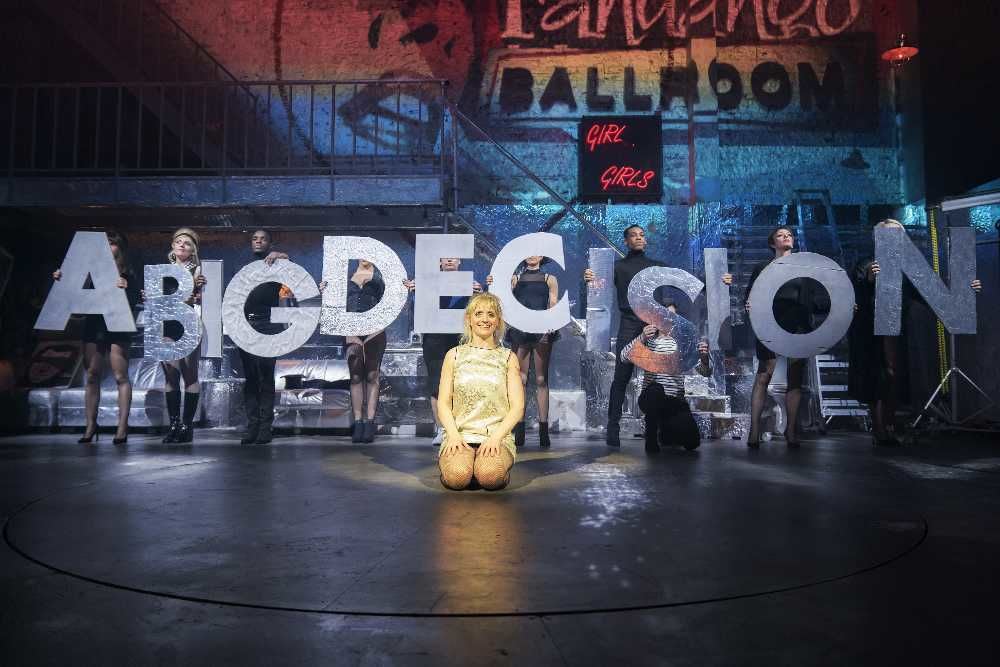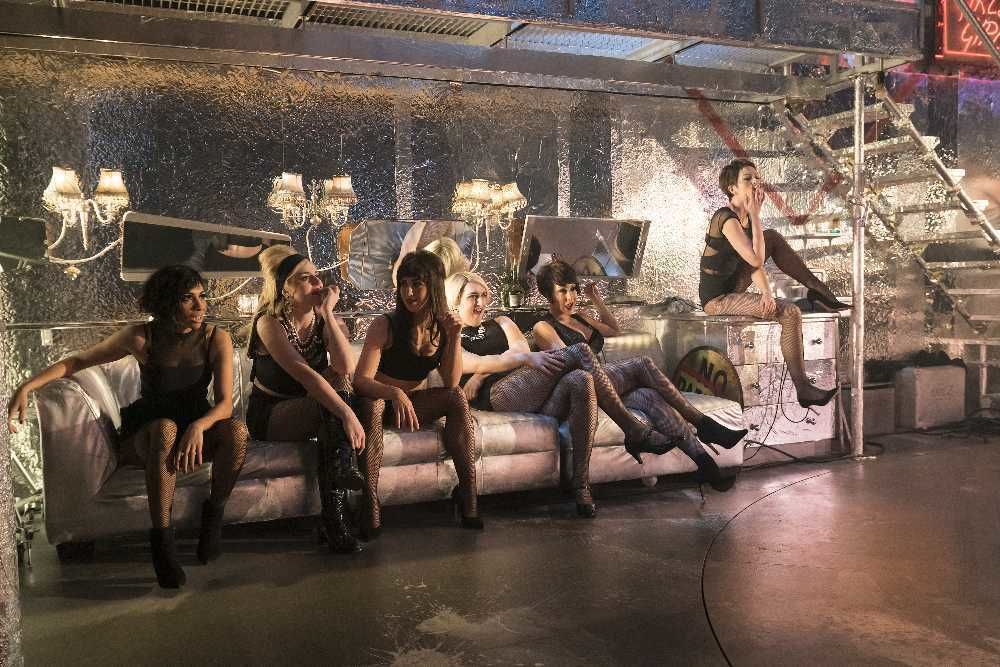 Sweet Charity is proving to be one of the most enduring musicals from the middle of the last century. It is easy enough to see why. This is one of those slinky, souped-up vehicles that stars just love to be seen in.
In 2010, it was Tamzin Outhwaite at the Menier Chocolate Factory and in the West End, six years later at the same time that Sutton Foster had a whale of a time off-Broadway, Kaisa Hammarlund was starring at the Royal Exchange. In 2018, there were even a couple of regional British productions running simultaneously.
Now Anne-Marie Duff steps into the shoes of Charity Hope Valentine, a good-time girl, having a good time and sharing it with lucky punters.
Miss Duff, who does not have extensive credentials in musicals, has been enlisted to ensure that Josie Rourke's swansong as Artistic Director at the Donmar is memorable.
Robert Jones's splendid design concept is, like the recent West End All About Eve, based around Andy Warhol's Silver Factory c.1966, at one point featuring no fewer than 10 androgynous Warhol clones. The visual effects peak with a spectacular, humanised incarnation of Coney Island.
Even the silver cannot cover the seediness of New York's Fandango Ballroom where Charity and her fellow taxi dancers are virtually condemned to life imprisonment, fighting off male losers with sex on their minds. The only realistic hope of escape is to net a rich man to marry, an aspiration that none of the girls has ever achieved.
However, gullible Charity is an incurable romantic and fully believes that every man she meets will be the one. After being dumped (in a lake) by one thieving sleazeball, hope rears its head first in the form of Martin Marquez's film star Vittorio and then Arthur Darvill playing nervous tax accountant Oscar.
Both actors enjoy their cameos, although the man who threatens to steal the show is guest star Adrian Lester sensationally playing Daddy Brubeck, a quasi-religious hustler of the first order who sings, dances and seduces simultaneously.
Strong support also comes from Lizzy Connolly and Debbie Kurup, each sharing high points when given opportunities to sing together, particularly in the first rendition of "There's Gotta Be Something Better Than This".
Sweet Charity is packed with songs that have achieved classic status, "The Rhythm of Life" brings the house down thanks to Lester, while there are fine interpretations of several other songs, especially a sinister version of "Big Spender" featuring choreography from Royal Ballet favourite Wayne McGregor and timing that might have been borrowed, along with a sinister edge, from Chicago, while on its return "There's Gotta Be Something Better Than This" brings the evening to a bittersweet ending.
Ultimately, this show lives or dies on its central performer and its song and dance, the latter originally choreographed by legendary director Bob Fosse. Anne-Marie Duff is a fine character actress who brings wit and heart to the role. However, she is no triple threat, dancing capably rather than sensationally and displaying a singing voice that is low on power and gritty rather than tuneful.
Even so, Josie Rourke bows out of the Donmar with a visually stunning, musical extravaganza that should please the punters and will undoubtedly sell out.
Reviewer: Philip Fisher