Royal Exchange to host Manchester Theatre Awards
Published: 22 April 2013
Reporter: David Upton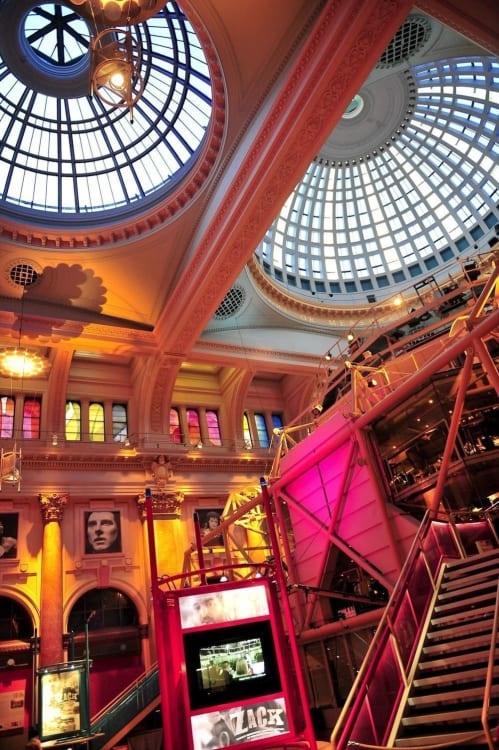 Manchester's Royal Exchange Theatre is to be the next venue for the city's annual theatre awards.
After the success of this year's event at the Opera House, organisers of the Manchester Theatre Awards have announced the Exchange as the setting for the 2014 awards ceremony.
This will mark the third year that the MTAs have been run as an independent concern organised by nine regional theatre critics.
They choose from among scores of homegrown and visiting productions annually to select around 20 categories for awards. These range over best performers, new plays, design, opera, dance and several trophies for the city and the wider region's vibrant and fast-expanding fringe theatre scene.
The Royal Exchange was among the joint winners of the prestigious Best Production award at last month's ceremony, for the re-creation of the Leonard Bernstein musical Wonderful Town, staged in conjunction with the city's Hallé Orchestra and Salford's Lowry arts centre.
Other winners honoured this year included Maxine Peake (Best Actress, Miss Julie) and Christopher Ravenscroft (Best Actor, The Winslow Boy) while Ray Fearon and Sian Phillips were awarded similar honours for visiting productions of Julius Caesar and Cabaret. Other trophies went to shows as vastly different in size as the touring Lion King, and the studio performance of Black Roses, the play centred on the hate crime killing of Sophie Lancaster. The panel were also the first to award recognition to Matthew Bourne's re-interpretation of the Sleeping Beauty ballet.
A spokesperson for the MTA Panel said that they were delighted to be able to make this early announcement of next year's event. "Since setting up the organisation we have been overwhelmed by the support and encouragement of all the venues and their management teams.
"Like us, they are determined that the country's second city of theatre should be recognised and honoured for its continuing achievements, especially at a time when the economy creates threats to the region's rich cultural legacy."
Manchester City Council is also an enthusiastic backer for the awards, along with key media partners.
The Royal Exchange event will be in March 2014 on a date yet to be confirmed.