Dancing Nation

Sadler's Wells / BBC Arts Digital
BBC iPlayer
–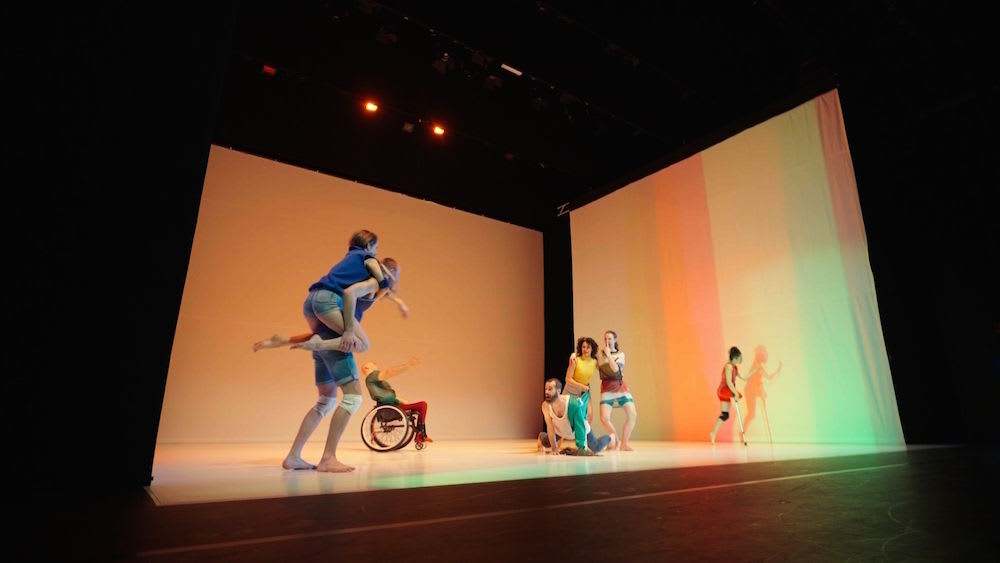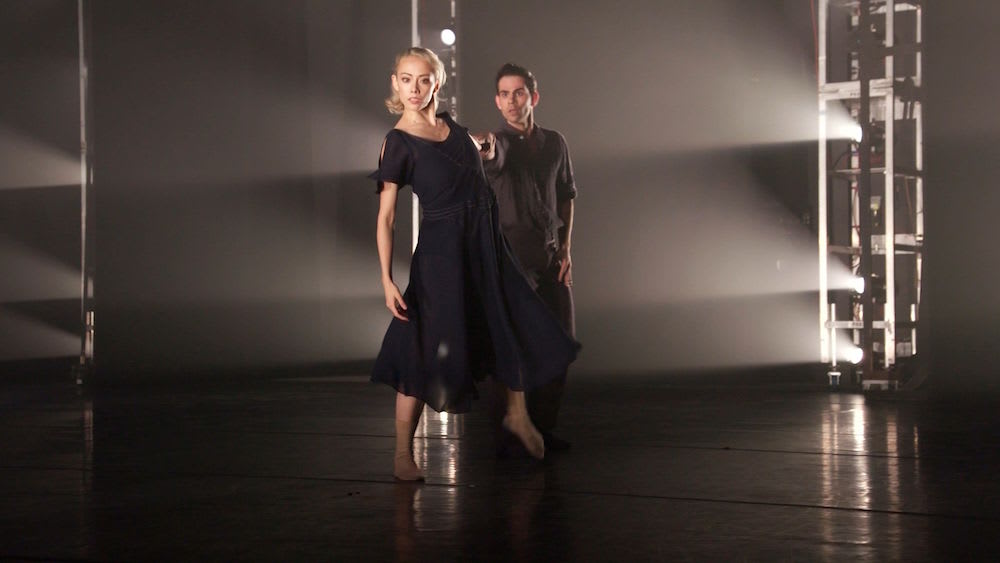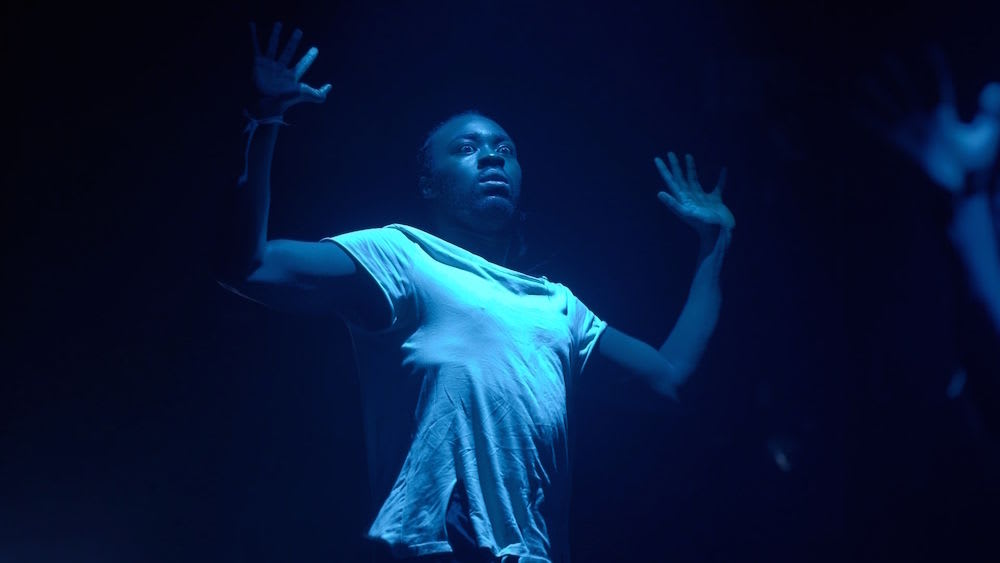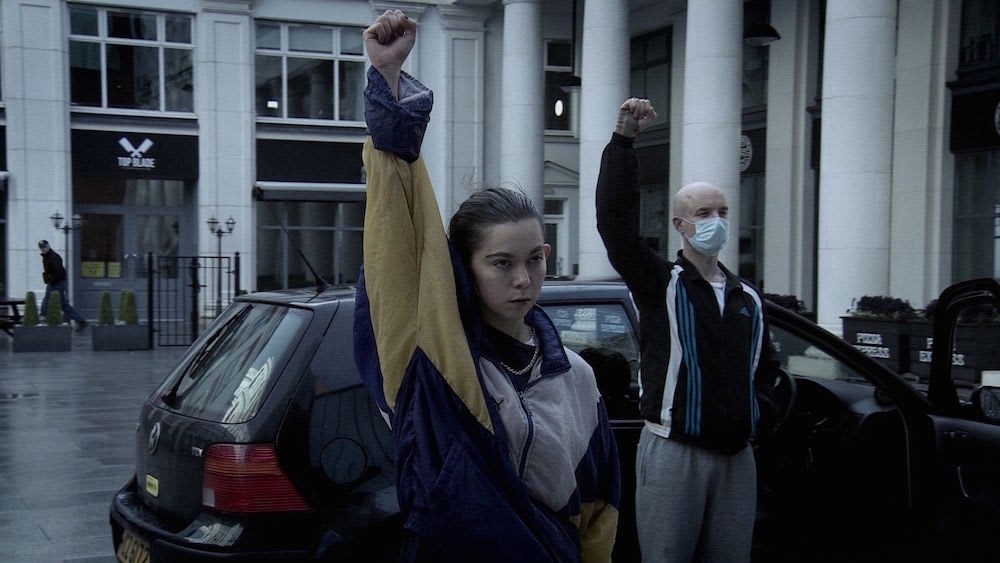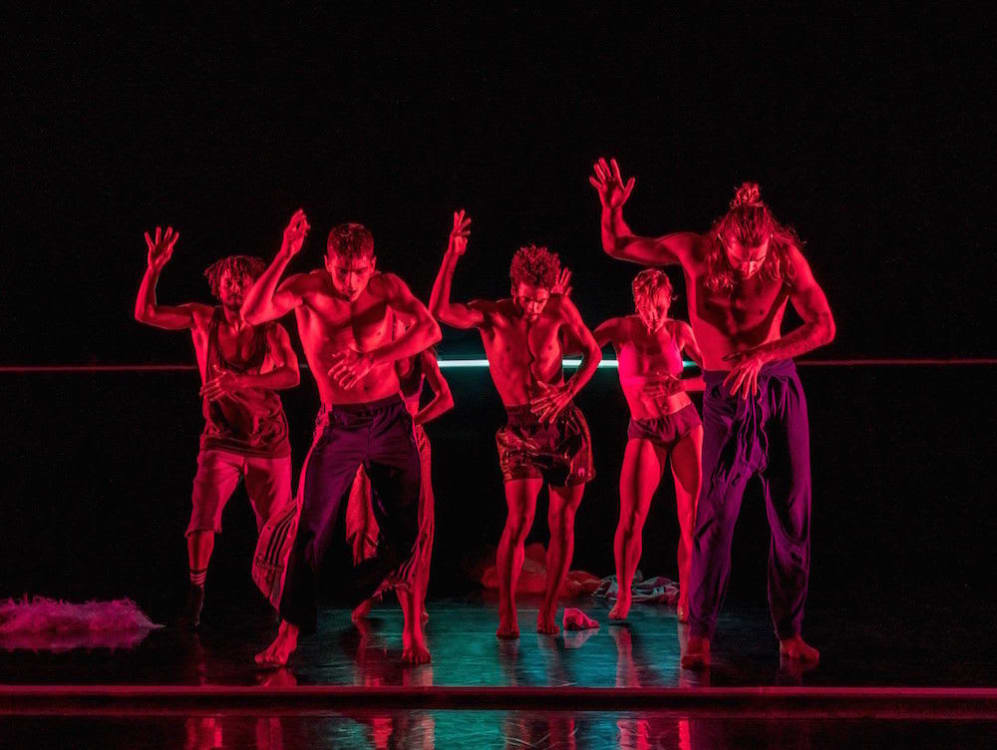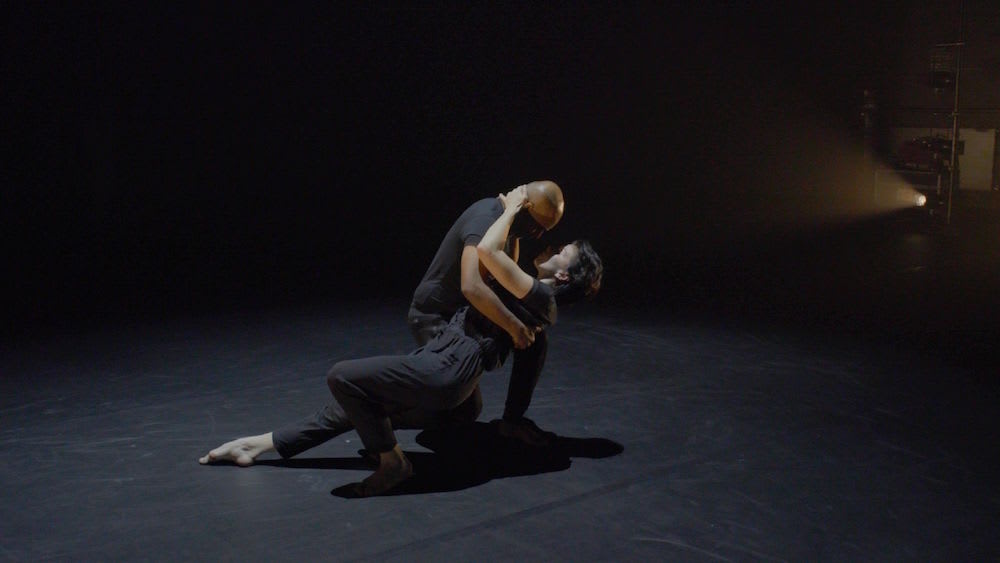 Three free one-hour programmes bringing you a melange of styles, from classical ballet to contemporary to hip hop, with interviews and insight from practitioners, Dancing Nation casts its net wide. Fifteen short pieces, some old, some new, five in part one, six in part two, and four in part three, there just might be something for everyone. Hopefully, it'll bring a new audience to Sadler's Wells.
Part one opens promisingly with Matthew Bourne's 1988 Spitfire - an advertisement divertissement—and it is a welcome witty camp distraction. Just the bit of escapism one needs in these grim times. To Ludwig Minkus's scores for Don Quixote and La Bayadère, six men in a variety of white underwear strike Charles Atlas poses amid gymnastic sequences, have a grand old time preening before an imaginary audience.
Candoco Dance Company follows with a sexy, vital excerpt from Face In. Joel Brown in wheelchair is one to watch. Seth Rook Williams's lighting is a colourful canvas for these fine disabled and non-disabled dancers.
Jonzi D also puts a smile on your face with his exuberant concept, Window Shopping. It does what is says: breakdancers perform in the window and passers-by are free to stop and watch. A bit of 'poppin', a bit of 'whackin', flamenco on the staircase, (I'd take that with a pinch of salt), and 'ballet', he says.
HUMANHOOD, Júlia Robert and Rudi Cole, choreographers and performers, whirl like dervishes in their own creation Orbis in the foyer on a round black carpet. Buses pass by, cars, people, but inside the building it is as empty as the moon, the dark side of the moon. In programme two, they twirl on the bright side of the moon, Sphera, in white, on a white carpet.
Programme one ends with English National Ballet's Stina Quagebeur's 2020 Hollow, a sympathetic duet about depression, which isn't depressing, a keeper, for sure.
Part two's opening Sphera is followed by Botis Seva's Olivier 2019 award winner BLKDOG. Newly shot on a sepulchral stage, it is a powerful work, which still makes me think of Guantanamo prisoners. There's VoiceOver—in fact there's quite a bit of voiceover in the new works—accusatory pointing fingers, and a touch of psychotherapy, but the synchronised dancing speaks louder than words, as six dancers in face-obscuring hoodies rise and fall as one.
The excerpt from Birmingham Royal Ballet's meditative and dreamy Lazuli Sky, which did get a live performance on the Sadler's Wells stage last year, has interesting overhead camera shots and Will Tuckett giving a thoughtful illuminating interview. Seven months in lockdown, he thinks, may have 'leveled the playing field', 'democratized things a bit'. "Dance is one of the art forms that makes you feel alive".
Boy Blue's Whyte extract from the simple yet complex Blak Whyte Gray, does just that, makes you feel alive. Three robots in white come to life to Mickey J's electronic music, precision popping and locking. They are amazing, and every tiny shift and move has my complete attention.
Oona Doherty's urban Hope Hunt and the Journey into Lazarus played out on a square in Belfast is an angry piece inspired by the French film La Haine, but it is the final piece, Akram Khan with Natalia Osipova in Mud of Sorrow: Touch, referencing his Sacred Monsters 2006 number with Sylvie Guillem, that is most deeply felt. Beautiful music, beautiful moves, Khan and Osipova fitting like a glove, but saddening. A sense of loss, which many know all too well these days... will we remember touch, he asks.
Uplift comes at the end of programme three from Rambert's disco dancing Rouge (filmed in May 2019) by Marion Motin, which reminds me of Sharon Eyal's passion for dance. Red strobe lighting, a gaggle of shoulder-twitching disco divas, music by Micka Luna, Ruben Martinez on guitar, a great diversion from life in the raw. At least we end on a high note, or should one be thinking of the AIDS epidemic that decimated a clubbing generation?
Prior to that light relief (for which much thanks) comes Matsena Performance Theatre's hazy Shades of Blue, a "response to the defining events of the last year", the pandemic and BLM. A piece about "fury, confinement and isolation"; a speech on " the power of protest and the longing for freedom"… A policewoman stands on the back of a prostrate man; spotlights pin six to the ground, the safety curtain goes up on an empty auditorium and a man shouts "are you numb yet"…
This strong piece with its screams, banners, fights and a hunched 'Hofesh Shechter' vocabulary, is followed by Northern Ballet's States of Mind, Kenneth Tindall's 2020 number, also responding to the present situation. There's a voiceover by Hugh Bonneville… "I am addressing you now… unprecedented in our lifetime and in the life of our nation …; " how long must I bury my anxiety and anger?"… ; "separation from those we love is the most singular pain", and so on. And yet, the classical ballet look is serene. Love is the answer, and creativity.
Which brings us to Shobana Jeyasingh Contagion commissioned in 2018 to commemorate the 1918 flue epidemic, and I find it a hard watch, I always have. White coffins litter the floor, familiar images of the spiked virus playing on them, images of dead bodies on these sarcophagi being cared for by eight stressed flailing young women, a voiceover tells of the "river Ganges swollen with dead bodies"… "Words cannot describe how pitiful the scene was." Medical scans, infected lungs, a simulation of dying, to me it's a ghoulish reverence.
On a personal level, living alone, apart from family, still mourning the deaths of my mother and husband within six months of each other not long before COVID hit the scene, I, for one, ache to get away from it all. I hear many saying the same. The arts are a great comfort, and one is so grateful to all the contributing artists, but oh for some joie de vivre. A hard ask, I know. During WW2, didn't many want light entertainment to take their minds off things?
Curated and executive produced by Alistair Spalding, Dancing Nation is a mixed bag you can dip in and out of at will. As Carlos Acosta says, "all the world is online", and we must cut our cloth… 2020 has been a catastrophic year for the theatre, but it's doing its best—what other option is there? "You must go on, I can't go on, I'll go on." (Beckett)
Reviewer: Vera Liber