Mixtape: Celebrating 20 Years of ZooNation

ZooNation: The Kate Prince Company
Sadler's Wells
–

Listing details and ticket info...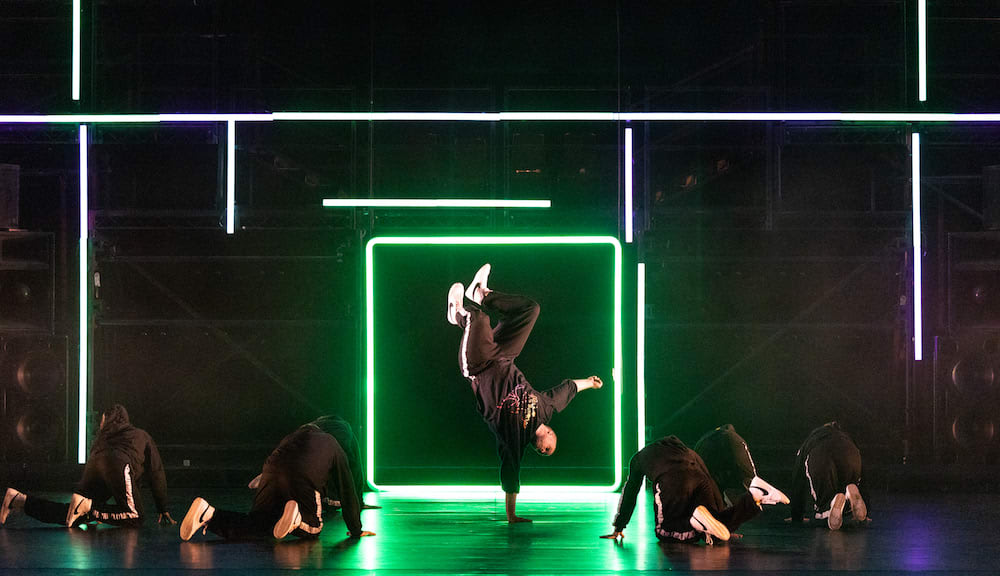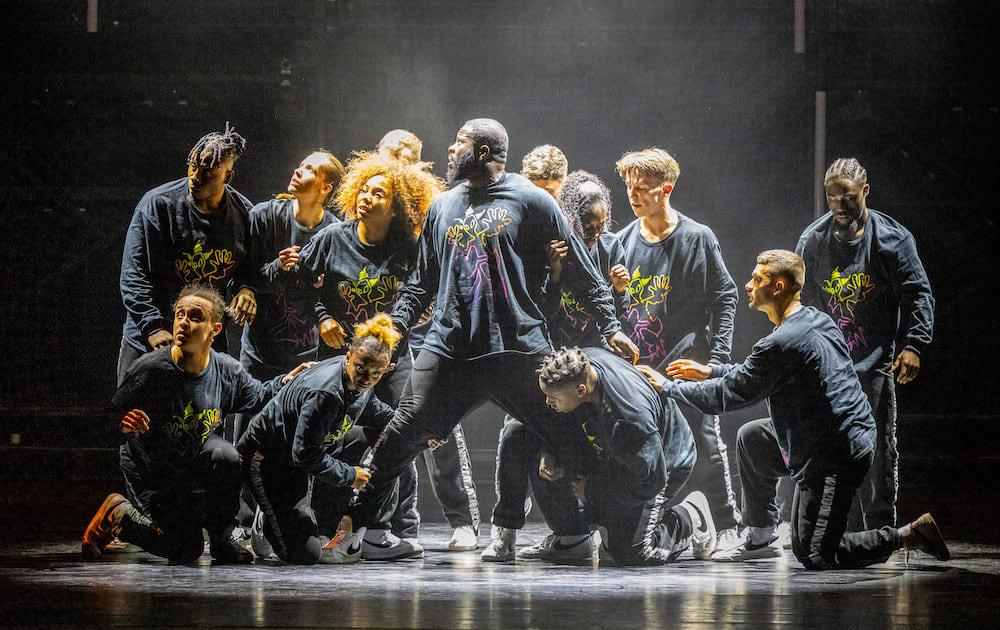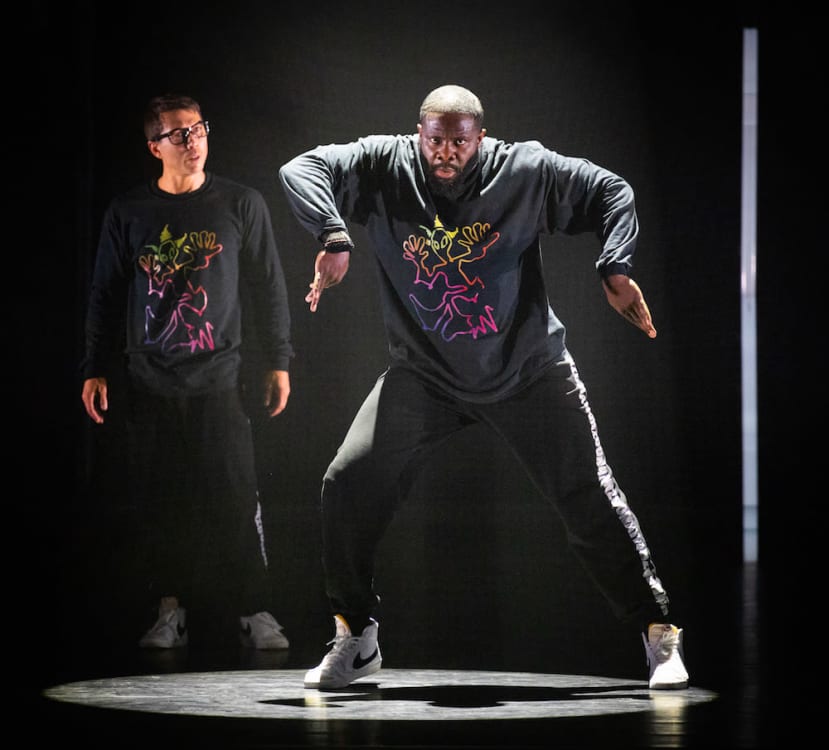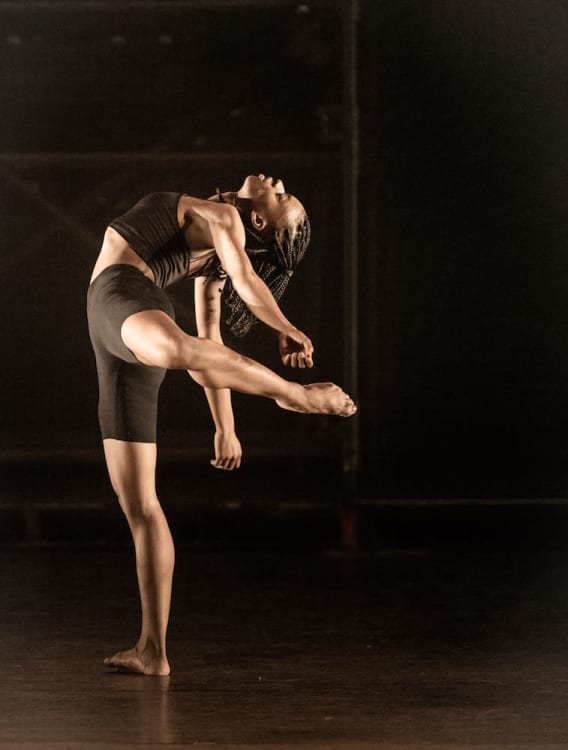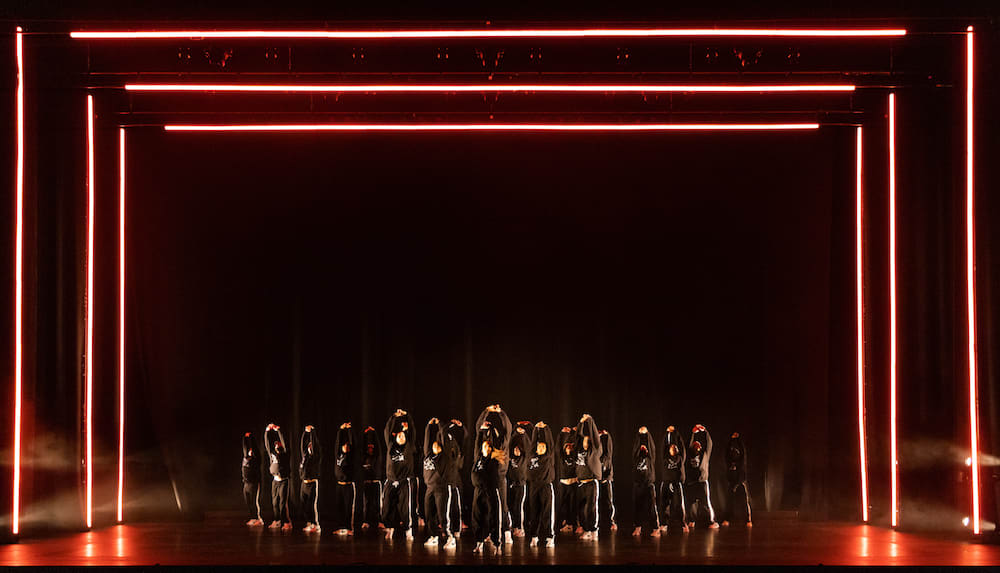 Who wouldn't want to see a ZooNation show, even a re-tread: Kate Prince is an astute mover and shaker. There's always life in a back catalogue: she's done ZooNation Unplugged and Into the Hoods: Remixed. And there's twenty years of success to celebrate—that she owes to her company and her students at the ZooNation Academy of Dance, who get a chance to perform.
Twenty years is a lot to fit into two hours of dance. Dannielle 'Rhimes' Lecointe and Bradley Charles, the evening's directors and associate choreographers, go for a pick and mix of numbers from past successes, Some Like It Hip Hop, Into the Hoods, Mad Hatter's Tea Party, Groove on Down the Road, Tales of the Turntable, and Message In A Bottle.
But, having seen the shows in colourful costumes and numbers in context, now we have extracts in black and white, and it's not always easy to pinpoint the show without the programme listings. It all depends on how good your visual movement memory is.
I love the moves, individual skills and group formations, and the sound is great with D J Walde as its musical director, original composer and performer (love him on guitar and beatboxing). Sheree Dubois, Jack Manley and Sherona Knight complete the musical quartet. Ben Stones's set design—neon-lit cassette tape symbols which make me think of Mondrian, and Dan Falvin's fluorescent art—is minimalist and efficient, and Charlie Morgan Jones's lighting is as dynamic as the dancing.
There are names from the past: Tommy Franzen, Andry Oporia, Lizzie Gough, Natasha Gooden, and many new, but the one that socks it to me is the krumping Christian Alozie—maybe I just like krumping, but his is the most intense performance of the evening, electricity running through his body. I can still see him in my mind's eye.
Black tracksuits for the professionals, white for the 16-strong youth company, with a Keith Haring style design logo on front and back, bring a uniformity, a military symbolism, to the proceedings, which militates against the witty narratives of the shows they are meant to be representing. This is an army on the march.
Mixtape is a slick recap, a nostalgic look back, but it begs for more street colour and less uniformity. Needless to say the dancing is full on, the performers, and the vociferous audience, making it a memorable experience. Encouraged to be vocal, the auditorium explodes with sound. Let it all out.
One number surprises: a contemporary dance duet—"Fields of Gold" sung by Beverley Knight from Message in a Bottle—a gentle love duet from Nafisah Baba and David Cottle (I think, as dancers are not individually credited) that is a pause for breath.
Maybe this show is a pause for breath before Kate Prince's Sylvia bursts on to the Old Vic stage early next year. But tonight it is also honouring the remarkable (and I mean remarkable) late Teneisha Bonner (1981–2019), and others the ZooNation 'family' has lost in recent years. There is to be a scholarship in Bonner's name.
Reviewer: Vera Liber