Russian Ballet Icons Gala: The Story of Russian Ballet

Ensemble Productions
London Coliseum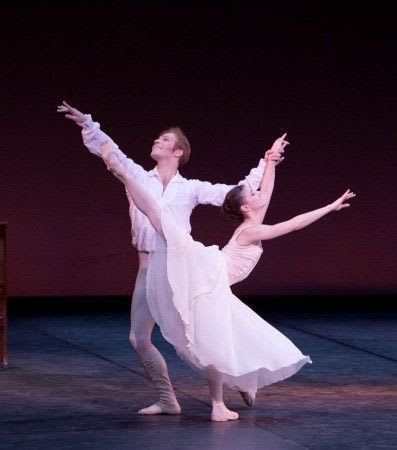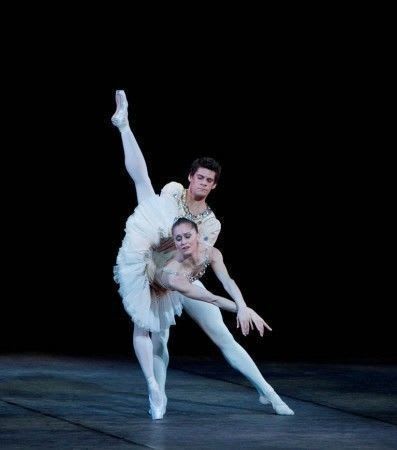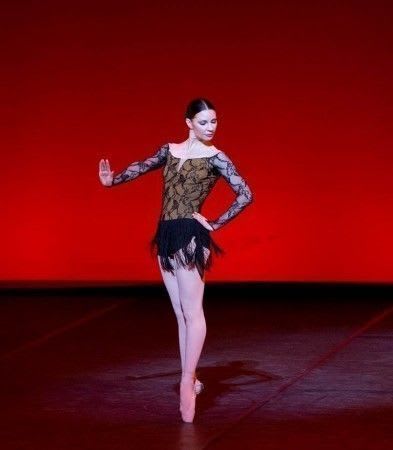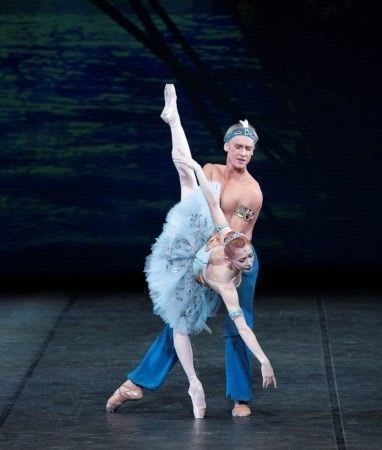 For one day only, as part of the Year of Russian Culture in the UK, Ensemble Productions has gathered an unbelievable eye-watering roster of world-class international dancers, many at the top of their game, some just starting out, all heavily laden with awards, to celebrate The Story of Russian Ballet.
You might say we celebrate it all the time anyway, indebted as our main dance companies are to the nineteenth century Imperial Russian tradition and training: both leading British companies perform the Russian classical ballet repertoire, Petipa's Sleeping Beauty the Royal Ballet's signature piece.
Out of that Imperial tradition came Diaghilev's Ballet Russes, which produced not only Ninette de Valois, founder of the Royal Ballet, and Alicia Markova, founder of English National Ballet, both of whom danced with Ballet Russes, but also Anton Dolin and Tamara Karsavina, who brought Russian ballet traditions into the Royal Ballet School.
Not to mention Rudolf Nureyev and Natalia Makarova who injected more Russian fervour into British dance. Balanchine, who trained with The Imperial Ballet and worked for Diaghilev, is another bloodline.
Visits from Russian companies continue to inspire today. And these days there is constant movement of dancers between companies across Europe and the continents. And so on and so forth. You get the picture. There is a deep pot to dip into.
Getting so much talent, leading dancers from the Bolshoi, Mariinsky, Stanislavsky, Royal Ballet, English National Ballet, Berlin Staatsoper, and Hamburg Ballet, such a calibre of dancers with their full diaries, out on one Sunday evening is no mean achievement. Olga Balakleets, Ensemble's director, and her team have surpassed themselves.
A chain of thirteen gala extracts ranging from Marius Petipa, Mikhail Fokine, Agrippina Vaganova, Asaf Messerer, and Vasili Vainonen interwoven with George Balanchine, Kenneth MacMillan, Alberto Alonso and John Neumeier show off, on the whole, not only ballet's historical thread and superlative dancing but also give the orchestra of English National Ballet under the direction of Valeriy Ovsyannikov a chance to shine in a delicious musical repertoire.
Inevitably amongst the athletic feats, fish dives, cabrioles, fouettés and grand jetés en tournant galores, barrel turns, variations, coda—all the artillery of the grand gala gesture—the quieter moments stand out, when musicality and emotion are given a chance.
Real life partners Alina Cojacaru and Johan Kobborg, fine actors both, reprise their famous Manon Bedroom Pas de Deux delicately, cautiously, as Massanet's dramatic music raises the temperature.
John Neumeier's neoclassical Adagietto from La Muette is a welcome palate cleanser after Petipa's Le Corsaire, danced by Igor Zelensky proving, amazingly, he can still do it, and Iana Salenko, who guested recently with the Royal Ballet. In simple white shift and vest Silvia Azzoni and Aleksandr Ryabko's clean unadorned lines and lifts to Mahler's Fifth reminded me of Balanchine's Apollo.
But it is Balanchine's Diamonds Adagio (to Tchaikovsky's opulent 1875 Symphony No 3 in D major) from his Jewels as performed by Marianela Nuñez and Thiago Soares that reigns supreme, surpassing even the much-loved ENB's favourite confident dance partnership Daria Klimentová and Vadim Muntagirov in The Sleeping Beauty Grand Pas de Deux.
He is now with the Royal Ballet and she is retiring, so it was lovely to see them on the Coliseum stage again. But RB's Marianela Nuñez partnered oh so beautifully by husband Thiago Soares is pure perfection—I almost wept with joy. Klimentová may flash her flirting eyes at the audience, but Nuñez's steely dazzling command must take the prize by a pinch.
Petipa's ballets bookend both halves: La Bayadère (Alina Somova and Timur Askerov both excellent) and Sleeping Beauty; Le Corsaire and Don Quixote Grand Pas de Deux, the latter danced by Zelensky protégé Sergei Polunin and the delightful fleet-footed Ksenia Ryzhkova. Soft-footed Polunin not only had fans as backdrop but there were plenty of his fans in the audience.
Fokine was represented by Petrushka (danced by ENB's Dmitriy Gruzdyev), which is not really the best choice for a gala, and gala favourite The Dying Swan. Alina Somova's lyrical arms (and six o'clock extensions) in the opening La Bayadère fragment are put to effective use in The Dying Swan, but she is not yet the swan in spirit. Once you've seen Ulyana Lopatkina's interpretation, all else pales. Ballet is not just technique, but soul and expression. Russians above all know that.
Alberto Alonso's 1967 Carmen commissioned by Maya Plisetskaya brings a dash of contemporary red fire after Neumeier's cool Adagietto. Statuesque Maria Alexandrova takes on tall toreador Yuri Smekalov and wins by a mile in this steamy slowly unfolding erotic dance to the death.
But blink and you'd miss ENB's Elena Glurdjidze and Arionel Vargas in Messerer's very brief breezy 1954 Spring Waters based on Tyutchev's short 1829/30 nature poem Vesenniye vody put to music by Sergei Rachmaninov.
A pert Iana Salenko (double and triple full complement of fouettés and double speed pirouettes a speciality here as in Le Corsaire) and an insecure Marian Walter are hard put to erase memories of Natalia Osipova and Ivan Vasiliev in Flames of Paris, whilst Elena Yevseyeva and Kimin Kim produce more fouettés and grand jetés en tournant fireworks in Vaganova's 1935 rewrite of Petipa's Diana and Acteon Pas de Deux from La Esmeralda. Young Kim almost brings the house down with his winged flight.
How will Ensemble Productions top this year's ninth annual Russian Ballet Icons Gala next year? They get better by the year.
Reviewer: Vera Liber