The Royal Ballet: Live – Within the Golden Hour

The Royal Ballet
The Royal Opera House
–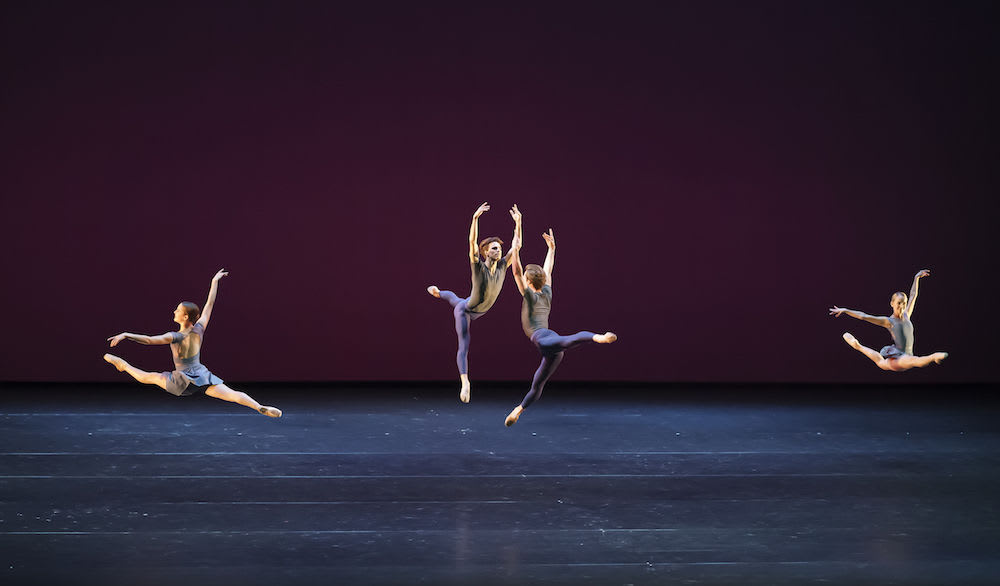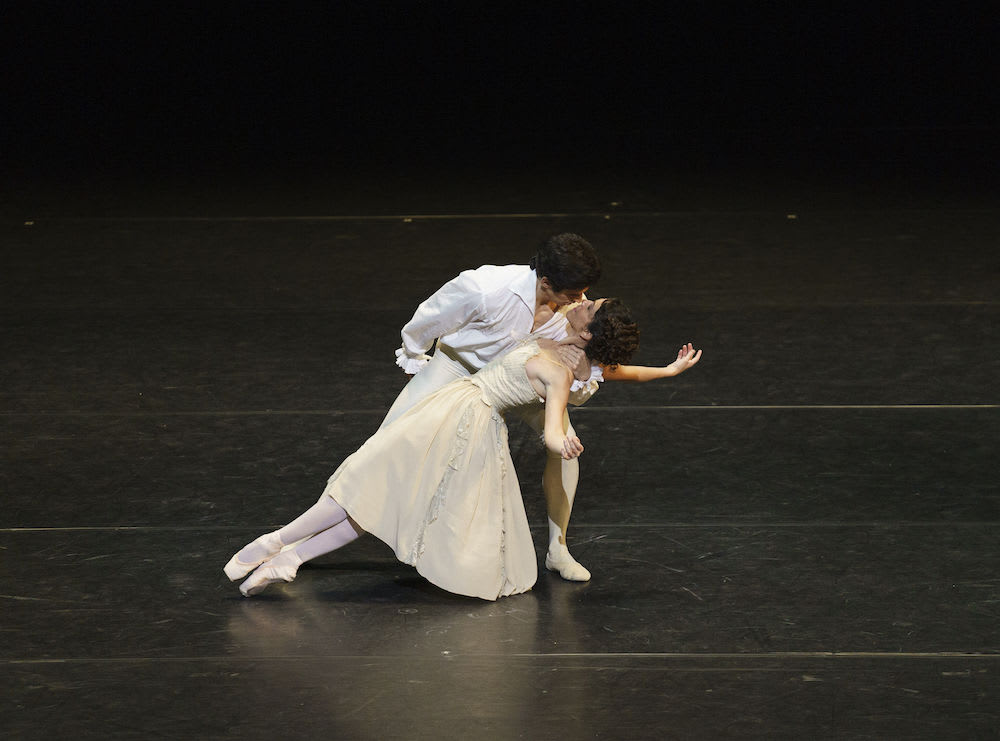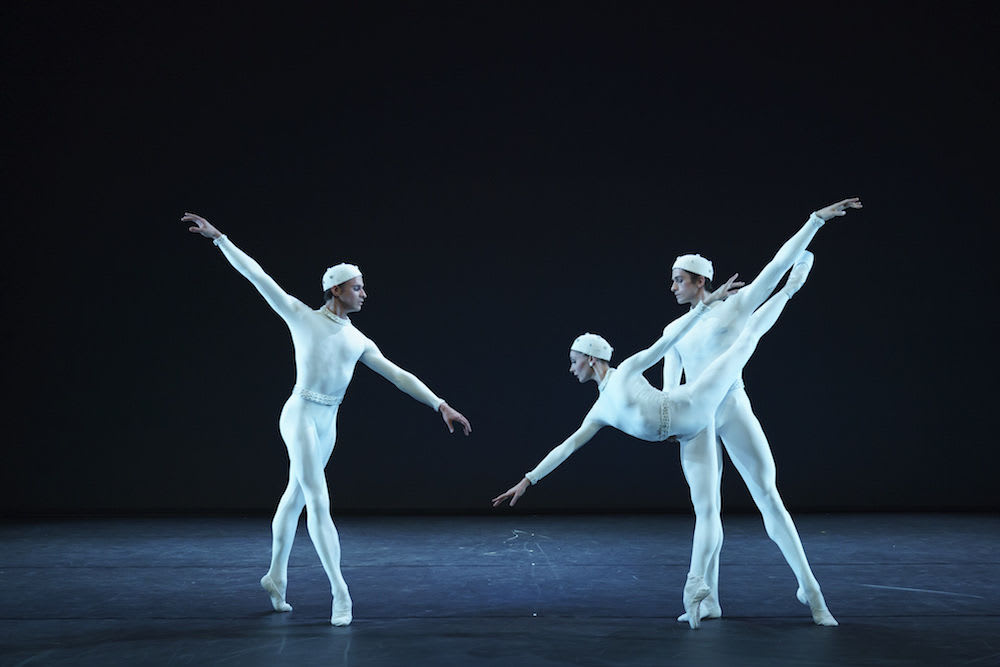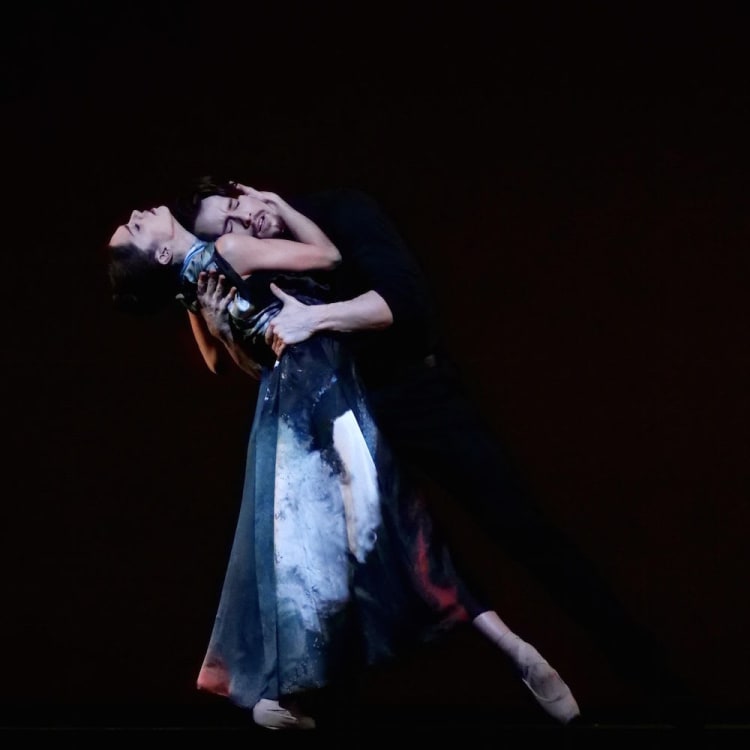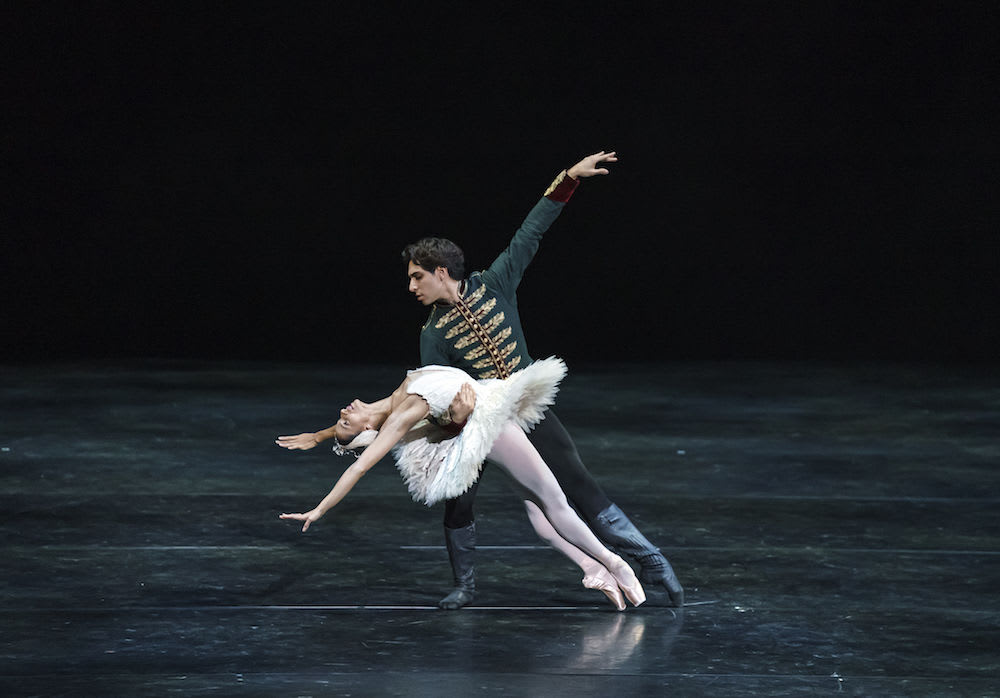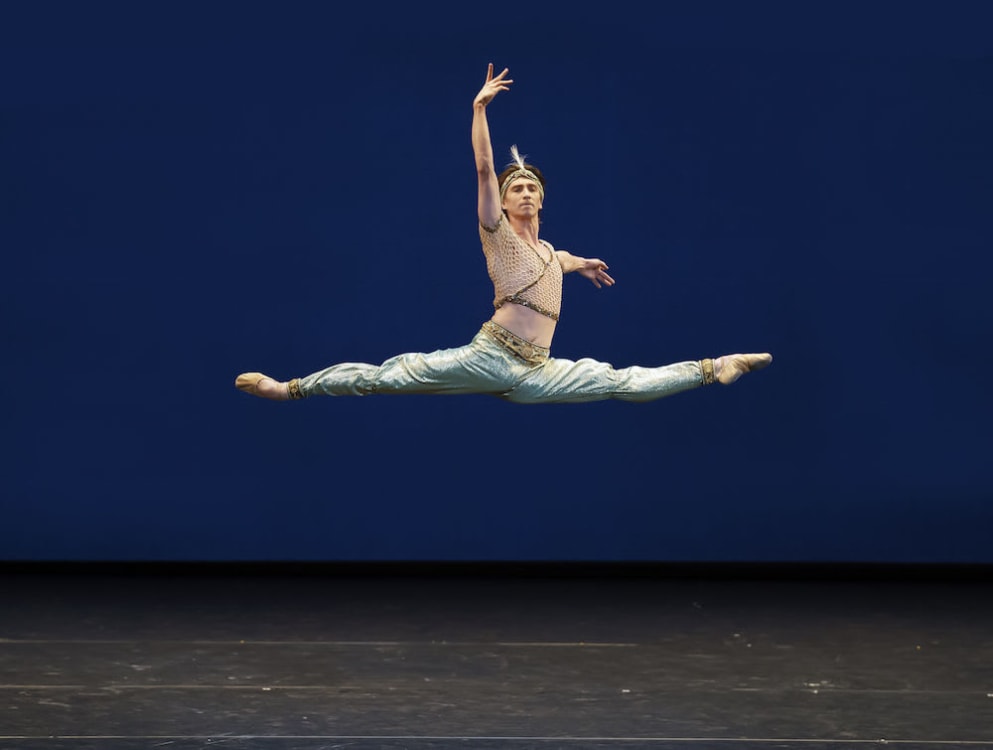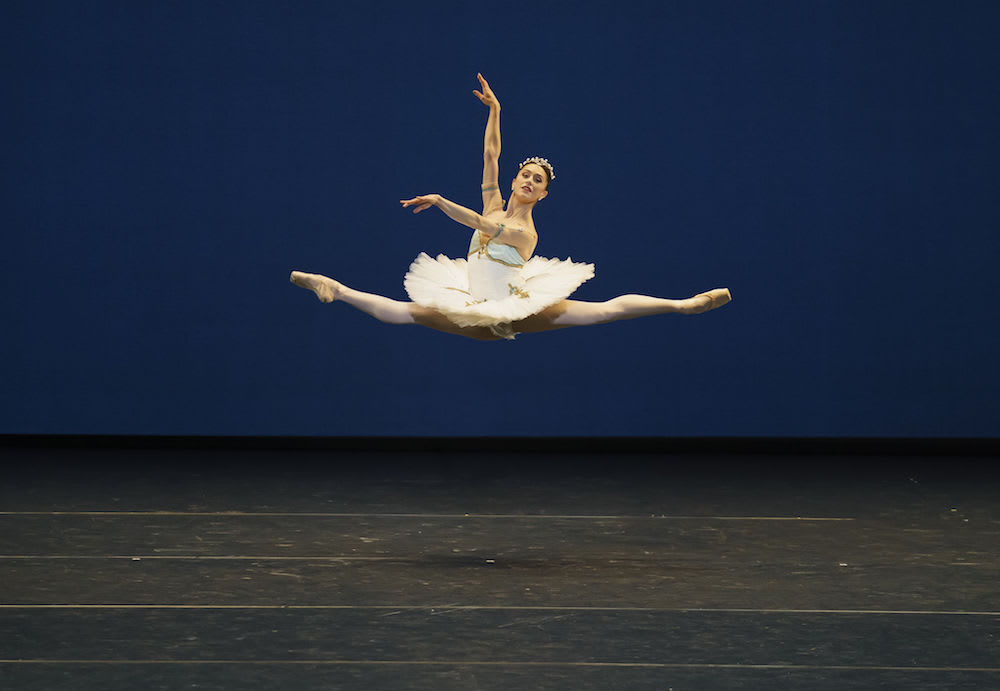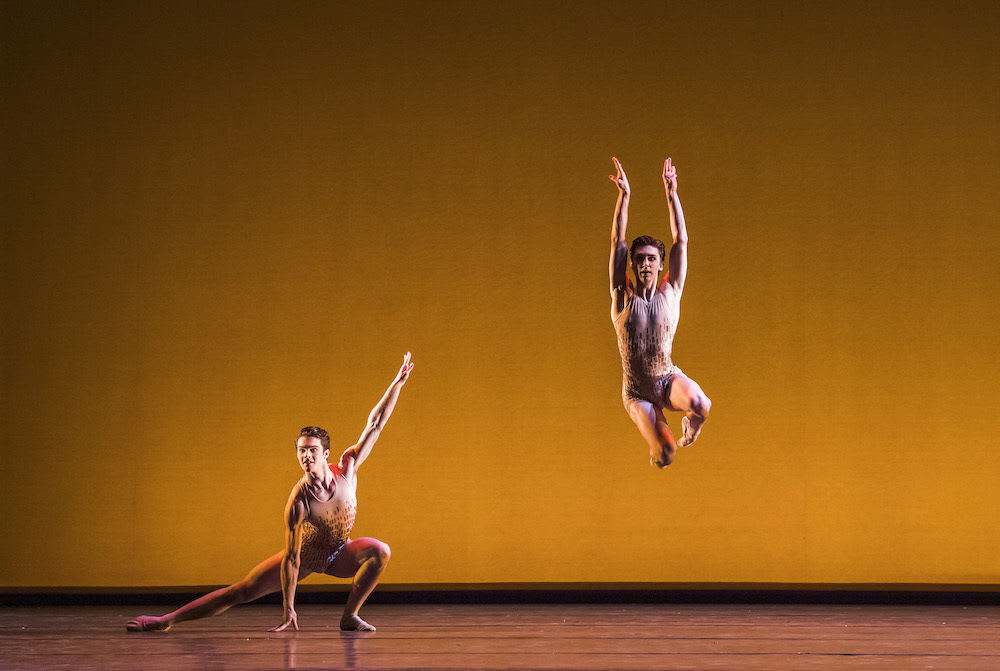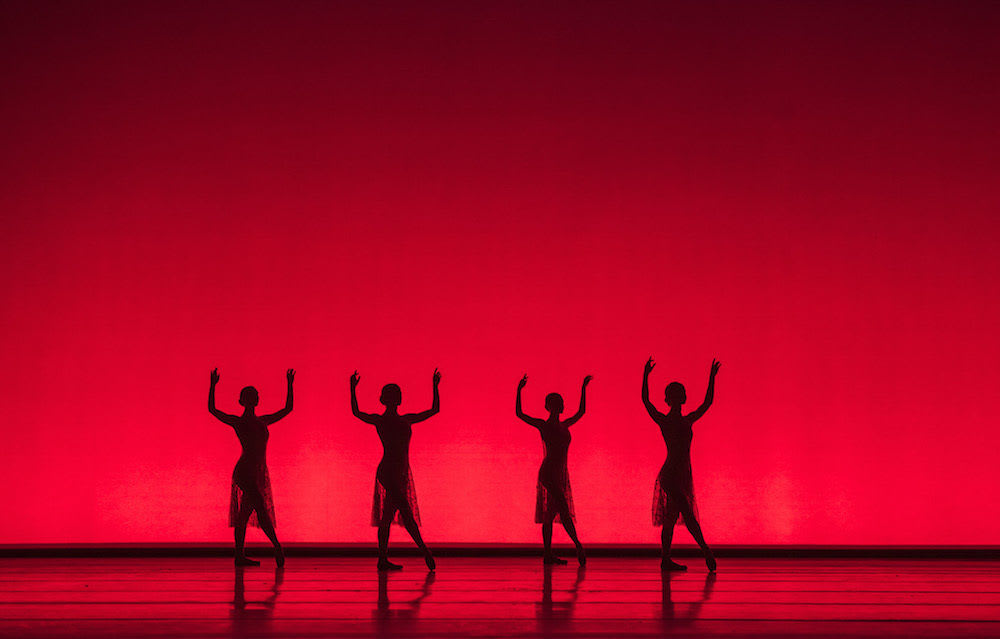 Another exquisite, must-see, standout online lockdown streaming from the Royal Ballet—a dream of a programme—this time with their colleagues in the auditorium to cheer on the young artists and experienced seniors in the company.
Dreamy is the mood, the music and the dance. And what would we do without the Russians? Out of twelve numbers, four pieces are to Rachmaninoff, two Tchaikovsky, one Shostakovich, choreographers George Balanchine, Mikhail Fokine, Lev Ivanov and Marius Petipa a direct line from St Petersburg's Imperial Ballet, and their influences are everywhere. But that's the wonderful world of ballet, its history ever present, cross-fertilisations and homages.
Frederick Ashton influenced by Bronislava Nijinska, Cathy Marston's In Our Wishes (in my previous review I thought it Terence Rattigan's Deep Blue Sea) I gather refers to Masha and Vershinin's reluctant parting in Chekhov's Three Sisters, which Kenneth MacMillan had already explored in his 1990 Winter Dreams.
The evening opens with a world première from Valentino Zucchetti, Scherzo (Rachmaninoff), for an energetic cast of sixteen younger members of the company. Patterns and shifting formations are marvellously Balanchinean to my eye. Mirror images, reflections, ever-changing scenarios and so much traffic across the stage, one can barely keep up. And Christopher Wheeldon's half-hour Within the Golden Hour (music Ezio Bosso and Antonio Vivaldi) created in 2008 for San Francisco Ballet ends the two-hour stream of dance on a high.
Costumed in Jasper Conran glitter, this is danse à grande vitesse, as I've said before, three lead couples (Anna Rose O'Sullivan and James Hay, Fumi Kaneko and Reece Clark, Sarah Lamb and Ryoichi Hirano), with an auxiliary four more in support, are unstoppable machine-age pistons in a midsummer's dream, fireflies and fairies, yet I prefer the duets that break up the frantic action and soothe lockdown nerves.
In between these dynamic bookends are eight gala pas de deux and two solos, and all without exception are wonderful escapist balm for the soul. Ashton's Rachmaninoff Rhapsody sends shivers down one's spine. Akane Takada's will o' the wisp in Alexander Campbell's tender arms, her head on his shoulder, his wistful gaze into the distance, are pure Romanticism.
A quite different Ashton from 1965 follows, Monotones II, a pas de trois to Erik Satie's Gymnopédies. Three graces, all in white bodysuits with bejewelled cloche helmets, an other-worldy trio (Melissa Hamilton, Reece Clarke, Nicol Edmonds) performs standing geometric precision gymnastics, she an object, or maybe a goddess, between the two men in a 'Jules et Jim' scenario, a gyroscope twisting, leg in a standing splits. Restrained simple steps make me think of Les Noces.
Anna Rose O'Sullivan and Marcelino Sambé in pastel pink are another romantic couple in Balanchine's classical Tchaikovsky Pas de Deux. This is true gala fare with the usual fireworks, fouettés de rigueur.
Cathy Marston's anguished In Our Wishes (another Rachmaninoff piece) danced by Romany Pajdak and Calvin Richardson, is followed by Francesca Hayward and Cesar Corrales in Swan Lake, and then by one of my favourites, the bedroom scene from Manon, in which Federico Bonelli and Laura Morera, fine actors both, show how to go full out in a seductive MacMillan number. Massenet's elegiac music seduces even more.
Shostakovich's Concerto gets a simple yet breathtaking treatment from MacMillan: Yasmine Naghdi and Nicol Edmonds, in apricot unitards against a rouge moon, are in another dream world. I lose track of time.
Two solos, William Bracewell in Ashton's Dance of the Blessed Spirits (music Gluck) and Natalia Osipova in Fokine's The Dying Swan (music Saint-Saëns) touch the soul, but it is the final pas de deux from Vadim Muntagirov and Marianela Nuñez in Le Corsaire (after Petipa, music Drigo and Minkus) that provides the ultimate orgasmic thrill.
Regal, exotic, commanding, not a foot wrong, what a pair! And what has happened to Muntagirov during lockdown—gone is the boy; behold the man at the peak of his talent. He exceeds my Baryshnikov bravura benchmark. Both are outstanding in their heart-stopping variations, and their rapport is remarkable. Étoiles in the ballet firmament.
What a lift to the spirit this programme is! If you need your mind taking off the unsettled and unsettling present, you could do worse than this. The music alone transports—Robert Clark and Kate Shipway on piano, Katherine Baker on flute, the orchestra under Jonathan Lo—a glorious melding of talents. I need to watch it again, and you can multiple times on demand till 13 December.
Reviewer: Vera Liber