The Thread
Artistic direction and choreography Russell Maliphant, music Vangelis
Lavris Productions, Athens
Sadler's Wells
–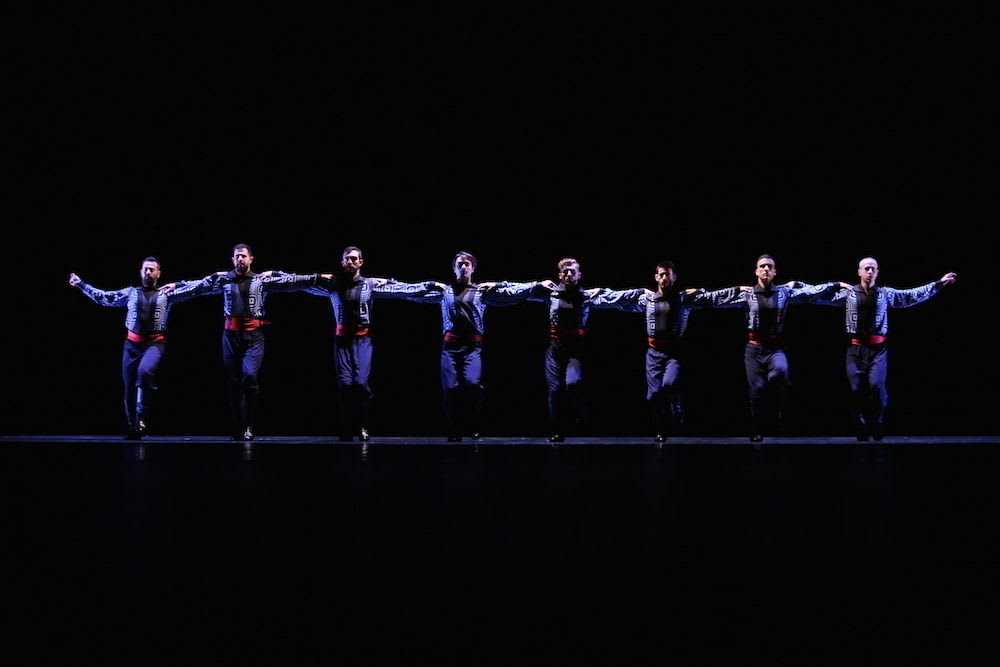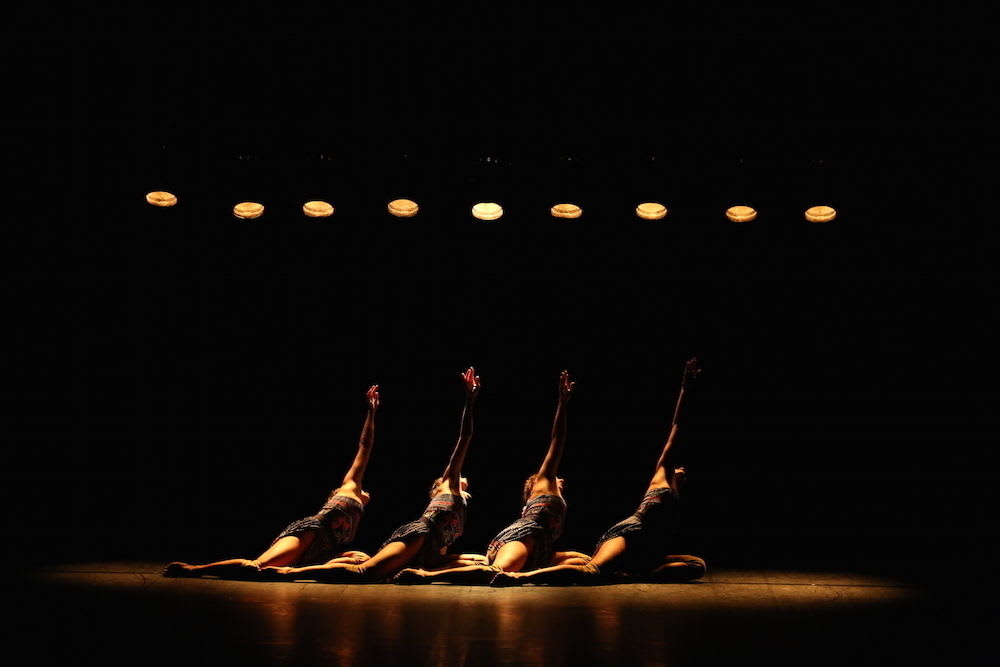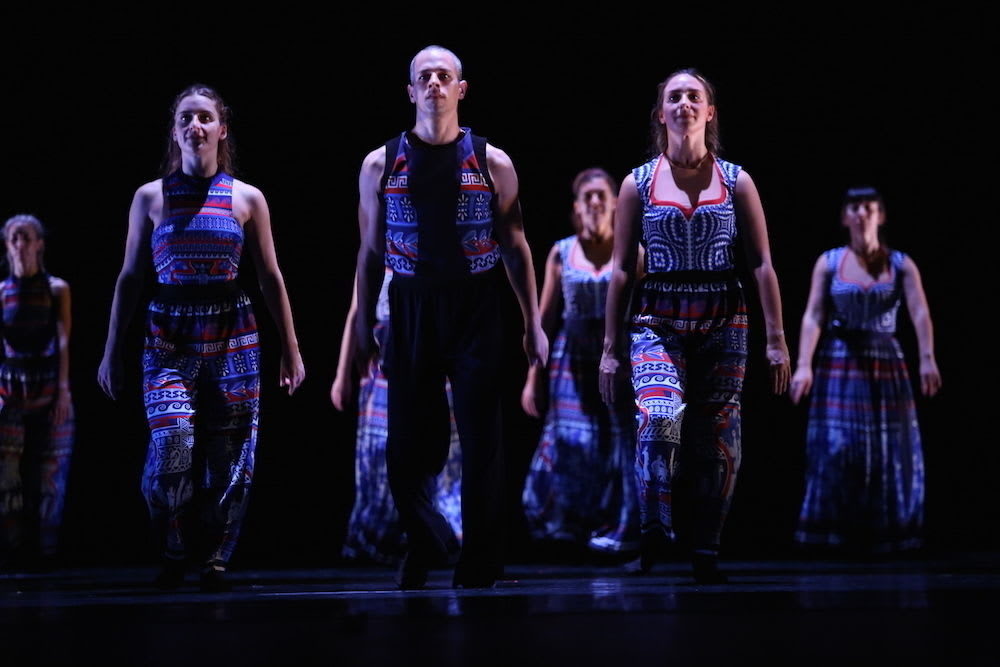 Invited by Georgia Illiopoulou of LAVRIS, an entrepreneurial Athens company interested in cross-pollinating with other cultures, to create a new work to the dramatic music of Vangelis (Blade Runner, Chariots of Fire), how could Russell Maliphant refuse? In any case, much of his work is about cross-pollinating, or absorbing information from other forms of movement into his muscle memory.
Royal Ballet trained, he has studied t'ai chi, capoeira, Rolfing, and more, and in his youth, he admits, he was taken with Ukrainian folk dancing. So Greek dancing can't be much of a stretch. Nor can working with eighteen dancers, blending six traditional folk dancers with twelve contemporary. I seem to remember him taking on eighteen in his 2014 Second Breath for English National Ballet.
Maliphant's usual practice is small scale: for Sylvie Guillem, for Daniel Proietto (AfterLight), for himself and his wife Dana Fouras, and that is incorporated into The Thread's solos, duets and trios. A thread of all his previous works and influences runs though his new interval-free seventy-five-minute creation.
A thread to the past and the future, he says. I distinguish the 2014 Fallen for the ten-strong Talent of the BalletBoyz, and I think of the fallen Hector of Troy. A thread to Greek classicism, Ariadne's thread. One sees it in the frieze profiles of the dancers' lines and in the Nike goddesses' stately processions, proud temple priestesses (dressed in Mary Katrantzou's fabulous folk-inflected designs). And Amazons equal to the men when they don black trousers.
Maliphant's distinctive sculptural style, aided by chiaroscuro lighting from Michael Hulls, elegant, unhurried, is visually stunning, spellbinding, hypnotic. I'd be in danger of drifting off to Lethe's still waters if it weren't for Vangelis's apocalyptic musical score: heavy drum beats, pan pipes, crashing synth rock. Not what one associates with Greek folk dance, but it works, and naturally there's some bouzouki in there, too.
Circle dance, concentric circles, columns, weaving lines, cross stitch, plaiting patterns, arms entwined: a gliding script of traditional folk dance, serene, mystical, of time immemorial. The traditional blends with contemporary low gravity slides, flips, even cartwheels, but all the while the pace is even, rhythmic: women dance, men dance, the permutations vary.
In Hulls's blocks of light, splitting into geometric confining shapes, the dancers appear and disappear as if by magic. Till at the end long strips of light widen the stage for the finale, encouraging the performers' endless roiling and rolling.
Twelve episodic chapters, or so it seems, lighting directing the changes, a camera shutter snapping distinctive sections into life. A showcase for the excellent dancers: arms catch the light, shoulders, too, but it's the male traditional dancers, their calling out (there's also bird song, cow bells and village noises in the layers of musical invention), the little guy on the end doing his individual thigh and foot slapping, that gets the audience response. The footwork is riveting.
The audience applauds each 'number' and gives them a rousing cheer (this is The Thread's third night, Sunday night, not press night) at the 'Michael Flatley' end. Greek folk dance, Eastern European dance, why not Irish… Dance responding to elemental music driving our instinct to move to its compulsive beats, I can barely sit still.
And it is therapeutic—ritualistic and therapeutic, ecstasy and exorcism. Village square dancing, special occasion dancing, dancing because they must, the crashing music demands it.
Reviewer: Vera Liber