The Kingdom of Back / Mamela… / The Shape of Sound
Choreography Morgann Runacre-Temple, Mlindi Kulashe, Kenneth Tindall, music Frank Moon, Jack Edmonds, Max Richter after Antonio Vivaldi
Northern Ballet
Linbury Theatre, Royal Opera House
–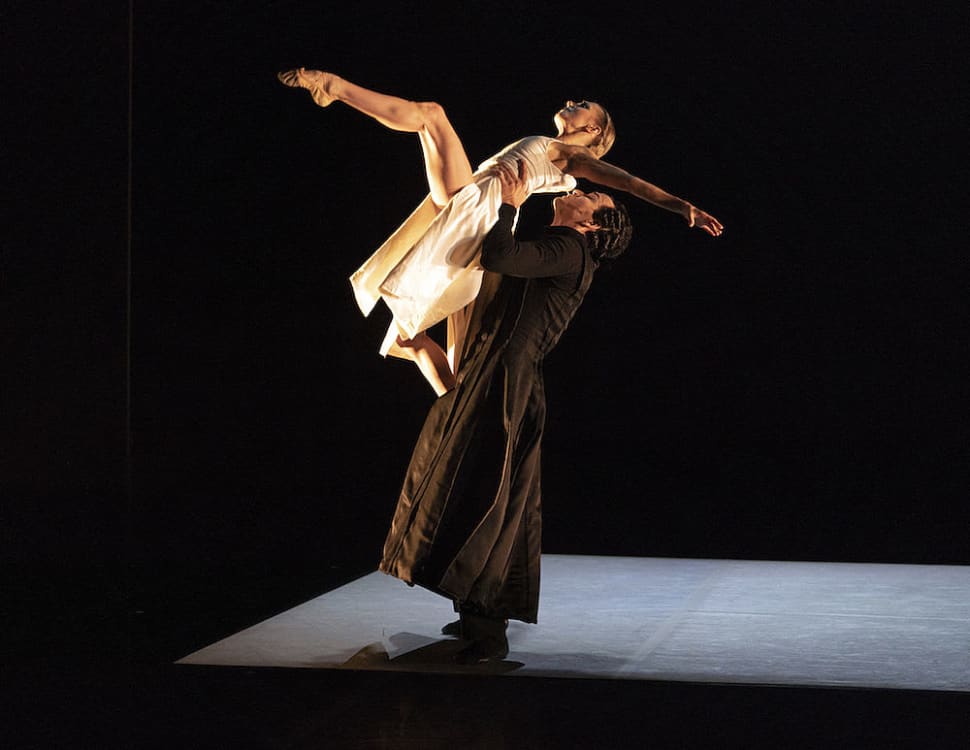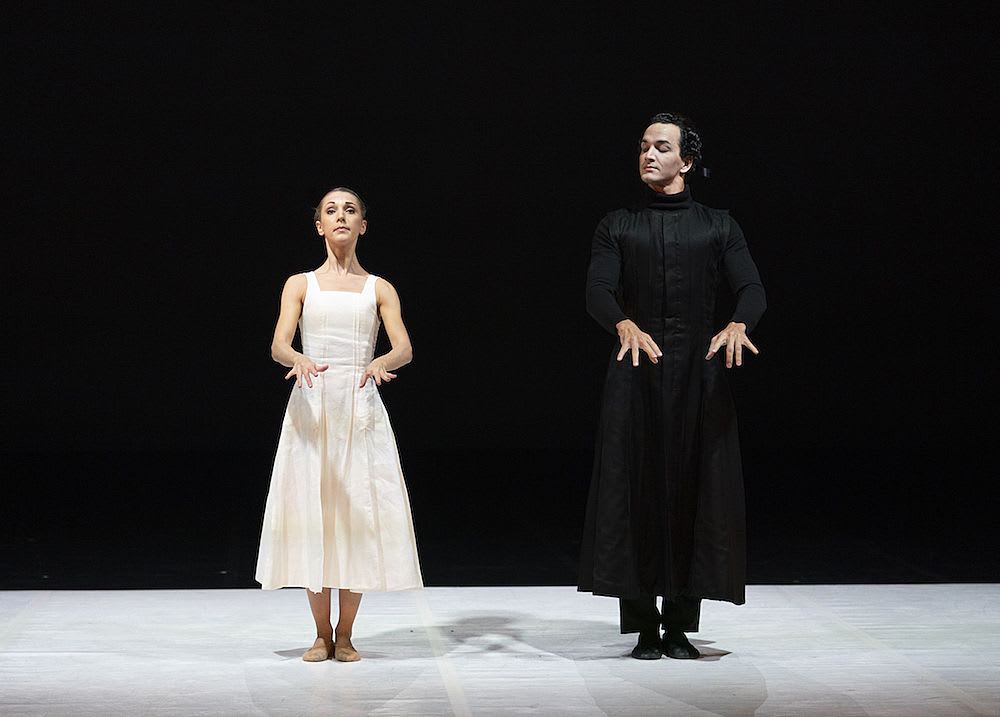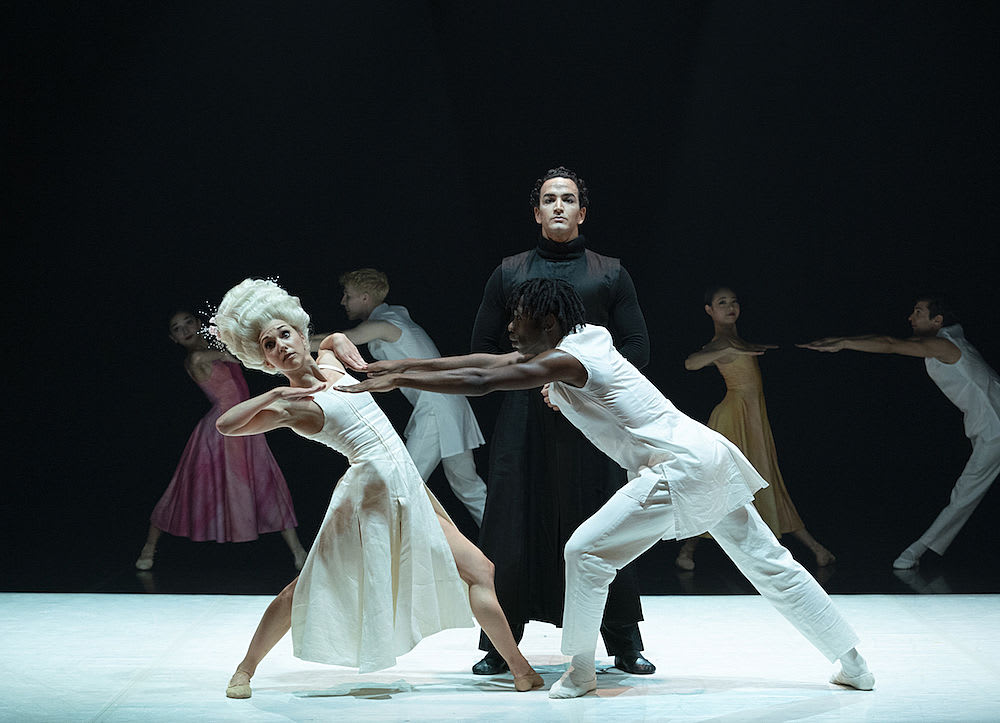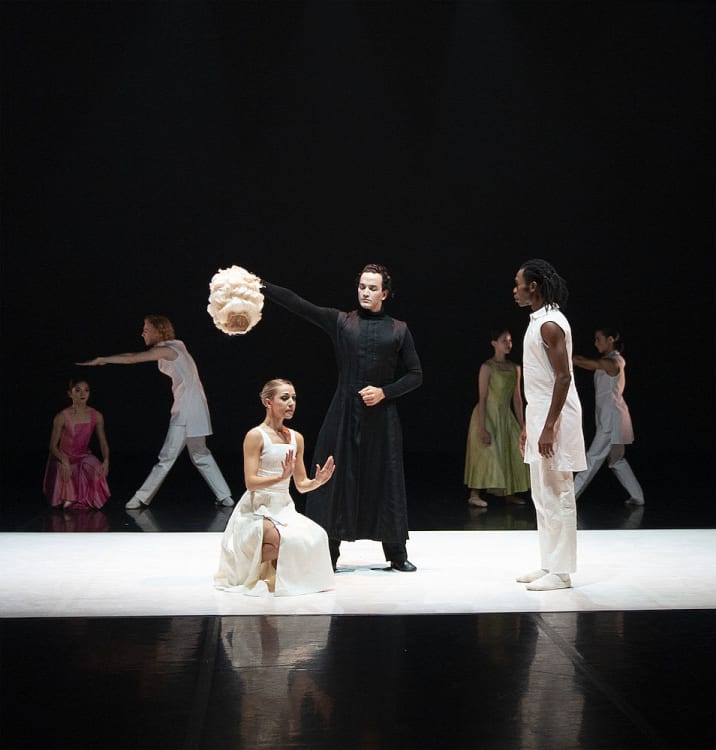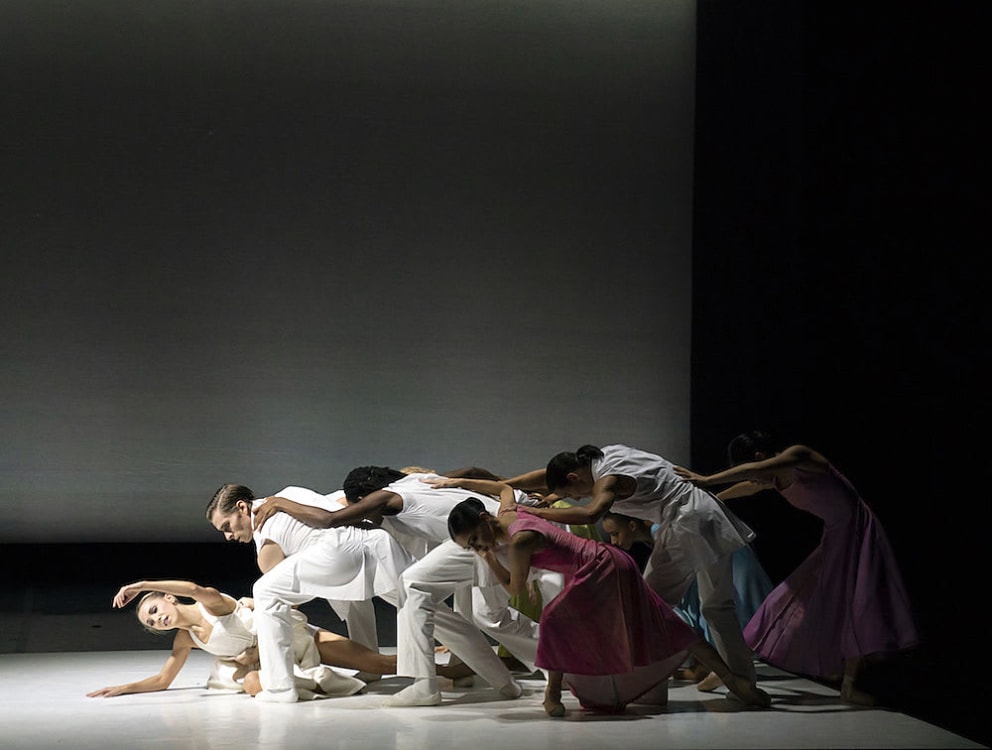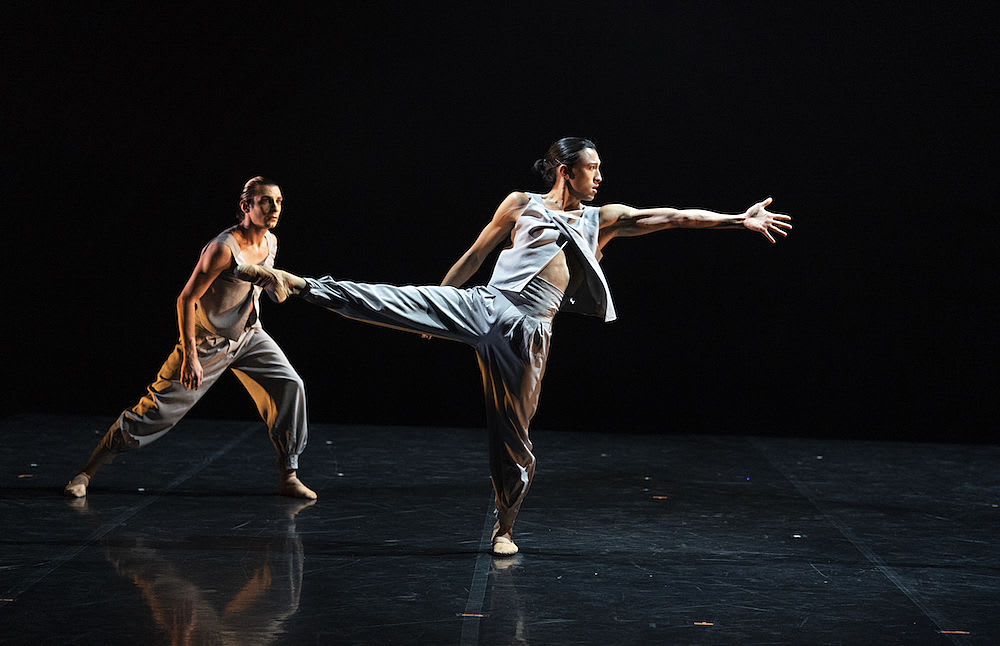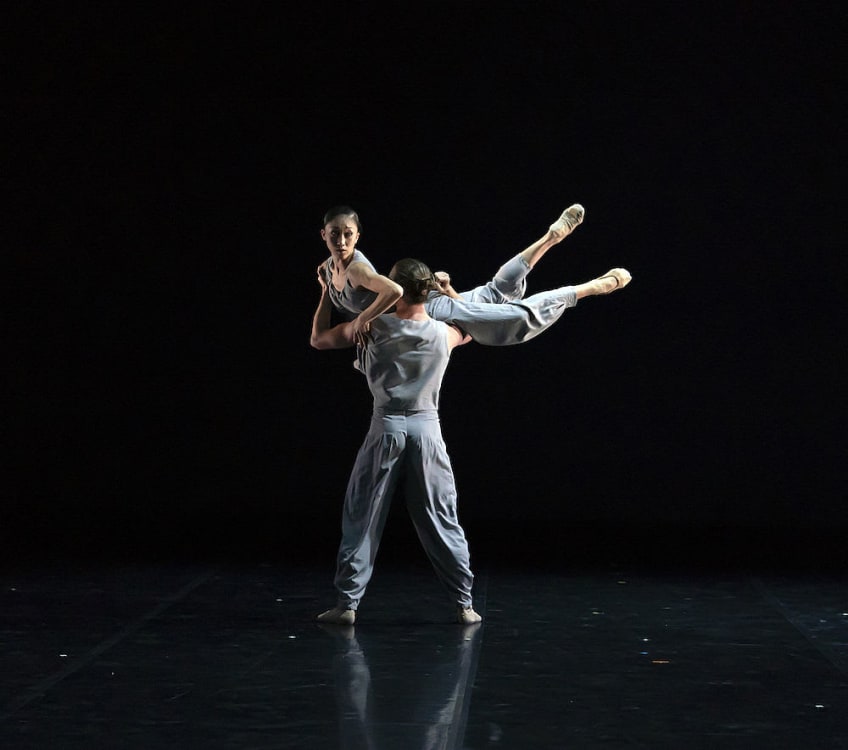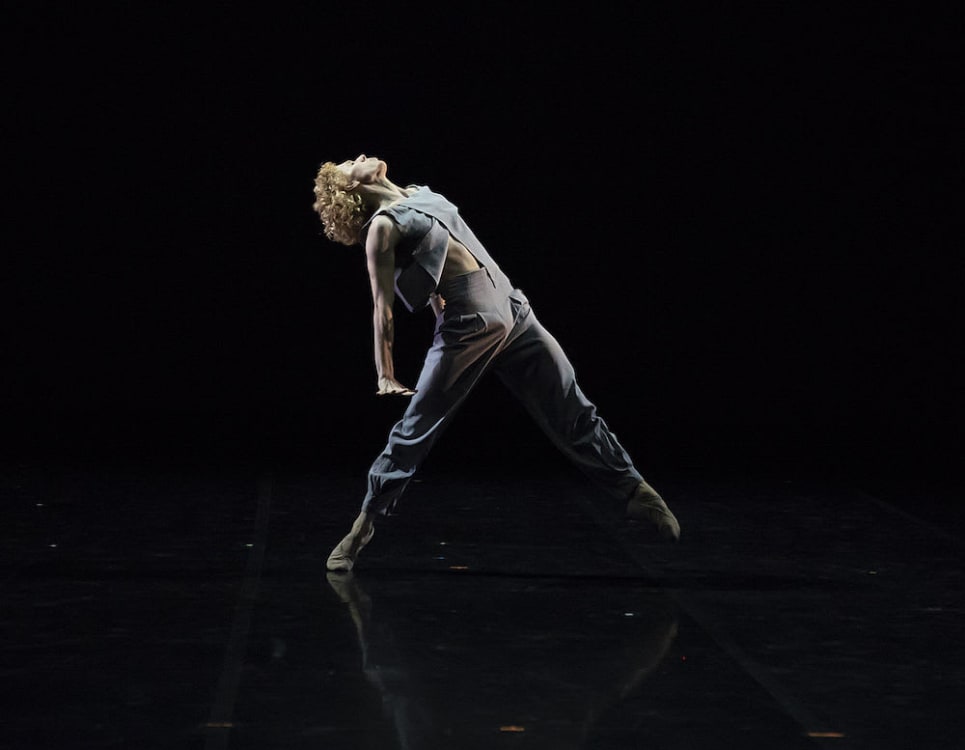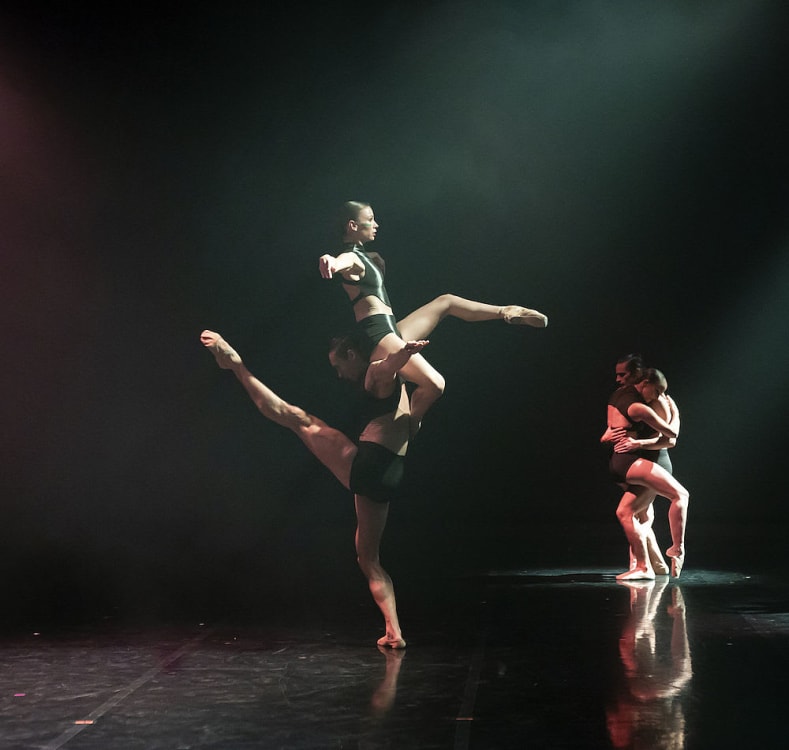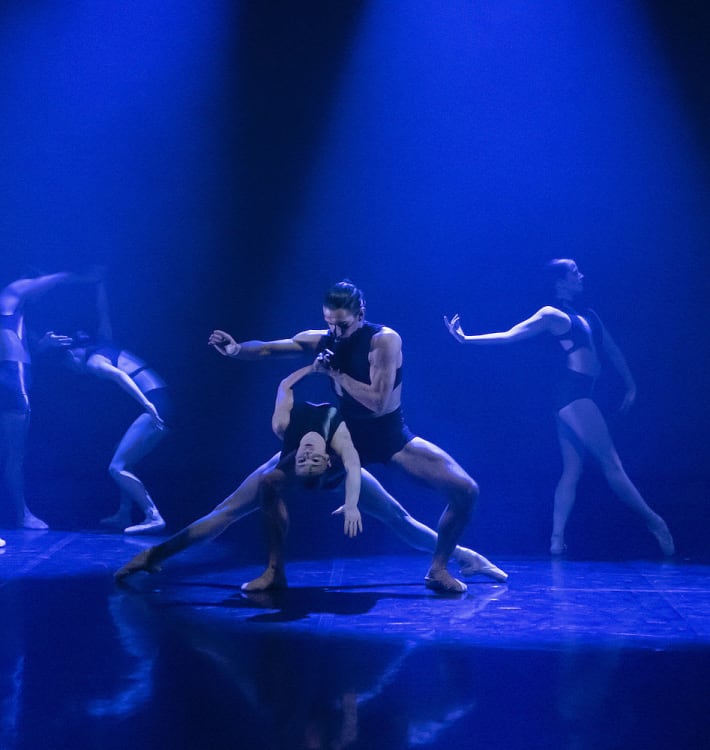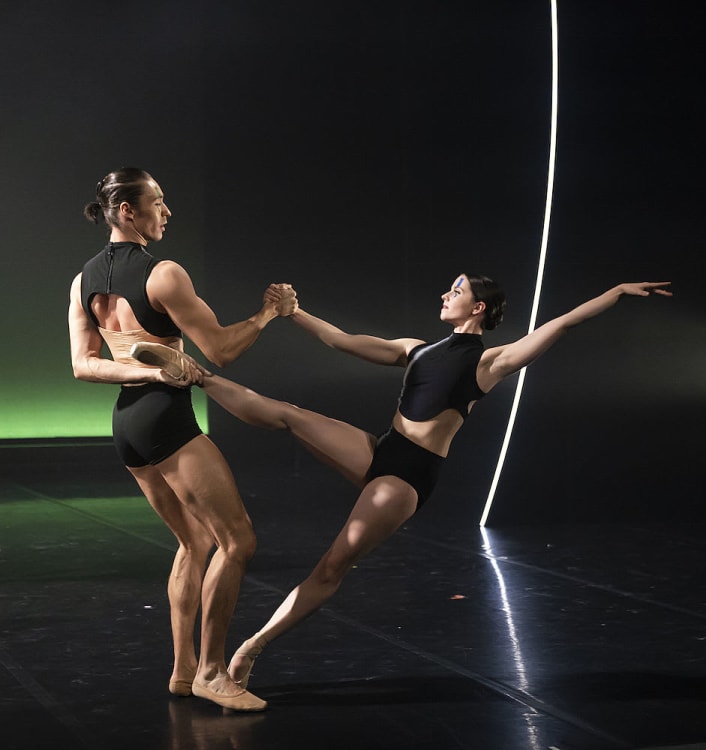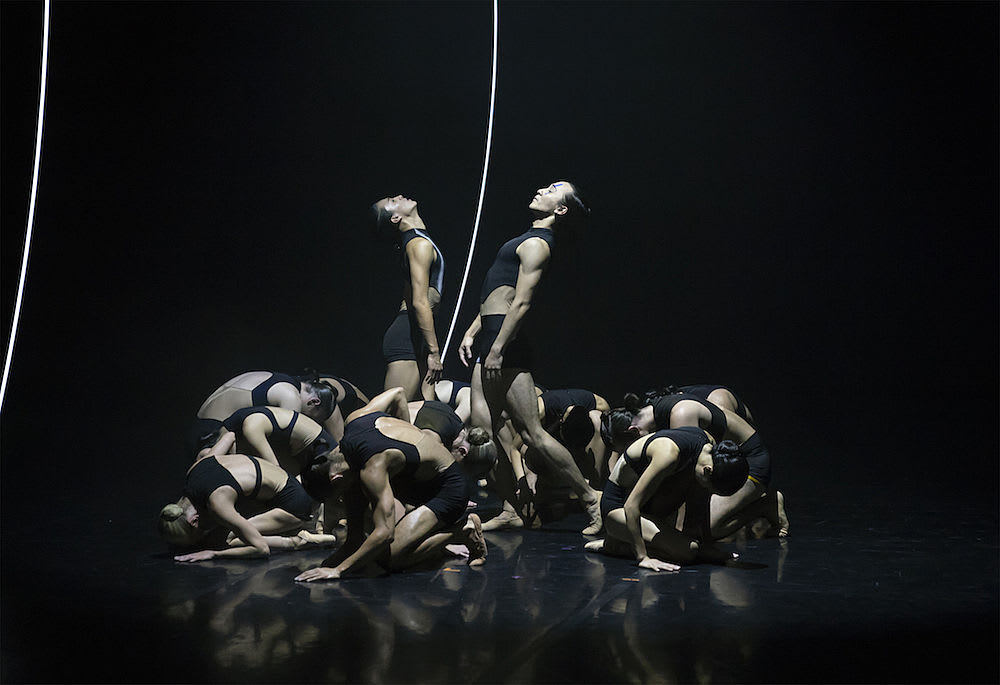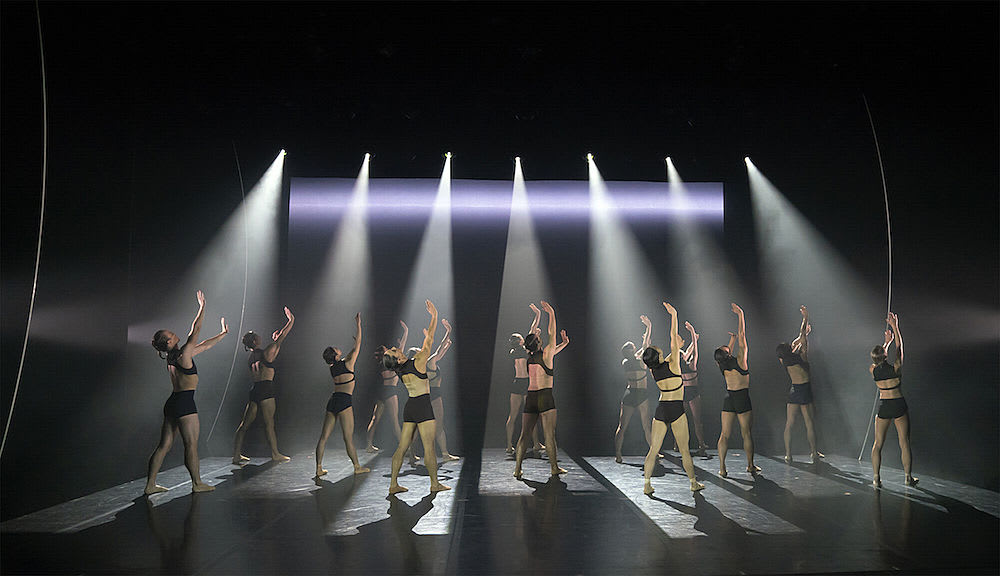 Leeds-based Northern Ballet is recognised for its sterling narrative ballets (Jane Eyre, Victoria, The Great Gatsby, 1984) and children's story ballets (some seen in cinemas and on CBeebies), but tonight, on a flying visit to London, the company proves it can do abstract with the best of them. In fact, the last ballet of the triple bill, Kenneth Tindall's 45-minute The Shape of Sound, seems to me to have elements of Wayne McGregor, Christopher Wheeldon, and even Russell Maliphant. But more of that later...
Though abstract is not strictly true of all of them. Morgann Runacre-Temple's opening 30-minute piece, The Kingdom of Back, her first work for Northern Ballet, is a narrative work, impressionistic, but still narrative, taking on Mozart, father Leopold and making a case for sister Nannerl, as talented and vivacious as her brother Wolfgang but the one in the shadows.
Antoinette Brooks-Daw is an absolute delight as spirited, mischievous sprite Nannerl, eager to put on that high society tall white wig (girlie pink under the lighting), but austere father (Rochester in Jane Eyre, Javier Torres demonic in his authority) in Jesuitical black removes it—girls must obey their male puppet masters.
Mozart (a smiling impish Mlindi Kulashe in this subsidiary role) has all the fun, travel, socialising, womanising, having a ball. Letters between the two siblings are part of Frank Moon's inventive soundscape (I must admit I recognise his distinctive affecting touch—The Little Match Girl…) as well as some J S Bach (recordings by The Swingle Singers), Mozart père et fils oeuvres and David Bowie ("Life on Mars?" snippets). From late baroque to cryptic contemporary 'baroque'...
To quote Bowie (from Wikipedia), "I think she finds herself disappointed with reality... that although she's living in the doldrums of reality, she's being told that there's a far greater life somewhere, and she's bitterly disappointed that she doesn't have access to it." That just about sums up Nannerl and the essence of Kingdom of Back. Just read the lyrics: "She could spit in the eyes of fools".
Is Runacre-Temple making a statement? Indeed she is. What a shame none of Nannerl's works survives... Lovely choreography, though—Nannerl in soft shoe, the other women on pointes—another subtle statement…
Mlindi Kulashe (a carefree Mozart in the above) has choreographed the next piece, Mamela… Full of angst, tension and disquiet, the 25-minute monochrome number, his debut, means 'listen' in Xhosa. For some reason, I think it means the opposite, 'speak'. For the dancers are so articulate in their eloquent moves. He says it's about imprisonment, frustration and escape, so a continuation of The Kingdom of Back then. But we're invited to give it any meaning we wish.
And of course one brings oneself to the dance, as Balanchine once sort of said. I hear voices—yes I'm listening—but I don't know what they are saying. The dancers translate with their bodies. Troubled souls, I think, Hamlet pursued by inner demons. Acrobatic moves, shoulders tight, are these young people in baggy unisex grey costumes cogs in a larger machine? Jack Edmonds's original score, which I love, sets the pace.
And finally, The Shape of Sound does what is says on the box, as Tindall also invites us to make up our own narrative in this classical ballet vocabulary abstract piece. Lighting, music and dance come together to give shape, propulsion, and yes, narrative to Max Richter's reimaging of Vivaldi's The Four Seasons (more baroque—so good for dancing to). Wonderful soaring lifts, gymnastic coupling, and 'Michael Hulls' style square spots focusing the eye on the beautiful lines of the body. I think of Andrei Tarkovsky's magical mysterious Solaris. Moods shift.
And this is where I also think of Wayne McGregor and his regular lighting designer, Lucy Carter. Tindall (Casanova, The Architect, Luminous Junc·ture) works hand in glove with lighting designer Alastair West. Fourteen dancers in Kimie Nakano's skimpy brown / black and beige cutaway 'Starship Enterprise' costumes dazzle with their gymnastic, darting, rippling, complex geometric moves and controlled velocity on a black stage, its light strips shifting, sculpting, changing colour to suit the seasons, moving up and down, blinding.
Music made vivid, The Shape of Sound is a phenomenal workout for these amazing alien creatures, who emerge from the hazy lights as if from Close Encounters of the Third Kind. First a leg, then a hand, then other parts of the body, Tindall is sculpting in light and at the speed of sound a dance à grand vitesse—DGV—which makes me think of Wheeldon. The dancers in their war paint are amazing—grace and luxury Swiss watch precision. Showcase performances… studies of bodies in motion.
Reviewer: Vera Liber