Oh what a knight for the Manchester Theatre Awards
Published: 13 March 2015
Reporter: David Upton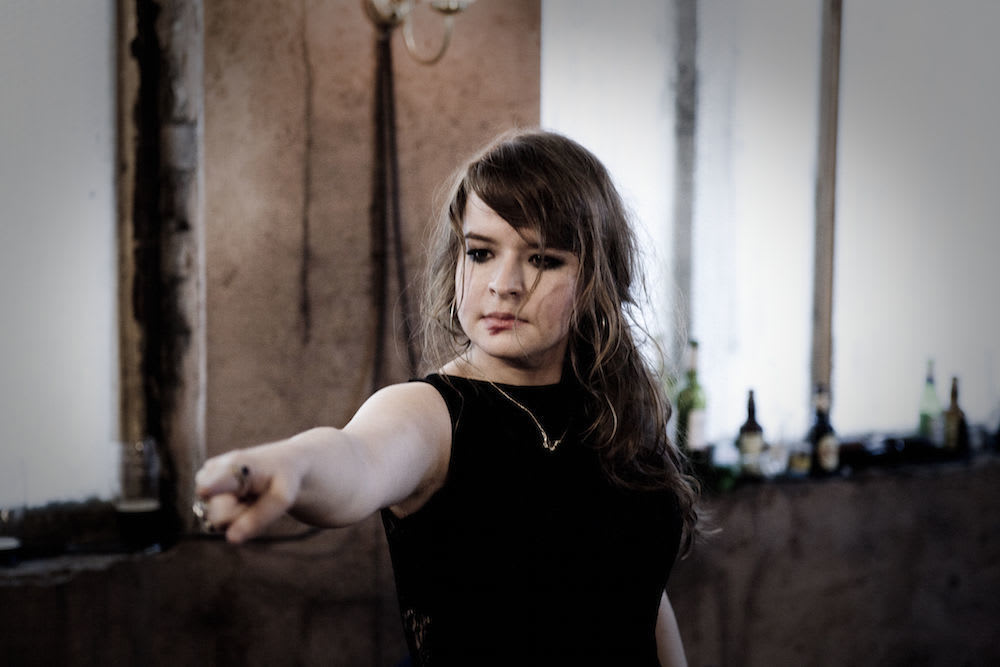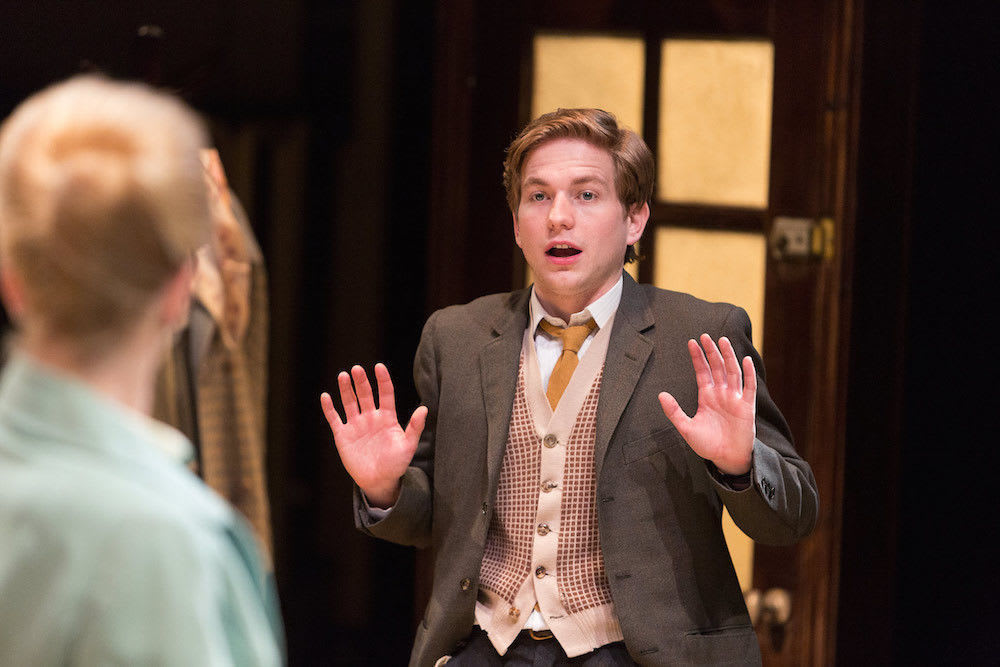 The annual Manchester Theatre Awards are becoming something of a royal appointment—for the second year running one of the UK's knighted actors has won a trophy for a performance in a 'royal' Shakespearean production.
Sir Antony Sher is the latest recipient of one of the prized trophies, presented today (Friday March 13) at a red carpet awards ceremony in the city's Royal Northern College of Music. The Best Actor in a Visiting Production award was for his performance as Falstaff in the RSC's double bill, Henry IV Parts I and II at The Lowry. Last year, Sir Kenneth Branagh won the Best Actor trophy for his Macbeth, part of the Manchester International Festival.
This year, that particular trophy goes to Harry McEntire for his performance in the title role of last summer's Billy Liar at the Royal Exchange Theatre. At the age of 24, he already has a string of film, television and theatre appearances to his name.
The city's new HOME arts centre, which does not actually open until May, managed to win three awards for productions it staged at site-specific venues across Manchester. HOME is also to be the venue for the 2015 Manchester Theatre Awards.
The awards are organised and chosen by a team of 11 leading regional theatre critics who between them view more than 200 theatre shows each year. These range from big budget visiting national productions to some of the metropolis's vibrant studio and fringe theatre performances.
All are featured across more than 20 categories, which this time round saw the likes of Maxine Peake, Suranne Jones, Robert Lindsay, Jane Asher and Barry Humphries nominated alongside less familiar names. Among presenters of trophies were actresses Shobna Gulati, Sue Devaney and Sue Jenkins, actors David Fleeshman and Ian Puleston-Davies, writer Jackie Kay, and politician Graham Stringer.
Maxine Peake, a previous winner here, and Suranne Jones were 'head to head' in the Best Actress category, both for performances at the Royal Exchange, but on this occasion the award went to Clare Foster for a double bill of performances in Duet for One and Separation at the Octagon Theatre, Bolton. The Octagon also saw a win for David Birrell as Best Actor in a Supporting Role, in Journey's End, with Gillian Bevan Best Actress in a Supporting Role in Hamlet at the Royal Exchange.
Veteran comedy entertainer Barry Humphries was unable to attend to collect the Best Special Entertainment award for his farewell performance at Manchester Opera House, but sent a filmed acceptance speech from his 'cultural attache' Les Patterson. Humphries' appearance in the city last year, in Eat, Pray, Laugh, had been an especially poignant event as his grandfather emigrated to Australia from the city back in 1888.
And while leading man Robert Lindsay, from new musical Dirty Rotten Scoundrels—which was given its première in Manchester—was beaten by Sir Antony Sher in his category, his co-star Katherine Kingsley won Best Actress in a Visiting Production.
Best Visiting production was the National Theatre's Curious Incident of the Dog in the Night-Time which started its national tour at the Lowry in Salford. Best Production and Best Ensemble awards went to a play, Angel Meadow, that literally roamed the streets of Ancoats. It was a co-production between Dublin's ANU Productions and Manchester's HOME, set to open in the city in May. HOME also won Best Design category for their staging of Romeo & Juliet in the city's Victoria Baths building.
Best New Play was An August Bank Holiday Lark, Deborah McAndrew's commission for Northern Broadsides and Newcastle under Lyme's New Vic Theatre, which toured to Oldham Coliseum among other venues.
For the first time an individual award was sponsored—by Brynteg Holiday Home Park in Snowdonia, North Wales—and was presented by owner James McAllister, to the Jersey Boys show which toured to Manchester Palace Theatre.
The Robert Robson Award for Dance—named in honour of the late artistic director of The Lowry, whose passion this genre was—went to Le Corsaire from the English National Ballet. Götterdämmerung, from Opera North, at The Lowry won the Opera trophy.
The city's energetic fringe and studio theatre scenes were honoured across four categories. One of the powerhouses of this sector, David Slack—the man behind the annual Manchester 24:7 Theatre Festival—was honoured with the MTA Special Achievement Award.
Several of this year's theatre award nominations also featured productions that have been tailored for performance away from traditional theatre stages and have been presented in everything from the city's Edwardian baths... to a pram shop in Oldham town centre.
Stars of two big musical shows, on their way to Manchester, both performed live on stage at the awards ceremony.
Jodie Prenger, who headlines in the title role of Calamity Jane at Manchester Palace Theatre from March 24-28, performed the show-stopping "Secret Love", while Matt Rawle and Debbie Kurup, from Anything Goes (at Manchester Opera House, April 7-18), performed "You're The Top".
Manchester comedian and actor Justin Moorhouse hosted the event for the third year in a row and a former RNCM pupil, and rising star of the opera stage Lorna James, performed two well-known arias accompanied by Opera North head of music Martin Pickard.
MTA Panel chairman Kevin Bourke feels the awards are the most significant in the country. "More level-headed advice insists we describe ourselves as 'the most significant theatrical awards outside London' but I think all of us on the Panel—I certainly know I do—really believe in our heart of hearts that we're actually the best, and certainly the most independent, in the entire country.
"These awards are inspired by real love for what we do and, maybe, a little bit of anger at the way the arts can sometimes get slashed, undermined and attacked on a whim.
"You only have to look at the breathtaking variety of shows and staggering performances being honoured here to see that, despite it all, live theatre is alive and rudely well in and around Manchester, where we are never afraid to cherish the best of the past, to embrace what's new, interesting and perhaps provocative, and to light the way into a challenging, but undoubtedly exciting, future."
For more on the winners and categories see www.manchestertheatreawards.com.
2014 Manchester Theatre Award Winners
Best Actor
Harry McEntire, in Billy Liar, at the Royal Exchange
Best Actress
Clare Foster, in Duet For One and Separation, at the Octagon Theatre, Bolton
Best Actor in a Supporting Role
David Birrell, in Journey's End, at the Octagon Theatre, Bolton
Best Actress in a Supporting Role
Gillian Bevan, in Hamlet, at the Royal Exchange
Best Actor in a Visiting Production
Antony Sher, in Henry IV Parts I and II, at The Lowry
Best Actress in a Visiting Production
Katherine Kingsley, in Dirty Rotten Scoundrels, at the Opera House
Best Production
Angel Meadow, directed by Louise Lowe and company for ANU Productions and HOME, at Edinburgh Castle, Ancoats
Best Visiting Production
The Curious Incident Of the Dog In The Night-Time, from the National Theatre, at The Lowry
The Brynteg Award for Best Musical
Jersey Boys, at the Palace Theatre
Robert Robson Award for Dance
Le Corsaire, from English National Ballet, at the Palace Theatre
Opera
Götterdämmerung, from Opera North, at The Lowry
Design
Romeo and Juliet, at HOME at Victoria Baths
Best Newcomer
Emily Barber, in Billy Liar, at the Royal Exchange
Best New Play
An August Bank Holiday Lark, by Deborah McAndrew, at Oldham Coliseum
Best Studio Production
He Had Hairy Hands, from Kill The Beast Company, at the Lowry Studio
Best Fringe Production
Thick As Thieves, from Hard Graft Theatre Company, at ReTale, Oldham Mumps
Best Studio Performance
Sinèad Matthews, in Pests, at the Royal Exchange Studio
Best Fringe Performance
Kaitlin Howard, in The Alphabet Girl, at the Kings Arms, Salford
Best Ensemble
Angel Meadow, at HOME, the Edinburgh Castle, Ancoats
Best Special Entertainment
Barry Humphries, in Eat, Pray, Laugh at the Opera House
Youth Panel Award
A Midsummer Night's Dream, at The Lowry
Special Achievement Award
David Slack from Manchester 24:7 Theatre Festival
The Stage Door Foundation Award for Excellence
Monkeywood Theatre, recently made an Associate Artist of The Lowry, after more than a decade creating and touring