Carlos Acosta The Classical Farewell
Co-produced by Sadler's Wells and Valid Productions in association with Como No
Royal Albert Hall
–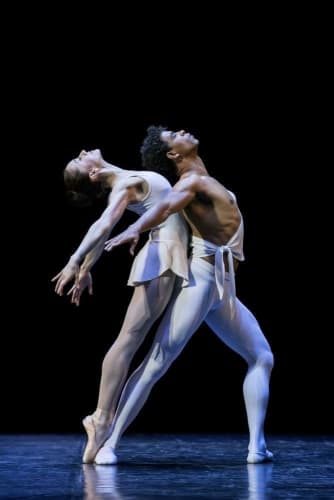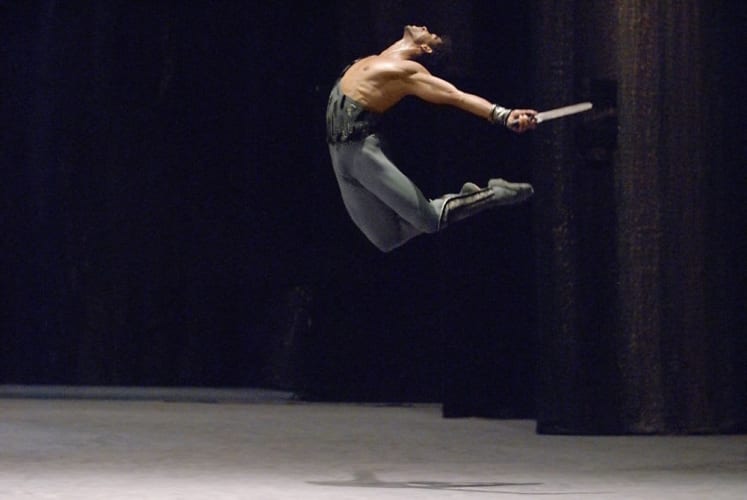 Beg, borrow, sell a relative, sell your soul for tickets to Carlos Acosta The Classical Farewell. And try to get close to the stage. Even though Acosta's charisma and stage presence project quite a way, emotion and dramatic expression count for much in this personal show.
Imagine the whole of the Royal Albert Hall – seating capacity 5272, more than double that of the London Coliseum – rising to its feet in standing ovation, and shouts of thank you. You'd weep – many did, he did, Carlos Acosta bidding farewell to his illustrious classical dancing career, leaving his dancing slippers behind on the chair in the spotlight. One could spend the evening in a cathartic puddle of tears if not for sensible programming.
A gala evening in essence - with six pieces before the interval and seven after – numbers chosen from the most memorable roles of his classical career, choreography by Kenneth MacMillan, George Balanchine, Frederick Ashton, Michel Fokine, Marius Petipa, with contemporary dances from Miguel Altunaga and Raúl Reinoso indicating the direction in which he is heading.
He dances in six out of thirteen, sharing the stage with Royal Ballet friends and two young National Ballet of Cuba dancers. Now 43, and, as he confesses, not without painful tendons, he has to pace himself, but he never gives less than he is able, there's still fire in the man.
He partners Marianela Núñez in Kenneth MacMillan's farewell pas de deux from Winter Dreams, which opens the evening on an elegiac note; in the supreme show case grand pas classique with its multiple fouettés and glacial balances from his version of Petipa's Don Quixote to thunderous applause; in Balanchine's cool Apollo pas de deux.
What a partnership: she at the peak of her technique, he considerate, noble, a safe pair of hands, both with smiles to match, simply dazzling. He brings out the best in all his partners: Laura Morera dramatic in MacMillan's astonishingly orgasmic sex, drugs and death Mayerling, Yuhui Choe transcendent in MacMillan's Requiem. Why Choe is not yet principal is beyond me.
Valentino Zucchetti relieves Mayerling's hypertension with Bratfisch's entertaining little dance. Delicate Choe and sturdy Zucchetti, both so sure and steady, make a dreamy couple in Ashton's Rhapsody. Sigh at the rhapsodic passing of time, sic transit gloria mundi.
Wayne McGregor's Raven Girl Sarah Lamb gives a wan Dying Swan; with Ryoichi Hirano a heart-stopping will-o'-the-wisp rendition of MacMillan's ethereal Gloria – another weepie; and a jazzy high-kicking prancing pony danseuse in Balanchine's Rubies partnered by Zucchetti.
Is there a pattern here? So many goodbyes but joy too. A frisky Laura Morera, a troubled Ryoichi Hirano dance young love's passion with abandon in Manon's Act 1 bedroom pas de deux; the two Cubans, Gabriela Lugo and Luis Valle, not yet in Acosta's league but with huge promise and huge silent leaps, do their best in Scheherazade and in their compatriot Reinoso's Anadromous.
The evening passes much too quickly. The orchestra under Paul Murphy is tremendous, charged by the occasion it seems. The Pegasus chamber choir likewise is sublime, soprano Katie Trethewey and baritone Greg Skidmore lending gravitas to Requiem. Pianist Robert Clark bookends the evening with Tchaikovsky piano solos and keeps the show's momentum going during changeovers. A music concert as well as a ballet extravaganza.
The final number has Acosta alone on the stage in black baggy martial warrior pants tentatively stepping in and out of the spotlight, which grows in size, turns cabaret red, and shrinks. This is a very Russell Maliphantish Memoria by Rambert's Altunaga to rhythmic music by Murcof. Acosta loved breakdancing as a young man: is it a nod to that or the contemporary world he aims to conquer next? And wow he can still do it.
A poignant end – we've seen it before - a bit clichéd that sitting on the chair, taking his dancing costume and shoes off, saying goodbye, but if anyone can sell a sincere corny ending Acosta can – and we love him for it, for his sentimentality, his authenticity.
What a journey from Cuban poverty to global fame. He is not finished yet. The contemporary world beckons, as do his ambitions for his own company and dance centre in Havana. One can only wish him, one of the best, the best. It is hard to let go of him. 
Reviewer: Vera Liber