70th Anniversary Gala Celebration

English National Ballet
London Coliseum
–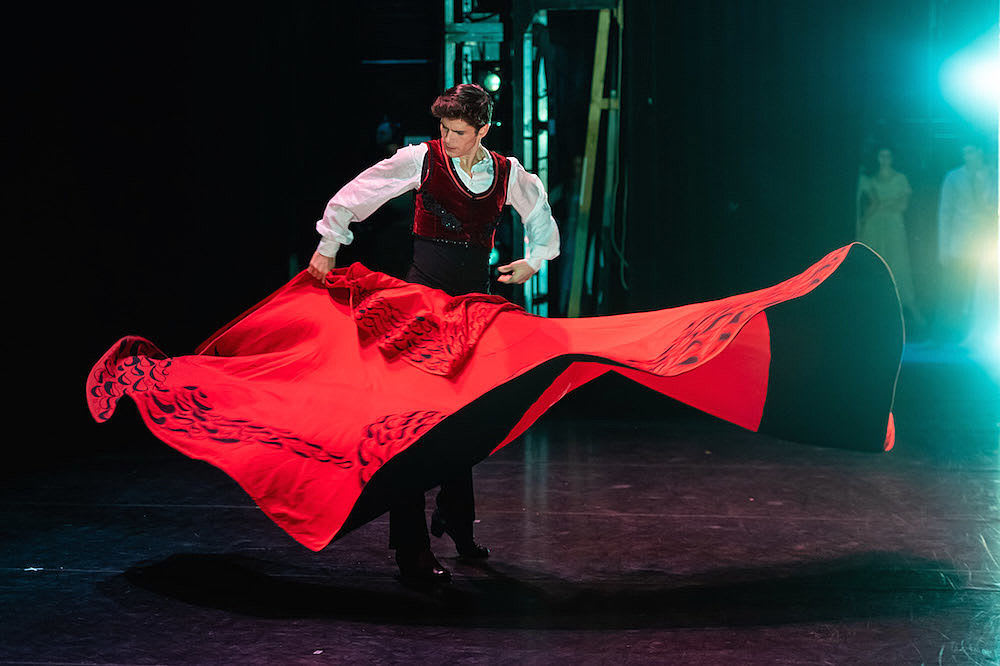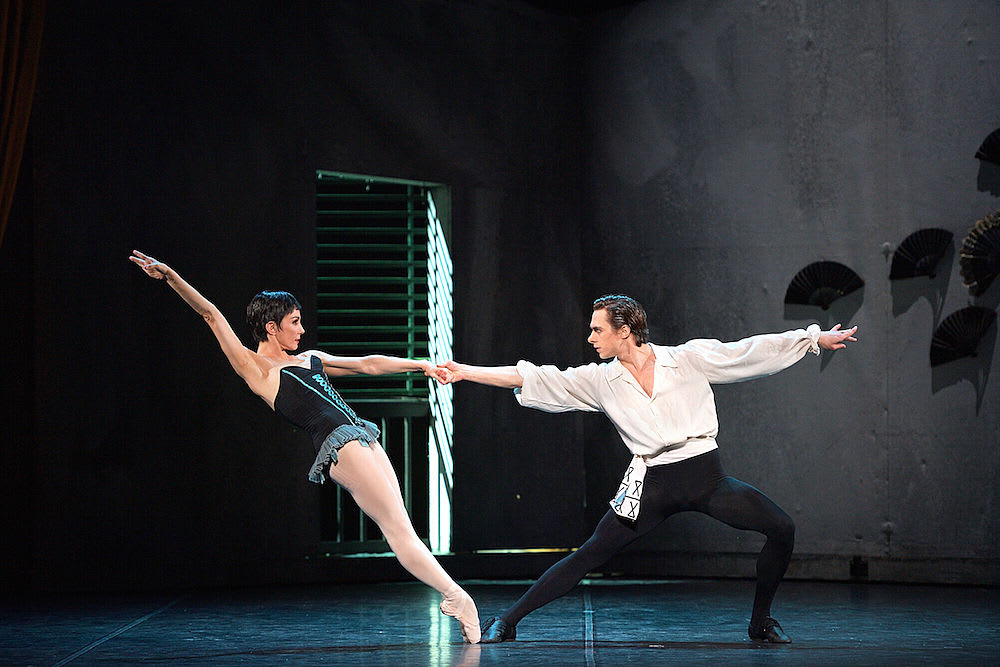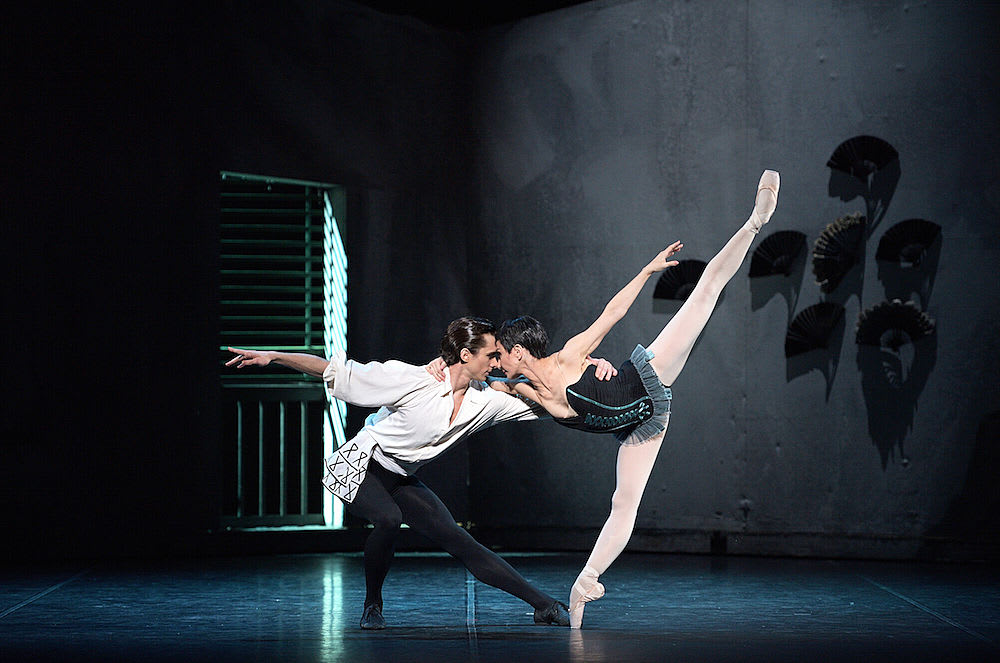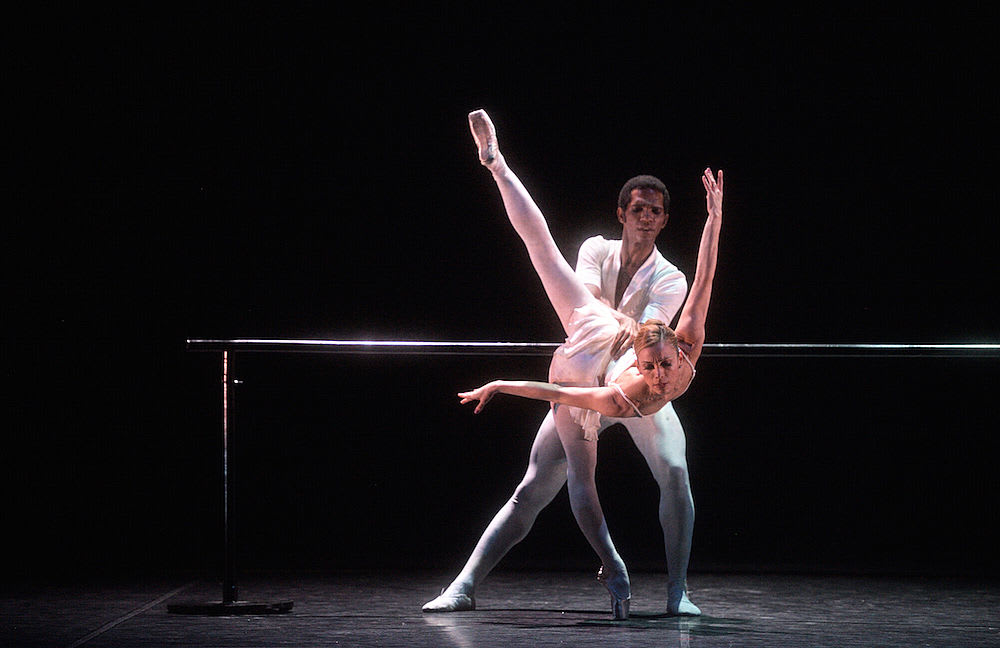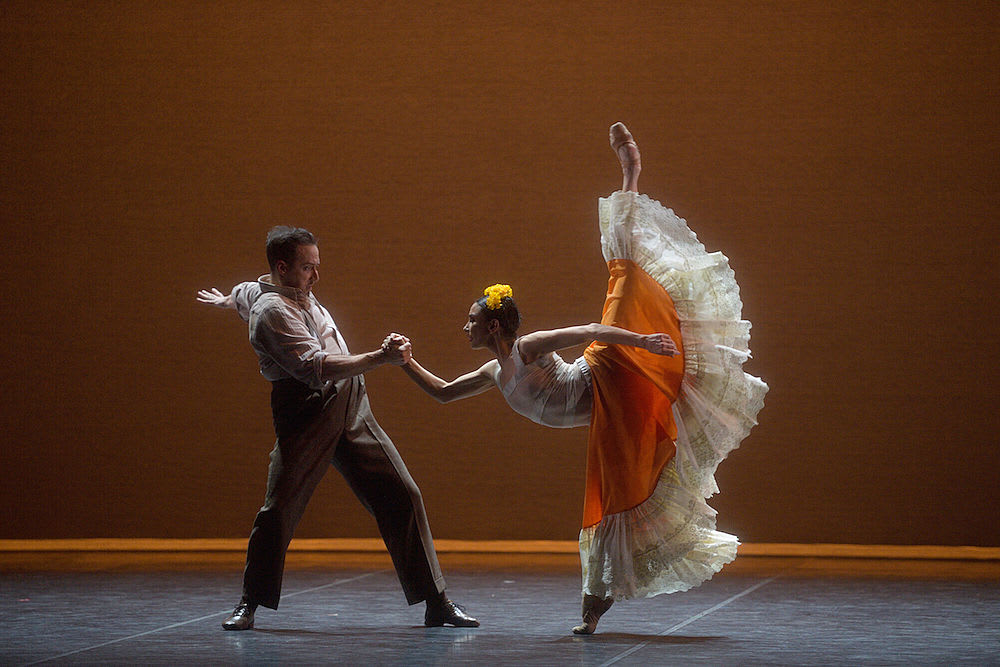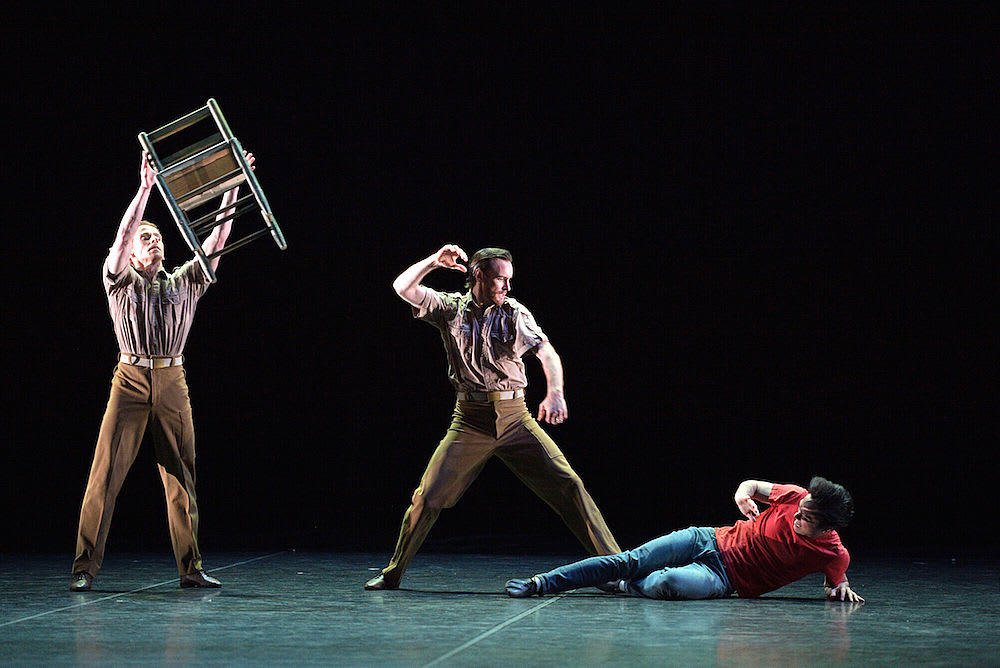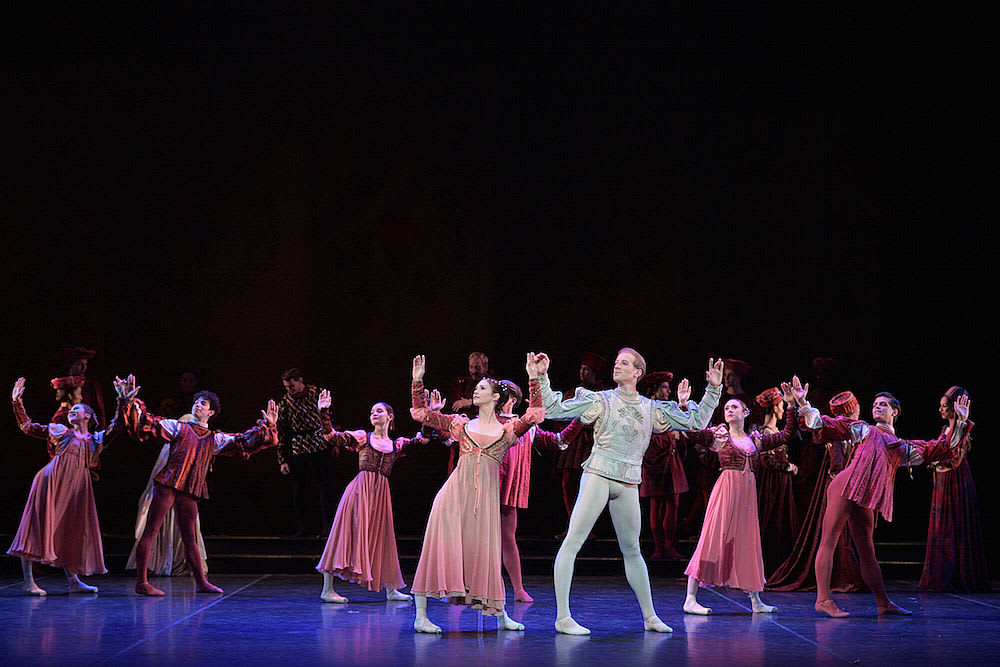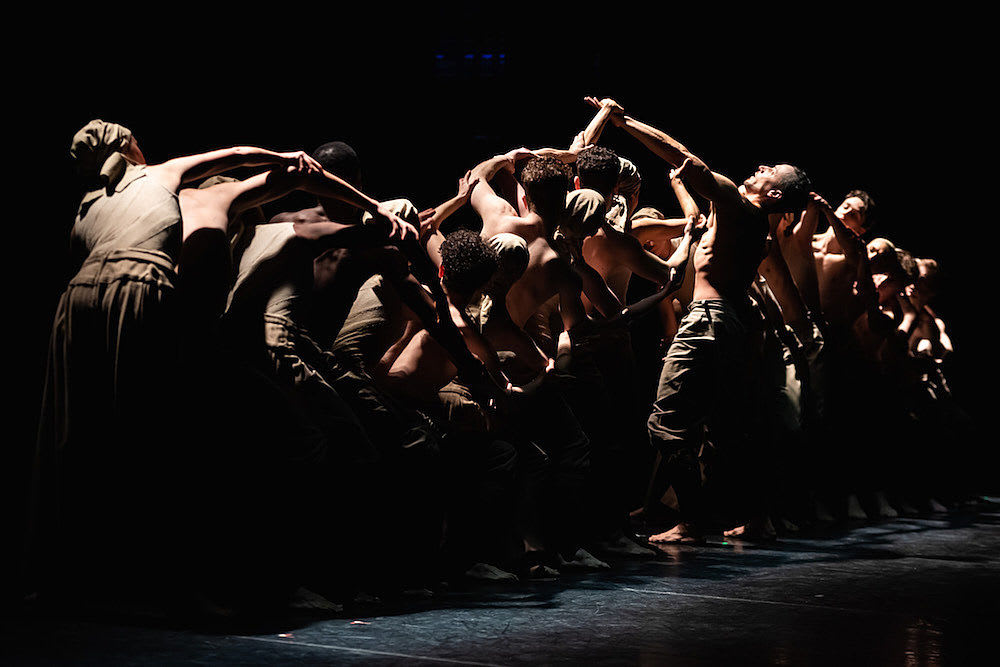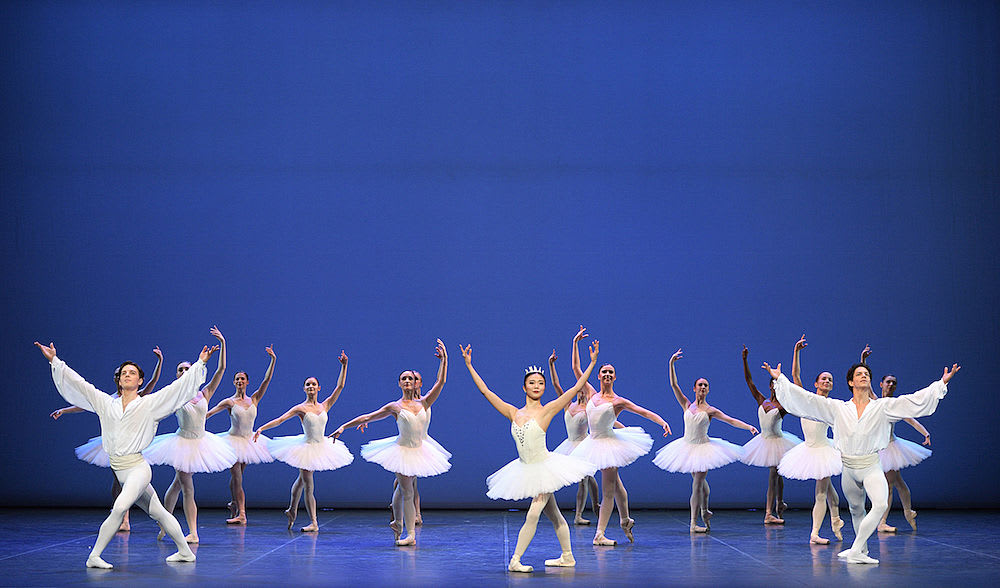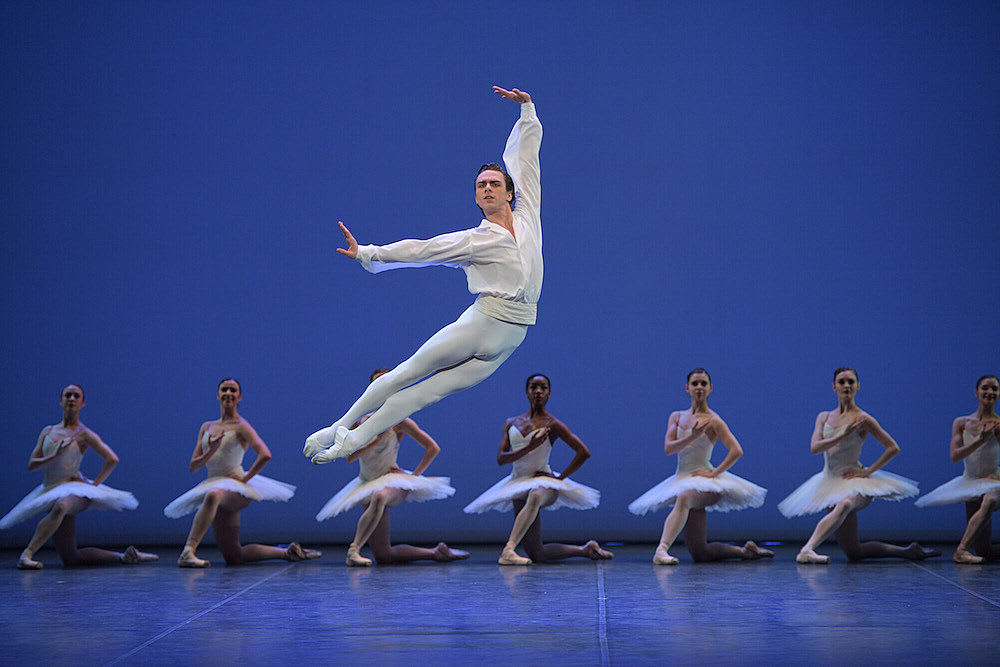 What a glorious night! A celebration of seventy years in the ballet business, not without its financial ups and downs, a brief historical recap by talking heads on screen (and what heads… former artistic directors Dame Beryl Grey, Peter Schaufuss who in 1984 renamed the former London Festival Ballet as ENB, choreographer Ronald Hynd who trained with Marie Rambert, and more), and breath-taking performances.
I am left breathless and buzzing after the ninety-minute first half comprising of sixteen—yes sixteen—seamlessly stitched together extracts from ENB's extensive repertoire, classical, modern, contemporary, and hybrid. I fear I can't do it justice.
Opening with the Farruca from The Three-Cornered Hat, originally choreographed by Leonide Massine for Diaghilev, here in Antonio Ruiz Soler's version a mix of classical ballet and flamenco, guest Sergio Bernal of Ballet Nacional de España sets the standard impossibly high, but do the company match it with what follows...
Akram Khan's powerfully moving Dust with its DNA helix linked arms undulating, hands supplicating, gives way to Christopher Bruce's 1987 Swansong, a sinister drama, in which two khaki-clad interrogators menace and tease (jazz hands mock) a detainee / prisoner (T-shirted Jeffrey Cirio takes many acrobatic falls). Interrogation has never looked so slick and beautiful.
ENBYouthCo (ages 14–19) follow with palate cleanser (the evening does feel like a superior chef's table testing menu)… Of What's to Come, a joyful, jaunty new piece for the occasion by their creative director Richard Vermange referencing Giselle's "Marche des Vignerons". And then, as if by magic (such slick stagecraft), Francesco Gabriele Frola is standing alone on the stage as Balanchine's Apollo.
Nureyev's Romeo and Juliet Capulets Ball (I get goose bumps not the first time and not the last this evening), which ENB premièred in 1977, provides flaming colours before austere grey bodies flit across the stage in Akram Khan's Giselle. Blink and one could nearly miss them, but figures make plain the phenomenal number of times it's been seen across the globe.
There's no missing Tamara Rojo as Frida Kahlo in her La Llorona (sung by Charvela Vargas) duet with Fabian Reimair as Diego Rivera from Annabelle Lopez Ochoa's 2016 Broken Wings. Witty, teasing, warm, emotions to the fore, Rojo is a tremendously invested performer. And I think, this is why I love dance—the music, the precise movement, expressive and inclusive, transcending words. And the Mexican song touches the heart and makes me think of Lorca.
Precious Adams soon snaps me out of my reverie with her sparkling solo from Balanchine's Who Cares? to Gershwin's "Fascinating Rhythm" jazzy melody. Then, ENBS students, led by Francesca Velicu and Joseph Caley, give a lively rendition of The Reel from Bournonville's La Sylphide. Swiftly followed by the Jewels pas de cinque from Sleeping Beauty.
What comes next are the 1st Prelude from Ben Stevenson's 1973 Three Preludes to Rachmaninoff, and Roland Petit's Carmen, ballet's beauty, sophistication and hard work visible in both, before the frisky Mazurka from Coppélia. There's something for everyone tonight. My companion, not a regular, can't believe the riches on show.
Fernanda Oliviera and Junor Souza's gymnastic, romantic Prelude duet at the barre, which I've never seen, sends me into ecstasy so elegant are their moves, line and poise. Its mood in sharp contrast to Roland Petit's 1986 erotic Carmen: Rojo's seductive Carmen is the very image of Petit's wife, dancer Zizi Jeanmaire. Frola doesn't stand a chance. Rojo's famous balances to the fore, she devours the floor and him. What a dramatic dancer / actress she is… I hear a man near me gasp, as well he might.
Coppélia feels very tame after that, but welcome all the same, as does Derek Deane's Strictly Gershwin—The Man I Love (singer Brittany Wallis on stage) danced tenderly by Erina Takahashi and Isaac Hernández, but the final piece, William Forsythe's 2018 Playlist (Track 2), ends the first half on an adrenaline high. This one's for the macho boys and do they deliver: a dozen of them (Erik Woolhouse and the fleet-footed Cirio catch my eye) speed and fly through the air to a fun funky beat. Timing is all; my heart is in my mouth.
But there's more to come after the interval. Harald Lander's Etudes, which the company premièred in 1955, is essential viewing for any balletomane: the nuts and bolts of classical ballet, barre work, centre work, a dancer's normal routine. Simple moves, sequences and formations get more and more complex, ballet's vocabulary, syntax, grammar and narrative are revealed to the uninitiated. This is how ballet is put together, look on its works and wonder. Shapes, patterns, symmetry, dreamy music, sylphs, a knowing humour, and the entire fusillade of ballet's fireworks…
This unforgettable ENB 70th anniversary gala is a huge demand on the dancers, and a fantastic showcase for the company: they deserve the thunderous applause. I am riveted to my seat in awe. Seventy years, and still going strong, maybe even stronger than ever under Rojo's dynamic leadership, ENB finally has school and company under one roof in a new state of the art studios in East London.
Archive film (real, human stories) and statistics are projected on stage screen (producer and director Dominic Best)—all bases are covered—and the commemorative programme has an invaluable history timeline. What terrific PR for the company, which, though in excellent health on this viewing, always needs support.
Present artistic director Rojo in her closing speech, with all the happy dancers on the stage, can be justly proud of them, her technical team, staff, and the English National Philharmonic musicians who truly excel themselves under Gavin Sutherland's baton tonight. Nearly three hours of undiluted joy, and a party atmosphere. A yardstick for the dance year to come, it'll be hard to top for exuberance and sheer will.
Reviewer: Vera Liber