The Critics' Circle Theatre Awards 2014
Published: 27 January 2015
Reporter: Howard Loxton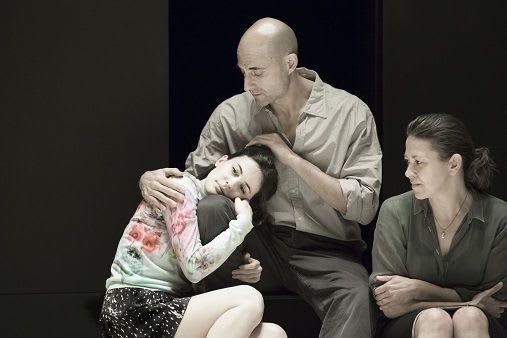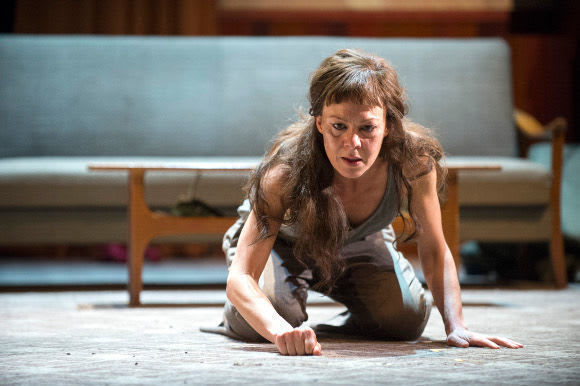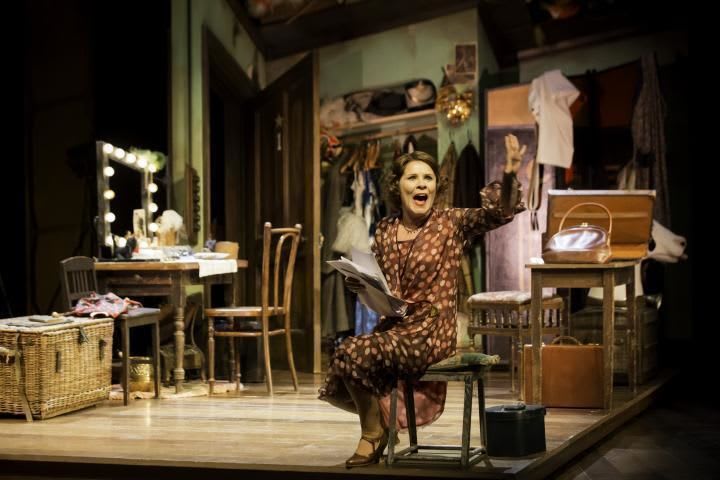 "Worth seeing, but not worth going to see" said Dr Johnson of one play, a criticism quoted by critic Mark Shenton in introducing The Critics' Circle annual Theatre Awards at a ceremony in the Delfont Room at the Prince of Wales Theatre presented in association with Nyman Libson Paul, accountants to the entertainment industry, and supported by Delfont Mackintosh Theatres.
You could never say that of the batch of winners who received their awards today.
The proceedings were opened by Shenton (who writes for The Stage and is Chairman of the Drama Section) and Paul Taiano (a partner in Nyman Libson Paul) and with a delightfully relaxed spot from Arthur Smith, who got everyone laughing.
Mark began his introduction with a brief reference to the changing environment for theatre criticism today, with the year seeing the Sunday Telegraph joining the Independent on Sunday in abandoning a commitment to regular theatre reviewing, London's free sheet Metro no longer carrying daily arts pages and both the Evening Standard and the Daily Telegraph laying off long-serving arts editors. At the same time, the Internet has seen a major expansion of the opportunity for and the availability of drama criticism.
The Critic's Circle sets a standard for those new voices to emulate, from writers whose experience of and commitment to theatre has earned trust and respect. And whatever the future may bring us, the role of the critic remains a valuable conduit between theatre and the public.
The Jack Tinker Award for Most Promising Newcomer was the first award on the programme. It went to Patsy Ferran for her performances in Blithe Spirit (Gielgud Theatre) and Treasure Island (National Theatre). In presenting it, Michael Coveney (Whatsonstage.com) described her "Jim Boy" as having "wit that came not only out of her mouth but her elbows."
Most Promising Playwright was won by Barney Norris for Visitors (Up in Arms tour and Arcola Theatre, then transferred to Bush Theatre). His play about an elderly couple, which as presenter Fiona Mountford (Evening Standard) cited shows an amazing acuity, insight and passion, was turned down by every one of London's new writing theatres. No wonder Norris expressed his enormous gratitude to those who those who had faith in it and helped put it on.
Best Designer was an award that had two equal recipients. Ian Shuttleworth (Financial Times) made the presentation to what he called "the doyen of performance designers: Es Devlin for The Nether (Headlong at Royal Court Theatre). Joint winner, presented by Dominic Maxwell (The Times), was Paul Barritt for Golem (1927 at Young Vic Theatre).
Best Director, presented by Sarah Hemming (Financial Times), went to Ivo van Hove for A View from the Bridge (Young Vic Theatre) a production "so striking and so revealing" she said that it produced "a tunnel of emotion and feeling". Van Hove expressed his debt to the company and the support of David Lan and remarked that winning this award for his very first production in London was "so scary for the future."
The John and Wendy Trewin Award for the Best Shakespearean Performance, presented by Daisy Bowie-Sell (Time Out), was won by Antony Sher for his Falstaff in Henry IV Parts I & II. She declared "none of us had seen this re-invented Falstaff which made us laugh, groan—and cry a little." Sher spoke of his surprise at being asked to play Falstaff, "I couldn't picture myself playing it but, in retrospect, I wouldn't have missed this for the world."
Best Actress went to Helen McCrory for Medea (Olivier at the National Theatre), presented by Georgina Brown (Mail on Sunday). Danny Sampani read her acceptance speech (a matinée prevented her attending) which said she had to "teach herself to act in a brand new way and make her mindless irrationality seem absolutely rational."
Best Actor was won by Mark Strong for A View from the Bridge. In presenting it, Henry Hitchings (Evening Standard) quoted a remark to him by a taxi driver, who described this performance as "arse-oppressingly awesome". Strong in response spoke of the strength of the company and the production whose set felt "like a Petrie dish."
The Peter Hepple Award for Best Musical, presented by Michael Billington, went to Gypsy (Festival theatre Chichester). Director Jonathan Kent, accepting the award, praised the performance of Imelda Staunton whom he knew he wanted to play Momma Rose after directing her in Sweeney Todd. He also acknowledged the support that had come from Stephen Sondheim, the only surviving member of the team that created the original show.
Best New Play was the final award, presented by Dominic Cavendish (Daily Telegraph), who delivered his introduction in verse parodying the winner: King Charles III by Mike Bartlett (Almeida Theatre, followed by transfer to Wyndham's Theatre). Bartlett also emphasised the need for people to believe in you and support your ideas, expressing his gratitude that Rupert Goold took a leap of faith in taking on this play.
Inevitably, the nature of theatre means that awards often celebrate productions and performances that have ended but of these winners both King Charles III and Treasure Island are still running and A View from the Bridge, Gypsy and The Nether are all shortly to open in the West End.