Ballet Icons Gala

Ensemble Productions
London Coliseum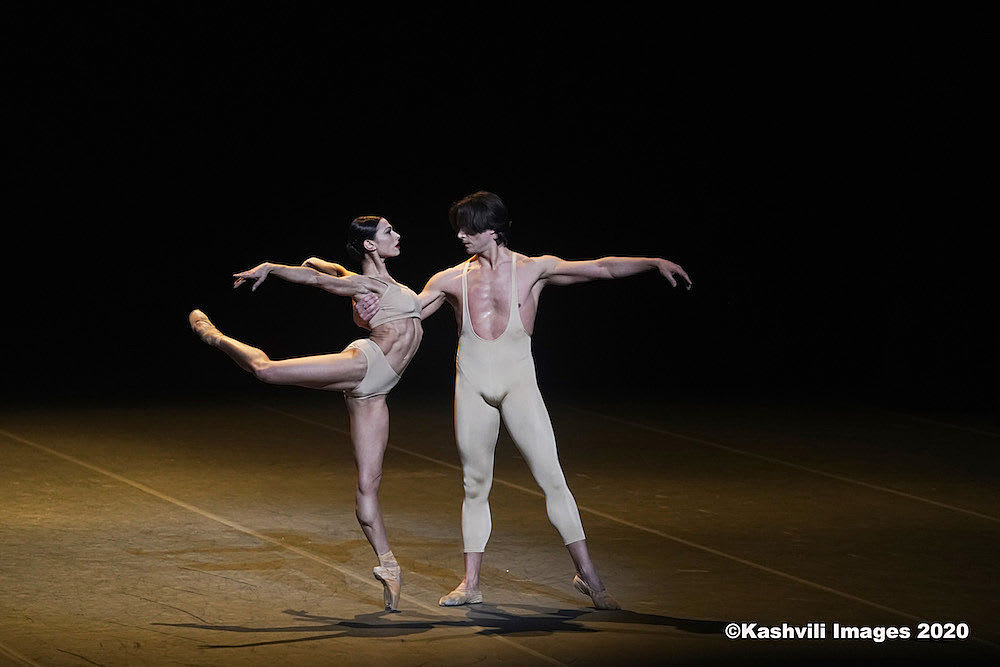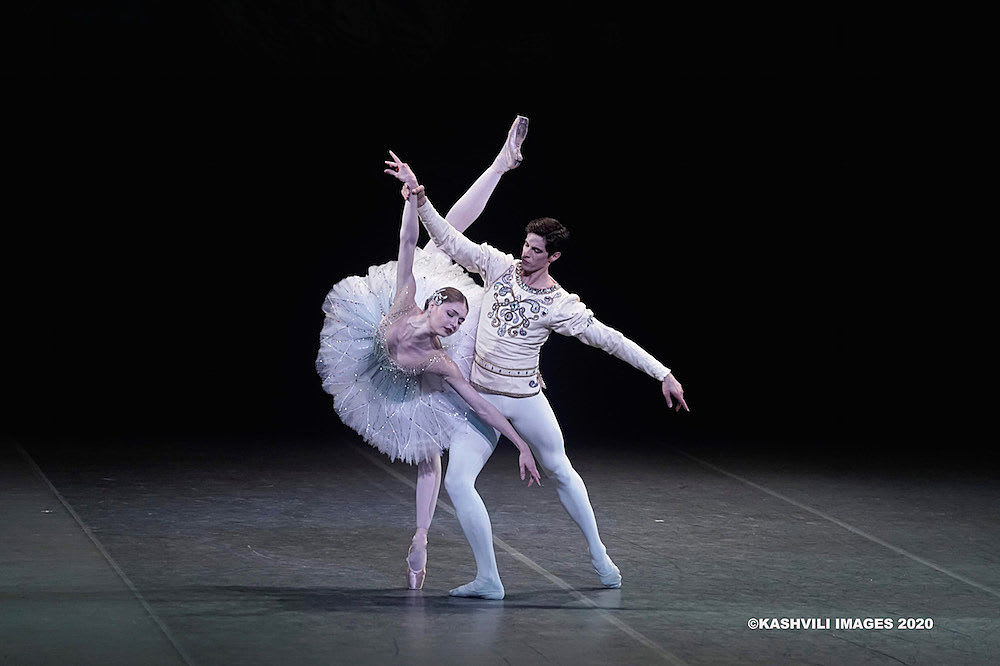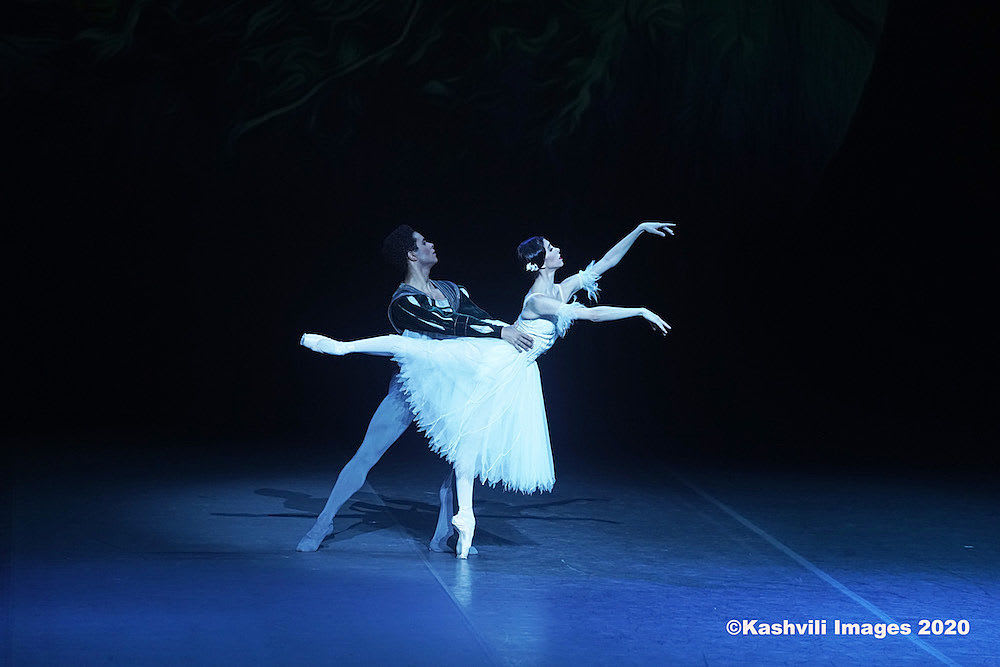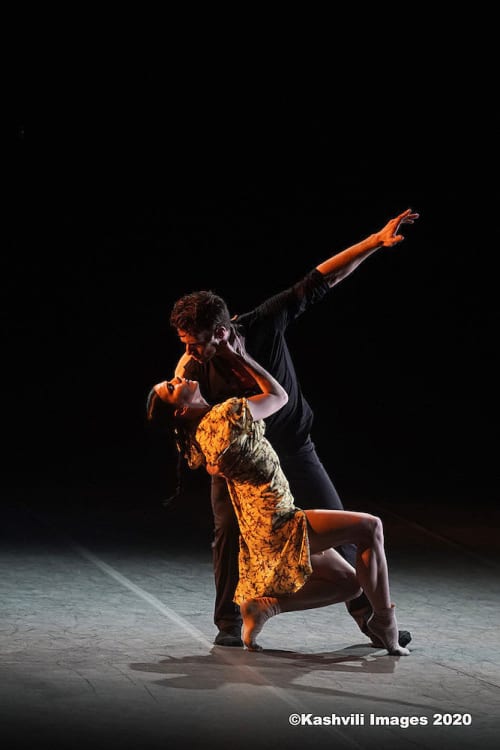 Galas by their nature are not for reviewing (one expects the best and usually gets it) but for reportage, for recording, for bonbon enjoyment—sit back, listen to the music, enjoy the dancers in their duets, for they are all duets in this case, thirteen of them, classical and modern, in their show ponies variations. It must take quite some arrangement to get so many international world class dancers together for one night, so hats off to Olga Balakleets, Ensemble Productions founder and AD.
Formerly known as Russian Ballet Icons, tonight's gala in its fifteenth iteration, my ninth as a reviewer, broadens its scope to include contemporary and neoclassical choreography, which is inevitably indebted to the Russian and Italian influences and training of yesteryears.
Naturally the usual gala warhorse pas de deux are again on display, and where would we be without them, the technique, the foundation and sustenance of all ballet companies. So we get the ballerina thirty-two fouettés several times (Don Quixote, Le Corsaire, Victor Gsovsky's Grand Pas Classique), and the gravity defying leaps and spins from the men in their dazzling variations. It almost feels competitive.
Mariinsky's Ekaterina Kondaurova and Timur Askerov open with the stately Grand Pas Classique, swiftly followed by Balanchine's superlative Imperial Ballet homage, Diamonds (Tchaikovsky's music so lovely) from Jewels, with Bolshoi's statuesque Alyona Kovalyova partnered by Mariinsky's Xander Parish in grand style.
But what comes next is a breath of fresh air. Edwaard Liang's Finding Light danced by Matthew Golding and Lucía Lacarra. It is beautiful. Vivaldi's Concerto in B Major is divine. And I recognise the dance—somewhere in the recesses of my senses I recall reviewing it (in 2013 at Sadler's Wells). The international ballet world is not a large one.
Sensual, elegiac, romantic, a couple dance as if no one is watching. She pliant in his strong arms, willing, giving—her upside-down splits in the air and gymnastic extensions leave little to the imagination (lots of gusset). And it is wonderful, music breathing life into movement. The audience response is huge, but how can so many people be so philistine as to be on their mobile phones throughout that?!
The Royal Ballet's Yasmine Naghdi and Marcelino Sambé perform Giselle's act two white scene at her graveside with quiet delicacy. Naghdi proving again what a sensitive five-star dancer she is. Soft, boneless arms, feet placement just so, a will o' the wisp Wili. More phone action—in this most moving of ballets… such sacrilege, such bad form.
Annabelle Lopez Ochoa's Frida (formerly known as Broken Wings), originally created for English National Ballet—and performed in their Anniversary Gala last week—is great cheeky fun—a relationship with no holds barred. Maia Makhateli may not be quite in Tamaro Rojo's mature league, but she stands up to James Stout's (Dutch National Ballet) stout, brown-suited Diego Rivera with defiant aplomb. And the La Llorona (The Weeping Woman) song gets me every time. Apparently Lopez Ochoa has reworked and extended the original short ballet Broken Wings to a full-length Frida to be premièred by Dutch National Ballet next month.
Bolshoi Ballet's Maria Alexandrova and Vladislav Lantratov polish off Alberto Alonso's Carmen with panache (how many times have they done so I wonder), and Petipa's Don Quixote gets similar academic treatment from La Scala Ballet's young playful Nicoletta Manni (lovely musicality) and freelancer Julian MacKay. We've made it to the interval. Now it's people ogling. There's a dinner for guests afterwards and outfits are grand, though none as show-stopping as gender-free costume designer Daniel Lismore's (of The Mask of Orpheus).
A world première opens the second half: Jason Kittelberger's simple but effective Once with. Another private reverie, a contemporary relationship, a conversation with his real-life partner, Natalia Osipova: expressive bodies, rippling chords (Sibelius), tense, sinuous, wraparound. A tussle, back and forth—each replicates the other's gestures, she is skittish, has him on a leash, he stoical, their love is on solid foundations, trust to the fore. He carries her off in his arms.
More love from Angelin Prelocaj's Le Parc—a late-night lover's tryst to Mozart's familiar genius—and the dreamy Elegie, a simple exploration of Rachmaninoff's music, a private moment made public, classical vocabulary, she on pointe, legs that go on forever, by Giuseppe Picone (another world première), danced by choreographer and Luisa Ieluzzi, both of Teatro di San Carlo in Naples, gymnastic, toned, honed bodies, she in nude bra top and pants, he in he-man leotard.
It seems we can't get enough of love tonight. I for one am not complaining. Prelocaj and Mozart's lovers (Vienna State Ballet's Vittoria Valerio and Scala Ballet's Claudio Coviello) are fresh, young, dressed in period nightshirts, carried away by the thrill of his music, nuzzle each other in self abandon, explore the senses, lock kisses in delirious spin, there is no letting go as he swings her round, as if to say this is forever.
Bolshoi Ballet's Ekaterina Krysanova and Artem Ovcharenko make a formal presentation of Petipa's Sleeping Beauty wedding pas de deux, regal, slow, pointe perfect. Variations are comme il faut. And the concluding Le Corsaire pas de deux made famous by Nureyev (though I prefer Baryshnikov's performance) Iana Salenko (in gem-encrusted blue tutu) and Daniil Simkin (both Berlin State Ballet, he also ABT) make their own. He is stunning in his remarkable, daredevil, dizzying turns that bring the house down—almost equal to my favourite, and his slight physique reminds me of Baryshnikov, too.
But separating these two classics is Akram Khan's intense Dust. I wonder how this will be received. It's not joyful; it's about First World War trauma; it has Sergeant Dwyer's plaintive recording of "we're here because we're here" from "With Our Boys at the Front" marching song; and it seems incongruous in this celebration evening. Yet such is ENB's married couple Erina Takahashi and James Streeter's supportive, two bodies as one, moving performances, my fears are not realised. They get the long applause they deserve. So refreshing to get some hardcore reality into the fantasy world of ballet.
What a showcase, seven classical and six contemporary pieces, a good balance. And the audience loves it, but I do wish Russian audiences weren't quite so cavalier in their mobile phone use (obviously not all ballet lovers but here for the occasion). How can they, when there is such a high standard of performance on the stage and in the pit?
Reviewer: Vera Liber