Russian Ballet Icons Gala 10th Anniversary

Ensemble Productions
London Coliseum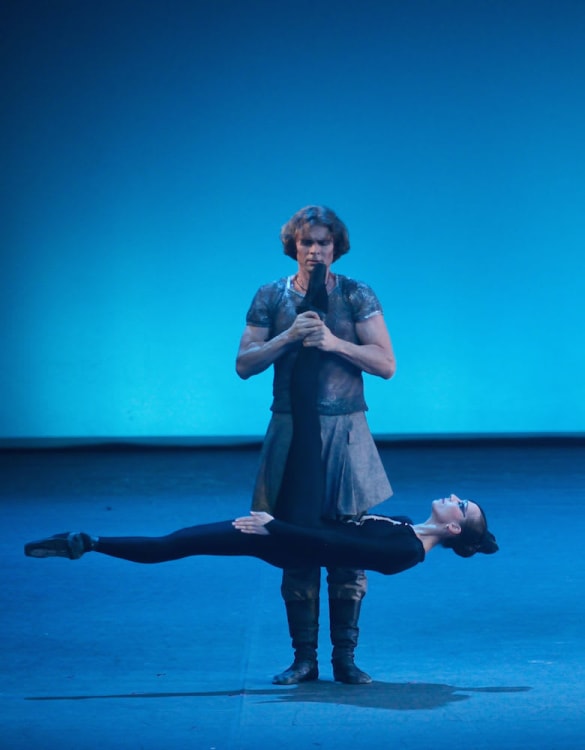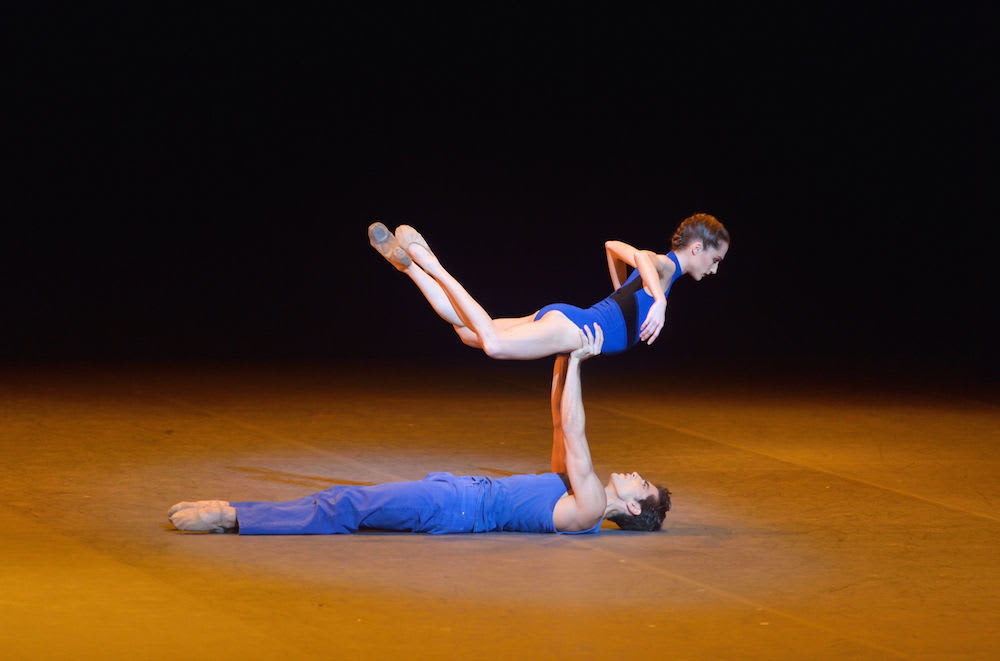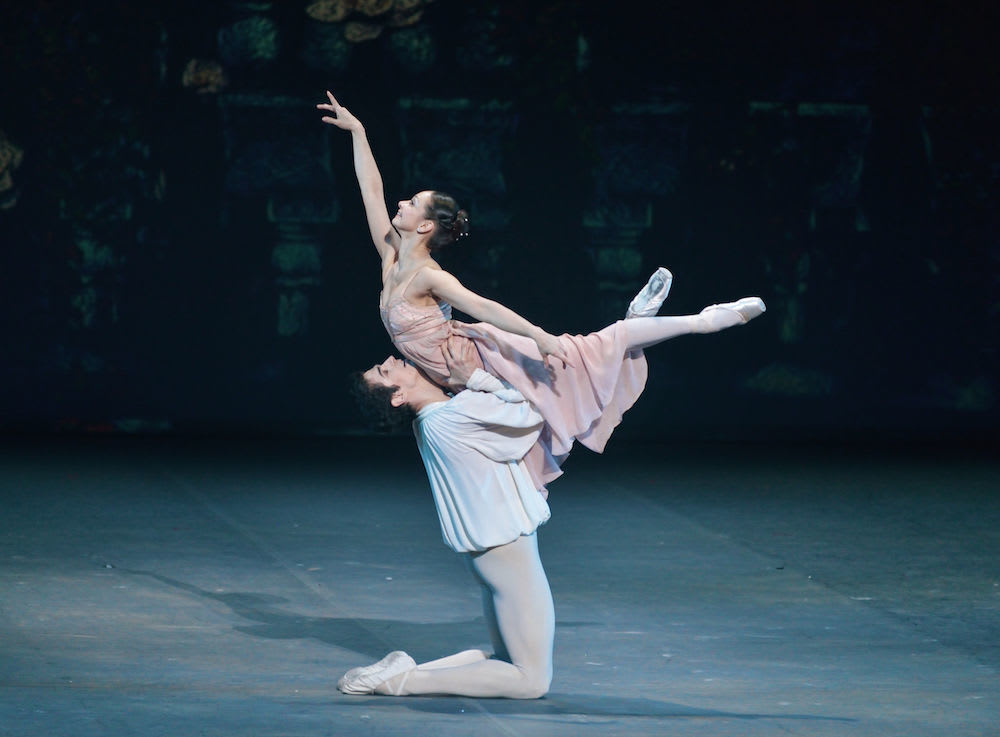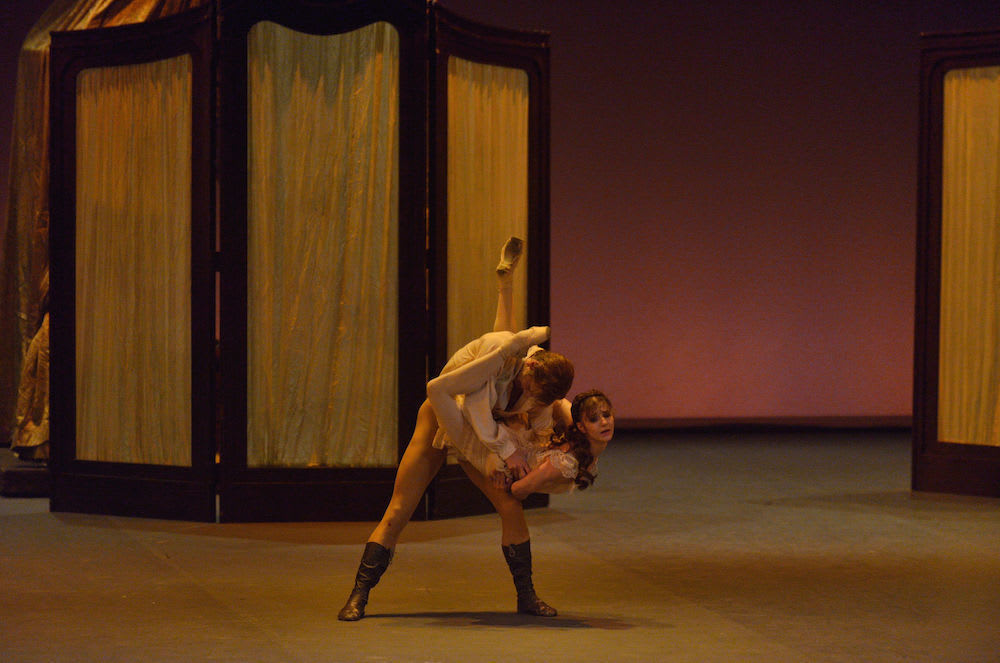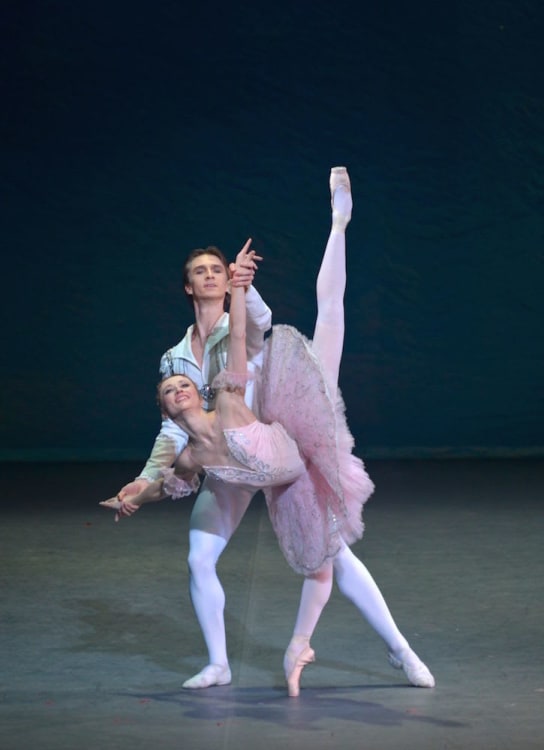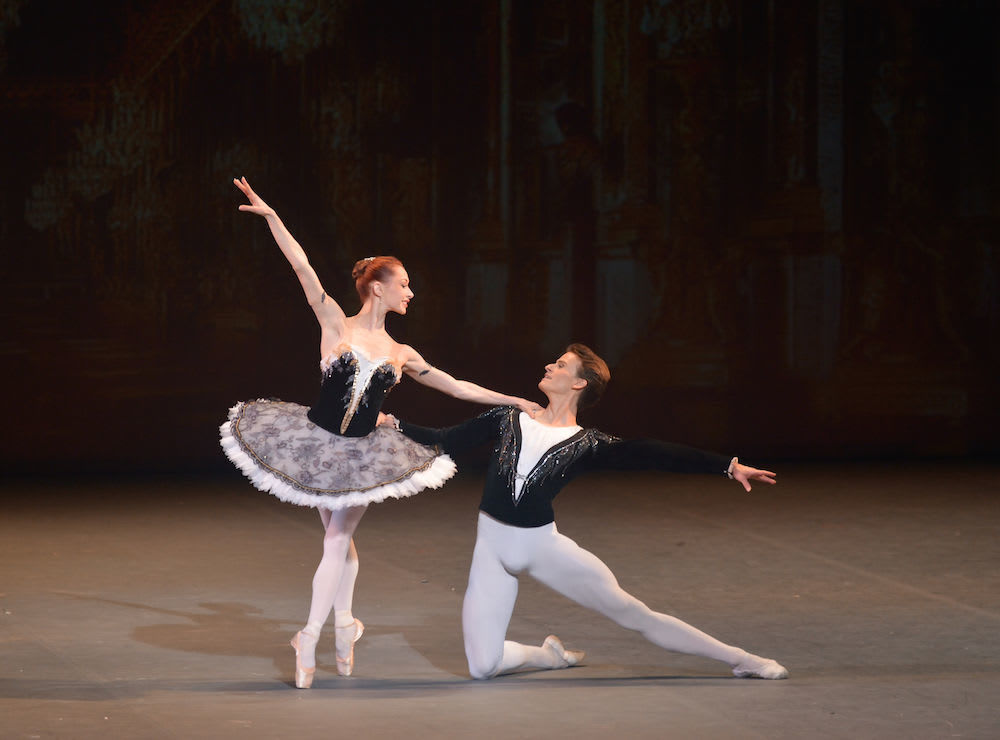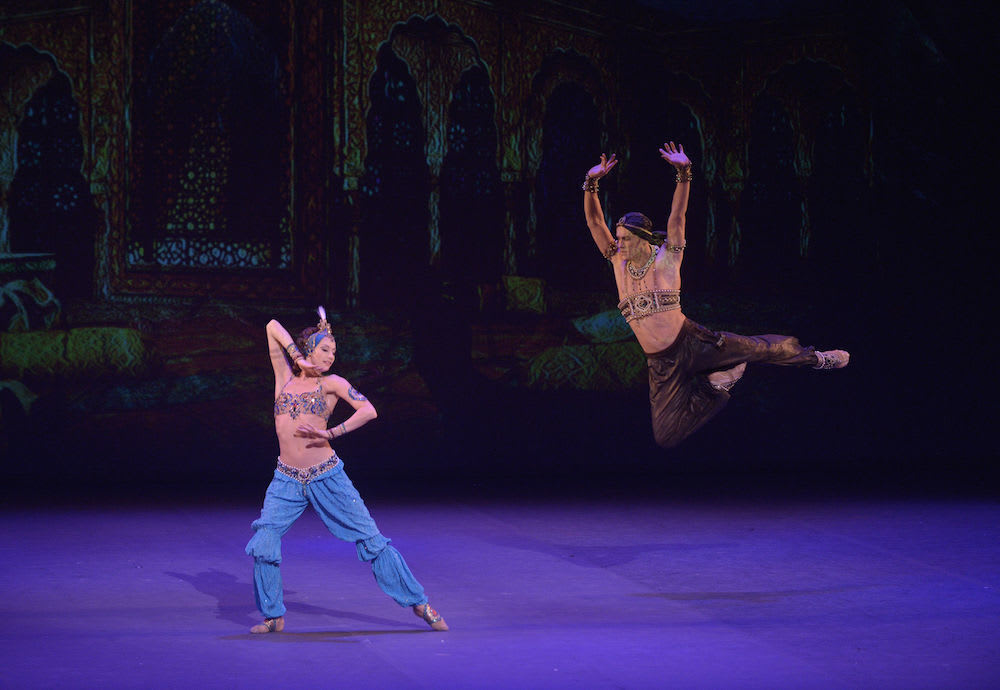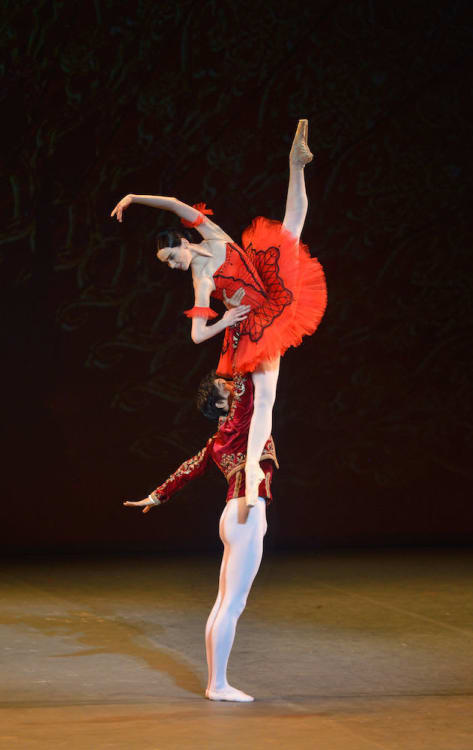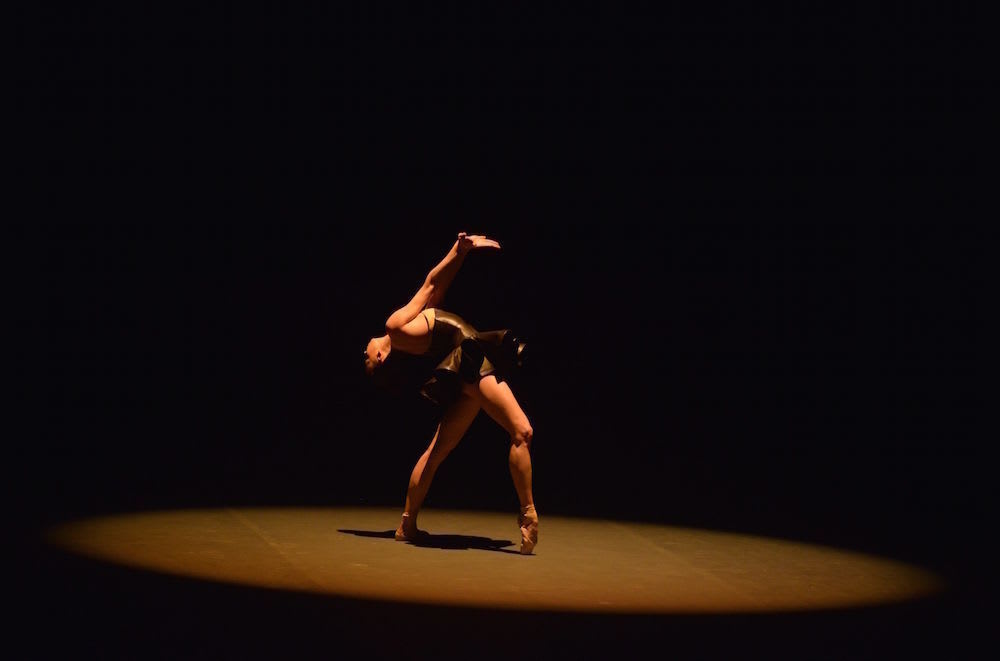 Reviewing a gala in truth is a fool's errand on a hiding to nothing and nowhere: galas are not for reviewing but savouring. The 10th Anniversary Russian Ballet Icons Gala is a fourteen-course chef's table. Here is my smorgasbord reassemblage.
And what an assemblage of choreographic platters and delicious dancers by Ensemble Productions for their annual Russian Ballet Icons, in the past dedicated to inspiring legends such as Anna Pavlova, Galina Ulanova, Rudolf Nureyev, Vaslav Nijinsky, and The Story of Russian Ballet.
David Makhateli, artistic director of the Russian Icons Gala and formerly principal with the Royal Ballet, has produced a balanced programme of old and new, pas de deux, solos and one trio, fare fit to please on a simple bare stage with appropriate backcloth projection and a short filmed collage of ballet legends—as if to say follow these if you can...
Old gala warhorses, The Sleeping Beauty, The Nutcracker, Don Quixote, Schéhérazade and Grand Pas Classique, are leavened with three narrative Kenneth MacMillan ballets—he must surely be part of the pantheon of greats now—and contemporary choreography.
Masha's emotional farewell to Vershinin in Winter Dreams, Marianela Nuñez dancing with husband Thiago Soares, both Royal Ballet principals, her footwork telling as much as her upper body, to Tchaikovsky's Romance in F Major (opus 51) started life at a gala in 1990. 1991 it became a full-length ballet in which MacMillan 'tried to capture the atmosphere and melancholy of Chekhov's masterpiece'.
The nine-minute balcony scene from Romeo and Juliet, danced by two more Royal Ballet principals, Federico Bonelli and Roberta Marquez, his boyish good looks and her sweetness of face and dainty build a perfect match, follows hard upon.
Mayerling—the only one with a set and props—to Liszt's music brings dramatic acting and astonishing choreography to the mix—it is not all sweetness and light. Alina Cojocaru and Johan Kobborg reprise their devastating farewell performance at the Royal Ballet in 2013.
Depravity—death wish eroticism—danced with tremendous abandon, l'amour and la mort contused and confused. Alexander Campbell lightens the mood with his Bratfish coachman bounce. He spins as they sit at a table looking, for all the world, like those famous absinthe drinkers.
More exotic 'depravity' in Schéhérazade with Igor Zelensky proving he can still do the big leaps and soft landings at the age of forty-six. Remarkable: not only is he still dancing, helming the Stanislavksy and Nemirovich-Danchenko Music Theatre Ballet and the Novosibirsk State Academic Theatre of Opera and Ballet, is scheduled to be the artistic director of the Bavarian State Ballet in 2016, but he is also the man who ostensibly rescued Sergei Polunin from his self-harming self. Mariinsky Ballet's slinky Ekaterina Kondaurova gives her Golden Slave the run-around.
Married couple Iana Salenko and Marian Walter of the Berlin Staatsballett demonstrate their incredible technique in Victor Gsovsky's 1949 Grand Pas Classique. She out-out-astonishes the rest: balances so assured, each phrase given full value and more, each variation bringing more gasps from the audience. Fouettés are taken at an impossibly slow speed—how does she keep the momentum going? This truly is showcase ballet.
It ends the first half on a high, as does Don Quixote, a staple of the gala circuit, the second. Mariinsky Ballet's Kimin Kim and Olesya Novikova deliver the final fireworks of the evening. His splits in the air, jetés integrated at dizzying speed with spins, her piquant pirouettes, both give it their all variation after variation.
Two Tchaikovsky and two Prokofiev ballets—Sleeping Beauty (regal Ekaterina Osmolkina and Giuseppe Picone taking it at an unhurried pace) and Winter Dreams, Romeo and Juliet and Cinderella—an even balance.
The Cinderella ball pas de deux, danced by Maia Makhateli and Artur Shesterikov of the Dutch National Ballet, is a foretaste of Christopher Wheeldon's version (co-produced with the Dutch National Ballet) promised its first UK performance in July this year at the Coliseum.
What have I left out? There's so much more… Imre Eck's 1988 Swan of Tuonela to Sibelius's eponymous tone poem from the Finnish National Ballet, danced by its artistic director Kenneth Greve as the warrior of legend and Daria Makhateli as the Swan, is new to me. I'd like to see the full version.
Recently appointed artistic director of the Paris Opera ballet, Benjamin Millepied's gymnastic 2006 Amoveo to music by Philip Glass from his five-hour opera Einstein on the Beach has Dorothée Gilbert and Audric Bezard provide the shock of the angular new amongst the lyrical old in their rigorous partnering, abstract tics, shoulder shrugs, earthy symmetry, overhead lifts—a bit of 'Cocteau' mystère.
Royal Ballet's Natalia Osipova and Edward Watson tie themselves in knots in Alastair Marriott's 2014 Connectome. So much better without distracting scenery, just a blue light to accompany Avro Pärt's spiritual score.
I see the joy of Matisse's dancers, the weightlessness of Bill Viola's imagery. In plain white vests and pants, their ascetic bodies serving an unseen being, are they saints or sinners, on the threshold of life or at the end?
Mauro Bigonzetti's contemporary Solo From Cinque allows Bolshoi Ballet's Ekaterina Krysanova to assert her Amazonian independence in a quirky empowering dance to Vivaldi's fabulous cool baroque. Eccentric and brilliant.
As is Ballet 101 choreographed by Eric Gauthier in 2006. I saw it at Alina Cojocaru's Hospices for Hope Gala at Sadler's Wells in 2013, and can't get enough of it. Eight minutes long, but so much is packed into that time. Xander Parish, a long-limbed supple Englishman at the Mariinsky, performs with wit and panache a number that is witty and full of panache.
A ballet lesson: the hundred and one positions of ballet… really? But, there is a serious lesson here amongst the fun and contortion of the human body in training. How do dancers remember the sequence of steps? What if the numbers are given at random? Some workout, too, this dancing by numbers. The tempo increases till the voice contorts and explodes. Burnout and repeat… That's dance in a nutshell.
It follows The Nutcracker Sugar Plum fairy and her Prince pas de deux danced by Daria Klimentová and Vadim Muntagirov, revisiting a partnership that ended in June 2014. She retired from the English National Ballet to teach at the Royal Ballet School, he moved from ENB to join the Royal Ballet as principal.
One thought never to see them on this stage again, but here they are, as wonderful together as ever, recapturing a partnership that gave pleasure to so many balletomanes. Klimentová sparkles with ageless charm, and danseur noble Muntagirov simply gets better and better. Together they personify the best in ballet. They crest Tchaikovsky's music, two generous souls in perfect unison.
Much to celebrate, the 2359-seater Coliseum auditorium is packed, the atmosphere notably more animated as the evening progresses, and the audience—both those in black tie for the gala dinner and those in every day clothes—goes away happy, as it should. The curtain call is lengthy.
Valery Ovsyanikov conducts the Orchestra of English National Ballet, though some on the degustation menu use, of necessity, a taped source.
Reviewer: Vera Liber