Curtain up on Manchester Theatre Awards
Published: 8 January 2016
Reporter: David Upton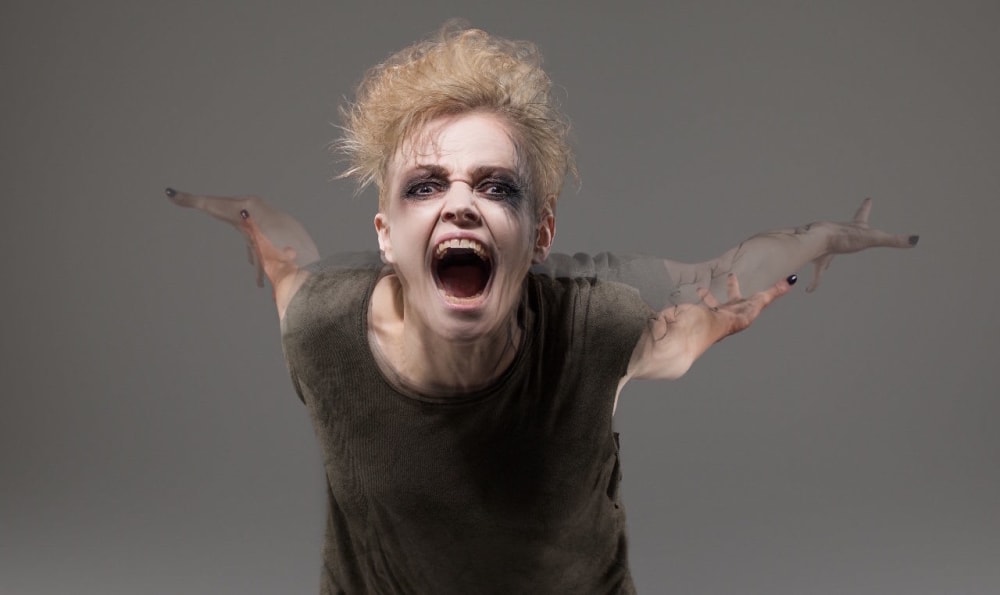 Manchester Theatre Awards winners will be revealed on March 4 at a celebrity event, to be held this year at the city's new HOME venue. Tickets for the occasion go on sale next week.
Nominations across 20 categories are chosen by a panel of 10 of the region's leading theatre critics. For the second year there is also a Youth Panel award, chosen by a team of young city theatre enthusiasts.
Yet again Manchester's Royal Exchange and Bolton's Octagon Theatre dominate the leading categories, for Best Actor and Best Actress, as well as Best Supporting Actor and Actress. But it is Salford's Lowry arts centre that is already out in front with 16 nominations across a range of categories.
Among several famous names shortlisted for awards are stage and TV actress Maxine Peake—a previous winner—who this time is nominated as Best Actress in a Leading Role for her performance in The Skriker, performed at the Royal Exchange as part of last summer's Manchester International Festival. Her own play Beryl, about the life of unsung champion cyclist Beryl Burton, is also nominated as Best New Play and Best Visiting Production, at the Lowry.
The city's Opera House and Palace Theatre venues share the nominations for Best Musical with several of the shortlisted shows again making their première here, as part of Ambassador Theatre Group's Manchester Gets It First policy.
Michael Ball, who starred in Mack & Mabel at the Opera House, is also nominated as Best Actor in a Visiting Production, while Lucy O'Byrne—the former theatre usher who last year was runner-up on TV's The Voice—is on the shortlist for her role as Maria in The Sound of Music at The Lowry.
Other awards cover nominations for dance and opera performances and there are four nominations in the coveted Best Production category—nearly all of them homegrown in Greater Manchester.
Similarly the city's highly-inventive fringe and studio theatre scenes are honoured across four categories.
All the nominees are invited to the awards ceremony on March 4 as well as celebrity guests who present the coveted glass trophies. A limited number of audience tickets are also available.
Manchester Theatre Award nominations
Actor In A Leading Role
Actress In A Leading Role
Actor In A Supporting Role
Actress In A Supporting Role
Actor in a Visiting Production
Actress in a Visiting Production
Performance in a Studio Production
Performance in a Fringe Production
Ben Bland in Grass at Mumps shop, Oldham
Heather Carroll in Raw at Joshua Brooks
Colin Connor in Mr. Smith at the Kings Arms, Salford
Jeni Howarth-Williams in The Rise and Fall of Little Voice at the Kings Arms, Salford
Ensemble
Production
Visiting Production
Studio Production
Cuddles at the Royal Exchange Studio
Light at the Lowry Studio
Lungs at The Roundabout at The Lowry
So Here We Are at the Royal Exchange Studio
Fringe Production
Mr. Smith at the Kings Arms, Salford
Parents Without Children at the Three Minute Theatre
The Rise and Fall of Little Voice at the Kings Arms, Salford
We Are The Multitude at 24:7 Theatre Festival
Musical
Dance
1984 from Northern Ballet at the Palace Theatre
Flex'N Manchester for Manchester International Festival at Old Granada Studios
Lest We Forget from English National Ballet at the Palace Theatre
Tree Of Codes for Manchester International Festival at the Opera House
Opera
Cosi Fan Tutte at Clonter Opera Theatre
Giovanna d'Arco for Buxton Festival at Buxton Opera House
The Marriage of Figaro from Opera North at The Lowry
A Midsummer Night's Dream at Royal Northern College Of Music
Design
New Play
Beryl by Maxine Peake at The Lowry
Nirbhaya by Yael Farber at Oldham Coliseum and Contact
The Rolling Stone by Chris Urch at the Royal Exchange
So Here We Are by Luke Norris at the Royal Exchange Studio
Special Entertainment
Youth Panel Award
On The Town, from RNCM Youth Perform at the Royal Northern College of Music
The Shrine of Everyday Things, from Contact Young Company at Contact
TaY Talks, from Truth about Youth at the Royal Exchange
The Wardrobe, from Octagon Youth Theatre at Octagon Theatre