Manchester Theatre Awards 2012
Published: 17 January 2013
Reporter: David Upton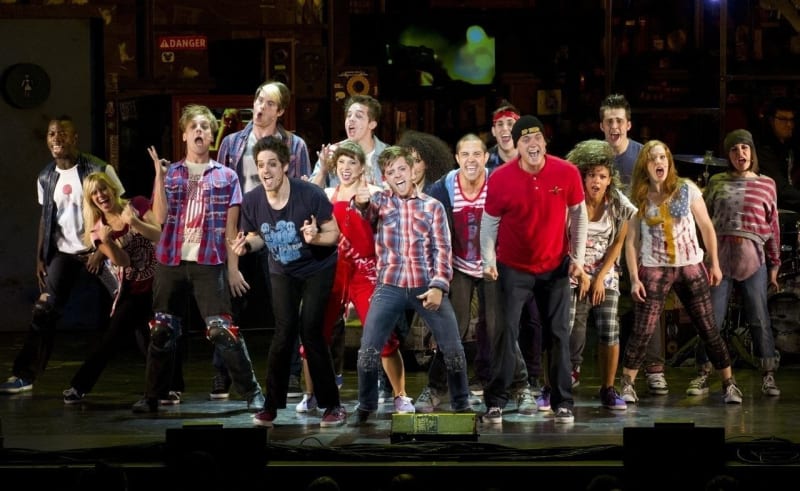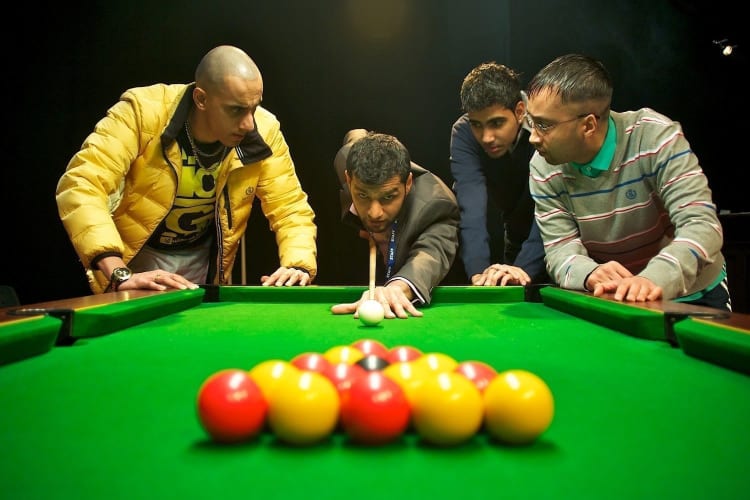 Manchester honours its own—as well as some of the top international entertainment that has graced the region over the last year—in the shortlist for the Manchester Theatre Awards.
The winners will be revealed at a glittering awards ceremony at the city's Opera House on Tuesday March 26.
The awards, the largest of their kind outside London, recognise the work of several leading local names as well as some of the biggest performers in British and international theatre.
The MTAs are chosen by a panel of nine independent regional theatre critics and confirm Manchester as the heart of the country's second home of theatreland.
They enjoy the support of several media partners, Manchester City Council, and leading figures in the city's arts and business communities.
The panellists attend scores of productions throughout the region each year and this time have shortlisted 19 categories, ranging across drama, opera, musical theatre and dance.
The city's big theatres vie for the coveted awards alongside some of the region's much smaller venues. Besides the awards for best production, actor or actress, there is recognition too for supporting stars, design and the city's vibrant fringe theatre productions.
See manchestertheatreawards.com for more information.
The full nominations list:
Best Actor
Justin Moorhouse, Two, Royal Exchange
Christopher Ravenscroft, The Winslow Boy, Bolton Octagon
Clifford Samuel, Obama the Mamba, President Of The Slums, Lowry
Ed Gaughan, A Midsummer Night's Dream, Royal Exchange
Best Actress
Victoria Elliott, Two, Royal Exchange
Lucy van Gasse, Wonderful Town, Lowry
Maxine Peake, Miss Julie, Royal Exchange
Lysette Anthony, Lady Windermere's Fan, Royal Exchange
Imogen Stubbs, Orpheus Descending, Royal Exchange
Best supporting actor
John Branwell, Alfie, Bolton Octagon
Antony Eden, Taking Steps, Oldham Coliseum
Russell Dixon, Macbeth, Bolton Octagon
Christopher Villiers, The Winslow Boy, Bolton Octagon
Best supporting actress
Natalie Grady, The Daughter-in-Law, Library Theatre
Clare Calbraith, Saturday Night And Sunday Morning, Royal Exchange
Carla Henry, Miss Julie, Royal Exchange
Maggie Service, The Country Wife, Royal Exchange
Best Actor in a Visiting Production
Karl Davies, Henry V and The Winter's Tale, Lowry
John Owen-Jones, The Phantom of the Opera, Palace
Ray Fearon, Julius Caesar, Lowry
Robert Bathurst, Blue/Orange, Opera House
Best Actress in a Visiting Production
Josefina Gabrielle, The King and I, Lowry
Elaine C Smith, I Dreamed a Dream, Palace
Sian Phillips, Cabaret, Lowry
Best Production
The Winslow Boy, Bolton Octagon
Orpheus Descending, Royal Exchange
Arabian Nights, Library Theatre
Wonderful Town, Royal Exchange/The Halle/Lowry, at the Lowry
Best New Play
The Gatekeeper, by Chloe Moss, Royal Exchange Studio
Snookered, by Ishy Din, Oldham Coliseum
Towers Of Babel, by Nick Yardley, 24:7 Theatre Festival
Obama the Mamba, President Of The Slums, by Kevin Fegan, Lowry
Opera
Giulio Cesare, Opera North, Lowry
Xerxes, Royal Northern College of Music
Hansel and Gretel, Clonter Opera
The Maiden in the Tower/ Kashchei The Immortal, Buxton Festival
Don Giovanni, Opera North, Lowry
Dance
Hofesh Shechter - Political Mother, Lowry
Danza Contemporanea de Cuba, Lowry
Lyric Pieces, Birmingham Royal Ballet, Buxton Opera House
Some Like It Hip Hop, Zoo Nation, Lowry
Matthew Bourne's Sleeping Beauty, New Adventures Production, Lowry
Best Visiting Production
DNA, Hull Truck, Royal Exchange Studio
Love's Labour's Lost, Northern Broadsides/New Vic Theatre, Buxton Opera House
Our Country's Good, Out Of Joint/Bolton Octagon, at Bolton Octagon
Julius Caesar, Royal Shakespeare Company, Lowry
Blue/Orange, Theatre Royal Brighton production, Opera House
Best Musical
The Phantom of the Opera, Palace
Carousel, Lowry
9 to 5, Opera House
American Idiot, Palace
The Lion King, Palace
Best Special Entertainment
The Hitchhiker's Guide To The Galaxy Radio Show Live!, Opera House
Translunar Paradise, Lowry
Star Cross'd, Oldham Coliseum
Cinderella, Oldham Coliseum
Best Design
Manchester Lines, Library Theatre
Wonderful Town, Lowry
The Hound of the Baskervilles, Oldham Coliseum
Hansel and Gretel, Clonter Opera
Arabian Nights, Library Theatre
Best Studio Production
Days Of Light, Starving Artists, Royal Exchange Studio
Snookered, Tamasha/Oldham Coliseum/Bush Theatre, Oldham University
Black Roses, Royal Exchange Studio
London, Paines Plough/Live Theatre and Salisbury Playhouse, Royal Exchange Studio
Best Performance in a Studio Production
Tricia Kelly, The Gatekeeper, Royal Exchange Studio
Fred Broom, No Sleep For The Haunted, Lowry Studio
Reuben Johnson, Wrecked, Lowry Studio
Julie Hesmondhalgh, Black Roses, Royal Exchange Studio
Rachel Austin, Black Roses, Royal Exchange Studio
Best Ensemble
Snookered, Oldham Coliseum
Star Cross'd, Oldham Coliseum
All the Bens, 24:7 Theatre Festival
Arabian Nights, Library Theatre
Best Newcomer
Tamla Kari, Saturday Night And Sunday Morning, Royal Exchange
Anna Wheatley, Peter Pan, Octagon
Best Fringe
JB Shorts, Real Life Theatre Co, Joshua Brooks, Manchester
All the Bens, 24:7 Theatre Festival
The Cell, 24:7 Theatre Festival
The Bubbler, Studio Salford