Who will win Manchester Theatre Awards?
Published: 20 January 2015
Reporter: David Upton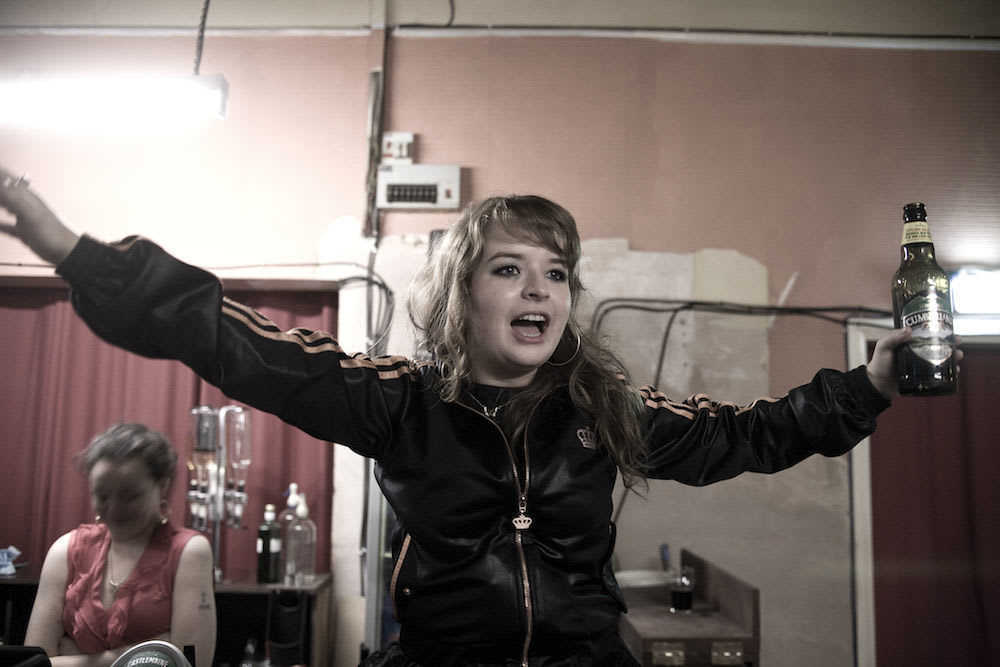 Friday the 13th will prove lucky for some when winners of the Manchester Theatre Awards are revealed in March at the celebrity event, to be held at the city's Royal Northern College of Music.
Today sees the announcement of the nominations across 20 categories, chosen by a panel of 11 of the region's leading theatre critics.
Manchester's Royal Exchange and Bolton's Octagon Theatre dominate the leading categories, for Best Actor and Best Actress, as well as Best Supporting Actor and Actress.
Among the famous names shortlisted for awards are Robert Lindsay, who starred in the première performance of the musical Dirty Rotten Scoundrels at Manchester Opera House before it went on to acclaim in the West End, and Sir Anthony Sher, who appeared in the Royal Shakespeare Company's Henry IV Parts I and II at The Lowry in Salford.
Veteran comedy entertainer Barry Humphries is amongst nominations for Best Special Entertainment for his farewell performance at Manchester Opera House. It was an especially poignant event as his grandfather emigrated to Australia from the city back in 1888.
Other awards cover nominations for best musical, dance and opera performances and there are six nominations in the coveted Best Production category—all of them homegrown in Manchester.
Similarly, the city's energetic fringe and studio theatre scenes are honoured across four categories.
Several of this year's theatre award nominations also feature productions that have been tailored for performance away from traditional theatre stages and have been presented in everything from the city's Edwardian baths... to a pram shop in Oldham town centre.
The winners will be announced on stage at Manchester's Royal Northern College of Music on Friday March 13.
All the nominees are invited as well as celebrity guests who present the coveted glass trophies. A limited number of audience tickets are also available from the RNCM web site.
Manchester Theatre Award nominations
Best Actor
Best Actress
Best Actor in a Supporting Role
Best Actress in a Supporting Role
Best Actor in a Visiting Production
Best Actress in a Visiting Production
Best Production
Best Visiting Production
The Brynteg Award for Best Musical
Robert Robson Award for Dance
Opera
Götterdämmerung, from Opera North, at The Lowry
Life On The Moon, from English Touring Opera, at Buxton Opera House
The Coronation Of Poppea, from Opera North, at The Lowry
The Girl Of The Golden West, from Opera North, at The Lowry
The Jacobin, from Buxton Festival, at Buxton Opera House
Design
Best Newcomer
Best New Play
Best Studio Production
Amsterdam, from Afrique Performs, at Contact Theatre
He Had Hairy Hands, from Kill The Beast Company, at the Lowry Studio
Solfatara, from Atresbandes at the Lowry Studio
The C Project, from Working Progress Theatre Company at the Lowry Studio
Best Fringe Production
In My Bed, from Milk And Two Sugars Company, for 24:7 Theatre Festival, at New Century House
Life's A Gatecrash, from PACT Theatre Company at The Kings Arms, Salford
The Tongue Twister, from 24:7 Theatre Festival, at New Century Hall
Thick As Thieves, from Hard Graft Theatre Company, at ReTale, Oldham Mumps
Watching Goldfish Suffocate, from Vertigo Theatre, at the Great Northern Playhouse
Best Studio Performance
Ellie Kendrick, in Pests, at the Royal Exchange Studio
Sinèad Matthews, in Pests, at the Royal Exchange Studio
Amaka Okafor, in Bird, at the Bill Naughton Studio, Octagon Theatre, Bolton
Best Fringe Performance
Jarreau Benjamin, in Len Johnson Fighter, at the Kings Arms, Salford
David Degiorgio, in Watching Goldfish Suffocate, at The Great Northern Playhouse
Kaitlin Howard, in The Alphabet Girl, at the Kings Arms, Salford
Olivia Sweeney, in In My Bed, at 24:7 Theatre Festival, New Century House
John Weaver, in Afterglow, at 24:7 Theatre Festival, New Century House
Best Ensemble
Best Special Entertainment
Barry Humphries, in Eat, Pray, Laugh at the Opera House
Best of BE Festival, at Number One First Street
Cirque Berserk, at The Lowry
In The Night Garden, at the Trafford Centre
Robin Cousins' Ice, at The Lowry